In a Nutshell
Developed by renowned cardiologist, Dr. Arthur Agatston, the South Beach Diet is a 3-phase plan designed to help you shed weight and keep it off. By focusing on heart-healthy food groups, this meal plan helps you get down to your goal weight while teaching you how to maintain healthy eating habits outside of the program.
pros
Cardiologist-designed plan
3 meals per day and snacks available
Weight loss consultants available
cons
Limited variety of food
Requires freezer space for 4 weeks' worth of meals

South Beach Diet Visit Site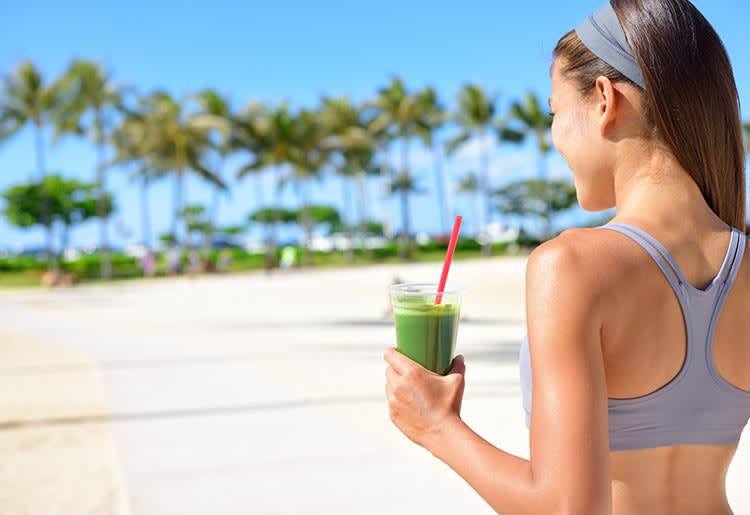 South Beach Diet at a Glance
Best for: Anyone looking for a heart-healthy, manageable diet
Weight loss: Lose up to 9 pounds in your first 2 weeks
Support: App, meal planner and tips
Special offer: Take $50 off + free shipping and shakes
What's Unique About the South Beach Diet?
The South Beach Diet is committed to helping you lose weight and make real changes to your health. Founded and crafted with the help of world-renowned cardiologist, Dr. Arthur Agatston, the program is split into 3 phases.
1. Weight loss kick-start:
By eliminating gluten, sugars and starches from your diet, your body will begin burning fats rather than carbs – resulting in faster weight loss.
2. Steady weight loss:
By slowly reintroducing healthy carbs into your diet, you'll start to experience a more steady weight loss, without the cravings felt from more restrictive diets.
3. Maintaining your goal weight:
Once you've successfully reached your goal weight, the program provides a number of simple recipes and helpful tips so you can make real lifestyle changes.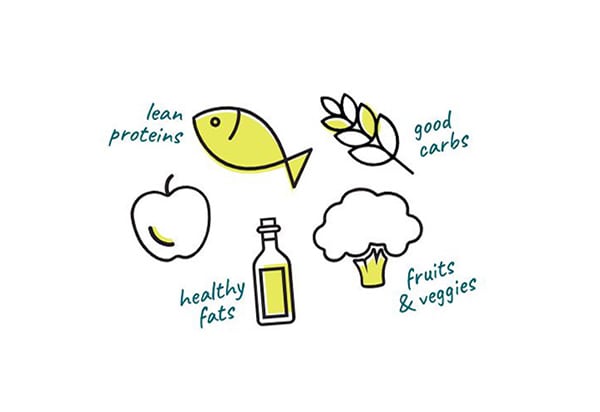 Practice Days
The South Beach Diet aims to enable a steady and manageable weight loss journey. To achieve this, during Phase 1 and 2 of the diet, you'll have 2 practice days every week where you cook your own healthy meals that fit into the program or dine out sensibly. During phase 3 you'll no longer receive prepared meals and instead, will need to maintain a healthy weight while dining out and making meals at home.
Implementing practice days early on in the diet helps you learn how to make smart eating decisions, getting you ready to eventually wean off the best meal delivery service and craft your own healthy, nutritious and balanced food plan.
Dieters Are Raving
"I'm amazed by my transformation--my hips are smaller, my stomach is flatter and my legs are slimmer and look longer." -Anh
"I feel more confident and bold. Now I wear the clothes that I'd been hiding in the back of my closet!" - Tyler
"Other diets were confusing or didn't let me eat enough. The South Beach Diet was so much better." - Kelsey

How it Works
Signing up to South Beach Diet is fairly simple. Here's how it works:
Choose from 4-week meal plans—either Chef's Choice or Pick Your Own Meals. This is also your chance to decide whether to add snacks.
Create an account and provide payment details.
Pick your first meals.
Sit back and wait—your first meals should arrive within 4-10 business days.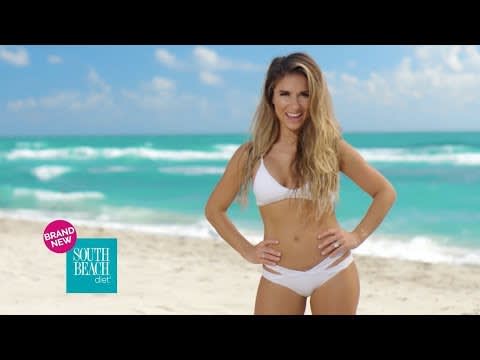 What You'll Eat
The first 2 weeks of the diet, known as Phase 1, are gluten-free. After that, many of the meals do contain gluten. None of the phases are suitable for vegetarian, vegan, paleo or kosher diets.
South Beach can cater to customers with specific allergies such as shellfish. Speak to customer service if you are unsure whether your dietary requirements restrict you from using this diet plan.
The plan includes breakfast, lunch and dinner. Snacks can be added at an additional charge. There are about 30 options for breakfast, 50 for lunch and dinner, and 11 snack options.
Meal choices vary from shakes and protein bars, to full meals such as fiery chilli or garlic ginger beef with broccoli. Snacks include brownie bars, ice cream shakes and protein rich options such as nuts or meat jerky.

With the South Beach plan you eat 6 times a day, about once every 2 to 3 hours. The typical day for a South Beach Diet user is described by the company as including:
Breakfast: Turkey sausage and egg muffin with avocado slices
Morning snack: Fudge graham crumble bar
Lunch: Grilled chicken sandwich and a side salad
Afternoon snack: Grapes
Dinner: Italian style meatballs and sauteed zucchini noodles
Evening snack: Roasted turkey deli slices
This is merely one example of how a day can look on the diet plan. Every week you have the choice to pick from dozens of different options.

Pricing
Regular price: $461.52
With auto-delivery: $299.99
Snacks: $40
Shipping: Free
Packaging: $1.99
The South Beach Diet costs $461.52 for a 4-week plan. The price can drop to $299.99 if you opt for auto-delivery. With auto-delivery, the plan automatically renews itself every 4 weeks. The South Beach Diet will continue to ship orders and bill you every 4 weeks unless you cancel by phone.
You can pause or cancel the plan any time. However, if you cancel before paying for your second shipment, you will be charged $125 for the auto-delivery discount. If you cancel any time after your second shipment, there is no charge. Shipping is free if you opt for auto-delivery, but there is a $1.99 packaging fee added to every order.

South Beach Diet Visit Site
Help & Support
The South Beach Diet website has an extensive FAQ section where you can find answers to common queries about food choices, as well as technical and delivery-related questions.
In addition, customer service representatives are available by phone Monday-Friday from 7am-12am EST, and 8:30am-5pm EST on Saturday and Sunday. You can also reach a representative by email anytime or through the live chat from 8am-11pm, Monday-Sunday.
There are separate phone, email and chat options to reach a weight loss counselor who can provide tips on the meal plan as well as support.
Here's the Skinny
If you care as much about your health as you do about losing weight, the South Beach Diet could be the right choice for you. With a focus on heart-health and sustainable eating habits that transform your metabolism, this diet is built to see you through to success.