How to Create a Gluten-free Menu That's Right for You
By definition, a gluten-free diet is dictated by what's restricted. But it's better to approach it from the other direction. Think about what's permitted—and get creative with it. Diversity is the key in coming up with tasty gluten-free recipes, and in that vein, here are some tips for creating a gluten-free menu that focuses on what you love, and what you can do with it.
Think in textures: Since fresh fruits and vegetables are typically safe, you can explore creative ways of using them not only for flavor but texture as well. The crunch of a good apple, or the snap of a pickle, can be surprising stand-ins for the crispiness you might associate with croutons or bread crust. Thinking about vegetables and other foods as platforms for textures can not only expand your recipe book but lead to some exciting new recipes and flavor combinations.
Bake with moisture in mind: It's true that baking is the hardest part of the gluten-free diet. Flourless mixes and gluten-free batters tend to be gummier than normal, but a good work-around is to increase the moisture in your recipe. Foods such as compote, sour cream, and yogurt will help your baked goods turn out better, so experiment with favorite food combinations that can add solidity, texture, and flavor.
Seek the new in the familiar: What foods made you comfortable as a kid? Pancakes in the morning? PB&J sandwiches? What was it about those foods that gave you that feeling? If maple syrup was the true enchanter, and the pancakes just a reliable platform, or if bread was just the conduit for PB&J, then get creative with syrup, fruits, toppings, and experiment with neutral gluten-free bases that can host those magical flavors. As the familiar flavors wash over you, the nostalgia will reinforce your efforts and reward you with motivation to continue to experiment with what you love.
Read on as we discuss 5 of the best gluten-free meal delivery services, and review their prices, plans, and selling points.
1. Green Chef
Gluten-free plan feeds 2 or 4 and costs $11.99/meal

Takes the effort out of maintaining a gluten-free diet

Rotating menu of gluten-free entrees each week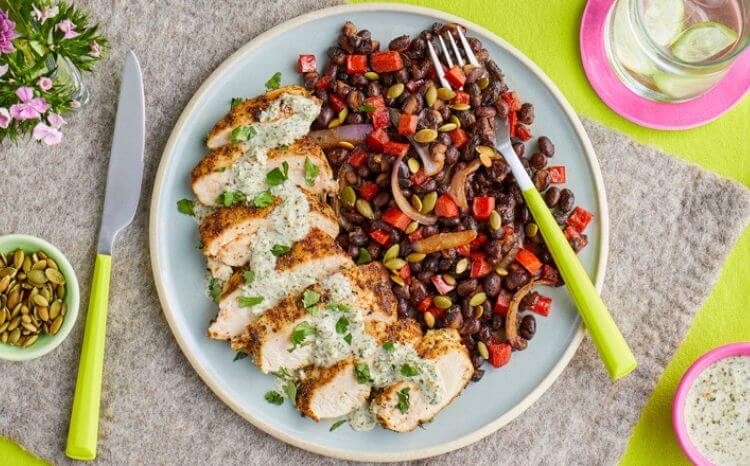 Green Chef's gluten-free meals weave together flavors from all over the globe before landing at your door. The menu changes every week and lets you jaunt off to the southwest one day, the heartland the next, and overseas the day after that with items such as barbecue meatloaf with honey mustard sauce, Korean veggie stir-fry, and Cuban-fried pork with Mojo sauce.
Green Chef uses USDA-certified organic ingredients in its boxes, which include chef-curated sauces, spice blends, and dressings pre-prepped and ready to go. Each meal includes a recipe card with step-by-step instructions as well as timing and visual cues that leave little room for error. Meals take about 30 minutes to cook.
Read the full Green Chef review

Green Chef Order Now
2. Freshly
$8.99-$12.50 per meal, plans for 4, 6, 9, or 12 meals per week

More than 30 gluten-free meals every week

Certified by Gluten Intolerance Group (GIG)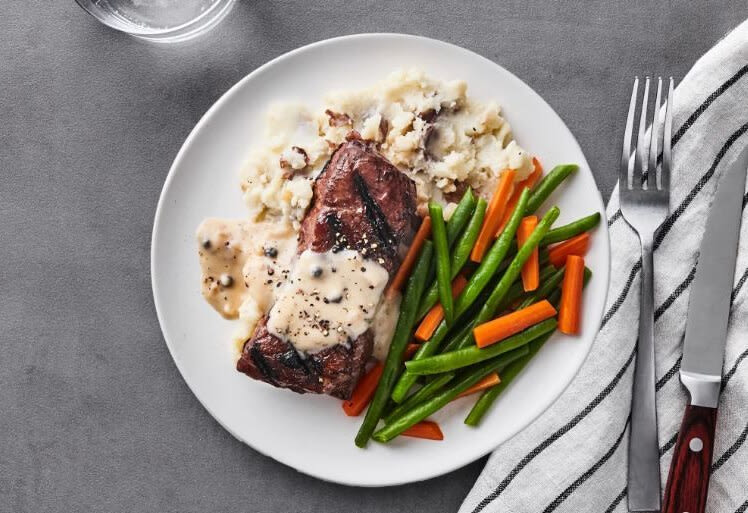 When it comes to gluten-free, you'd be hard-pressed to find the best meal delivery service company that gives you more options than Freshly. Every week you get the chance to pick from 30 different meal options, and every single one is 100% certified gluten-free by the Gluten Intolerance Group (GIG). The company's packing and distribution facility does not handle or store any gluten-containing ingredients.
If you're worried about not having time to cook, all Freshly meals are delivered ready-to-heat up and eat, and are never frozen. One drawback to Freshly though, you don't have the option of customizing your meals.

Freshly Order Now
3. Sun Basket
Classic plan feeds 2 or 4 people at $6.16 per serving

Gluten-free dishes created by professional in-house chef

Gluten-free options for kids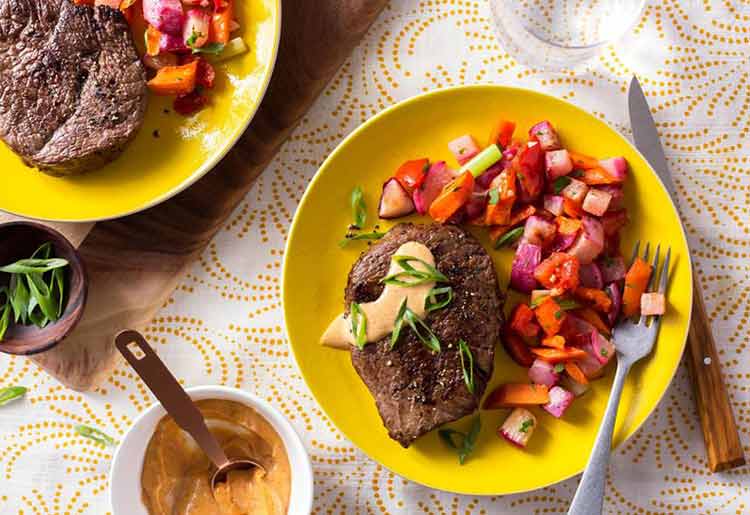 Sun Basket offers both high-end and kid-friendly gluten-free meals. The service only sends its customers the best organic meal delivery, and sustainably sourced produce, meats, poultry, and seafood, and has a large gluten-free section, highlighted on its website. Sun Basket promises to help you eat gluten-free without feeling deprived or hungry. It does this by packing its meals with filling and nutritious ingredients that will make you feel both satiated and slim.
Sun Basket offers the tasty gluten-free meals that use the best ingredients, and since all of its recipes are created by an in-house chef, you can be sure that you and your entire family will love every dish. It's important to note that the gluten-free menu is only offered in the classic plan, and not the family plan.
Read the full Sun Basket review

Sun Basket Order Now
4. Home Chef
2-, 4-, or 6-person plans at $9.95 per serving

Globally influenced gluten-free dishes

Gluten-free desserts available






Home Chef offers tasty meal kits at an affordable price. It has a huge gluten-free category that offers customers hundreds of recipes and meal options to suit even the most specific tastes. Dishes include steak au poivre, grilled mahi-mahi with smoky lime butter, Tex-Mex taco salad, and tons more. You can browse the gluten-free recipes and read more about specific meals including the total prep & cook time, difficulty level, spice level, and nutrition facts. You can also read a snippet about the recipe that's written by the chef to learn more about the flavors and ingredients used. Home Chef offers gluten-free meal options that are savory, sweet, and spicy, so you can find the perfect recipe for whatever you're in the mood for.
Read the full Home Chef review

Home Chef Order Now
5. Plated
$9.95-$11.95 per serving for 2, 3, or 4 people

Sustainably sourced gluten-free entrees

Gluten-free dishes inspired by world cuisines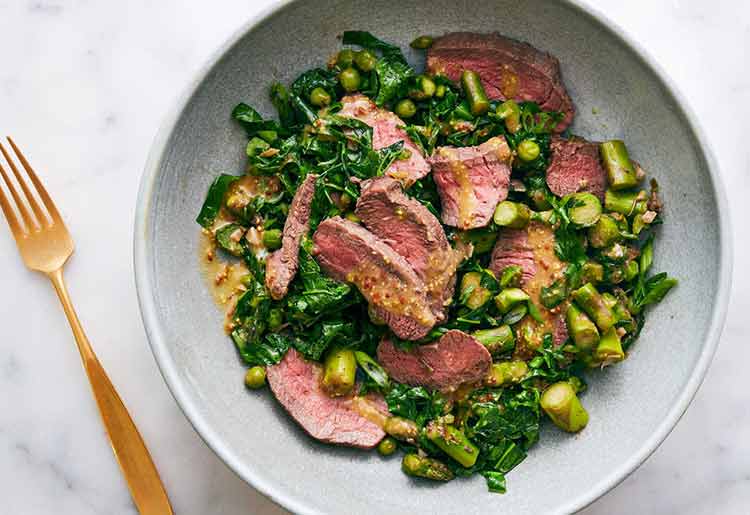 Plated offers varied, creative, gluten-free dishes. Ingredients are all sustainably sourced, hormone- and antibiotic-free, organic, fresh and seasonal. Head Chef, Elana, crafts diverse recipes that will make you question whether the recipe really is gluten-free.
After filtering its menu by "no gluten ingredients," you can browse through dozens of recipes that refresh every week. Recipes include miso-ginger chicken, seared steak, and butternut squash tostadas. When you click on a recipe card, you can read a bit about the ingredients and tastes of the recipe, along with nutrition facts, like protein, carb, and calorie count. Dishes are trendy, delicious, and Instagram-worthy!

Plated Order Now
Dinner is Served
Meal delivery services are extremely popular among gluten-free eaters due to their simplicity and ease. Sticking to a gluten-free diet doesn't have to mean feeling restricted. With new and exciting recipes to make every day, meal kits can add a whole lot of flavor to your gluten-free life.
Choose your recipes, await your box of ingredients, and pour yourself a glass of wine. Dinner is served!