For many people, this is not just about cutting out wheat to be cool. Given the immune system response they experience, gluten-free dieting is a serious question of health for anyone suffering from this autoimmune disorder.
Years ago, it was difficult to find anyone who even knew what gluten free food meant. But today, the term is common knowledge. Gluten free products fill the grocery stores and niche shops, and, probably most conveniently of all, you can get gluten free options delivered straight to your door.

If this sounds like music to your ears, then here are ten of the best gluten free meal delivery services that'll make your day (and your diet!) today.
Our Top 10 Best Gluten-Free Meal Delivery Services in 2023:
A Closer Look at Our Top 10 Gluten-Free Meal Delivery Services:
1. HelloFresh
Highly rated meal plan that can be tweaked to be naturally gluten free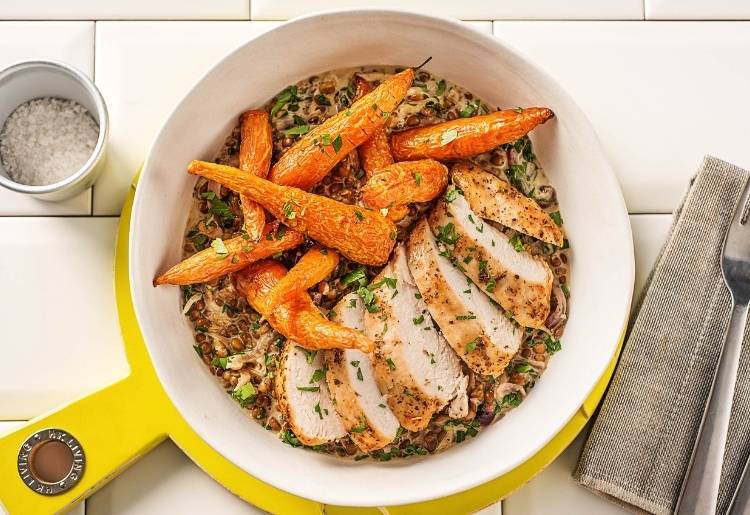 Price: $3.99 – 5.98 per meal($7.99 – 11.99 after 6-week promo period ends)
Shipping: Free
Without an explicitly gluten-free meal plan option, HelloFresh is not the most ideal meal delivery kit for people on a gluten free food diet. That said, with some adjustments you can fill in a weekly gluten-free meal plan easily. Fortunately, every gluten-free HelloFresh recipe is labeled on the recipe card. Since most of HelloFresh's meals feature whole foods ingredients, many recipes can be made gluten-free by taking out the one offending ingredient.
However, HelloFresh is not produced in a certified gluten-free facility, so people with celiac disease should order from HelloFresh with caution. Sifting through each week's recipes to find something suitable is sure to be time-consuming. Consider making a list of all the gluten-free options they offer for easy reference!
Pros
Customizable plans make it possible to order a gluten-free meal plan
Accommodates family-size (4-person) meals
Recipe cards have gluten-free labels for easy reference
Cons
No gluten-free option; may not be appropriate for people with celiac disease
Must submit credit card information before being able to see full meal plan options
Read the full HelloFresh review

HelloFresh View Plans
2. Home Chef
Large selection of affordable meals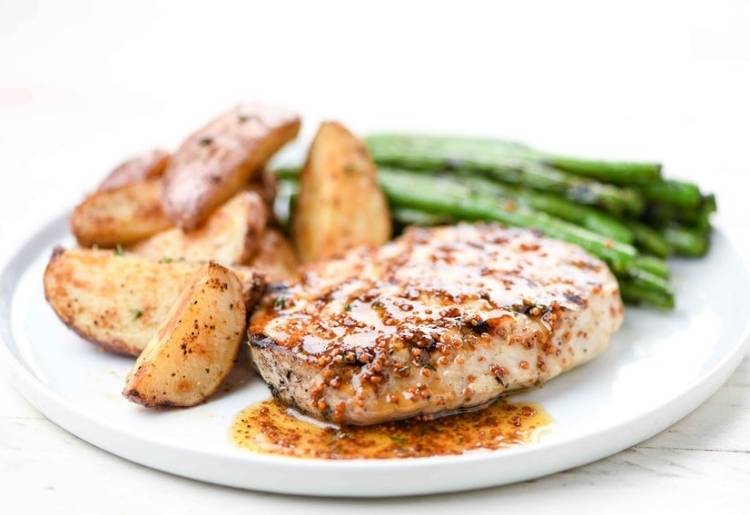 Price: From $6.99 per meal
Shipping: $9.99 (free for orders over $45)
Home Chef offers meals and kits at an affordable price. It has a huge gluten-free category that offers customers hundreds of recipes and meal options to suit even the most specific tastes. Dishes include steak au poivre, grilled mahi-mahi with smoky lime butter, Tex-Mex taco salad, and tons more.
You can browse the gluten-free recipes and read more about specific meals including the total prep & cook time, difficulty level, spice level, and nutrition facts. You can also read a snippet about the recipe that's written by the chef to learn more about the flavors and ingredients used. Home Chef offers gluten-free meal options that are savory, sweet, and spicy, so you can find the perfect recipe for whatever you're in the mood for.
Pros
Meal suggestions based on your preferences
Made for all levels of cooking skills
Customize your meals—swap or double protein portions
Cons
Limited options for vegans
Does not deliver everywhere in the US
Read the full Home Chef review

Home Chef View Plans
3. Fresh and Easy
Convenient prep-free meal kits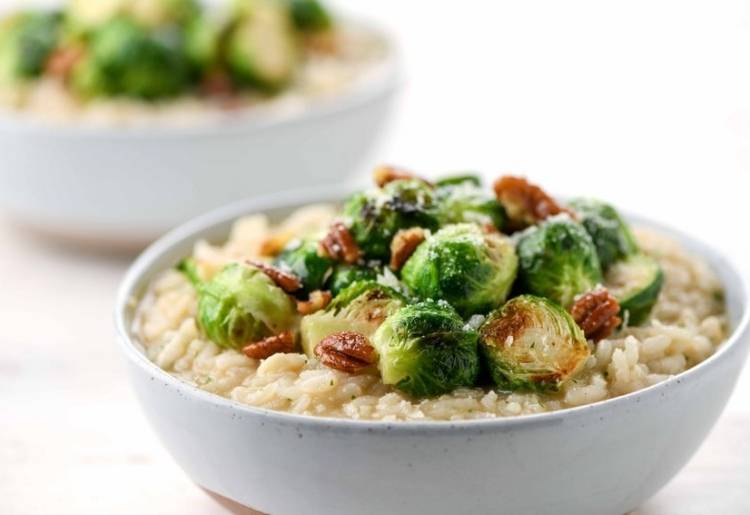 Price: $1.49 – $9.94 per meal
Shipping: $7.99 – 13.99
Although Fresh and Easy offers a convenient line of prep-free oven-ready meals and meal kits that can be made in 15 minutes or less, if you are trying to eat a gluten-free diet, you will have trouble finding which of these recipes are ok for you.
Fresh and Easy is not produced in a certified gluten-free facility, so people with celiac disease should order from Fresh and Easy with caution.
To their credit, Home Chef — which makes the Fresh and Easy meal plan — offers a directory of recipes made without wheat. Check the recipe categories page, accessible via the resources at the bottom of the home page. You will have to go through each recipe one by one to see if it counts in the Fresh & Easy meal plan, so consider making a list of all their gluten-free options for easy reference!
Pros
Ample gluten-free options exist in Home Chef's complete offerings
Gluten-free directory of recipes takes out some of the guesswork
Entire meal plan focuses on convenience
Cons
No exclusively gluten-free meal plan
Does not tailor meal plans to allergens
Read the full Fresh and Easy review

Fresh and Easy View Plans
4. Green Chef
Fast & simple certified gluten-free meal kits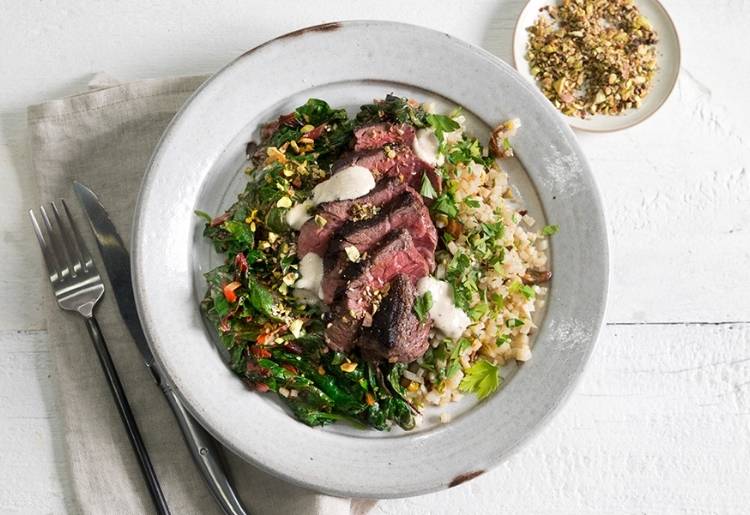 Price: From $10.49 per meal
Shipping: $9.99
Green Chef's gluten-free meals weave together flavors from all over the globe before landing at your door. The menu changes every week and lets you jaunt off to the southwest one day, the heartland the next, and overseas the day after that with items such as barbecue meatloaf with honey mustard sauce, Korean veggie stir-fry, and Cuban-fried pork with Mojo sauce.
Green Chef uses sustainable sourcing and USDA-certified organic ingredients in its boxes, which include chef-curated sauces, spice blends, and dressings pre-prepped and ready to go. Each meal includes a recipe card with step-by-step instructions as well as timing and visual cues that leave little room for error. Meals take about 30 minutes to cook.
Pros
Pre-measured ingredients and special sauces
Certified gluten-free and organic
Color-coded ingredients for easier recipes
Cons
No customization options
Have to pay for shipping
Read the full Green Chef review

Green Chef View Plans
5. Factor
No dedicated gluten-free line, but plenty of options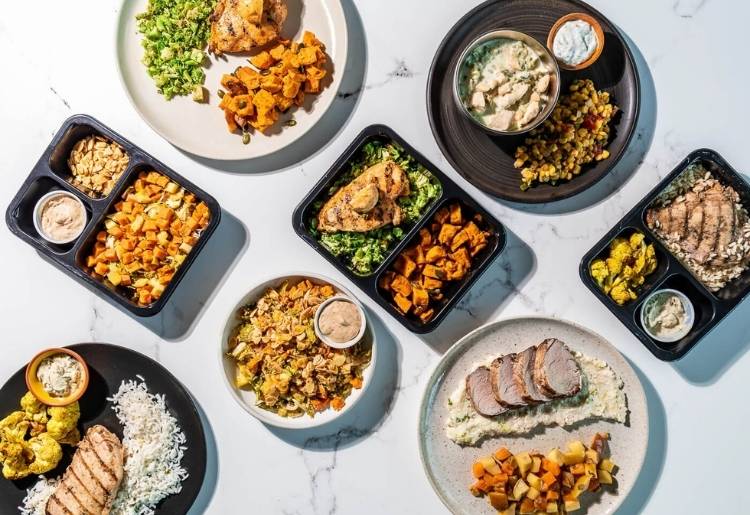 Price: From $11 per meal
Shipping: $9.99 (free for some states with promo code)
Factor, known for its health-centric meal plans, does not accommodate allergens, but it does a good job of labeling allergens in their meals. Factor is not produced in a certified gluten-free facility, so people with celiac disease should be careful about ordering from here.
Factor offers three meal plans to choose from: low carb ("keto"), calorie smart, and Chef's choice. Each offers numerous healthy options, with a specific focus to suit your health goals. That means you can find gluten-free options for a variety of diet patterns and health needs.
Factor's focus centers around whole foods and limiting refined ingredients, so it already offers numerous gluten-free options. Just pick which ones you like, wait for the delivery, and pop them in the microwave for a convenient and tasty gluten-free meal!
Pros
Large list of gluten-free options
Fresh heat-and-serve meals takes the work out of healthy eating
Many gluten-free choices in each of the calorie smart, keto, or chef's choice meal plans
Cons
No certified gluten-free options
Cannot sort recipes by gluten-free label

Factor View Plans
6. EveryPlate
Gluten-free options on a budget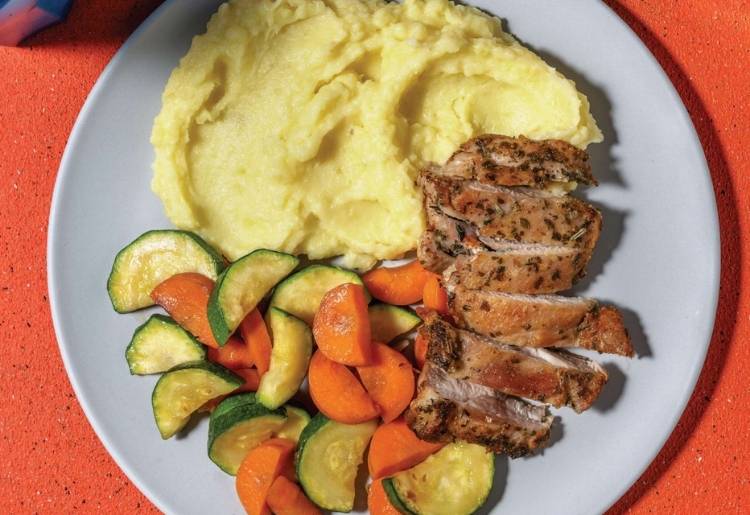 Price: $4.99 per meal
Shipping: $9.99
As a company that emphasizes savings, EveryPlate does not cater to allergen-friendly meals. That said, many of their options emphasize whole foods and minimal processing. About half of their recipes are gluten-free or can be made gluten-free relatively easily.
EveryPlate is not produced in a certified gluten-free facility, so people with celiac disease should order with caution.
Make sure to check the ingredients of the sauces in particular. This is where many of the hidden gluten ingredients can be found. For example, the soy glaze used in the Kung Pao Beef Bowl (pictured) contains wheat, so leave it out for a gluten-friendly meal.
Overall, EveryPlate offers a decent selection of tasty easy to make meals that can be easily modified to suit a gluten-free diet, but there may be easier options for you to choose from.
Pros
Gluten-free options available
Whole foods ingredient means less processed foods and less gluten to start with
Affordable meal delivery service
Cons
No exclusively gluten-free meal plan
Produced in a facility that handles gluten
Read the full EveryPlate review

EveryPlate View Plans
7. Nutrisystem
Good gluten-free options if you are looking for healthy weight loss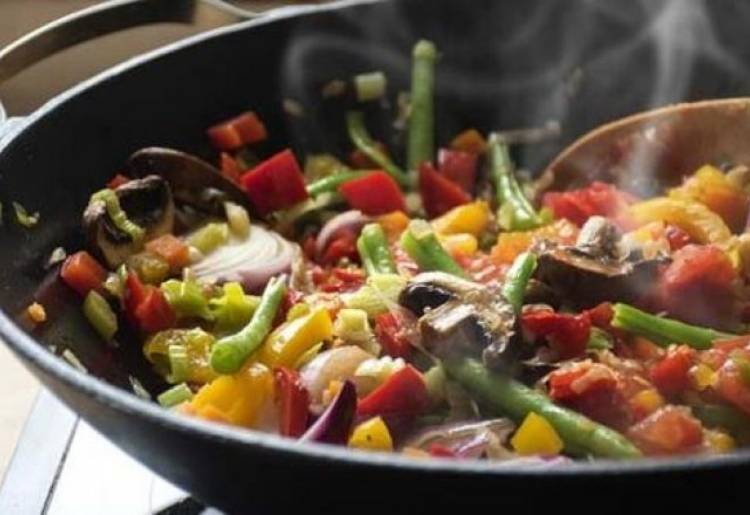 Price: From $3.24 per meal
Shipping: Free shipping
Nutrisystem's turnkey weight loss solution offers a completely premade line of heat-and-eat meals tailored to your nutrient needs. They are a veteran in the meal delivery scene, and their plan is suitable for people with allergies or dietary restrictions.
Nutrisystem makes finding gluten-free options easy. Simply filter your search and exclude all meals that contain wheat. Nutrisystem also offers customer support for customizing your meal plan to suit a gluten-free diet, so get in touch if you want help ordering.
Nutrisystem is not produced in a certified gluten-free facility. Nutrisystem goes even further by stating that people diagnosed with celiac disease are ineligible for their program.
Overall, if you want to lose weight but need to follow a gluten-free diet, then Nutrisystem may be the best option for you!
Pros
A moderate amount of gluten-free options to choose from
Makes weight loss easy with plans tailored for your individual calorie needs
Customer support to help you find the meals that work for you
Cons
Available options may get boring after a while
May not make sense for somebody who is not looking to lose weight
Read the full Nutrisystem review

Nutrisystem View Plans
8. Purple Carrot
Wide selection of organic, vegan, gluten-free meals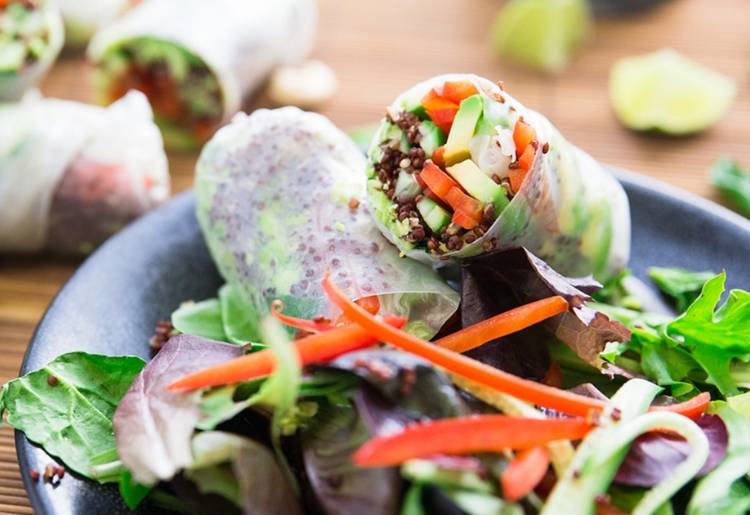 Price: From $8.32 per meal
Shipping: Free
Purple Carrot caters to a health-conscious plant-based audience, which makes them a great choice if you're looking for a gluten-free meal plan. Simply go to the recipe categories page and filter by gluten-free dietary concerns, and you will see dozens of delicious, healthy results. Purple Carrot is not produced in a certified gluten-free facility, so people with celiac disease should order with caution.
There's little to not like about Purple Carrots gluten-free meal plan. It is predominantly organic, made from whole, fresh ingredients, features unique flavor combinations from around the world, and also offers gluten-free versions of Homestyle favorites. As long as you are okay eating plant-based, Purple Carrot's gluten-free meal plan is a great choice!
Pros
Extensive line of healthy, whole foods, gluten-free options
Also adaptable to other allergens
Diverse array of recipes that can be completed in less than 30 minutes



Cons
No single serving meals option for people who live alone
Not produced in a gluten-free facility
Read the full Purple Carrot review

Purple Carrot View Plans
9. Sunbasket
Organic certified gluten free meals & kits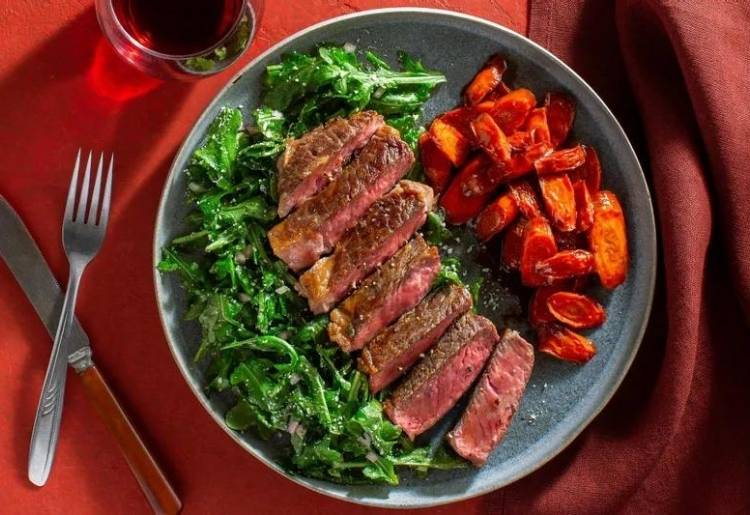 Price: From $6.99 per meal
Shipping: $9.99 (Free shipping on first order)
Sunbasket is another meal delivery service that is easy for gluten-free menus. The service is USDA-organic certified and all meals are crafted by chefs and approved by dieticians for optimal nutritional balance. Sunbasket gives you a choice between meal kits and ready-to-eat meals. Kits come with prepped ingredients, while fresh and ready meals can be popped into the microwave or oven for faster gluten-free meals. So you have plenty of options, whichever style you prefer.
Pros
Lots of menu options
Meal kits and ready-made meals
Certified organic
Cons
Kits can take up to 40 min to prepare
Not all meals are gluten-free, so need to manually select
Read the full Sunbasket review

Sunbasket View Plans
10. Eat Clean To Go
Completely gluten-free paleo and keto plans
Price: From $4.30 per meal
Shipping: Varies by location
Eat Clean To Go's gluten free meal plans provide an excellent variety of delicious and nutritious options. Every meal in their gluten free meal plan is crafted to be 100% gluten free with all-natural, fresh ingredients. With breakfast, lunch, and dinner options as well as snacks and desserts available, customers can enjoy the full benefits of a balanced diet without having to worry about their food containing any traces of gluten.
Pros:
Contact-free delivery
Fresh chef-cooked meals
Weekly commitment orders
Cons:
Not available nationwide
Smaller portion sizes
Read the full Eat Clean To Go review

Eat Clean To Go View Plans
Reviewing the Top Gluten-Free Meal Delivery Services: Our Methodology
Top10.com gluten free food delivery services reviews are based on objective facts. Our reviews are based on research via the meal delivery site, trusted 3rd party sites, customer reviews, and use of the product through free trials, or through paid use in some cases.
It is not always possible to use the product through its entire lifecycle. However, reviewers will try the signup process, make customer service queries to check response times and perform any other possible function within the review period. For the rest of the information, we rely on what the brand says about its own product offering, customer reviews, and complaints, ratings from independent agencies like the BBB, and trusted journalistic publications.
Some of the key features we compared when looking at the gluten free meal plan and delivery services on our list were:
Price
Shipping
Delivery areas
Special offers
What's in the box
What You Need to Know Before Choosing a Gluten-Free Meal Delivery Service
If you've decided to go on a gluten-free diet for reasons other than Celiac disease or gluten intolerance, your requirements will be a lot looser than someone who is eating gluten-free meals because their health depends on it. Many meal delivery services claim to be certified gluten-free when in fact they are not. Offering a meal that doesn't have wheat in it doesn't qualify you as a gluten-free meal service. So don't be fooled.
After all, if you have a serious allergy or sensitivity to gluten, you don't want meals that have any trace of gluten, including sauces, dressings, and other extras that many meal services may not have considered unless they're taking this health matter seriously. Your best choice doesn't have to have gluten-free certification, but they should have a solid policy when it comes to keeping gluten out of their meals.
Another thing you want to look out for are meal options. A quick scan will reveal that many would-be gluten-free menus contain only one or two actual gluten-free meals. So make sure to check how many options you'll get to prevent meal boredom. All the gluten-free meal delivery services on this list have several gluten-free options for you to choose from.
Meal Delivery Services During COVID
In today's situation, gluten-free is just one health issue you need to be concerned with. Another one is how careful is this meal delivery service is about the Coronavirus and what precautions they are taking to ensure your meals are sanitary and safe. Quality brands will take all government-mandated requirements to protect your health as well as extra steps for even more security.

Here are a few of the ways good gluten-free meal delivery services are keeping you safer:
Daily and semi-hourly disinfection of all stations
Employees are required to wear gloves, masks, and hairnets whenever working with meals
Employees are required to take health screening
Deliveries are all contactless
Tips on Gluten-Free Meal Delivery Services
Meal delivery services save you time without a doubt. You've got a gluten-free meal plan made up for you in an instant.

And do we even have to tell you how much time you're saving by not going to the supermarket, waiting in lines, and having to cook meals from scratch?

But what's more surprising is that these services may save you money as well. Here's how:
Money-saver #1: Skip the stores


Gluten-free ingredients are expensive. Marketers will gladly slap a gluten-free sticker on anything, adding several dollars for their efforts. But many of those items are either loaded with garbage (but gluten-free!) or something you won't use very often.

So you've spent a lot of money on things that'll end up in the trash (or should be at any rate). Gluten-free meals, on the other hand, are nutritionally balanced and are made with whole, real, nutritious ingredients. And since you're getting a serving, you don't have to spend money on an ingredient you'll be using once and tossing in six months when you clean out the pantry.
Money-saver #2: Order in bulk


Looking to save? Order your gluten-free meals in bulk, and then stick them in the freezer for a later date. You'll pay less per meal, and you'll have a good stock for whenever you want. Frozen gluten-free meals are made to preserve the flavor. So when you defrost, they're still appetizing.
To get the most out of your gluten-free ordering experience:
Browse your options, and comparison shop
Utilize the pause or skip a week functionality on your membership accounts
Supplement with your own simpler home-cooked meal periodically to change things up or save on the subscription fees for that week
Utilize the fun gluten-free recipes that many of these services offer to create your own gluten-free menus when you're in the mood
Finally, when ordering from a gluten-free meal delivery service, you want to look at the overall health quality of the meals. It's not enough to just avoid gluten.

If the meal is loaded with sodium, has tons of unhealthy fats, or is covered in sugar, you're better off skipping breakfast, lunch, or dinner altogether.

So check out the nutritional quality of the meals as well as the validity of the gluten-free certification.
How Much Do Gluten-Free Meal Delivery Services Cost?
Gluten-free meal delivery services range with prices starting as low as $5 a meal up to about $15. The discrepancy in pricing has a lot to do with factors like quality of ingredients, area where you live (in the United States or abroad), and amount of food you order.

For example, some gluten-free meal delivery services will give you a discount if you order in bulk. So the per-meal cost goes down, saving you considerably.
Other services offer discounts, including welcome offers and period coupons sent to your inbox. Many gluten-free menus will give you a discount if you set up recurring deliveries. This is also a convenient way to ensure you never run out of your health-friendly meals.

When calculating the costs of one service versus another, be sure to include any shipping fees you might have to pay as well as the cost of meals.
Get Gluten-Free Meals Knocking on Your Door
Gluten-free diets were all the rage about ten years ago. But as people realized the health benefits of cutting out those carbs, the trend continued to gain traction. Today, it seems that gluten-free has taken up permanent residence at restaurants, grocery stores, and households the world over.

In the meal delivery realm as well, there are plenty of gluten-free options to choose from. So check out our top choices, see which one works best for your needs, and enjoy the convenience and health benefits of ready-made gluten-free meals whenever you want them.
Our Gluten-Free Meal Delivery Related Articles: