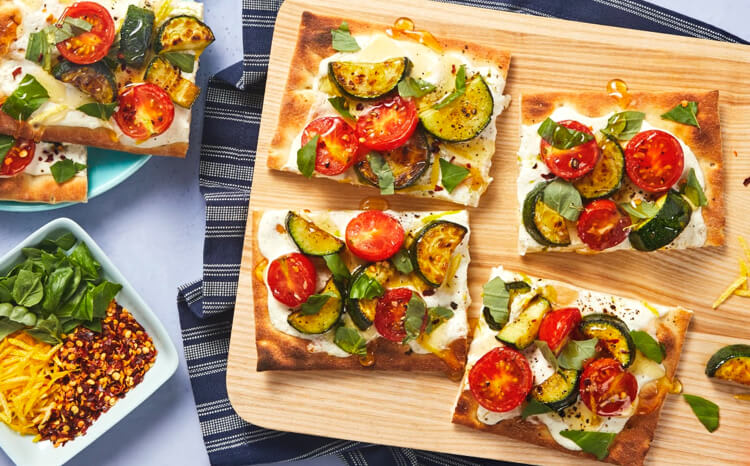 A simple and healthy way of eating
Visit Site
Price - From $7.49/serving

What's in the box - 2, 3, 4, 5 or 6 meals with 2 or 4 servings each

Special diets - Vegetarian, flexitarian, pescatarian, low carb, low calorie
A simple and healthy way of eating
HelloFresh makes it convenient to enjoy wholesome, fresh meals with minimal prep. Ron Stewart, a former corporate executive chef at Pastini, tested HelloFresh and was "surprised at the quality of ingredients and ease of putting together exceptional meals," calling their recipes "delicious as well as nutritious and balanced."
Each week, HelloFresh lets you choose from over 100 breakfast, lunch, and dinner recipes. Every kit includes straightforward, step-by-step recipe cards with fresh, pre-measured ingredients to help you get dinner on the table in under an hour.
This service is best for individuals and households without strict dietary requirements, though they offer low-carb and lower-calorie meals too. It's possible to separately review ingredient information for each meal before ordering, including nutritional value and allergens, and any additional items you may need.
Why we chose HelloFresh: You can easily adjust or cancel your food delivery and subscription at any time. Meals are not overly complicated and reduce the need to buy ingredients in addition to what's delivered for each recipe.
Our experience: We liked that HelloFresh lets you know ahead of time what cookware you'll need so you can get cooking as soon as your delivery arrives. It was extra convenient that their extensive menu also let us swap out proteins.
Read HelloFresh Review
PROS
Adjust, skip, or cancel your delivery and subscription at any time
Change, swap, or upgrade 12+ sides and proteins each week
CONS
No keto or paleo meal delivery plans
Limited flexibility for individuals with allergies

HelloFresh