Due to increased demand, some meal kit delivery services are currently unavailable. We will constantly update our rankings with new companies that can provide for your meal kit needs.
I cooked and ate my way through the most popular meal delivery services so you can make an informed choice without having to try them all.
These are the best meal kit delivery services I tested and ranked:
1. Best for easy recipes: HelloFresh
2. Best for healthy eaters: Home Chef
3. Best for family and vegetarians: Sun Basket
4. Best for piping hot comfort foods: Fresh and Easy
5. Best for healthy eaters: Green Chef
6. Best for gluten-free meals: Freshly
7. Best for health-conscious people: Bistro MD
8. Best for busy people on a budget: EveryPlate
9. Best for weight loss, healthy eating: Diet To Go
10. Best for prepared meal deliveries: Freshology
$7.99 or $9.95
per serving
$6.99
free shipping for first week
$19.95
free shipping for first week
US
search your zip code on company website
US
except AK, HI, MT, and some of NM
US
search your zip code on company website
US
except some parts of LA
US
search your zip code on company website
Healthy eaters
keto, paleo, gluten-free
Weight loss, healthy eating
Fresh, prepared meal deliveries
Get $80 off, including free shipping
Get $30 off your purchase
Get $35 off
plus 4 free gifts
Get $30 off your purchase
$80 off
including free shipping on first box
Get $15 off your first 4 boxes
Get 25% off your first week
Get $10 off your first 3 boxes+free shipping
Get $20 off your first 4 weeks
$80 off first four orders
Vegetarian, gluten-free, dairy-free, nut-free
Vegetarian-free, soy-free, dairy-free and more
Vegan, quick and easy, lean and clean and many more
Carnivore, pescatarian, paleo, keto and more
Gluten-free, high-protein, vegetarian, soy-free and more
Diabetic, menopause, heart-health and more
Keto, diabetes, low carb, low calorie
Keto, carb30, diabetes, vegetarian
Ingredients come "fresh from the source"
Food sourced from "top quality vendors"
Organic, antibiotic and hormone- free produce
No additives or refined sugars
Responsibly sourced seafood
Fresh, high quality ingredients
Mostly organic ingredients
Organic when possible, not exclusive
3
Classic, veggie, and family
7
For various specialty diets
4, 6, 9 or 12 meals per week
2
With breakfast, lunch and dinner options
3-5 meals
of 2 or 4 servings each
2-6 meals
2,4 or 6 servings each
2-4 meals
of 2-4 servings each
2-6 meals
with 2,4, or 6 servings each
2-3 meals
of 2 or 4 servings each
4, 6, 9
or 12 meals of one serving
2-3 meals
5 or 7 days per week
Ready-made meals according to your subscription
Fully recyclable
Except some winter liners
Fully recyclable in the right areas
A Closer Look at the Top 10 Meal Delivery Services
Frequently Asked Questions
Which meal delivery service is cheapest?Are meal delivery services worth it?
Are meal delivery services worth it?
Meal delivery services are definitely worth it if you're looking to eat better, save money, and spend more time at your own dinner table. They're a great alternative to ordering take-out, while helping you adopt healthier eating habits and saving you time and money.
Are meal kits cheaper than buying groceries?
Yes, meal kits are typically cheaper than buying groceries. They only include the ingredients you need, so you won't have to purchase large amounts of food that might go unused or sit in the fridge until they go bad. And since they're delivered straight to your door, they'll save you gas money and reduce the time you spend making tripts to the supermarkets.
Here's How I Rated The Best Meal Delivery Services
To rate these best meal delivery services and help you to decide which companies are worth your money and kitchen time, we dug in deep so you don't have to. We ordered and tried out each of these meal kits to assess the following:
User experience online
Flexibility of a subscription
Diversity and variety of meal plans
Quality of the ingredients
Recipe accuracy
Difficulty level
Taste
Why Try a Meal Delivery Service?
With a meal kit service, you choose recipes each week, are shipped fresh, pre-portioned ingredients along with a step-by-step recipe card, and put it all together to cook up the meal when you're ready.
This takes care of the hassle of grocery shopping—and of thinking of what to eat—leaving you only to cook up the food. It's a fresh and convenient way to get familiar with different cooking techniques and seasonings.
Some of the main advantages of meal delivery services are:
1) Creativity and variety
One of the hardest parts of cooking at home is finding inspiration. By the time we get home after work, we put a premium on easy and fast, and even if we have the energy to cook, the lack of ideas can be a deal-breaker. With meal kits, there is virtually an endless variety of recipes that you can instantly work into your repertoire without waiting for inspiration to strike.
2) No shopping, no prep
With meal kits you don't have to worry about heading out to the grocery store hungry (and coming back with all types of stuff you didn't need) and wrangling with a long ingredients list. The recipes come broken down into their components for easy cooking and preparing.
3) Mix healthy and convenient
Meal kit delivery services have found a way to combine the speed and convenience of fast food, with the healthy, fresh ingredients of home cooking. You don't have to be a Michelin-starred chef to whip up the recipes, and the prices are affordable, so you can start phasing out the fast food.
4) Dietary restrictions
If you have dietary specifications other than being vegan—like a gluten allergy, or you're abiding by a low-carb diet—meal kits can be a great way to help you break the monotony. Most companies have special meal plans that are suited for specific diets, so you don't need to feel so limited by your dietary limitations.
5) Weight loss and dieting
Most meal kit companies print the nutritional information online, so if you're on a diet, it can be an easy way to track what you're eating. Some companies will offer low-calorie dishes and low-carb dishes designed for dieters.
How to Choose the Right Meal Delivery Service for You
The question that stops most people in their tracks is, which meal delivery service is right for me? With so many options out there, placing that first order can be overwhelming. As with any decision, when picking a meal delivery service, you'll want to look at your particular needs and circumstances to narrow down the selection. We'll take you through the top questions you should consider when choosing the right meal delivery service for your needs.
Are you tied to any dietary restrictions?

Are you looking to lose weight?

Are you cooking for kids?

Are you cooking for one?

Are you trying to save money?

Are you new to cooking or do you struggle with cooking?

How much does the environment factor into your daily decisions?
These types of questions will help lead you to the meal delivery service that will best suit you. Let's take a look.
1) Are You Tied to Any Dietary Restrictions?
If you have an allergy to nuts, are staying away from gluten, or are vegetarian or vegan—you'll need to make sure the meal delivery service you choose offers meal plans that suit your needs.
Some meal delivery providers like Sun Basket will let you select a meal plan tailored to your dietary preferences—be it paleo, diabetes-friendly or vegan. Services like Martha & Marley Spoon label dishes clearly so you'll know what you can order and what to stay away from, and you select exactly which ingredients you like and don't like so your meal options will be tailored according to your preferences.
Whether you prefer a specialty meal plan or want to pick dishes from a full list of options is entirely up to you.
2) Are You Looking to Lose Weight?
Another way to narrow down the options is if you are looking to lose weight. Fast and convenient generally translate to unhealthy, so you might be concerned with the ingredients and cooking methods of some meal delivery services.
Health-focused meal delivery services won't just offer you better quality ingredients and recipes, but they'll also offer you tools, instructions, and support to guide you in your weight loss journey. Pick from services that are focused on portion control, calorie reduction, and healthy menu planning.
3) Are You Cooking for Kids?
Ordering meals when there are kids in the house is a totally different ballgame. Not only will you require more food, but you'll also want kid-friendly options and lots of them.
Chances are you don't want to be standing in the kitchen for 3 hours preparing a meal every day. If you're concerned with time-management and kid-friendly recipes, choose from the best meal delivery services for families with kids.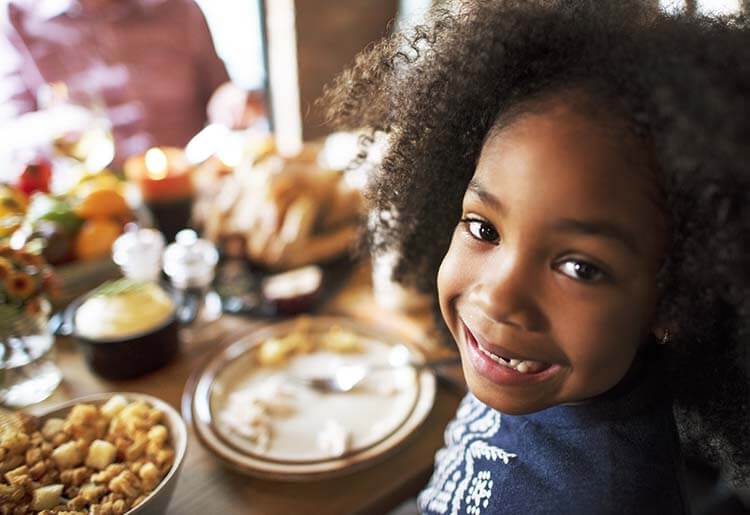 4) Are You Cooking for One?
What if it's just you—you don't have too many preferences, and you are pretty flexible with your food requirements? Well then, you can easily go with just about any meal delivery service with a good reputation that delivers to your area.
If you're cooking dinner for one, keep in mind that most companies offer a 2-serving minimum per recipe. Of course, that allows you to invite a friend for dinner or save the tasty leftovers for the next day's lunch.
5) Are You Trying to Save Money?
The idea of meal delivery sounds great, but to some people, all they'll hear is the cha-ching of the cash register. While some services charge an arm and a leg for choosing, preparing, and delivering your meals, there are still several options that will fit even the tightest budget.
Meal delivery companies like Dinnerly charge just $5 per portion for all meals. You can also opt for a higher priced service and take advantage of special offers to keep the price down.
Get 50% off your first order with Sun Basket
6) Are You New to Cooking or Do You Struggle with Cooking?
Okay, getting the ingredients is nice and all, but if you're the type who can burn water, meal prep can be intimidating. If this sounds like you, you may want to choose a meal delivery service that will walk you through every step of the cooking process—or better yet—do all the work for you!
Companies like Sun Basket focus on offering tasty meals while keeping the prep work and difficulty level to a minimum. Most recipes will take less than 30 minutes to prepare, and the step-by-step recipe cards will walk you through it all.
If you've decided to cut out cooking altogether, services like Freshly or Balance MD will deliver ready-made meals to your door. All you're left to do is heat and enjoy!
7) How Much Does the Environment Factor into Your Daily Decisions?
Do you care about your carbon imprint? Do you recycle your bottles, sort your papers, and collect the deposit on your cans? If sustainability and environmental awareness is a priority for you, you'll want to go with a meal delivery service that shares these values.
Ordering a meal kit every week can mean a lot of waste. There's the carton box, the plastic packaging, the ice packs, and everything else used to deliver your ingredients in a convenient and organized way. So, if your meal kit company doesn't take recycling seriously, you'll be asking for some green guilt.
Luckily, most meal delivery services have earth-conscious values that make it possible to enjoy their services without causing too much harm to the environment.
With HelloFresh, for example, all packaging is fully recyclable—from the insulating liners to the ice packs and the meal separators.
What Types of Meal Delivery Services Are There?
With the growth of the meal delivery market has come an increase in specialty purveyors focusing on anything from vegan to kid-friendly or gluten-free. No matter what your food preferences or allergies may be, there is a service that will meet your needs.
Vegetarian Meal Services
While meat and fish still dominate, most companies now provide decent vegetarian options. And the variety of ingredients and recipes offered is pretty broad. From Asian inspired noodle or rice dishes to Indian vegetable curries, Mexican quesadillas or Mediterranean pasta dishes, many of the vegetarian options will leave even the most ardent of meat eaters satisfied.
Vegan Meal Services
Anybody living a plant-based life knows it's not always easy. Choosing a meal delivery company that caters to vegans is therefore a smart choice. Recipes feature seasonal ingredients, innovative sauces and novel meat substitutes such as jackfruit, seitan or tempeh, keeping things interesting, environmentally sustainable and healthy.
Gluten-Free Meal Services
There is a growing number of companies delivering fresh or frozen gluten-free meals. While some follow stringent enough preparation practices to make them GFCO certified and safe for those suffering from celiac disease, others admit they're aimed at consumers who choose to eliminate gluten. Be sure you know what you're ordering.
Organic Meal Services
The benefits of organic living are plenty when it comes to healthfulness and reducing our impact on the environment. And if you want to increase your intake of organic homemade foods, meal delivery companies make it easier than ever to eat well without the hassle, offering organic produce and antibiotic and hormone free meats.
Weight Loss Meal Services
Just like anything else that's inherently good for you, sticking to a healthy eating regime can be a challenge. That's why weight loss focused meal deliveries can really work for you. Chefs and nutritionists collaborate to design a structured menu of meals that will help you stay the course to meet your health goals.
Paleo Meal Services
Eating like our Stone Age ancestors has become a firm part of the 21st century's dieting landscape. But following paleo's rigid rules can be difficult. That's where paleo-focused meal delivery services have your back. They take the guesswork out of what is and isn't allowed and make it easy and hassle free to stick to the regime.
Kid-friendly Meal Services
For time-crunched parents trying to put interesting new meals on the table every evening can quickly turn into a nightmare. Fortunately there are plenty of kid-friendly meal delivery services, with healthy recipes that are both interesting enough to appeal to grown ups and yummy enough so that little ones will gobble them up.
Diabetic Meal Services
Nearly 10% of Americans live with diabetes and if you're among them, you know that it is vital to keep on top of your diet. A number of companies offer meal plan customization to meet American Diabetes Association (ADA) standards, helping you to manage your food and calorie intake and stick to a regular eating schedule.
Place Your Order
Of course, make sure the service you choose delivers to your area before getting too excited. Then pick the best service that offers the right combination of features and food for your lifestyle. There's something for everyone, so get on the meal delivery service bandwagon, and find out what it's like to eat healthier and easier today!