In a Nutshell
My Patriot Supply offers long and short term storage food survival kits. It is the largest section of the My Patriot Supply site, which offers solutions for self-preparedness and self-sufficiency. It offers a wide range of food options, including fruits, vegetables, meats, and protein, as well as gluten-free options. The food has a shelf life of up to 25 years.
pros
Shelf life up to 25 years
Non-GMO safe seeds
Great customer service
cons
Doesn't cover the cost of return delivery
Can't buy individual meals

My Patriot Supply Visit Site
My Patriot Supply at a Glance
8 different varieties of food kits
Breakfast, lunch, dinner, drinks & snacks
No subscription needed, offers payment options
What's Unique About My Patriot Supply?
My Patriot Supply offers a great all-around service for emergency preparedness. It's not just the emergency food kits, but they also offer a 10% discount to the military. The food is packaged in slimline totes that can last up to 25 years in storage. They offer both short-term and long-term food storage packages, and the selection of seeds that they provide is one of the best out there.
How It Works
The way My Patriot Supply works is very straight forward. You sign up on their website, choose which package you want, your specific meal choices, and then select them and go to checkout. Depending on the size of the package you've chosen, you have the option of a payment plan. Shipping is free on orders over $99. The order will be processed and then sent out to you, and it will usually arrive in 2 working days. Although with the current climate with the coronavirus at the time of writing this review, orders are taking much longer, so be prepared for much longer shipping times, as demand has increased.
Meal Options
My Patriot Supply offers a vast range of different food options, including fruit, vegetable, meat, and protein, gluten-free, as well as meals for breakfast, lunch, and supper:
Favorite My Patriot Supply Meals
1. Buttermilk Pancakes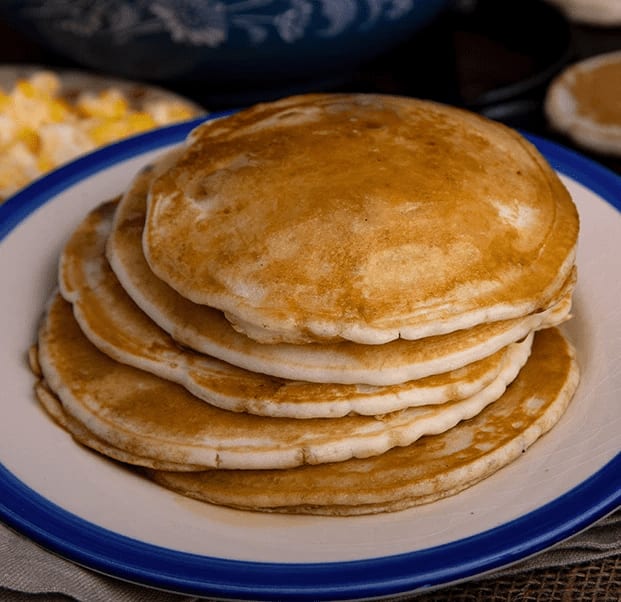 Cost approx $1 per serving
Prep & cook time: Whisk pancake mix with water and cook pancakes 1 to 1 1/2 minutes per side in a skillet over a medium flame.
The pancakes are very easy to make, there are 10 servings per pack, and each serving is 160 calories.
2. Cheesy Broccoli Soup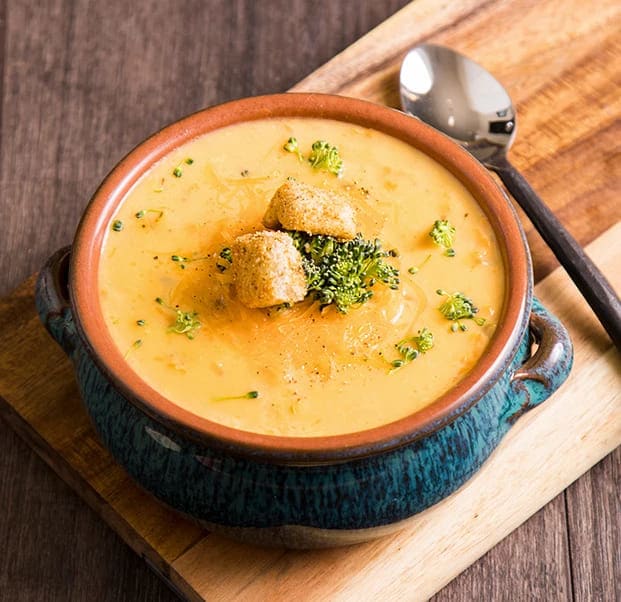 Cost approx $1 per serving
Prep & cook time: Bring 4 and a half cups of water to boil, gradually whisk contents of pouch into water, reduce heat, and continue cooking on medium for 10 to 12 minutes. Then, turn it off and leave to stand for 2 to 3 minutes to thicken.
It is easy to prepare, the pack contains four servings, and each serving is 250 calories.
3. Creamy Chicken Flavored Rice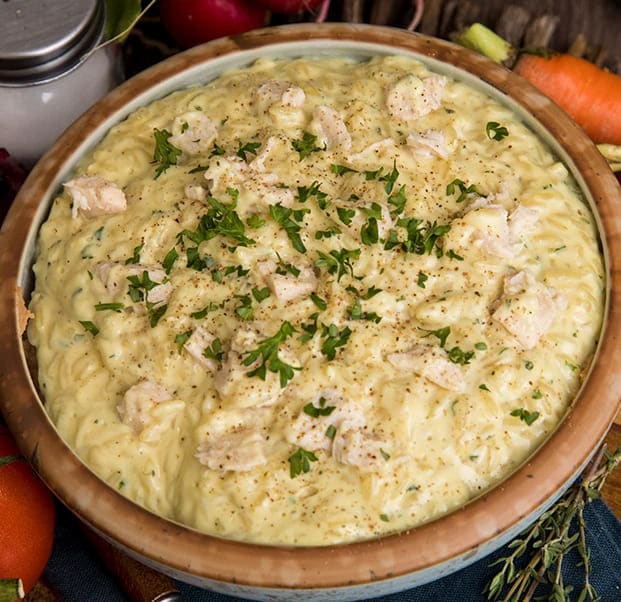 Cost approx $1 per serving
Prep & cook time: Whisk rice mix into boiling water, reduce heat, and continue cooking for 20 minutes, stirring frequently. Remove it from heat and leave to stand for 2 to 3 minutes before serving.
It is easy to prepare, the pack contains 24 servings, and each serving is 350 calories.
Pricing
1-week food supply Ammo can
3-month emergency food supply
6-month emergency food supply
1-year emergency food supply
Gluten-free case pack kit
Mega protein kit with real meat
There is a wide range of packages that differ both in size as well as different varieties, from individual types of food to large packages, and varying in price, depending on what you require. The table above is just a sample of some of the packages and prices available. You can get payment plans for packages that are more costly. Deliveries are free over $99.00, and there is a delivery charge for orders under that price.
Help & Support
My Patriot Supply prides itself on excellent customer service. It is based in Salt Lake City and can be contacted through its website by filling in the contact form, or via the live chat option on the bottom, right corner of the website. You can also call 866-229-0927 from Monday to Friday from 11am to 8pm and on Saturday from 11am to 3pm ET.
Bottom Line
My Patriot Supply is a great overall company that supplies hundreds of self-sufficiency and survival kits and products for everyone, be they a family or the military. It prides itself on providing great quality emergency food kits at a low price and with a money-back guarantee if returned within 45 days, along with having great customer service.

My Patriot Supply Visit Site