In a Nutshell
Magic Kitchen has been preparing and delivering meals across the country for nearly 15 years. Known as the straight-from-your-mom's-kitchen meal delivery service, Magic Kitchen prides itself on offering delicious, nutritious, home-style meals that fill you up and put a smile on your face. You can choose your own meals or get complete meals, select from a huge menu, and enjoy diet-friendly meals according to your nutritional and lifestyle needs.
pros
Huge variety of specialized meals for different lifestyles
Mom's home cooking style meals
Heat and eat, ready in minutes
cons
Dry ice used for packaging
Shipping starts at $18-$20
Magic Kitchen Visit Site
Ideal For
Any dietary need at all
Busy families who want home-cooked meals
Seniors living on their own
What's Unique About Magic Kitchen?
Magic Kitchen is a customer-friendly, flexible, and top-quality meal delivery service that delivers delicious meals to your doorstep. As with many meal delivery services, Magic Kitchen prepares the meals and then flash freezes them to be delivery-ready. We did find a few differences that set this service apart. For example:
Huge variety
While most meal delivery services offer a variety of meal options to suit some dietary restrictions or needs, Magic Kitchen goes the extra mile to accommodate just about every specialized diet plan out there. We were blown away by the considerable number of options available for specialty meals and meal plans. Customers can choose from:
Gluten-free
Vegetarian
Dialysis-friendly
Renal diet
Low fat
Low carb
Low sodium
Diabetes-friendly
Portion control
Low calorie
Weight Watchers
Gourmet meals
Home cooked meals
Each of these meal plans makes it easier for someone on that type of diet to stick to and maintain a healthy and nutritious eating schedule based on their lifestyle needs. It's impressive that Magic Kitchen can cater to so many different diets.
Family Size
Another option that is rarely seen on the meal delivery scene is a family plan, but Magic Kitchen has one. Since one of the biggest groups of clients that meal deliveries cater to is the busy dad or mom who just doesn't have time to cook for their family, it's only logical to offer a family plan. Magic Kitchen has meals and individual items in 4, 6, 8, and 12 portions. This way you can feed your entire family with a single order (instead of having to make multiple orders). This keeps the price down, too.
Senior living
What's even more impressive is that Magic Kitchen caters to those who are in the golden years of their life. As people get older, cooking becomes more of a hassle. It hardly seems worth it to shop, prep, and cook for just 1 or 2 people. So, seniors frequently miss out on the important nutrition that they need. Magic Kitchen provides an easy solution for this common problem by having a special seniors plan. These meals are made specifically to cater to seniors' likes, lifestyles, and health requirements. What's even nicer about this option is that kids can order these meals for their aging parents and have the meals delivered directly to them. That way they know their parents are being cared for even if they're not close by.
Magic Kitchen also offers gift certificates, so you can buy a friend or family member a meal as a token of your affection. It's a cute touch that earns this service more heart points.
How It Works
Ordering from Magic Kitchen was fast and simple. You choose if you want complete meals or à la carte. Then you select the meals/items you want. Finish your order, and your meals will arrive in 1-3 business days. Magic Kitchen delivers to anywhere in the US.
All meals are delivered on Mondays and Tuesdays, so you can get them the same day if ordered before 2pm CT on Mondays and Tuesdays. Otherwise, you'll wait till the next Monday or Tuesday.
Meal Options
Magic Kitchen has a tremendous variety of food options available through its various programs. We were even a little overwhelmed with all the choices, so no fear of food boredom here. You can choose from breakfast items like burritos, cheese omelette and salsa, or pancakes; lunches, such as cheese ravioli with marinara sauce, spinach manicotti, or baby clams in linguini; or dinners, like beef burnt ends in BBQ sauce, beef wellington en croute, or chicken ana luisa; and even desserts like chocolate ganache cake, ricotta cheesecake, and tiramisu. Like we said, it's an incredibly exhaustive list of delicious food items to choose from.
Favorite Magic Kitchen Meals
These are some of the best meals you can get at Magic Kitchen:
1. Sliced Hickory Smoked, Honey Glazed Turkey Breast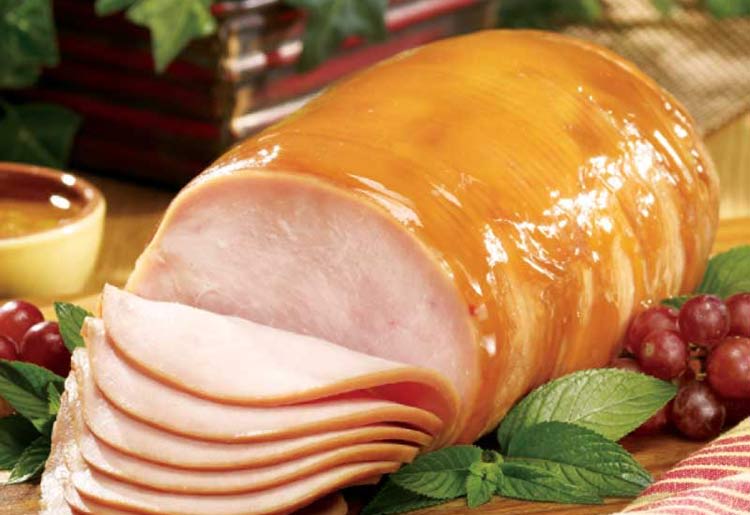 Cost per serving: $21
Prep & cook time: None-50 minutes depending on your preference
Difficulty level: Easy
Calories per serving: 60
Other available info: This boneless turkey breast is bursting with flavor. It's been cooked, cured, and smoked to perfection.
2. Beef Teriyaki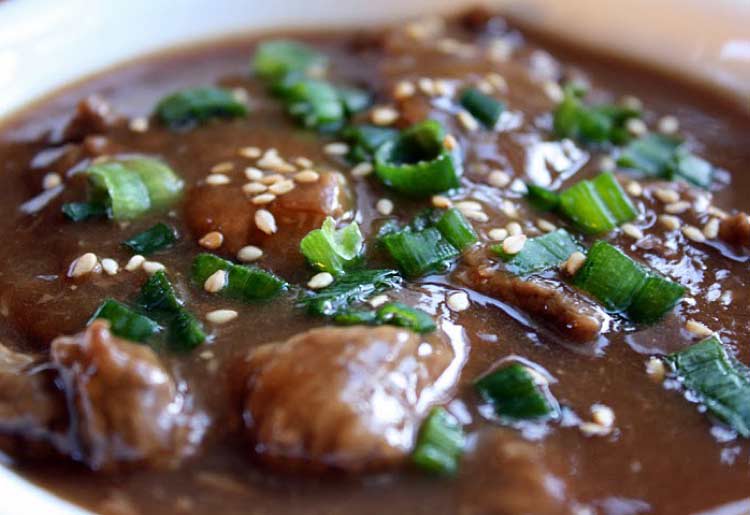 Cost per serving: $13
Prep & cook time: None
Difficulty level: Easy
Calories per serving: 330
Other available info: This dish is divine. Strips of beef marinated in a heavenly teriyaki sauce.
3. Vegetarian Bundle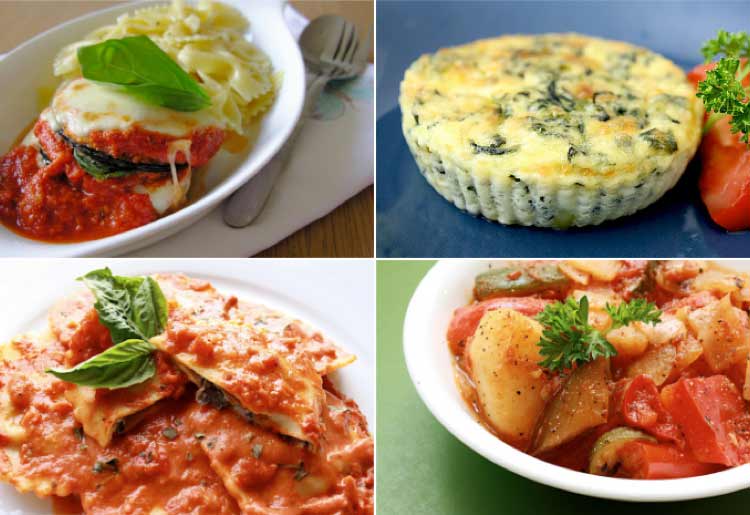 Cost per serving: Appx. $95
Prep & cook time: None
Difficulty level: Easy
Calories per serving: Varies based on item
Other available info: This is a fast and easy way to get a full, nutritious meal into your system if you are vegetarian. The bundle consists of fire-Roasted Vegetables en Croute, Broccoli, Peas & Corn, Eggplant Parmigiana, Pesto & Cheese Flatbread, Crustless Spinach Quiche Twin Pack, Buttered Carrots, Portabella & Shiitake Mushroom Ravioli, Verdura Gourmet Artisan Flatbread with Kalamata Olives. It also comes with Tiramisu and Pucker Up Lemon Loaf for dessert.
Pricing
Magic Kitchen has 2 main pricing structures. You can either order complete meals, or you can choose from the à la carte menu that lets you piece together a meal by selecting the sides, mains, soups, and desserts you like best. There are also several ready-made plans for various dietary needs and lifestyles including low carb, diabetic-friendly, and senior living as mentioned above. Here's a look at the Magic Kitchen pricing structure:
As you can see, meals range from $10-$25, and you can get a good discount on just about every plan there is. First orders get 10% off, and seniors get $10 off of any order over $80. There are also special menus for even more discounts.
Meal programs give you a deeper discount as does signing up for recurring meal delivery. Plus, every meal comes with both a quality and satisfaction guarantee. That means if the meal comes damaged/spoiled or if you don't enjoy the meal, you'll be compensated. That's a generous offer.
Magic Kitchen Visit Site
Help & Support
Magic Kitchen has impressive support options. For one thing, the hours of operation are pretty long for a food business. They're in from 7:30am - 11:30pm with a full staff. But Magic Kitchen support is available 24/7, so you can reach out anytime.
Bottom Line
Magic Kitchen is the best of all worlds. You get delicious, home-cooked meals delivered to your door, so you can eat well and enjoy all aspects of life without spending all day in the kitchen. Meals are moderately priced, and the bundles and additional discounts make them even more affordable. Add to that a friendly customer service and satisfaction guarantee, and you've got a real winner.