In a Nutshell
Freshly is a fully gluten-free meal plan featuring seasonally fresh, nutritionally dense food up to 3 times per day. All food prepared by Freshly is protein-rich and made in a peanut- and gluten-free environment. Meals arrive to your door, pre-prepared and ready for the fridge. Just heat up the food when you're ready to enjoy. Perfect for summer, Freshly's meal kits make cooking simple, so you can spend more time in the sunshine.
pros
Choose 4, 6, 9 or 12 meals per week
Completely fresh, never frozen
Free of artificial preservatives and hydrogenated oils
cons
Does not deliver to all 50 states
No desserts or snacks available
No speciality diets other than gluten-free and weight loss
Freshly Visit Site

Ideal For
Men and women on a gluten-free diet or with a peanut allergy

People who want a simple way to eat healthier and lose weight

Anyone who wants to spend less time in the kitchen and more time out in the sunshine this summer

Health-conscious professionals who want an easy way to enjoy nutrient-dense meals with fresh, seasonal produce
What's Unique About Freshly?
Most meal kit delivery companies claim that they're different to other services but with Freshly there really is one big difference: there's no actual cooking involved. That's right, all of Freshly's meals come pre-cooked and are ready to eat in under 3 minutes.
Freshly's ethos is to offer fresh ready-to-eat meals that are both nutrient-dense and delicious. Its recipes are put together by a team of in-house chefs, culinary scientists and nutritionists, whose focus is on gluten-free, high-protein dishes that contain less than 500 calories and 35 grams of carbs.
Freshly is focused on redesigning what we put in our bodies. All of the Freshly menu options are gluten-free, and paleo inspired. This means no common snack food fixes like bread, crackers, cakes or pastries. Freshly also works to reduce the amount of unhealthy food options we opt for, such as deep fried or battered foods, pasta, couscous and pizza. Other less common sources of gluten are also avoided with Freshly, such as imitation meats, seafood, candy, sweeteners and high sodium products such as soy sauce.
Meals are cooked using the most natural options, which include dairy, fresh fish, meats and seafood, all kinds of seasonal vegetables and fruit, quinoa, rice, potatoes, beans, and legumes. It's all chef-prepared, never frozen, and always delicious.

Freshly has put a whole lot of research into what makes food healthy and nutritious. Simply put, the core focus is:
Gluten-free
Seasonally-fresh produce
High protein and low-carb: The protein rich foods on the Freshly menu will make you feel full for much longer, burn fat quicker, and give a boost of energy which won't leave you reaching for a calorie laden snack before the next meal.
No processed sugars: Fructose and sweeteners are both out.
All natural foods: No chemicals, no hormones, no additives or preservatives. Because the Freshly food is picked, cooked and sent out without the need for lengthy storage or freeze times, no extras are needed to keep it fresh and tasty.
Environmentally Conscious
Freshly works hard to ensure it has as little an impact as possible on the environment. Here are some of the practices put into place to reduce waste:
Outer packaging made from biodegradable recycled denim insulation, and never styrofoam.
Inner containers including all paper, plastic and cardboard is fully recyclable.
Less food waste, as all food is prepared with the exact portions each person needs.
How It Works
Freshly currently delivers to only 28 states, so before you get started you'll be prompted to enter your zip code. Once your location has been confirmed, you can choose from one of the 4 meal plans, offering between 4-12 meals per week. Deliveries are once a week.
The Menu Planner shows the meals available that week, including entrees and breakfast items. You cannot pick and choose between side dishes, and no desserts or snacks are available.
Meal Options
Freshly offers a rotating menu of over 30 meals every week. These are breakfasts, lunches and dinners, but not desserts or snacks. All food is completely gluten-free, high in protein and low in carbs, without any processed sugars.
If there are certain foods you prefer to avoid, this can be marked using the dietary preferences tab in account settings. You can let the chefs know that you don't eat:
Dairy
Eggs
Pork
Beef
Chicken
Tree Nuts
Turkey
Fish
Soy
Shellfish
The entire Freshly kitchen is a gluten-free and peanut-free environment, so these allergies do not need to be flagged. If you have a medical condition, Freshly recommends you speak to your physician before ordering a subscription.
Favorite Freshly Meals
1. Southwest chicken bowl with cilantro-lime vinaigrette
550 calories
Gluten-free, high protein, soy-free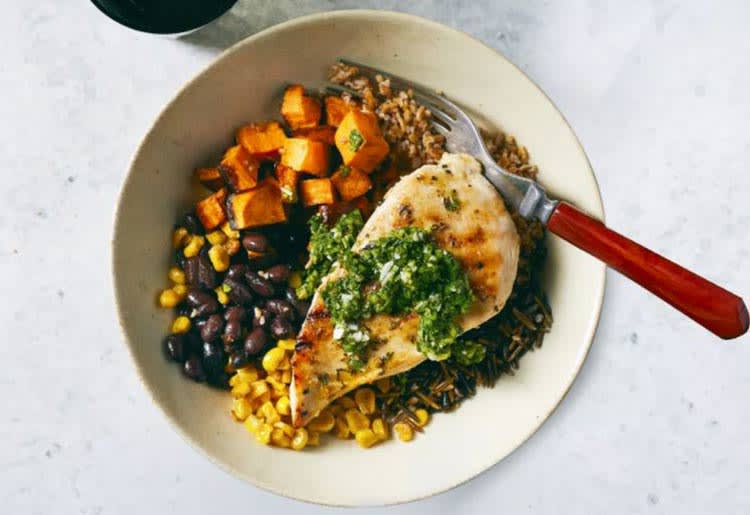 2. Veggie baked penne with sauteed zucchini and spinach
430 calories
Vegetarian, gluten-free, soy-free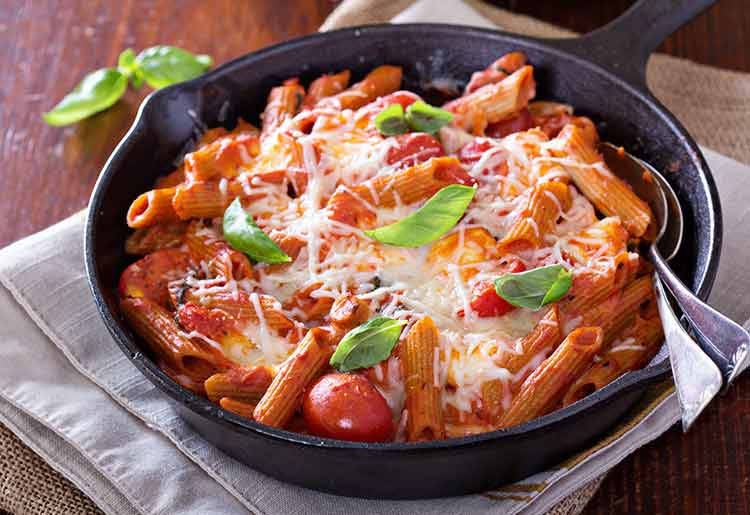 3. Grilled chicken risotto with spring peas
490 calories
Gluten-free, high protein, soy-free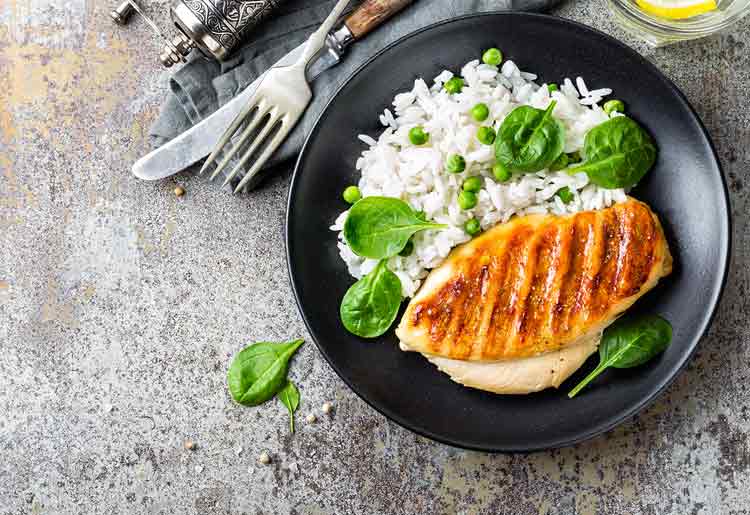 How Much Does Freshly Cost?
Choose between 4, 6, 9 and 12 meals per week. These can be a mixture of breakfast meals and dinner entrees. You can order multiples of a certain meal if you want to plan a meal for 2.
*Last updated: May2020
Freshly Visit Site
Help & Support
Customers can call to speak to a Freshly representative Monday-Friday, 8am-4pm PST. You can also use the contact form on the website, or send a direct email which will be answered during working hours. Live chat and an in-depth FAQ page are available on the Freshly website.
Freshly--It's What's for Dinner
Freshly provides a welcome solution for people on gluten-free diets, or those that have peanut allergies. Not only does it have a wide variety of such food on order, its meals require no cooking and can be ready in minutes. Freshly's meal prices are highly competitive, which is a breath of fresh air for gluten-free eaters who are used to being charged a premium for food they can eat.
Ready to eat meals are the ultimate convenience food but with Freshly there's no need to feel guilty about this. The company's integrity of ingredients and good for you recipes make it an absolute no brainer for anyone wanting to eat well without any hassle.
*The information on this site is based on research, but should not be treated as medical advice. Before beginning any new diet plan, we recommend consulting with a physician or other professional healthcare provider. Results may vary based on various health factors, individual weight loss plans and adherence to the meal plan.