Freshly was one of the first meal delivery services to launch healthy gluten- and dairy-free heat-and-eat meal kits. It was successful among professionals and other busy people who didn't have the time to prepare healthy food. But in January 2023, Freshly announced that it would be ceasing operations. In its place, Factor has become one of the best alternatives and will continue Freshly's legacy of offering nutritious and convenient ready meals.
Meal delivery services are a great help for everyone who's looking for food on the go, whether you're a die-hard Freshly devotee or you're new to the meal delivery scene and want to find a service that fits your budget and lifestyle. There are a number of other delivery services you may want to try, that offer customizable plans for affordable, family-friendly meals.
» Looking for even more options? Check out our top picks for the best meal delivery services.
Our 5 Best Alternatives to Freshly in 2023:
Factor - Best Freshly alternative overall
HelloFresh - Best for customizble meal kits
Blue Apron - Best for a larger selection of recipes
Nutrisystem - Best for weight loss
Green Chef - Best for certified organic ingredients
An in-depth look at our favorite meal delivery services that are just as good as Freshly, if not better:
1. Factor
Get 50% off your first box with the code NATURAL50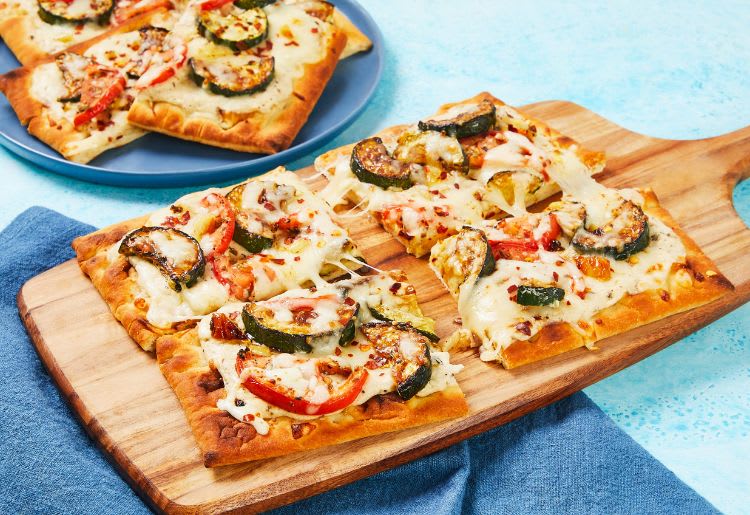 Best for: Easy-to-follow recipes
Starting price: From $11/serving
Factor is the perfect alternative to Freshly, offering over 29 chef-designed, dietitian-approved recipes and pre-cooked meals every week. All meals are made with organic and non-GMO ingredients.
With Factor, the meals offered are suitable for a variety of diets, including keto, paleo, dairy-free, low-carb, vegan and gluten-free. This is similar to what Freshly offered, but with an even more diverse selection.
Factor is more expensive than other meal delivery services but the value for money and quality of food definitely outweighs the slightly higher pricing.
What makes Factor a good alternative to Freshly:
Factor is a great alternative to Freshly because it offers a convenient and reliable solution if you're looking for healthy, pre-prepared meals. With Factor, you can enjoy the benefits of chef-crafted, nutritionally balanced meals delivered straight to your doorstep. Its wide range of customizable meal options, including dietary-specific plans, caters to diverse preferences and needs, which is similar to Freshly.
Pros
Convenient heat and serve meals
Nutritional consultation services
Organic dietician approved recipes and meals
Cons
Above average cost per meal
Mainly low carb meals

Factor Get 50% Off
2. HelloFresh
An affordable meal delivery service that offers highly customizable meal kits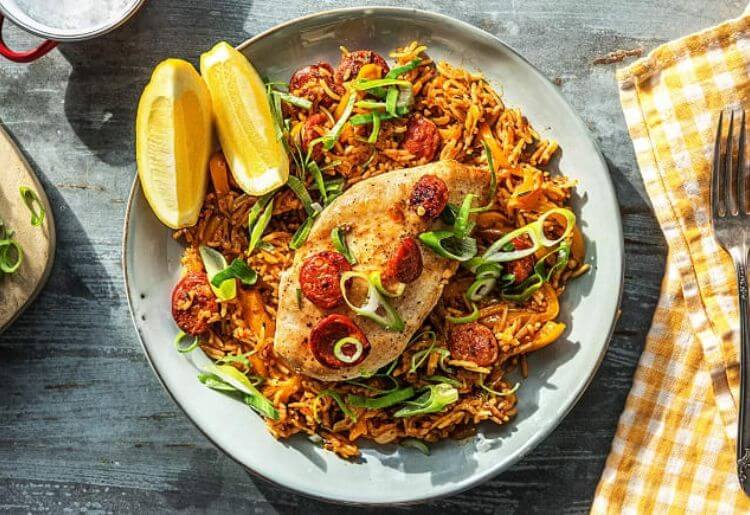 Best for - Customizable meal kits
Starting price - From $7.49/serving
HelloFresh offers a wide selection of meal choices that can serve 2 or 4 people. This Freshly alternative provides you with a lot of options such as Calorie Smart, Carb Smart, Easy Clean Up, Easy Prep, and Veggie, as well as catering to those who adhere to keto and low-carb diets.
HelloFresh recently launched the HelloFresh Market, meaning you can order fresh produce, snacks, breakfast, side dishes, and even beverages from popular vendors such as Pillsbury, Annie's Homegrown, and Sargento.
Like Freshly, HelloFresh saves you time and energy. Once a meal kit arrives at your door, you can prepare a delicious gourmet feast within 20-50 minutes. Recipes are super simple, which makes them a fit for anyone, inexperienced cooks included.
What makes HelloFresh a good alternative to Freshly:
HelloFresh surpasses Freshly with its diverse recipe selection and customizable options. This meal delivery giant provides fresh ingredients, allowing you to cook meals from scratch and develop your culinary skills, while Freshly only offered pre-cooked meals with limited personalization.
Pros
Choose from 30+ recipes
Change selections up to five days before delivery
Cons
Don't cater to all dietary needs
Limited plant-based protein options
» More: Home Chef vs. HelloFresh: Clash of the Meal Kits

HelloFresh See Menu
3. Blue Apron
A nutritionist-approved meal delivery service that uses farm-fresh ingredients
Best for - Large selection of recipes
Starting price - From $7.49/serving
Blue Apron promises the highest-quality ingredients, sourced directly from farmers, which makes it stand out from Freshly. Their meat and poultry are free of antibiotics and hormones, and all ingredients are non-GMO.
Menu options are varied. You can choose from the Signature, Wellness, and Vegetarian categories, made up of five to 15 recipes. Blue Apron also offers special meals for health-conscious people and for diabetics. You can order two to four weekly meals for either two or four people. Some of the popular cuisines they offer are Mediterranean, Continental, and Asian inspired.
What makes Blue Apron a good alternative to Freshly:
Blue Apron delivers fresh ingredients, meaning you can cook meals from scratch and experiment with new flavors. In contrast, Freshly only provided pre-cooked meals that sometimes lacked the same level of customization and the joy of preparing meals from start to finish.
Pros
Ability to preview the menu before ordering
Vegetarian, health-conscious, and diabetic-friendly options
Cons
Meal kits are more expensive and take longer to prepare
Unable to filter by allergens
» More: Blue Apron Best Alternatives & Competitors in 2023

Blue Apron See Menu
4. Nutrisystem
A meal delivery service for healthy weight loss without counting calories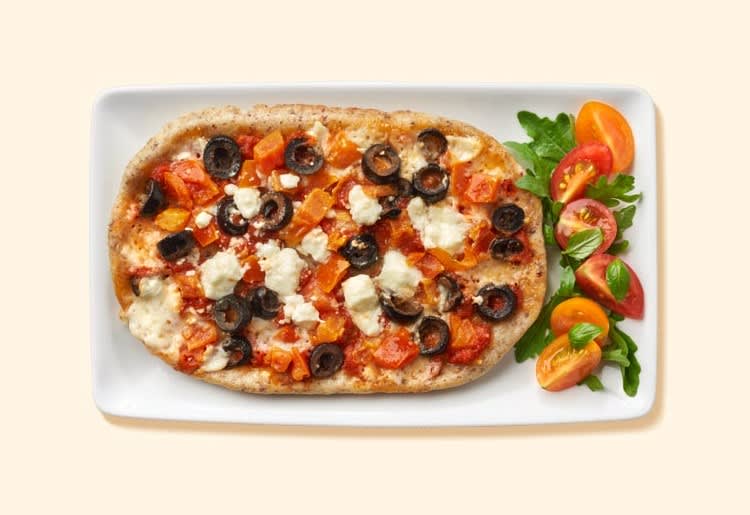 Best for - Weight loss meals
Starting price - From $9.99/day for women and $11.63/day for men
Nutrisystem allows you to choose between 160 prep-free meals carefully designed by dieticians to help men and women lose weight fast. Diabetics can also order high-protein, low-GI food designed to keep blood sugar steady.
If followed closely, Nutrisystem can help you lose between one to two pounds per week. It's as simple as ordering the food and sticking to your meal plan. If you don't lose weight in 7 days, Nutrisystem also offers a money-back guarantee.
What makes Nutrisystem a good alternative to Freshly:
Nutrisystem is a great alternative to Freshly, especially if you're looking for a holistic approach to nutrition and weight management. With Nutrisystem, you get portion-controlled meals designed to support your weight loss or maintenance goals. While Freshly focused more on pre-cooked meals, Nutrisystem focuses on specialized nutrition and personalized options.
Pros
Meal plans are designed by dieticians to ensure safe weight loss
Money-back guarantee
Cons
Unable to dine out or make your own meals on this meal plan
Not all snack foods are provided in meal kits
» More: Top 10 Best Oven-Ready Prepared Meal Delivery Services for 2023

Nutrisystem See Menu
5. Green Chef
An eco-friendly meal delivery service that uses certified organic ingredients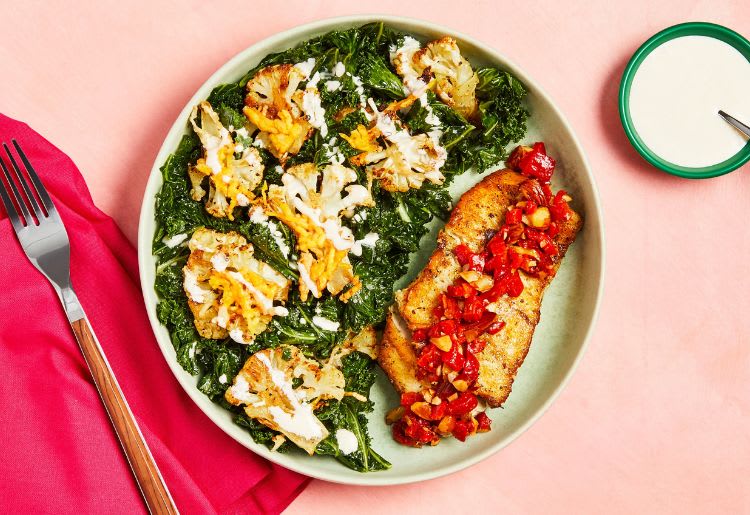 Best for - Certified organic ingredients
Starting price - From $11.99/serving
As the name suggests, Green Chef provides recipes that use mainly organic ingredients. In fact, it specializes in organic meal kits. Its commitment to sustainability and eco-friendly packaging sets it apart from other meal kit delivery services on the market today.
Green Chef offers Keto + Paleo, Mediterranean, vegan, vegetarian, gluten-free, and Fast and Fit diet plans, making it easy to find something that suits your dietary needs and lifestyle.
What makes Green Chef a good alternative to Freshly:
Green Chef is a good alternative to Freshly due to its emphasis on organic, sustainably sourced ingredients and a wider range of dietary options. Green Chef offers specialized meal plans like paleo, keto, and vegan, catering to diverse dietary needs. While Freshly also offered meals for a range of different diets, it didn't have the same level of customization or emphasis on organic and sustainable practices.
Pros
Robust plant-based options
Customizable menu
Cons
More on the expensive side
Frequent shipping delays

Green Chef See Menu
Goodbye Freshly, Hello… Everyone Else
While you may not be able to order from Freshly anymore, there are so many alternatives on the market that you probably won't miss it. No matter what type of food needs you have, or your level of experience in the kitchen, one of these five meal delivery systems will definitely suit your needs, budget and palate.