In a Nutshell
Sunbasket is a healthy cooking service that delivers organic ingredients and simple-to-make recipes right to your door. Sunbasket's award-winning chef creates international recipes, from curried vegetables to mu shu pork, with all recipes using seasonal ingredients. Sunbasket gives you wholesome food, while strongly emphasizing environmentally-conscious company values.
pros
Organic and fresh produce
All recipes are developed by a chef and are nutritionist-approved
Paleo, gluten-free, vegan, vegetarian and diabetes-friendly meals
cons
Added delivery costs
Doesn't deliver to some states
Sunbasket View Plan
Sunbasket Video Review - Healthy Meal Delivery for the Entire Family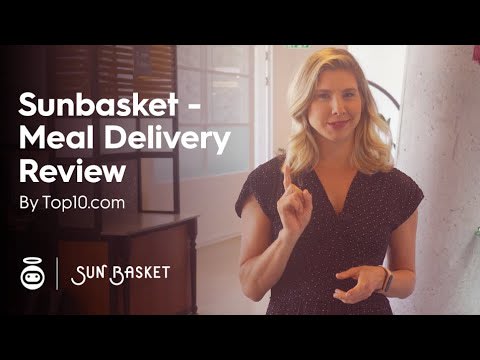 Ideal For
People with dietary restrictions
Anyone who wants to save time
Parents who want menu variety for their families
Customers Are Raving
"Sunbasket has given me confidence and I don't have to think too much about what's going to be healthy for her and her diabetes. That's one meal that I don't have to worry about."
Zoe & Laura
"Sunbasket has given me healthier options and more time. Because I have control over what I'm putting in my body I feel so much more healthy, I have a lot of energy and I just feel happier."
Akka Bradford
"When you cook, you know more about food. And when you know more about food, you can be healthier. And Sunbasket makes me feel like cooking better food."
Amelia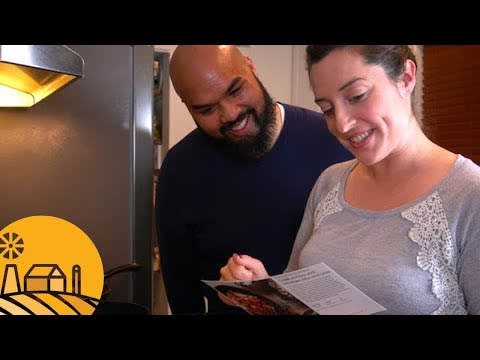 Favorite Sunbasket Meals
1. Southwestern simmered sole with cilantro-lime slaw over brown rice
600 calories/serving
Prep & cook time: 25-40 minutes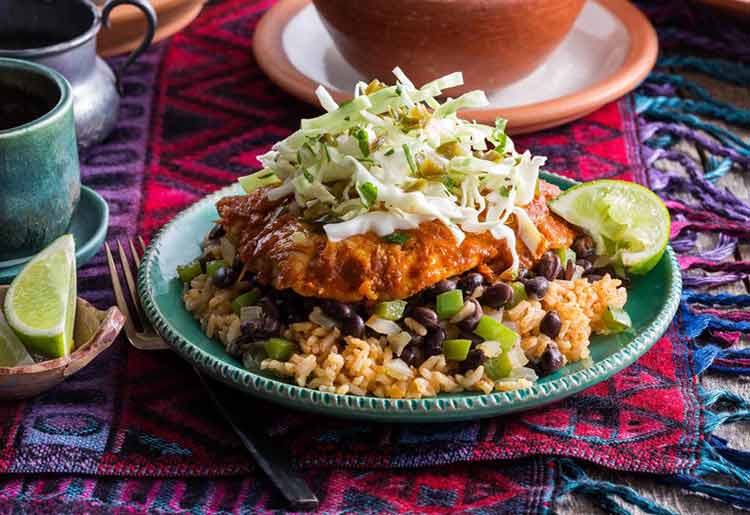 2. Hearty white bean minestrone with chicken meatballs
400 calories/serving
Prep & cook time: 25-40 minutes
Gluten-free, dairy-free, heart-healthy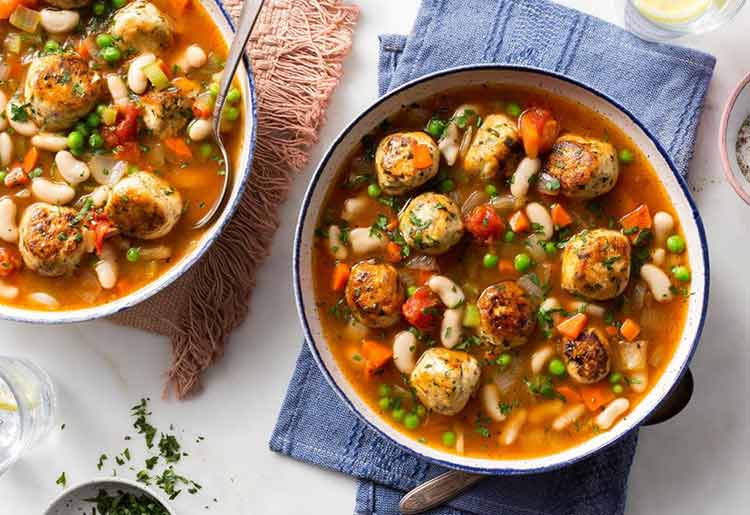 3. Savory sweet pea pancakes with lemon ricotta and blueberry slaw
440 calories/serving
Prep & cook time: 30-45 minutes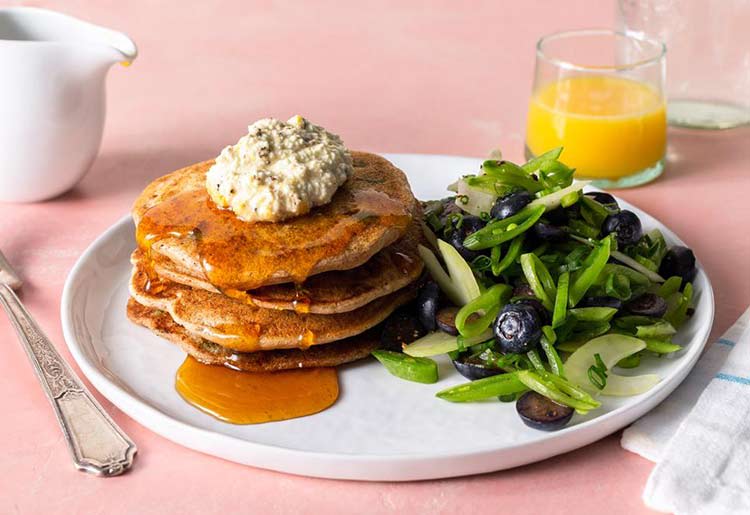 What's Unique About Sunbasket?
Sunbasket has lots of recipe options to fit your tastes and food preferences. Every recipe is developed by award-winning chef, Justine Kelly, who was the former head chef of a James Beard award–winning restaurant, The Slanted Door, and showcase recipes, ingredients and flavors from around the world. You may be eating Okinawa flaked tuna and egg stir-fry with arugula-mango salad one night and Tex-Mex chicken fajitas with sweet-pepper tomato salsa the next. But the meals are neither gimmicky nor overly complex and indeed the recipes are simple to follow and the dishes are easy to prepare.
All recipes - whether paleo, gluten-free or vegetarian - are nutritionist-approved.
It prides itself on 3 core values: clean eating, flavorful meals, and sustainability. What this means in practice is that 99% of the produce is organic, meats are antibiotic and hormone free, and the seafood follows the Monterey Bay Aquarium sustainability standards. Additionally, all of the packaging is fully recyclable.
The company also offers meals and menu ideas that are suitable for people with different dietary restrictions and allergies, so there's really something for everyone. You have the ability to choose a plan, change it at any time, or completely cancel a subscription at any point.
Sunbasket ships all meals in insulated and fully recyclable boxes - including the insulation, ice packs, and containers - so you don't need to worry about environmental damage. The company also gives back to communities in need through local food banks and various employee programs.
How It Works
Using Sunbasket is simple. First, select the plan of your choice — classic or family — depending on your needs. Choose a plan that you're happy with and let Sunbasket deliver the basket weekly without getting involved in the process, or build your own basket every week. After selecting your recipes for the following week, or letting Sunbasket do it for you, your work is pretty much done.
The kit will be delivered to your door the next week. In your meal kit you'll find the recipe as well as the exact amount of every ingredient needed for the dish. This includes meat, poultry and/or seafood, fruits, vegetables, and spices.
Once you've received your kit, you'll need to unpack and store the ingredients. When you're ready to prepare a meal, just take out the ingredients, which are listed on the recipe card, and follow the instructions. Note that you will need to provide a few things yourself, such as salt and pepper, oil, basic utensils and pots and pans for cooking.

Meal Options
Choose between the classic plan and family plan. The classic plan gives you 3 menus per week for 2-4 people, while the family plan gives you 2, 3, or 4 menus per week for a family of 4. While each plan offers paleo, gluten-free, and vegetarian options, it's important to note that the recipes in the family plan may be more kid-friendly.
Sunbasket offers specialty meal plans created to suit a variety of different lifestyles. Meal plans include:
Paleo
Chef's choice
Oven-ready
Carb-conscious
Lean & clean
Gluten-free
Vegetarian
Mediterranean
Pescatarian
Diabetes-friendly

From Vietnamese Chicken Salad Bowls to Spaghetti with Chicken and Collard Greens, Sunbasket offers a wide variety of recipes for all taste preferences and dietary needs. The recipes, which can be previewed online, are flavorful and creative, utilizing interesting ingredients and delicious flavor combinations.
Paleo options include Mu Shu Pork and Salmon Burgers. Gluten-free options include Tzatziki-Topped Turkey and Shrimp Risotto with Lemon. The vegetarian meals include Curried Red Lentil Soup and Quinoa White Bean Burgers.
There are also recipes listed under the category of "lean & clean," such as Black Lentil Eggplant Bowls and Cooked Trout. The chef's choice usually suggests international recipes that take advantage of seasonal foods, so as to use only the best and freshest ingredients.
How Much Does Sunbasket Cost?
*Last updated: December 2020
The classic menu includes meals for 2 people per week and gives you the choice of 2, 3, or 4 recipes per week, depending on your selection. It is more suited for singles or couples. Available meal plans include chef's choice, paleo, lean & clean, gluten-free, and vegetarian.
There is a $7.99 shipping fee per order for either menu, though the first week includes free delivery.
Sunbasket View Plan
Help & Support
Sunbasket has a few available channels that offer customer support and assistance. The first option is its in-depth blog section, titled "The Sun Times," where you can find information such as how to customize your recipe selection, update your profile information and choose a meal plan. You can also use the blog to learn more about cooking in order to make the most of your Sunbasket subscription.
If you need additional support, you can visit the online help center which features an FAQ section. You can contact customer support by filling out an online form or calling the support number — 855-204-7597. The support center is open Monday-Friday from 5am-9am, and Saturdays and Sundays from 11am-7pm (PT).
Sunbasket - It's What's for Dinner
Sunbasket offers meal plans for singles, couples, roommates, or families who are looking for ways to save time by avoiding long grocery store lines, choosing dinner recipes, and sourcing the necessary ingredients. Though many of its chef-developed recipes are high-end, it also has many meals that appeal to kids. There's a higher price tag for this premium service but if you're looking for interesting, easy to make meals and clean, organic ingredients, Sunbasket won't let you down.
How Sunbasket Compares to Other Meal Delivery Services
$7.99 or $9.95 per serving
Vegetarian, Vegan, quick and easy, lean and clean

Vegetarian, gluten-free, low carb, diabetic

Vegetarian, soy-free, dairy-free, calorie-conscious

Vegetarian, gluten-free, dairy-free, nut-free

Choose from 6-18 recipes per week
Choose from 4-8 recipes per week
Choose from 12 dinner and 3 lunches per week
Choose from 5-8 recipes per week
Sunbasket vs Blue Apron
Blue Apron charges around the same price per serving as Sunbasket, so a savvy shopper will have to look at other factors when comparing the two. If you're looking for variety, Sunbasket easily comes out on top: while Sunbasket customers can choose from up to 16 recipes per week, Blue Apron's menu tops out at around 8. Sunbasket also offers more specialty diets than Blue Apron, notably with a more diverse vegetarian option that makes it a clear winner for those who avoid meat.
Sunbasket vs Home Chef
If you're looking for a more affordable option. Home Chef just barely ekes out the win, with meals starting at $7.99 and topping off at $9.95. Sunbasket's meals start at roughly the same price but can go as high as $12.99 per serving. However, Sunbasket offers more variety, with up to 18 meals to choose from per week compared to 15 from Home Chef. Both offer a nice variety of specialty diets such as vegetarian and dairy-free meals, though Sunbasket's meals tend to be a little more sophisticated in flavor, combining recipes and culinary styles from around the globe.
Sunbasket vs. HelloFresh
Sunbasket and HelloFresh have both made a splash in the industry in recent years by combining top-shelf produce and proteins with artfully-crafted recipes. The per serving price difference isn't that significant, but with shipping included, HelloFresh becomes a good bit more affordable than Sunbasket. Sunbasket easily takes the lead with meal variety, offering a weekly menu of up to 18 meals compared to HelloFresh's 8 meals.