Now you too can easily live a healthy vegan lifestyle with vegan meal delivery services. Plant-based meal kits provide are a convenient way to get into vegan eating patterns. These vegan meal kits are nutritionally-balanced, well-researched, and ready to eat.
Breaking Down Our Top 10 Choices: Which Is Best For You?
Not sure which vegan meal delivery kit to go with? Here's a quick glance at what each top 10 vegan meal service is really best for:
HelloFresh: Best for delicious plant-based proteins.
Sunbasket: Best for diverse and unique vegan dishes.
Green Chef: Best for certified organic vegan meals.
Home Chef: Best for a decent selection of customizable meals.
Factor_: Best for restaurant quality vegan options.
Purple Carrot: Best for fully vegan meal kits.
EveryPlate: Best for flexitarian eaters.
Fresh and Easy: Best for 15-minute meal kits.
Eat Clean To Go: Best for highly nutritional vegan meals.
Vegin' Out: Best for a full selection of vegan meals.
A Closer Look at Our Top 10 Vegan Meal Delivery Services
1. HelloFresh Vegan Meal Plan
Plant-based proteins with whole grains and fresh vegetables.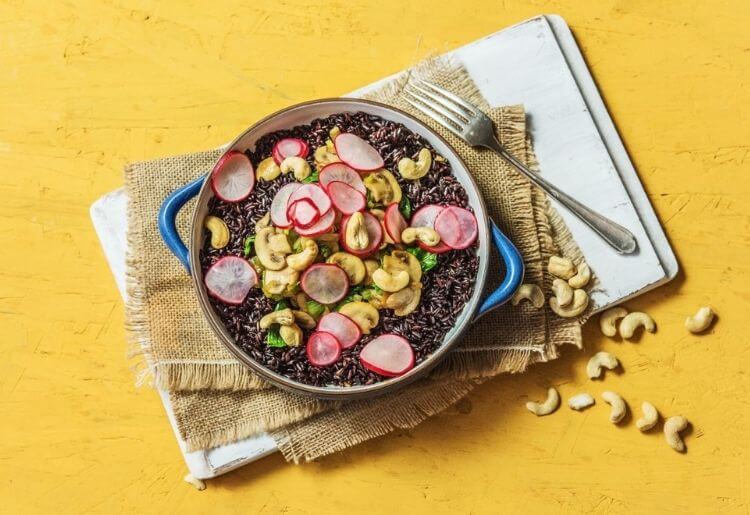 HelloFresh's veggie meal plan offers a healthy whole foods way to eat a plant-based diet for the whole family, including low calorie veggie-friendly options. For vegetarians, it can't get easier than simply clicking the 1-button veggie option. Even though there aren't fully vegan recips to choose from, you can make your meal vegan by swapping out ingredients or leaving non-vegan ingredients out of the cooking process.
If environmental sustainability is a reason you're eating less animal products, then HelloFresh is right up your alley. They use recyclable packaging and support efforts for a cleaner transportation system, reduced food waste, and even reduced food insecurity in some communities — a great company to support!
Price: From $7.99, per serving
Shipping: Free
Pros:
Veggie meals that can be customized for vegans
Environmentally sustainable ingredients and packaging
Cons:
Does not accommodate allergies
Read our HelloFresh review here.

HelloFresh View Plans
2. Sunbasket Vegan Meal Plan
Delectable and diverse meal plans perfect for vegans.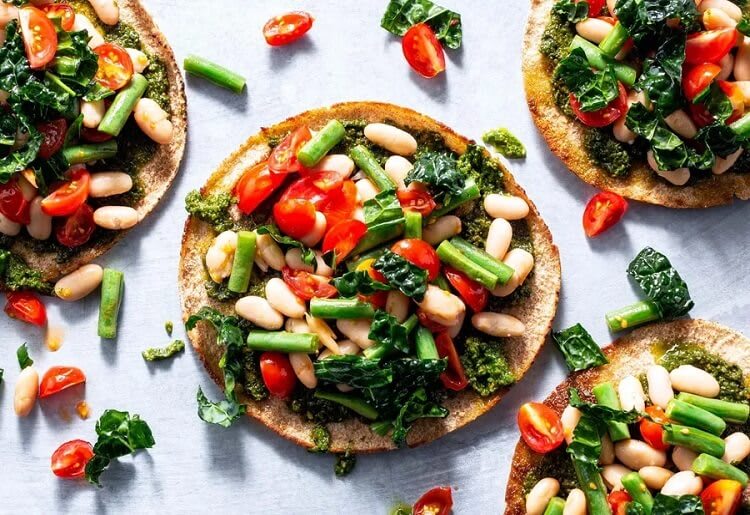 Sunbasket gets it right when it comes to a vegan meal kit delivery service. Great flavor, healthy colorful meals, and a huge selection to choose from make this meal delivery service a go-to among vegans, with many of the meals prepared in only 20 minutes.
Scrumptious, colorful, and balanced meals show off flavors from around the world. Fresh takes on home-style classics will make vegans feel right at home with this plan. Plus, Sunbasket gives back with a values-driven business model based on quality, sustainability, and community. Factor in the completely recyclable packaging and there's nothing to not like about Sunbasket's vegan option!
Price: From $9.99, per serving
Shipping: $5.99 - $7.99
Pros:
Dozens of completely vegan dishes to choose from
Mainy recipes ready in under 20 minutes
Cons:
No single-serving meal options
Read our Sunbasket review here.

Sunbasket View Plans
3. Green Chef Vegan Meal Plan
A perfect balance between cost, quality and ethics.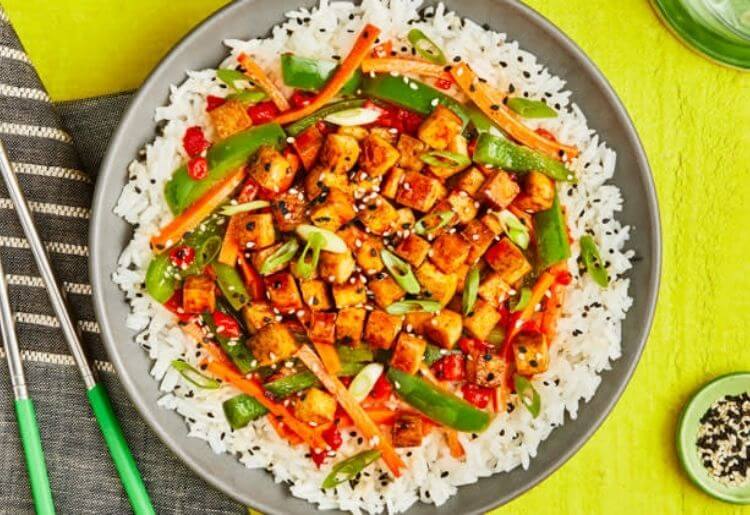 Green Chef delivers vegan meals with a focus on sustainability. All of their produce is organic and their packaging is entirely recyclable. As the first certified organic meal delivery service, you know that Green Chef's very foundation is based on moving our food systems toward a healthier, more sustainable future.
The vegan meal kits make up about half of their "plant-powered" menu, but since Green Chef only covers dinner, that should leave you with multiple options to choose from throughout the week. Many of the vegetarian options can be made vegan by simply leaving the cheese or cream out.
Price: From $11.99, per serving
Shipping: $7.99 per box (free shipping on first order)
Pros:
Whole foods and minimally processed
No imitation meats - only plant-based alternatives
Cons:
Only offers dinner options
Read our Green Chef review here.

Green Chef View Plans
4. Home Chef Vegan Meal Plan
Meal plans that can be customized for vegans.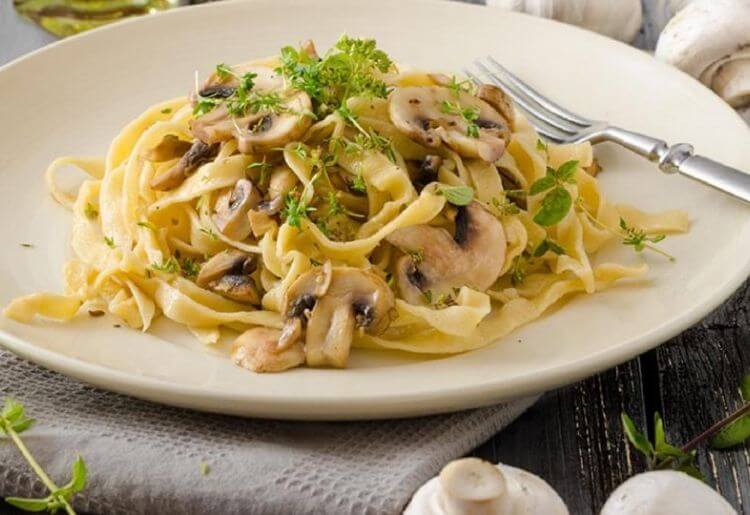 Vegan meal plan options at Home Chef are limited, but there are a few vegetarian meal plan recipe items that can be customized for vegans. In some cases, a meal that contains meat can be customized to a vegan meat alternative - or you can throw away cheese and cream-based sauces that come with regular Home Chef meals.
All-in-all, Home Chef offers 2-3 vegetarian options every week as part of their rotating menu, which can always be adjusted in your Home Chef "Taste Profile". However, Home Chef doesn't guarantee weekly vegan options.
Price: From $8.99, per serving
Shipping: $7.99 - $13.99
Pros:
Some vegetarian options can be modified for vegans
A range of preparation methods available
Cons:
Most customizable vegetarian options contain dairy
Read our Home Chef review here.

Home Chef View Plans
5. Factor_ Vegan Meal Plan
Delicious vegan options every week.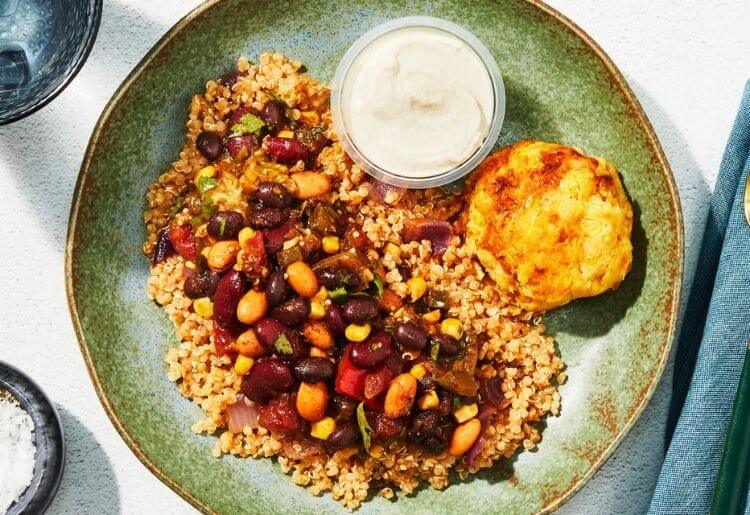 Factor_ focuses on providing healthy and delicious fresh meals you can microwave in a matter of minutes. Although they only offer a few vegan options per week, if you're just looking for some inspiration to spice up the weekday, then Factor_ may be a plan to consider. In one week, for example, the only vegan options were lentils and rice, mushroom marsala, and sweet and sour cauliflower. Each recipe is a colorful, balanced, flavorful combination to fuel your health goals. But with only one to four meal options to choose from, this is not a meal plan to replace your regular routine.
As long as Factor_ continues to provide new weekly vegan options, then this vegan meal plan would be a great choice if you just wanted a little bit of help each week.
Price: From $11.00, per serving
Shipping: $9.99 per delivery (once weekly)
Pros:
Delicious looking and tasting vegan meals
Preportioned ready-to-heat meals
Cons:
Doesn't offer family-sized meals.

Factor View Plans
6. Purple Carrot Vegan Meal Plan
Fast, easy and tasty vegan meal kits.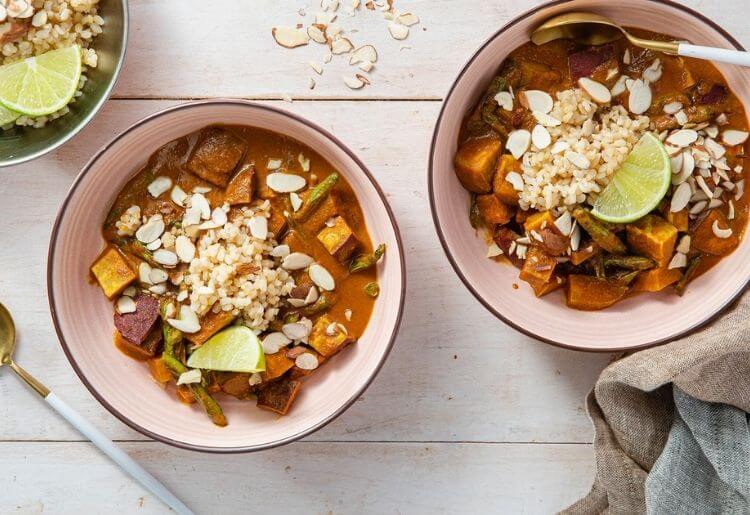 Purple Carrot is the unrivaled champion of the industry. Rated best vegan meal kits across the board, Purple Carrot sends you all the ingredients and recipe cards you need to create healthy, delicious, and vegan meal options. The brand is an entirely planted-based meal delivery service, making it a great choice if you don't want to sift through non-vegan-friendly meal options. See something you like? Order it guilt-free, knowing everything on the menu is good and good for you.
Price: From $9.99, per serving
Shipping: Free
Pros:
Easy-to-follow recipe cards
Gluten-free, quick & easy, high-protein & other plans
Cons:
Meals don't come ready-made
Read our Purple Carrot review here.

Purple Carrot View Plans
7. EveryPlate Vegan Meal Plan
A few vegan options, but tasty enough to try!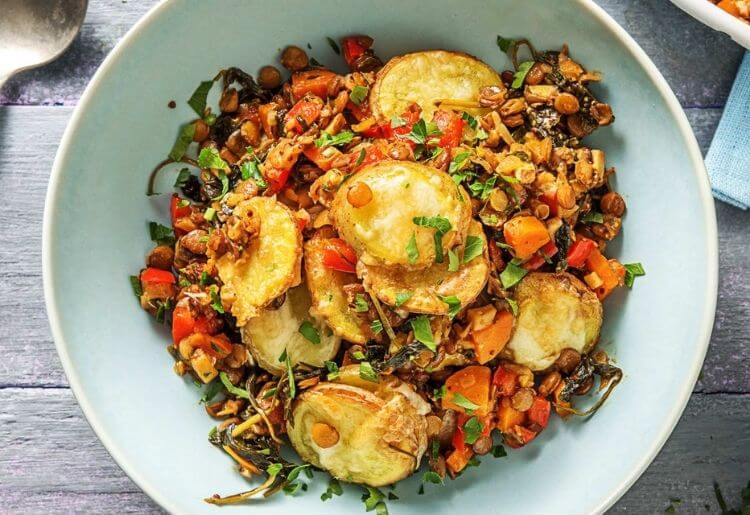 EveryPlate has no vegan meal plan, but does provide a few vegetarian options. These can be modified to suit vegan needs by tossing the cheese or other dairy-based ingredients — not ideal. EveryPlate gets it right though when it comes to encouraging a whole foods plant-forward diet. For a flexitarian, EveryPlate may be just right.
Even so, plant-forward may be moving in the right direction, but it misses the mark for people who have already made the shift to a vegan diet. Because you would have to pick the cheese out of the five or six weekly vegetarian dinners to make them vegan.
Price: From $4.99, per serving
Shipping: $9.99 per week
Pros:
Plant-based meal plans may be ideal for flexible vegans
Whole food ingredients mean less processed foods
Cons:
No exclusively vegan line of meals
Read our EveryPlate review here.

EveryPlate View Plans
8. Fresh and Easy Vegan Meal Plan
Simple, tasty 15-minute meal kits.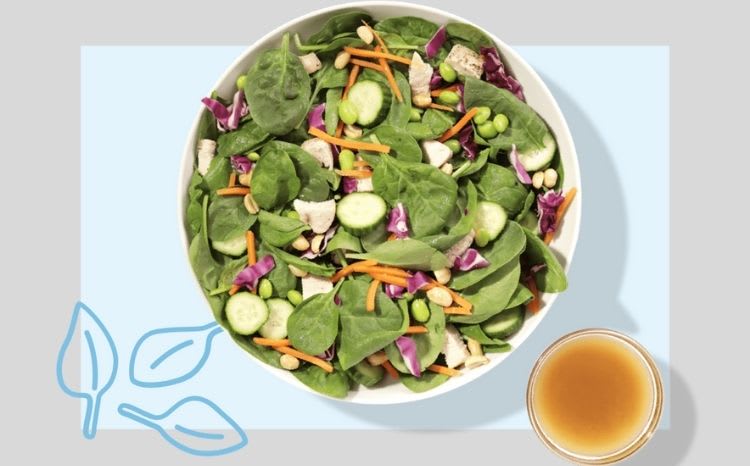 Fresh and Easy, from Home Chef, offers a vegetarian plan but no vegan options. Some the 15-minute meal kit recipes can be modified to suit a vegan diet, but the pre-made oven-ready dinners cannot be made vegan. To try to be vegan on a Fresh and Easy meal plan you would need to throw away the cheese and cream-based sauces that come with every meal. There are no vegan-friendly baked goods.
In some other cases, an otherwise-vegan meal that contains meat can be changed to a vegan meat alternative. So explore the "customize it" feature before giving in on making this meal plan vegan.
Price: From $8.99, per serving
Shipping: $7.99 - $13.99
Pros:
Some vegetarian options can be adjusted for vegans
Entire meal plans that focus on convenience
Cons:
Most customizable vegetarian options still contain dairy
Read our Fresh and Easy review here.

Fresh and Easy View Plans
9. Eat Clean To Go Vegan Meal Plan
Vegan meals made from fresh ingredients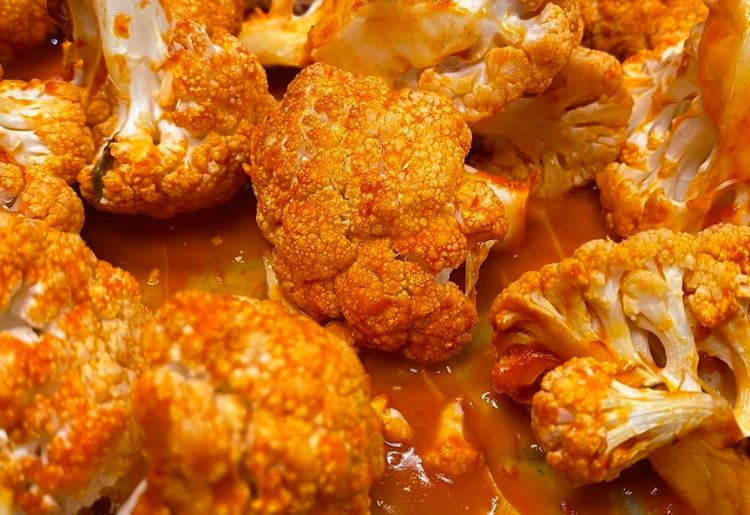 Price: From $4.30 per meal
Shipping: Depends on location
Eat Clean To Go's vegan meal plan provides a wealth of delectable options for people who choose to follow a vegan lifestyle. All the meals in this plan are made using all natural, fresh ingredients that are suitable for vegans and packed with proteins, carbohydrates, fats and vitamins necessary for proper nutrition. Their unique recipes are specifically designed for those looking for a convenient way to get plant-based proteins without sacrificing on taste or quality.
Pros:
Diverse recipes and meals
High nutritional value
Cons:
Limited vegan desserts
Short window for ordering meals
Read our Eat Clean To Go review

Eat Clean To Go View Plans
10. Vegin' Out Vegan Meal Plan
Low-carb, gluten-free, healthful vegan meals.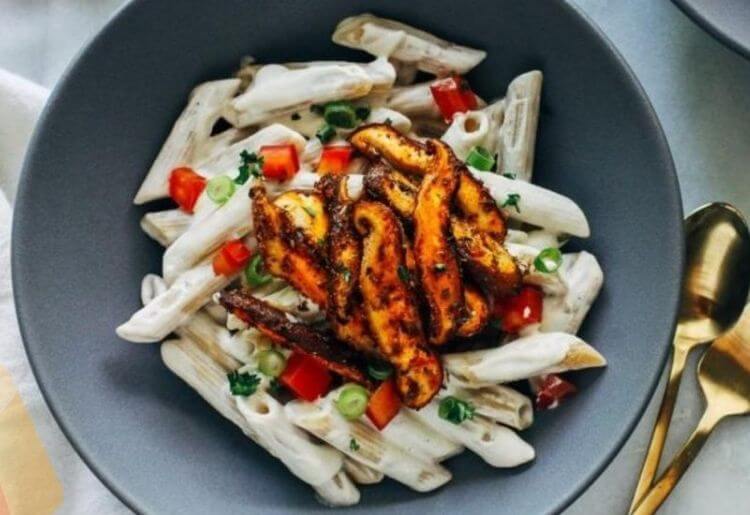 Aside from the winning brand name, Vegin' Out has a lot going for it. This plant-based delivery service offers meals that are gluten and soy-free, low in sodium, sugar, and carbs, and oil-free too for the cleanest eats in town. Choose your meals out of an 8-week menu rotation, and enjoy hearty helpings of soups, pasta, stews, grain bowls, veggie side dishes, and more. And in case you're hangry between meals, Vegin' Out even has cookies!
Price: From $6.00, per serving
Shipping: Free, depending on location
Pros:
Plenty of vegan meal options
Non-GMO, no gluten and no preservatives
Cons:
Read more about Vegin' Out here.
Reviewing the Top Vegan Meal Delivery Services: Our Methodology
Top10.com vegan meal delivery services reviews are based on objective facts. Our reviews are based on research via the meal delivery site, trusted 3rd party sites, customer reviews, and use of the product through free trials, or through paid use in some cases.
It is not always possible to use the product through its entire lifecycle. However, reviewers will try the signup process, make customer service queries to check response times and perform any other possible function within the review period. For the rest of the information, we rely on what the brand says about its own product offering, customer reviews, and complaints, ratings from independent agencies like the BBB, and trusted journalistic publications.
Some of the key features we compared when looking at the vegan meal delivery services on our list were:
Price
Shipping
Delivery areas
Special offers
What's in the box
What You Need to Know Before Choosing a Vegan Meal Delivery Service
Probably the most important thing you need to know before choosing one vegan meal delivery service over another is how devoted to veganism they (and you) are.
As a lifestyle or dietary choice, you need to figure out if a meal delivery company claiming to offer only vegan meals, is true to their word - or if if they are a regular meal delivery meal service that offers some vegan meals or plans. The latter one isn't necessarily bad. But it means you'll be sifting through menus or be more limited in your vegan meal options. On the other hand, a non-vegan meal delivery service might offer other perks that you won't get from even the best plant-based delivery services. So you need to weigh the benefits of each service to determine which is the best fit for you.
Once you've verified the level of veganism the company has, also check out pricing per meal and delivery terms. Make sure the service delivers to your area and that the pricing is affordable.
Tips on Vegan Meal Delivery Services
Plant-based meal delivery services are somewhat of a godsend when it comes to the newly-initiated vegan and a convenient option for those who've been doing it on their own for years. Instead of having to deal with menu planning, hunting down recipes, and shopping for the ingredients, these vegan meal option angels deliver the food right to your door. The best vegan meal kits are super easy to follow, so your meals are ready in minutes.
Think about additional dietary requirements
When someone "turns vegan," often it is because they're unhappy with what other foods are doing to their digestive system. They feel heavy, bloated, or lethargic after meals. Others are interested in the inherent health factors a vegan diet contributes.
On the fencers, fear not
If you're on the fence about vegan meal deliveries, you can try a mainstream service like Sun Basket, Fresh and Lean, or Green Chef. These offer several vegan meal options, and you can mix and match other types of diets as well. This way, you don't have to commit fully to the lifestyle, and you can accommodate other people's eating preferences if you're ordering for non-vegans together.
A lot of people worry about getting enough protein from their vegan diets. But according to nutritionists, this is an unnecessary fear. Plants pack plenty of protein, vitamins, and minerals in them. You just need to make sure you get the right amount so your meals contain all the nutrients your body needs. A good combo of beans, nuts, seeds, pulses, lentils, and chickpeas will deliver all the protein power of a standard animal-protein meal, and sometimes more.
How Much Do Vegan Meal Delivery Services Cost?
Vegan meal delivery services have another benefit: often they're more affordable than their meaty counterparts.
In general you can get vegan low-carb meals for as low as a few dollars per serving. The cheapest vegan meal delivery services run to around $5 and the pricier ones can go up to $15. How much you pay depends on the frequency and number of meals you want to order. Often you'll get a discount on recurring orders and/or bulk ordering.
The other cost factor to consider is the shipping fee. High shipping fees need to be factored into your equation when making a price comparison. Meanwhile, some of the best plant-based meal delivery services will throw delivery in for free.
Plant-Based Meal Delivery Services: A Healthier Life to Live
Veganism is not just a trendy move; it's a better way of living. Plant-based meals deliver a powerful punch of vitamins and minerals, while improving your blood pressure, and can even be high in protein. Aside from helping yourself, vegan eating is better for animals, better for the planet, and better for those around you. So whatever your reasoning, check out some of the best vegan meal kits services now, and start living your best life today.