Living a vegan or plant-based lifestyle often requires planning ahead. Figuring out how to get fresh produce you trust in order to make nutritious, satisfying meals can at times be something of a hassle - not to mention the fact that cooking doesn't come naturally to everyone. The struggle is real and if you have any dietary restrictions, things can get even more complicated. For vegans, it can often be hard to find enough places to order from or to think of new recipes, especially if you're cooking for a full house and the natives are getting restless.
With home meal kit delivery services, vegans can enjoy what so many other consumers have already discovered - the convenience of having plant-based ingredients and meals that you believe in shipped directly to your front door. You can keep things fresh and healthy with inspired vegan recipes, and it's all only a few clicks away.
The Best Vegan Meal Delivery Services
Meal kit delivery programs offer vegans a dynamic way to add some new, plant-based recipes to your arsenal, make sure you're getting enough protein and nutrients, and keep things fun and fresh around the house.
We took a deep dive and reviewed the top meal delivery companies that offer healthy and delicious vegan friendly options.
Without further delay, let's take a look at the 6 best meal kit companies for vegans.
First things first though, let's look at the companies who go the furthest.
1. Purple Carrot
Pros
Free delivery

Gluten-free options

Pick from Chef's Choice, Quick and Easy, High Protein, or TB12 performance (gluten-free) meal plans
Cons
No family plan

$12 per meal is fairly expensive
Purple Carrot was a trailblazer in the world of vegan meal kits, and has such a wealth of high-quality vegan options that you won't need to settle for the veggie options offered by the other meal kit companies.
With Purple Carrot you can choose from 3 specialty meal plans—Chef's Choice, Quick and Easy, High Protein, and TB12 performance (gluten-free)—or you can have Purple Carrot's in-house chefs select your weekly meals for you. With the Quick and Easy plan you get recipes that only take about 30 minutes or less to prepare, and with the protein plan you get meals that come with at least 20 grams of protein. With the Chef's Plan, you get the type of gourmet meals that can make your vegan meals more interesting than ever before.
The prices are fairly high—about $12 per plate, or $13 per plate for the TB12 Performance Meal's plan. The company doesn't offer any family meal plans, which can be an issue if you're trying to order for a full household. Also, you don't get to select the exact delivery day or time, though the company says that the deliveries do keep for 72 hours if you're not home right away to pick them up.
Also, with Purple Carrot you can add fun extras like overnight oats or chopped salads, which you can have for a snack or a quick breakfast or lunch.
Favorite Dish:
Sticky Apricot Seitan
Prep time: 35-50 minutes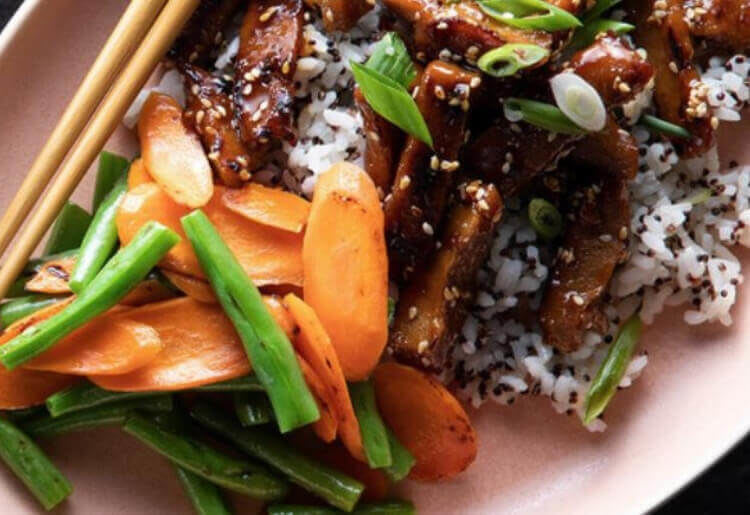 Read the full Purple Carrot review

Purple Carrot Order Now
2. MamaSezz
Pros
No gluten, oil, preservatives, or sugars

A la carte options

Meals come ready to eat
Cons
Price per serving is fairly high

Subscriptions are only for bundles
A big part of being a kid is hearing the advice your parents give you—and then doing the exact opposite. MamaSezz is an all-vegan meal kit company that says "we make it easy to do like your MamaSezz...eat your fruits and veggies!"
The company does this by supplying ready to heat up and eat vegan meals that are hearty, and never have oil, gluten, preservatives or sugar. You can sign up for subscriptions and automatic deliveries on "bundles," which are packages of ready to heat and eat meals, which will come to your house ready to eat.
You can also order a la carte meals, though not by subscription. The company also has a 100% satisfaction guarantee and vows to refund your money within 14 days if you aren't happy with an offering.
Now, the a la carte options are pricey—such as Lazy Lasagna at $16.99, or Hungarian mushroom soup at $16.99. A more affordable option can be the "bundles." These include options like the MamaSezz family bundle for $169, which comes with 36 ready to heat and eat meals.
Favorite Dish:
Tamari Mushroom Stuffed Sweet Potato Recipe
Prep time: 5 minutes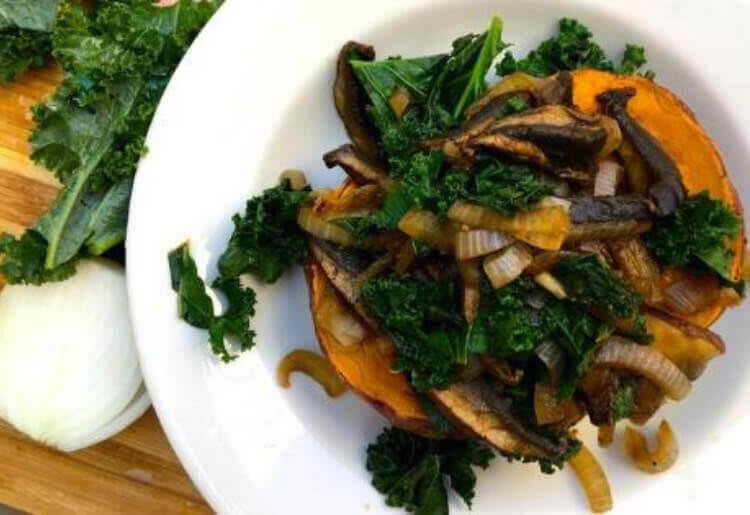 MamaSezz Order Now
3. Sakara
Pros
No gluten, refined sugar, or GMO

Breakfast, lunch, and dinner offered

Meals come ready to eat
Cons
Can be quite expensive—$420 per week for 5-day program

Not available in all 50 states
Sakara boasts of offering "clean eating. No sacrifices," and will deliver ready-to-eat plant-based meals using premium ingredients and recipes inspired by prestige chefs.
How does it work? The company bases their ideology on "9 pillars of nutrition"—no calorie counting, plant protein, eat your water, greens, good fats, eat the rainbow, nutrient density, sulfur-rich veggies, and body intelligence.
The company describes their vegan meal plan as more of a "lifestyle plan" and with Sakara you can sign up for 5 different meal programs, including "Best Body Challenge," "Detox," "Brides," "10-Day Reset," and the "Signature Program."
The prices can be steep though—with the Signature program, if you sign up for the 5-day plan, it costs $420 per week. The 20-day "Brides" plan—which comes with breakfast, lunch, dinner, detox tea, and a choice of functional supplements—for $1,680.
If it's within your budget though, you can really do a lot with Sakara.
Favorite Dish: Harissa Falafel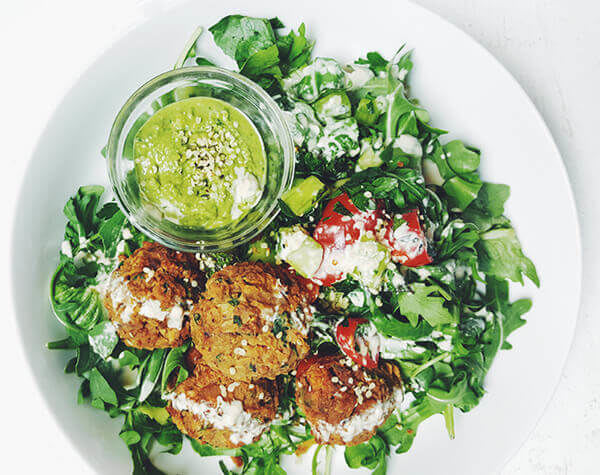 4. Veestro
Pros
100% plant-based meals
Completely vegan
Ready to eat in 5 minutes
Cons
Shipping costs extra
Meals are frozen
Veestro offers vegans the chance to dine well without shopping or preparation. All of its meals are vegan, plant-based, and flash-frozen so that all you need to do is heat them up and enjoy. Veestro focuses on health and clean-eating, but spares no expense when it comes to flavor. The menu is full of hearty comfort foods like pasta bolognese, substitute chick'n shawarma, and red curry with tofu.
Favorite Dish:
Organic chicken shawarma with cauliflower rice
Prep time: 5 minutes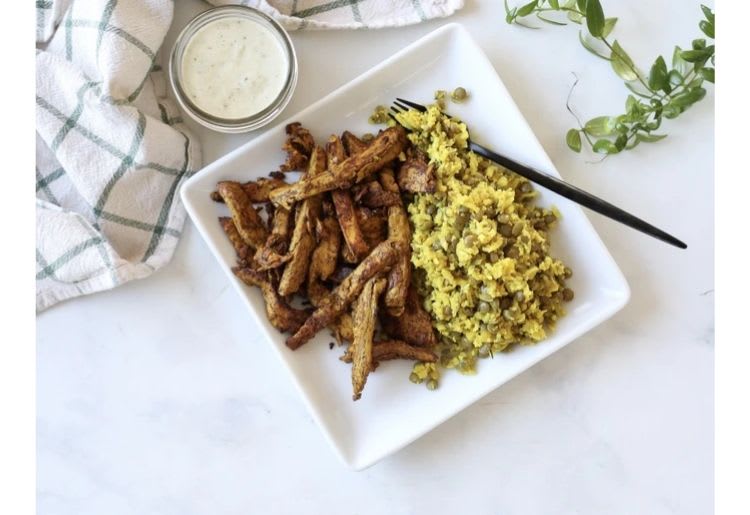 Veestro Order Now
5. Factor 75
Pros
Rooted in nutritional science
Diverse culinary options
Accommodates specialty diets and lifestyles
Cons
Only a portion of the menu is vegan
Meals are frozen
Only a portion of Factor 75's menu is vegan, but the options that are there are enough to make any vegan or vegan-curious customer consider trying it out. The company basis its entire philosophy on nutritional science, and takes care to use fresh and balanced ingredients. Unlike other meal delivery services out there, Factory 75 prides itself on its simplicity and straightforwardness, foregoing fancy sounding dishes for thoughtful, healthy renditions of comfort staples such as stews and rice bowls. All of Factory 75's dishes are shipped prepared and are ready to eat in 5 minutes.
Favorite Dish:
Moroccan vegetable stew
Prep time: 5 minutes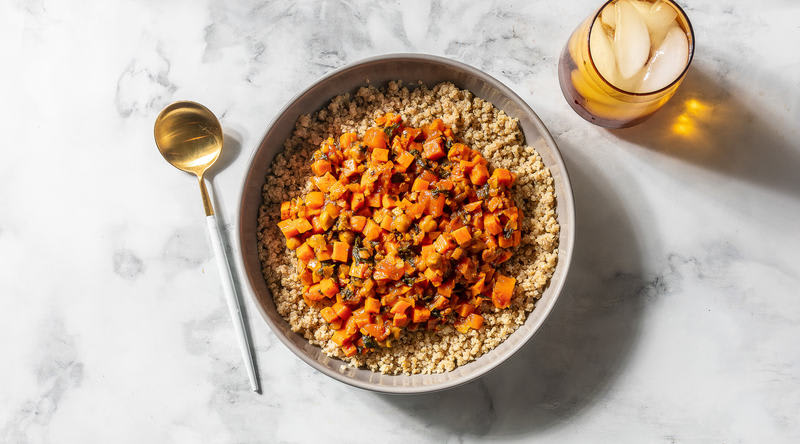 Read the full Factor 75 review
6. Balance
Pros
Huge selection to choose from
Also offers snacks and health supplements
Great for meal planning
Cons
No strict vegan menu
Minimal options for customization
Strict vegans may not find that much in Balance's offerings. The menu doesn't currently offer vegan-specific options, though there are a number of dairy-free meals on the roster, including breakfast tostadas and a roasted tofu and ancient grain salad bowl. If you're a sometimes-vegan or vegan-curious, however, you'll find a huge menu of healthy selections chosen by Balance's nutritionally conscious chefs. Balance offers a number of specialty options including gluten-free, heart-healthy, and diabetes-friendly menus, plus a wide variety of snacks and supplements.
Favorite Dish:
Roasted tofu and ancient grain salad bowl
Prep time: 5 minutes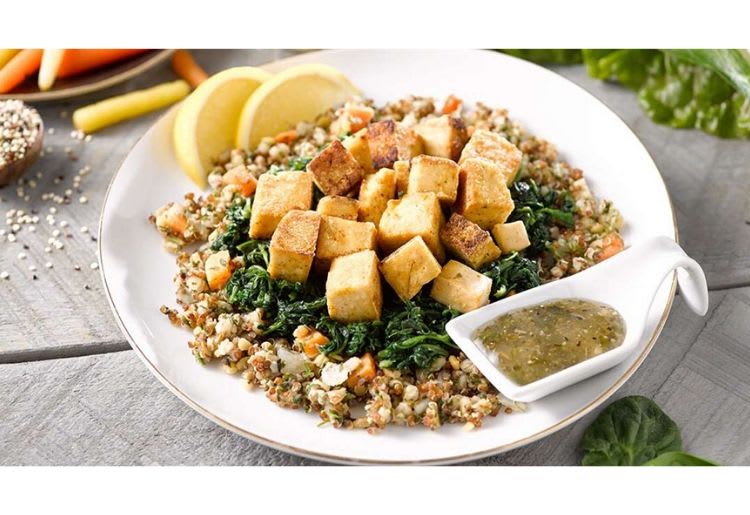 Balance Order Now
Tips For a Healthy Vegan Diet
With a vegan diet you eat vegetables, fruits, grains, nuts, and other plant-based foods. Nothing comes from animals. If you're replacing dairy and meat in your diet, you need to make sure you still get enough calcium, iron, vitamin B12, and vitamin D, to name a few. Always look for the fortified options—like soy milk that has high levels of calcium and B12.
Make sure you are still getting enough protein, be it through nuts, tofu, or elsewhere. And while a vegan diet is usually lower in saturated fats, when you replace items with "healthy fats" like coconut oil, keep in mind you're still consuming fat.
Trying out one of the top vegan meal kit delivery services can help you maintain your healthy diet and get a fresh supply of fruits, vegetables and other vegan options delivered to your door.