A vegan diet can be a healthier and more effective way of losing weight. Eating home-cooked meals you've prepped for the week can help you control your calorie intake and minimize the risk of snacking between meals. Meal delivery services can make this process easier and more convenient by providing delicious, pre-prepared vegan meal kits if you are too busy to prep your meals or come up with a meal plan.
In addition, here are 10 safe ways to lose weight on a vegan diet and the science behind them.
1. Choose High-Quality Vegan Foods
It can be challenging for vegans to get the necessary nutrients for optimum health, but this doesn't have to be the case. High-quality, nutrient-dense vegan foods have adequate amounts of protein, good fat, vitamins, minerals, and fibers to meet your body's nutritional needs.
Some examples of these foods include:
Calcium-fortified plant milk
Unflavored yogurt
Lentils and beans
Whole grains
Sprouted and fermented foods
Meat substitutes such as tempeh and tofu
Nuts and nut butter
Seeds such as hemp, flax, and chia seeds
Nutritional yeast
Fruits and vegetables
Check to make sure that any plant-based meal delivery kits you order contain these high-quality ingredients.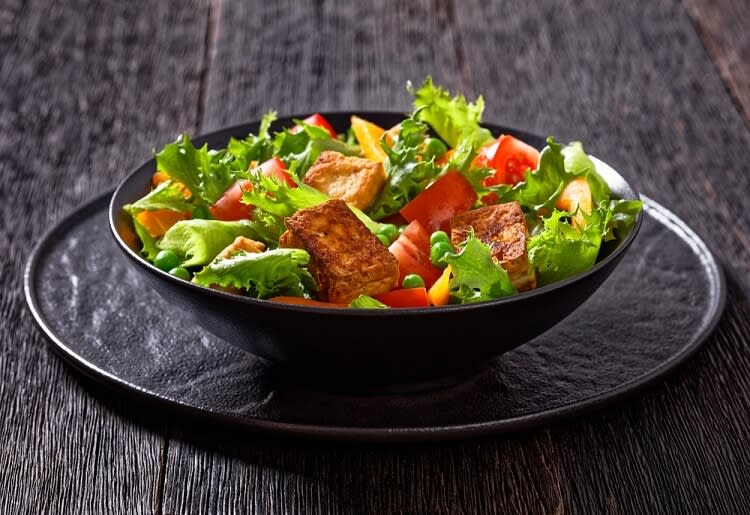 2. Avoid Processed Foods
Often, vegans replace meat with refined carbs such as bread, pasta, bagels, and crackers and processed foods such as chips, cookies, and vegan cheese. However, these are nothing but empty calories.
As refined grains hardly have any nutritional value, switch to healthier grains like quinoa, oats, brown rice, and buckwheat. Pair them with beans, legumes, and vegetables for a balanced diet.
Steer away from fried foods and sugary drinks. Avoid packaged and canned foods that have unwanted additives, even if they're vegan.
3. Pay Attention to Your Protein Consumption
While following a vegan diet, our first challenge is to get sufficient, high-quality protein. Protein promotes weight loss by promoting lean body mass, impacting your overall body composition.
Soy milk and soy products such as edamame, tofu, nato, and bean curd are not only high in protein but provide sufficient monounsaturated and polyunsaturated fatty acids that are crucial for a healthy body.
Other high-protein foods that can help meet your protein requirements include walnuts, nut butter, seeds, beans, and lentils. In addition, you can add good-quality vegan protein powder to your smoothie or try high-protein dips like hummus.
4. Incorporate Plant-Based Healthy Fats
The best way to lose weight for a vegan is to follow a vegan keto diet. With this diet, 70-80% of your calorie requirement comes from fat.
The problem is that most vegans on keto don't consume enough healthy fats because dairy products like butter and ghee aren't a viable option. As a result, we see a lower intake of omega-6 and omega-3, which are essential fatty acids (EFA). This also results in a lower intake of fat-soluble vitamins such as vitamin A and D, which are very important for your health.
Therefore, try to consume many healthy fats that provide you with the required vitamins and minerals and put you into a fat-burning state. Eat a good amount of nuts, seeds, coconut and olive oil, and avocados. Nut butter is also a great food for increasing your fat intake in a healthy way.
5. Meet Your Vitamin and Mineral Requirements
A vegan diet lacks vitamin B12, iron, and zinc. Due to the exclusion of quite a few food groups, you can very well end up with a nutrient deficiency.
Research shows that vegans consume 600 calories less than others. Of course, calorie deficiency is great for weight loss, but a nutritional deficiency can be unsafe. Therefore, choose foods rich in nutrients, especially iron and zinc. These foods include seeds, nuts, leafy greens, lentils, beans, and fortified cereals.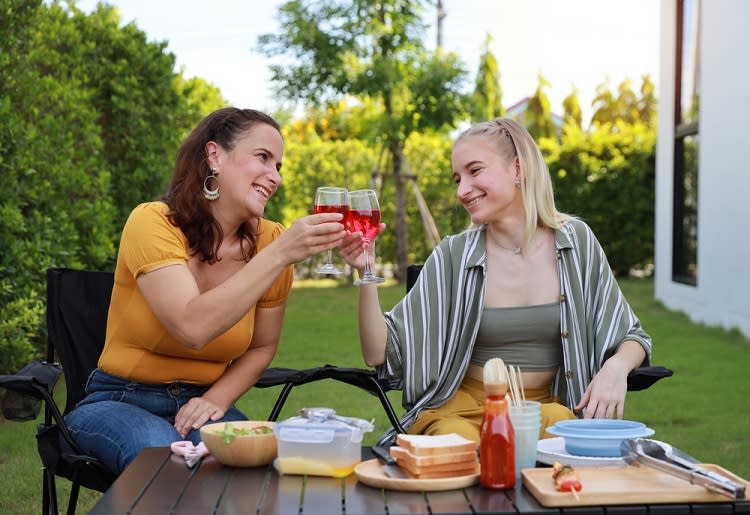 6. Drink Sufficient Water
Studies have shown that vegans consume more fiber than non-vegans (1). For fiber to digest properly, you need enough water. It will help digest complex carbohydrates and support healthy and safe weight loss.
Water also helps boost metabolism, suppress appetite, and optimize overall health. Make sure to have 6-8 glasses of water every day.
7. Monitor Your Portion Size
Most people assume that you can lose weight the moment you go vegan. However, this is not always true. Avoid eating unhealthy processed foods in unlimited quantities. They are calorie-dense foods with little nutritional value.
For example, overindulgence in nut butter won't result in weight loss. Therefore, plan your meals. Your portion size should meet your nutritional needs and keep you in a calorie deficit.
Meal kits from meal delivery services like Factor help you stick to a healthy vegan diet and control your serving sizes.
8. Check Food Labels
Just because something is vegan doesn't mean it is good for you. Always make sure to check the ingredient list. Avoid added sugars, too many additives, and trans fats. Sugar is sometimes hidden and put under a different name. Maple syrup, molasses, and jaggery are some sweetening agents that should also be avoided to lose weight.
The same goes for artificial sugars. The sugar-free versions often contain sugar alcohols that increase insulin resistance. This can delay or stop your weight loss journey and add more health issues.
9. Intermittent Fasting for Vegans
All aspects of fat metabolism are greatly enhanced in the absence of insulin, which plays a crucial role in helping your body switch between carbohydrate and lipid metabolism. When glucose concentration is low, insulin secretion is suppressed, and fat is used almost exclusively for energy everywhere except the brain. This is what triggers healthy and sustainable weight loss (2).
For vegans and non-vegans alike, intermittent fasting can help with weight loss. This is a diet pattern where you voluntarily fast for a certain time and eat your food within a restricted time frame. This is your eating window.
Eating fewer meals and keeping your insulin low can work very well. When you reduce your sugar intake, you put your body into ketosis and dramatically increase the chances of weight loss.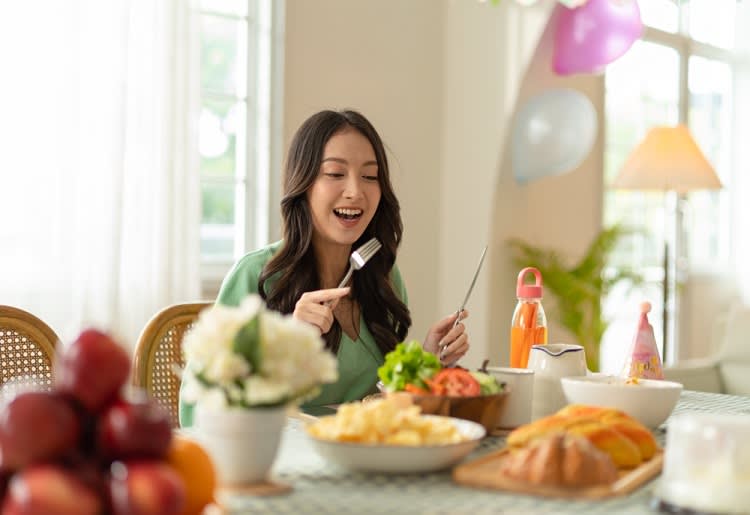 10. Plan Your Meals
A meal plan for a week or 3-4 days of the week is beneficial for weight loss. That way, you don't stray from your diet and eat something you regret later. In addition, you may choose to keep a food journal that serves as a daily account of your food intake.
Make sure to stick to high fiber, whole foods. Stop eating out as much as possible and avoid yo-yo dieting. Meal delivery services like Home Chef allow you to choose recipes and plan your meals ahead of time so that you don't have to think twice when it's meal time.
Take Away
You can lose weight on a vegan diet if you abide by these simple rules. The right amount of nutritious food at the right time is an excellent mantra for weight loss success.
Make sure to use all the available resources. Vegan meal delivery services save you the time and effort required to get groceries and cook meals. Instead, you get to enjoy restaurant-quality vegan meals in the comfort of your home.
References