Eat Clean To Go Visit site
Overview
Best For
Paleo and keto meals

Busy professionals

One-person meals
Eat Clean To Go Meal Plans
Each week there is a new menu to choose from. All you have to do is select one of the four diet plans offered. You have the choice to order four, six, 10, or 12 meals a week.
Due to each meal being individually packaged, we recommend choosing your meal quantity based on your household size and how many meals you wish to eat each day. A variety of main meals are available in the form of breakfast, lunch, and dinner, but be aware there are no snacks or smoothie options.
Eat Clean To Go dietary options and programs
Eat Clean To Go offers four diet plans from which to select your weekly meals. They are categorized into the following diet menus: traditional, plant-based, paleo, and keto.
Traditional
If you adhere to a traditional American diet and do not have specific dietary restrictions, you will most likely select meals from the traditional menu. They are balanced meals that include animal proteins, grains and produce.
Plant-based
These meals are for people who do not consume animal products. Most meals on the menu feature tofu, Beyond Meat, or other types of meat substitutes.
Paleo
This menu consists of meals that contain little to no grains such as bread, rice, or pasta. You can expect a high level of protein and plenty of fruits and vegetables in the meals on this menu.
Keto
There's a slight bit of overlap in the types of meals on the paleo and keto menus. Those familiar with the keto diet know it's very similar to the paleo diet, except that grains, fruits, and vegetables are also restricted.
Our favorite Eat Clean To Go meals
Some of our favorite meals from the traditional plan included the chocolate chip banana muffins with scrambled eggs and turkey sausage, the BBQ-crusted chicken breast with mac and cheese, and the ground turkey Italian bolognese.
Eat Clean To Go offers some delicious vegan meal options. From the plant-based menu, we loved the hazelnut pancakes with fresh fruit, the sweet chili tofu with brown rice, and the fettuccini in portobello sauce with broccolini.
The paleo plan has many diverse and delicious meals to meet your dietary needs and we particularly enjoyed the Spanish tortilla with farm fresh eggs, the buffalo chicken meatballs with cauliflower mash, and the bunless beef burger with sweet potato wedges.
Our favorite low-carb meals from the keto meal plan were the farm fresh egg scramble with turkey sausage and cheesy cauliflower, the low-carb beef lasagna, and the jumbo shrimp and andouille sausage.
How Eat Clean To Go Works
How to place an order with Eat Clean To Go
Step 1: Enter your email address and zip code.
Step 2: Choose your plan from the following diet options: traditional, plant-based, paleo, or keto. Choose regular or large portions depending on which you prefer.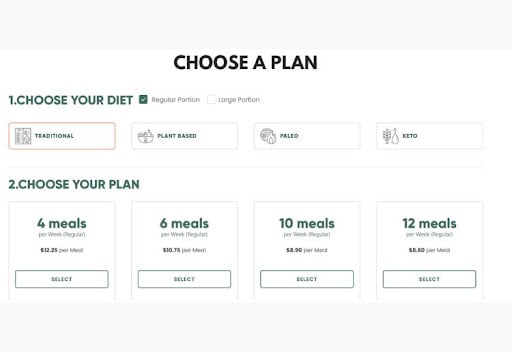 Step 3: Select the start date for the first delivery (usually on Wednesday). This will also be your first billing date (billed weekly).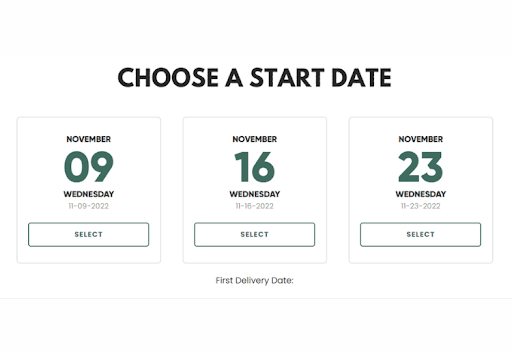 Step 4: Create an account by entering your name, delivery address/instructions, and billing address. Enter your payment details for recurring payments. After payment, you can select your meals.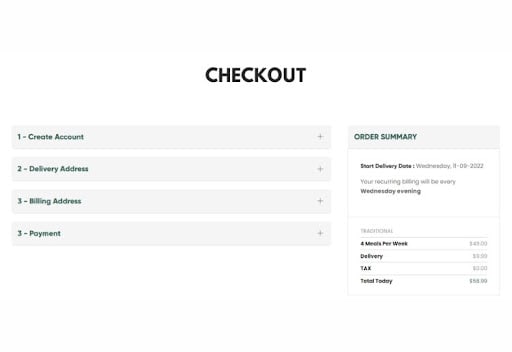 How to choose meals with Eat Clean To Go
To select the best meals to suit your dietary requirements, choose from one of the four diet plans (traditional, plant-based, paleo, or keto). Then choose from the weekly menu, which has over a dozen options, and select any of the meals you'd like to receive. This way, you can completely tailor your week's meals to your needs and know exactly what you're going to get.
Does Eat Clean To Go Come With Cooking Instructions?
What's special about Eat Clean To Go is that there is no prepping or cooking required! The meal is prepared for you and the only thing you have to do is reheat it in the microwave or oven. This means that in as little as three minutes, your dinner is served.
What Makes Eat Clean To Go Stand Out?
Other meal delivery services typically send a box of portioned ingredients with a recipe to follow, which still requires some time investment. However, Eat Clean To Go sets itself apart with meals that are already prepped and cooked for you. All you have to do is warm it up.
Eat Clean To Go Packaging, Shipping, and Delivery
The meals from Eat Clean To Go come packed in an insulated cooler bag with a large ice pack to ensure freshness. However, it is recommended to refrigerate the meals as soon as you can.
All food containers are 100% recyclable and are yours to keep. However, it is necessary for the insulated bags and ice packs to be left outside your door on Sunday or Wednesday evenings before delivery takes place. This enables the driver to collect your empty bags and replace them with new supplies.
Once you've received your bag, simply store the meals in your refrigerator until they are ready to be warmed up and enjoyed!
Eat Clean To Go Customer Service
In order to contact Eat Clean To Go customer service, you must call (800) 305-4758.
The hours of operation are from 9am to 5pm EST, Monday-Friday.
All charges for Eat Clean To Go meals are non-refundable once your payment has been processed.
How to Cancel or Pause Eat Clean To Go
If you wish to cancel or pause your service, email hello@eatcleantogo.com with your name and other relevant information. Then simply let them know that you wish to discontinue recurring payments or place your account on pause.
If you do want to make these changes, you must do so by no later than 3pm on Wednesday. After this deadline, the next payment and delivery are considered confirmed.
Is There an Eat Clean To Go App?
Eat Clean To Go does not offer an app at this time. However, you can easily manage your subscriptions and place orders through their web interface, which is very intuitive and user-friendly.
Eat Clean To Go Pricing
How Much Does Eat Clean To Go Cost?
The price per meal can start as low as $9.60 per meal, depending on how many meals you order per week. Eat Clean To Go offers several packages with its service, so you can customize your order to suit your budget. You can order anywhere from 4-12 meals per week, and the more meals you order, the lower the cost of each meal.
Eat Clean To Go Alternatives
How Does Eat Clean To Go Compare to Other Meal Delivery Services?
Below are comparisons between Eat Clean To Go and the country's most popular meal kit delivery services.
Starting at $5.99 per meal
Starting at $7.49 per meal
Starting at $4.99 per meal
Starting at $7.99 per meal
Traditional, plant-based, paleo, keto
Meat, vegetarian, pescatarian, family-friendly
Meat, vegetarian, family-friendly
Calorie-conscious, carb-conscious


Eat Clean To Go vs HelloFresh
While HelloFresh is tailored for people with families, Eat Clean To Go offers options more suited for individuals, especially adults with an advanced palate.
Eat Clean To Go vs EveryPlate
Again, EveryPlate is a great option for households with multiple people. Given their minimum box size includes meals for two people, it's much more cost-effective to opt for Eat Clean To Go if you're eating solo.

Eat Clean To Go Visit Site
Eat Clean To Go vs Home Chef
Home Chef encourages consumers to put their own meals together by prepping and portioning ingredients for you. However, if you lack the time or desire for this, Eat Clean To Go only requires a microwave or oven.
Bottom Line
Eat Clean To Go is best for single-household busy professionals. It's inexpensive to get started and you only have a weekly commitment rather than a monthly one. The menu changes every week, which makes choosing your weekly meals an enjoyable process.