Plant-based diets can be very beneficial for your health. They are associated with a lower risk of cardiovascular disease, and researchers have also observed that people who consume plant-based diets have a lower BMI (1). And with services like meal delivery that make switching to a plant-based diet a breeze, anyone can reap these benefits.
That being said, switching to a plant-based diet overnight can cause complications like digestive discomfort, low energy, and hunger pangs. These 10 tips will help you get started safely and easily.
1. Get Started
The biggest step in changing your food preference is to get started. Whether it is to improve your health, reduce your carbon footprint, or practice ethical living, it's all up to you.
Understand the changes you have to implement, stock up on the essentials, and start adopting them by switching one or two meals a day from animal-based to plant-based. Learn from your experiences and let this be the beginning of a healthier tomorrow.
2. Start Gradually
Changing your diet doesn't have to be overwhelming. Break down your steps into small achievable goals and start with what you know and enjoy. Understand that change takes time and everybody's journey is different.
Nothing happens overnight. If you push yourself too far, setbacks are bound to happen. Give your body time, and it will all work out well.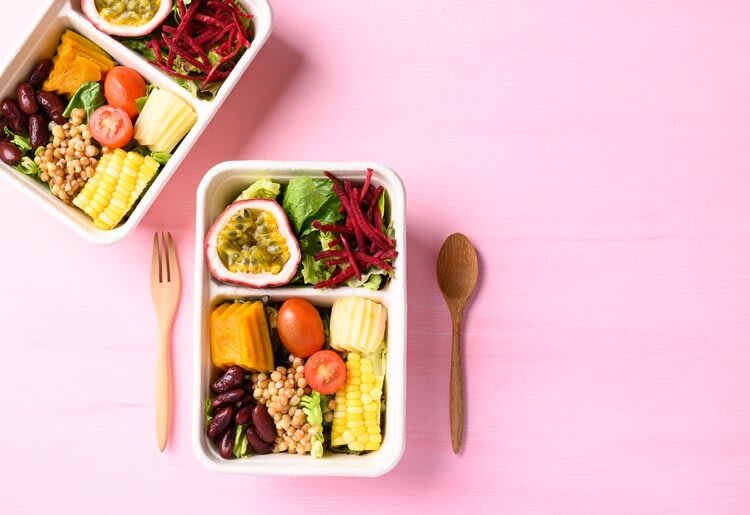 3. Know Your Food
A plant-based diet can lead to a protein deficiency. Add more protein to your diet by incorporating tofu, chickpeas, seeds, and nuts into every meal. If you're low on time, consider checking out some vegan meal delivery options.
Vegan diets contain lots of fruit and vegetables packed with antioxidants and phytonutrients. They can help maintain healthy bacteria in your gut, combat inflammation, and boost immunity. However, your iron, calcium, zinc, selenium, and vitamin B12 levels can take a hit. Have plenty of foods that provide these nutrients to avoid any deficiencies.
4. Go Meatless Once a Week
As mentioned earlier, take it slow. Start with a meatless Monday or a veg Tuesday. Use whole grains, beans, lentils, and vegetables, and cook it in a way you know you will enjoy. This meatless day can also help you add more fiber, manganese, magnesium, copper, and thiamin to your diet.
Green leafy vegetables are a powerhouse of nutrients, and they add color and texture to your meals. Kale, collard greens, bok choy, cabbage, and broccoli are very high in vitamins A, B, C, and K.
For those not used to cooking veggies, preparing a vegan meal can seem like a daunting task, so take the easy route and order premium restaurant-quality vegan meal kits from Home Chef.
5. Don't Be Afraid of Volume
When following a plant-based diet, you need more food to provide the same amount of energy. Don't be afraid to go ahead and enjoy that big bowl of food.
Meal delivery services like Factor_ make sure you get the right serving size per meal.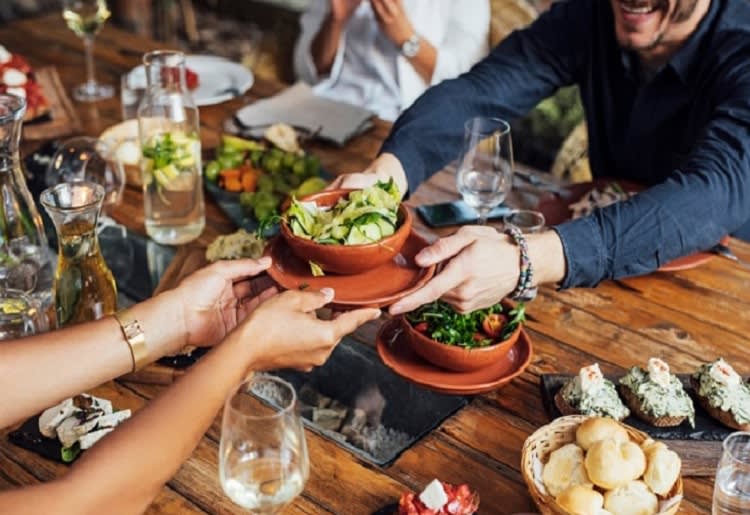 6. Include Supplements
It's quite common for a plant-based diet to result in a nutritional deficiency. Make sure to eat a wide variety of nutrient-rich foods. Go for nutritional yeast that has all nine essential amino acids, making it a complete protein. It is also a good source of B vitamins, potassium, and zinc. Whole grains, soy products, and beans are great plant-based sources of iron and zinc.
7. Watch Your Protein Intake
Educate yourself about plant-based foods and the nutrients they offer. Protein is one of the major macronutrients that take a dip, so have lots of plant-based foods that are high in protein. They will ensure you are not deficient in any muscle-building nutrients.
8. Add Good Fat to Your Diet
Proteins usually keep you full for longer, so cutting out meat can pose a problem and lead to hunger pangs. This is easily rectified by eating more good fats such as grass-fed butter, ghee, coconut oil, olive oil, avocados, seeds, nuts, etc.
This provides more satiety, healthy omega fatty acids, and fat-soluble vitamins that are very good for your health.
9. Experiment With Vegetarian Versions of Your Favorite Meal
When making the transition to a plant-based vegetarian diet, you'll probably miss your favorites. This results in cravings and can jeopardize your ability to make plant-based choices.
Search for the vegetarian versions of your favorite meals. You can substitute grilled portobello mushrooms or seitan for meat. Jackfruit is also a great option; it tastes almost like meat and is a great alternative.
If you like steak, go for smoked tempeh. For soups, use homemade chickpea croutons instead of meat. With a little extra thought and a trip to your nearest supermarket, you can find great options that might even end up enjoying more.
10. Steer Clear of Refined Carbohydrates
Most of us may end up replacing meat with refined carbs. Bagels, chips, and pretzels can be a tasty alternative, but they're not a healthy choice. Refined carbs act as sugars when digested and are as bad as white sugar (2).
Make sure you have enough healthy snacks to munch on. Trail mix with healthy seeds and nuts, fruits, and vegetable sticks with high protein dips such as hummus can be a good way to increase your protein intake. Chickpea fondue or Tuscan-style chickpea spread on whole grain toast tastes much better than high-sodium potato chips anyway!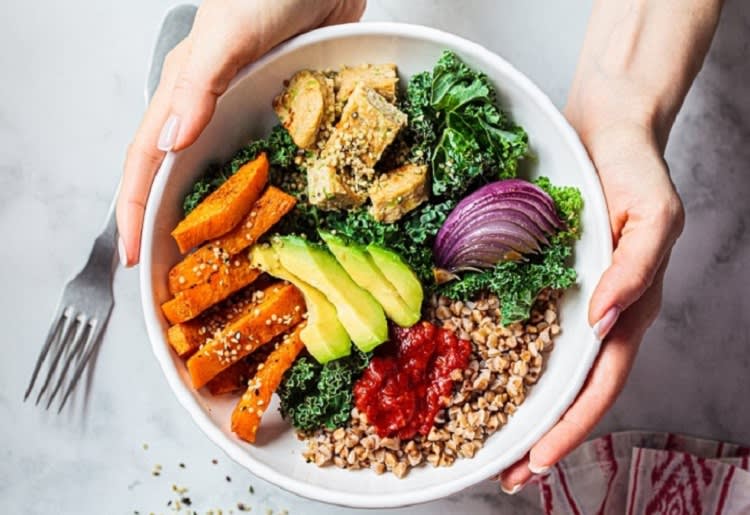 Take Away
It is possible to make a smooth transition to a completely plant-based diet when following these simple tried-and-tested tips. Many people have successfully done it and so can you!
References