Thankfully, there are a wide variety of meal delivery services to choose from that offer customizable meal plans making it easy to create gluten-free menus. Additionally, the following are steps you can take to help make a simple and stress-free transition to a gluten-free lifestyle.
1. Learn Which Foods to Avoid in a Gluten-Free Diet
If you are going gluten-free, grains that should be eliminated from your diet include wheat (all varieties), barley, and rye. The most common types of foods that contain gluten include bread, cereal, pasta, cookies, and cakes. You'll also find gluten in some not so obvious places like biscuits, flour tortillas, croutons, and many snack foods.
Aside from many grains, surprisingly, many condiments and seasonings may also contain gluten. Gluten is sometimes added to liquids to help produce a thicker consistency. You may consider avoiding soy sauce, Worcestershire sauce, barbecue sauce, ketchup, marinades, gravy mixes, and spice blends.
Additionally, many alcoholic beverages are made from grains and therefore contain gluten. Drinks like beer, wine coolers, whiskey, and others should be avoided when following a gluten free diet.
While it may seem far-fetched, processed meats may also contain some hidden gluten. During processing, ingredients containing gluten may be added. Additionally, different grains may be used in manufacturing meats which can lead to cross-contamination.
2. Learn Which Foods to Include
While following a gluten free diet may seem like a huge undertaking, there are a wide variety of foods to include in your diet that are naturally gluten-free. You may think that gluten-free means grain-free, however, there are many wonderful gluten-free grains to experiment with. For example, quinoa, rice, millet, and buckwheat are just a few of the many examples of naturally gluten-free grains to try out.
If you love baking but you're not sure where to start, try using naturally gluten-free flours. These may include flours made from rice, corn, soy, potato, tapioca, quinoa, millet, coconut, arrowroot, flax, chia, yucca, or beans. You can also find a wide variety of gluten-free pastas made from beans, corn, and quinoa.
Naturally gluten-free foods are going to be found primarily on the perimeter of your grocery store. These foods will include fruits, vegetables, poultry, meats, fish, seafood, dairy, beans, and legumes.
Many meal delivery services like Home Chef offer gluten-free meal plans that you can customize to meet your dietary needs and food preferences. These convenient meal delivery services can take the guesswork out of which foods to include and avoid when going gluten-free.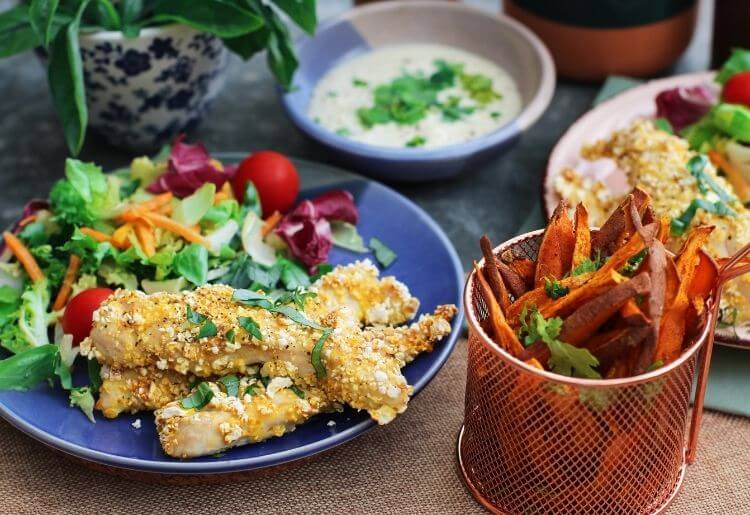 3. Clean out your pantry
You can begin by placing all of the already opened or expired gluten-containing foods in the garbage or in a separate area of the pantry. Untouched gluten-containing foods can be taken to your local food bank or to a homeless shelter.
Next, you'll want to make a list of gluten-free alternatives for some of the discarded items that you like and use often. For example, if you love baking and you've just gotten rid of your flour, you'll want to replace it with a gluten-free flour like rice flour or coconut flour.
If anyone that you live with is not going gluten-free, you'll want to designate a separate section of your pantry for gluten-free foods to help avoid confusion or cross-contamination.
4. Embrace Meal Planning
A well-balanced, gluten-free diet takes work and some planning, to make sure the days of fast food and convenience foods are behind you. As you plan your meals, you'll want to take stock of the ingredients that you have on hand. Next, you'll need to make a grocery list for the items that you will want to buy.
It's best to develop a strategy on ways to prepare for the week ahead. For example, some people find it helpful to chop vegetables for the upcoming week on a Sunday and leave the bulk of the cooking for weeknights. Other people may want to batch cook and store their meals in the refrigerator or freezer so they just have to heat and eat, making the week that much easier.
You can avoid "kitchen exhaustion" by using fresh prepared meal kits that provide ready-to-eat, pre-made meals that are conveniently delivered to your doorstep. For example, Freshly is a gluten-free meal delivery service that provides reheat and eat meals that don't require any prep or clean up.
5. Read Foods Labels Carefully
Getting started on a gluten-free diet means knowing your way around a food label. This includes understanding product ingredient lists as well as "gluten-free" claims on packaging. When shopping for gluten-free items, look for products that have a third-party gluten-free certification, such as Gluten-Free Certification Organization (GFCO)'s label.
This label means that the manufacturer of the product has followed rigorous steps to prevent gluten cross-contamination and that the food has been independently tested by a third-party to ensure that it is indeed gluten-free.
You may come across some products that are labeled "gluten-free". Product manufacturers can label something "gluten-free", but it's important to note that food labeling laws do not require the disclosure of ingredients containing gluten on food labels.
Therefore, it is possible that products labeled "gluten-free" can be subject to gluten cross-contamination and may contain traces of gluten. This is of particular importance for people with celiac disease or severe allergies. As ingredients can change at any time without warning, it's important to consistently read labels to ensure you're truly avoiding gluten.
6. Download Gluten-Free Apps
While avoiding gluten can be tricky, using gluten-free apps can provide support. Gluten-free apps can help you find restaurants with gluten-free menus, provide an array of gluten-free recipes, and can make finding gluten-free foods simple and easy.
For example, the Gluten Free Scanner app contains a database of more than 500,000 products allowing you to check for gluten in all of your favorite foods and drinks.
Find Me Gluten Free is an app that helps you find gluten-free friendly restaurants in any location, and allows you to view menus, reviews, and ratings. These user friendly apps can help you save time and trouble while navigating your next shopping trip or restaurant experience.
7. Plan Ahead When Eating Out
When the opportunity to eat out presents itself, you can absolutely enjoy a gluten-free restaurant meal if you plan ahead.
You'll first want to start by choosing a restaurant that either has a gluten-free menu, or that serves naturally gluten-free foods like non-breaded meats, chicken, fish, or tofu, as well as burgers with a gluten-free bun or no bun at all.
You can also call a restaurant ahead of time, preferably during non-busy hours, to ask about menu choices. For example, you may ask which menu items can be made gluten-free and which menu items may contain hidden gluten.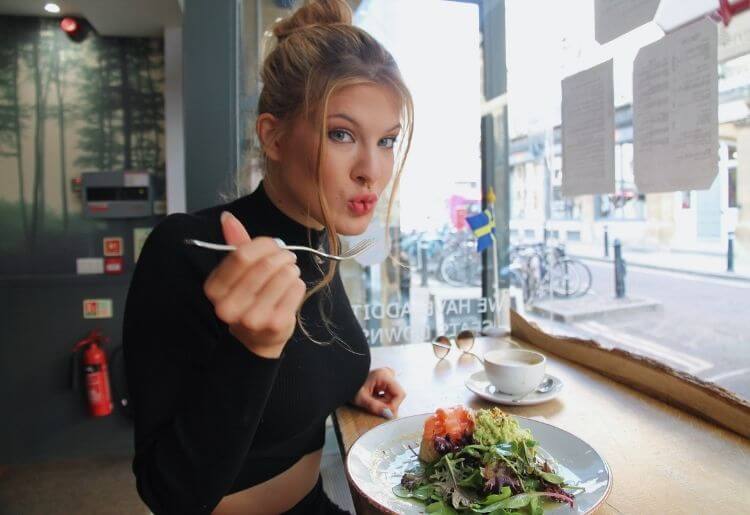 8. Check Your Medications and Supplements for Gluten
Surprisingly, some of your medications and supplements may contain gluten. Even doctors that know you have celiac disease or know that you are trying to avoid gluten may be unaware that they are prescribing medications that contain gluten.
It's important to carefully read the ingredients on your medications and supplements to check for gluten. Your pharmacists as well as the manufacturer of the product are excellent resources to help you find out if your prescriptions, vitamins and supplements are gluten-free.
The National Institutes of Health also provides a database called Daily Med which provides a comprehensive ingredient list of prescription and non-prescription medications to ensure your product is gluten-free.
9. Learn from Your Mistakes
As with any change in life, you're bound to encounter some trial and error as you navigate a gluten-free lifestyle. This means that you may mistakenly eat gluten and may have a bad reaction to it.
It's important to be patient with yourself during these times and understand that it can take time to learn how to eat gluten-free. Making mistakes will present important learning opportunities that will only help you to avoid gluten in the future.
10. Join A Gluten-Free Support Group
You don't have to go gluten-free alone. Look into joining a local gluten-free support group to help find gluten-free restaurants and bakeries in your neighborhood. Additionally, there are many online support groups that will share valuable information that can enrich your gluten-free lifestyle.
Support groups can offer ideas on how to cope, help facilitate new friendships, and prevent feelings of isolation. Both Beyond Celiac and the Celiac Disease Foundation provide extensive support, resources, and local group lists.
Conclusion
There are various steps you can take to get started on a gluten-free diet. Learning which foods to avoid, and which foods to include is an excellent starting place. Planning your meals ahead of time will ease the chaos of the week ahead. Additionally, using a gluten-free meal delivery service can take the guess-work out of your busy work week, and ensure that you remain gluten-free.
Starting a gluten-free diet requires some work, but over time you can be healthy and satisfied by living a gluten-free lifestyle.