In a Nutshell
Balance By BistroMD is the sister meal delivery service to BistroMD, offering health-focused meals based on the science developed by Dr. Caroline Cederquist, a board-certified bariatric physician. It's a delicious and simple meal delivery service that sends healthy, pre-made meals to your door. If you're looking to maintain a healthy lifestyle that fits your busy life, Balance could be the solution for you.
pros
Over 100 meals and snacks to choose from
Options for specialty diets
Prices starting at $6/meal
cons
No Kosher or Paleo options
No recurring meal plans available
Balance Visit Site

Ideal For
People who want delicious meals crafted by physicians and experts in nutrition
Men and women with a busy lifestyle
What's Unique About Balance?
Balance By BistroMD offers a highly flexible and customizable program that allows you to build a meal plan that meets both your individual nutritional needs and your personal taste preferences. The service caters to a wide range of specialty diets and medical conditions, from low-sodium to low-carb, to heart healthy, diabetic, menopause, Mediterranean and vegetarian.
From the recyclable materials used for packaging, to its heart healthy ingredients and pesticide free produce - Balance is committed to health. Based on the belief that you should have the utmost control over what you eat and when, Balance offers its menus without forcing obligation or minimum order commitments.
Balance is a healthy alternative to supermarket frozen foods. Flash frozen, its meals have far more nutrients, and are crafted by doctors and chefs in unison, to promise a balanced and delicious meal.
Specialty Diets
Balance supports a number of speciality diets. These include:
Heart healthy
Gluten-free
Diabetic
Low-sodium
Low-carb
Menopause
Dairy-free
Vegetarian
Snacks
The experts at Balance believe in snacks as an integral part of a healthy diet. Snacks can curb hunger pangs, keep blood sugar stable, and make for happier, healthier eaters. The Balance snacks range from chips and pretzels, to protein shakes, jerky and even ice cream. All snacks are protein heavy and have been formulated to stave off hunger between meals.

Environmental Sustainability
Balance is committed to minimizing its impact on the environment. Its shipping boxes are made out of 100% post-consumer recycled paper and are printed with vegetable ink. Even the coolers are created with 60% recycled foam products. You can recycle your boxes after unpacking your food.
How It Works
Register before making your first order. You'll be asked for some information to create an account. Once signed up, you will only need an email address and password to log in.
Meals are split into categories, allowing you to browse the different options with ease. Once you've placed your order, it will be prepared by chefs and sent out by FedEx Ground. Meals can only be sent within the continental US, and will arrive within 2-5 days.
All meals are flash-frozen to keep nutrients in, and arrive insulated and protected by dry ice. All you have to do is heat for around 6 minutes, and enjoy.

Meal Options
Meals are designed by dieticians and nutritionists and prepared by chefs. Menus rotate weekly, with more than 100 seasonal meals available each week, including breakfasts, lunches and dinners, as well as snacks and supplements (although these were out of stock when we ordered).
The main categories offered are:
Heart-Healthy
Balance sticks to recommendations from the American Heart Association, by making sure sodium levels remain under 600 mg and saturated fat remains under 3.5 grams per meal.
Gluten-Free
Some meal delivery services simply use gluten-free ingredients. Balance takes this a step further, using random testing and FDA standards of 20 ppm or less in all meals. None of the Balance gluten-free meals contain wheat, rye or barley.
Diabetic
Controlled carbohydrates of 25g or less help maintain blood glucose levels.
Menopause
Focusing on lean proteins and a reduction in carbohydrates, these meals are nutritionally balanced for the hormonal changes the body goes through during menopause.
Snack Options
Choose between 6-8 portion packs of healthy snacks, rich in protein and great for staving off hunger between meals. Some options include:
Jerky
Crackers
Cookies
Chips
Protein shakes
Ice cream
Favorite Balance Meals
1. Jamaican style black pepper shrimp
$13.99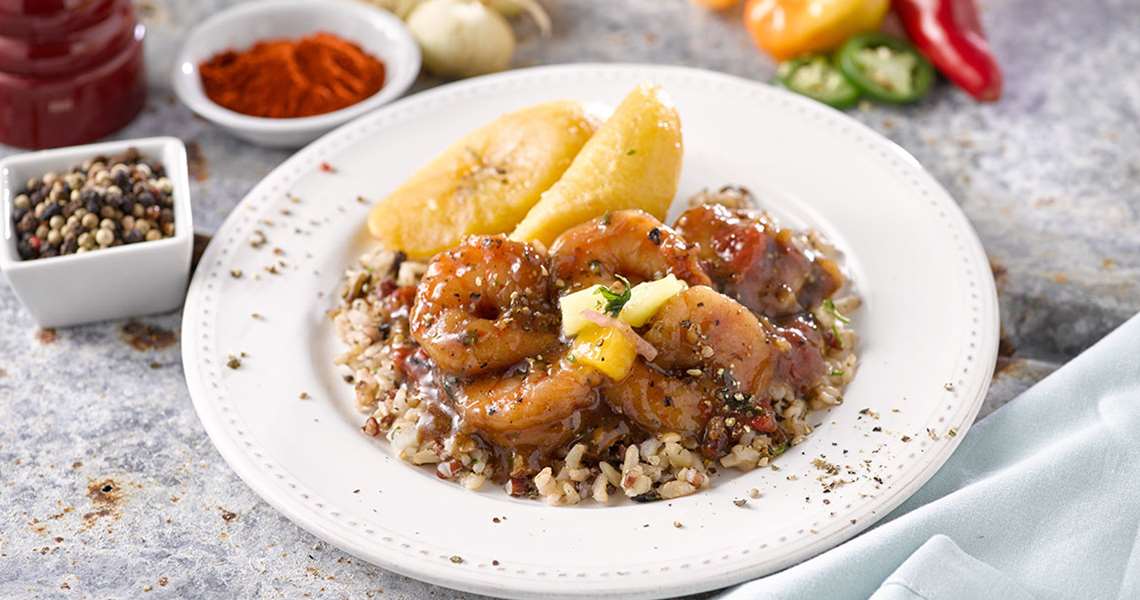 2. Turkey breast with honey orange glaze
$9.99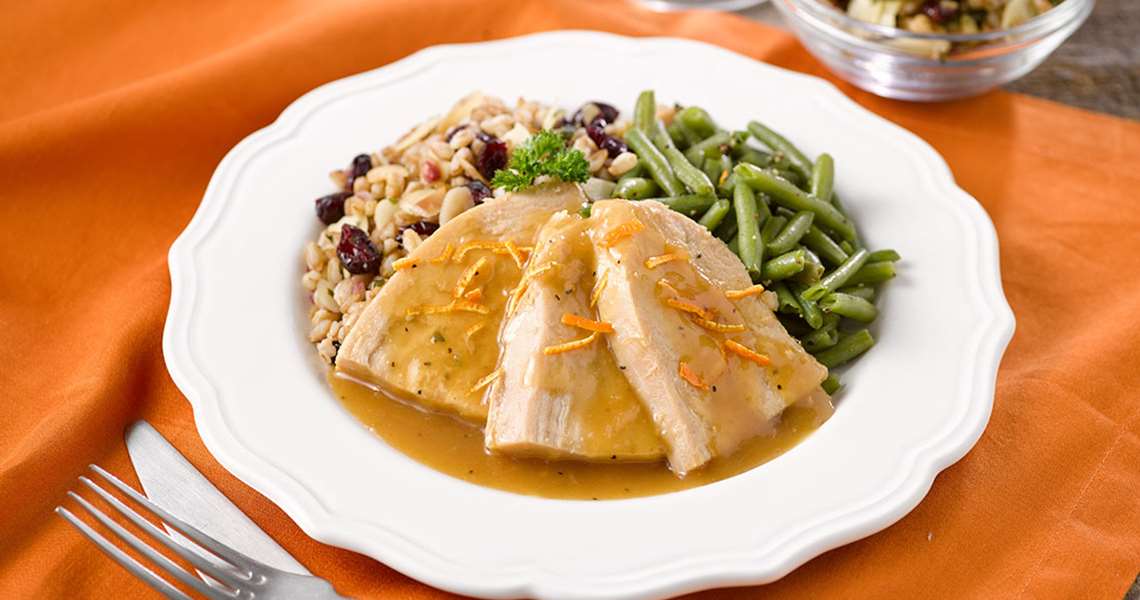 3. Sloppy Joe with cabbage slaw
$8.99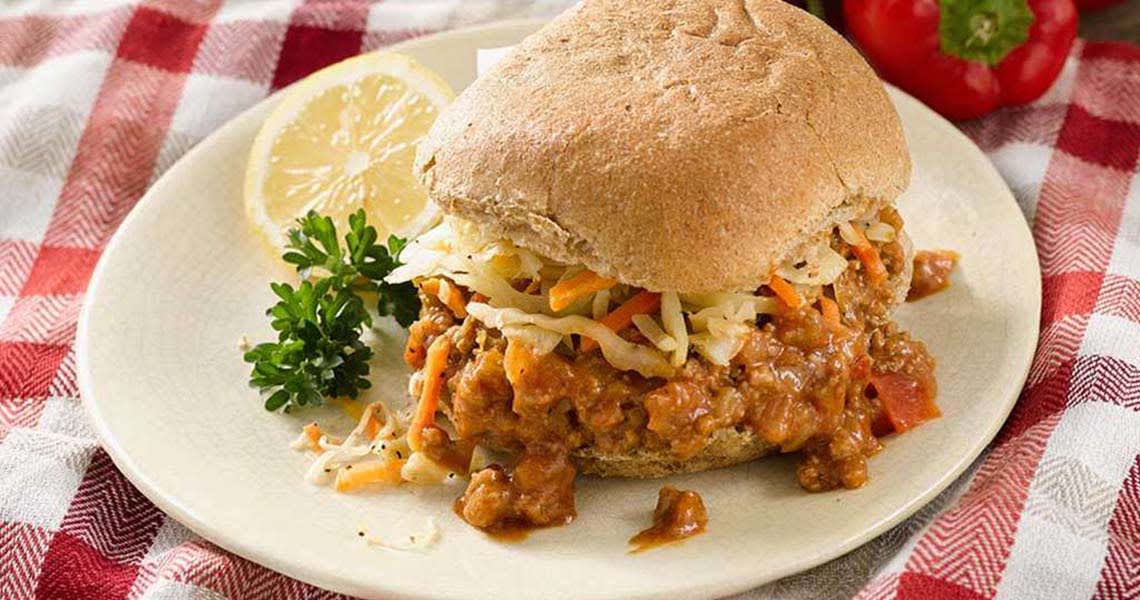 Pricing
Balance doesn't believe in minimum order requirements or roll-on contracts. You can use the database to search for the meals and snacks you want and then order what you want, when you want it. Meals range from $6-$11.95 and there are also weekly discounts available on certain meals.
The only additional cost is shipping, which will cost you $9.95 per order. You can get free shipping on any order over $99. Your order will take between 2-5 days to arrive within the continental US. If you'd like it quicker, you can pay $29.95 for expedited delivery.
Balance Visit Site
Help & Support
Your first port of call if you need support is the Balance FAQ page. This has a ton of information on the service provided. Balance also offers a contact form to get in touch, or you can call 844-411-2252 from 8am-5pm EST Monday-Friday. Other options are to email the company at balance@bistromd.com or chat reps live on the website until 1am each night.
Balance - It's What's for Dinner
Balance is a good alternative to frozen supermarket fare for busy professionals and parents who are health-conscious and don't have time for shopping and cooking. Because the food arrives frozen, it does lack the freshness you get from other ready meal service such as Freshly or Factor75. However, with over 100 tasty menu options, as well as snacks—for as little as $6 each—the company provides good value and no need to sign up long term. If you're looking for a more affordable way to conveniently follow your ideal diet based on your health, activity schedule and nutritional needs, Balance By BistroMD is an excellent choice.
*The information on this site is based on research, but should not be treated as medical advice. Before beginning any new diet plan, we recommend consulting with a physician or other professional healthcare provider. Results may vary based on various health factors, individual weight loss plans and adherence to the meal plan.