In a Nutshell
HungryRoot is not your typical healthy eating solution. A cross between a meal delivery service and online grocery store, HungryRoot provides you with all the ingredients you need to eat healthy, delicious meals every day. Every week, you'll receive a personalized box jam-packed with all sorts of healthy goodies from cauliflower linguini to spiced tofu and beyond.
pros
All-natural, high quality ingredients
Customized to your "food profile"
Weekly deliveries
cons
Recipes are relatively simple
Deliveries need to be picked up on the day of arrival

HungryRoot Visit Site
HungryRoot at a Glance
Number of meals offered: 100's of possibilities
Price per serving: Ranges based on ingredients, averages $8.49
Meal options: Breakfasts, lunches, dinners, snacks, dips
Subscription options: 1, 2, or 3+ people
What's Unique About HungryRoot?
HungryRoot is based on a simple premise: if you have healthy food around, you're more likely to eat healthy. So, by filling your pantry with whole, fresh, nutritious food, HungryRoot is making it easier for everyone to eat and live healthier.
A grocery service that delivers fresh, healthy foods is already a novel concept. Here's what else makes HungryRoot stand out:
People are different, and what healthy means to you might not be the same as what it means to your friend, neighbor, or cousin. HungryRoot is unique insofar as it provides healthy options regardless of what healthy means to you. So, whether you are strictly vegan, a completely keto, HungryRoot has a selection that fits your needs.
Besides that, HungryRoot gives you 2 delivery options. If you don't have the time, interest, or knowledge to pick out the food items yourself, you can let HungryRoot go grocery shopping for you. The service will select ingredients based on the preferences you set out on your customer profile page. You can select things like gluten-free, soy-free, dairy-free, vegan, etc. Of course, if you like to hand-pick your produce, then that's another option, too. HungryRoot lets you decide which food items look appealing to you and delivers that in your box. So, there's a ton of personalization potential in these boxes.
HungryRoot offers plenty of fast and easy meal options. In fact, you can have your meal ready to eat in just 10 minutes using the recipes on the HungryRoot website and the ingredients you receive in your weekly packages.
HungryRoot provides you with fresh, delicious produce every single week. In fact, every item stocked in their pantries is free from all the things that are bad for you, including partially hydrogenated oils, artificial sweeteners, high-fructose corn syrup, artificial colors and flavorings, and preservatives. There's none of the junk that makes eating healthy harder, like refined sugars or trans fats.
How It Works
HungryRoot makes food delivery easy. You have 3 subscriptions from which to choose
Small, good for 1 person
Medium, good for 2 people
Large, good for 3 or more people (families)
Then, you'll answer a few quick questions to let HungryRoot better understand your eating habits and preferences. Questions include what type of food do you eat throughout the day, which meals (based on pictures) look the most appetizing to you, and what kind of snacks do you like to munch on.
Once you're done, HungryRoot will recommend a plan for you, and you can customize it further by choosing the meal quantities you want. Then, you'll finalize your plan, pay for your delivery, and wait for your food to arrive. You can also hand-pick your groceries if you prefer a more hands-on approach.
Meal Options
HungryRoot offers its subscribers tons of healthy and delicious recipes. The idea is to make the meals recommended with the food items you receive in your HungryRoot package. There are meal options for every meal of the day (breakfast, lunch, and dinner), as well as snacks, dips, and desserts.
Plus, HungryRoot caters to specific dietary needs, including:
Vegan
Vegetarian
Pescatarian
Dairy-free
Gluten-free
Soy-free
Tree nut-free
Peanut-free
Egg-free
Favorite HungryRoot Meals
As mentioned, HungryRoot doesn't deliver actual meals. But it does give you recipes for meals you can put together based on the ingredients you've purchased. We were impressed both with the quality and quantity of the recipes provided by HungryRoot. Basically, they were filling and delicious. Here are a few of our favorites:
1. Seven Veggie Stir Fry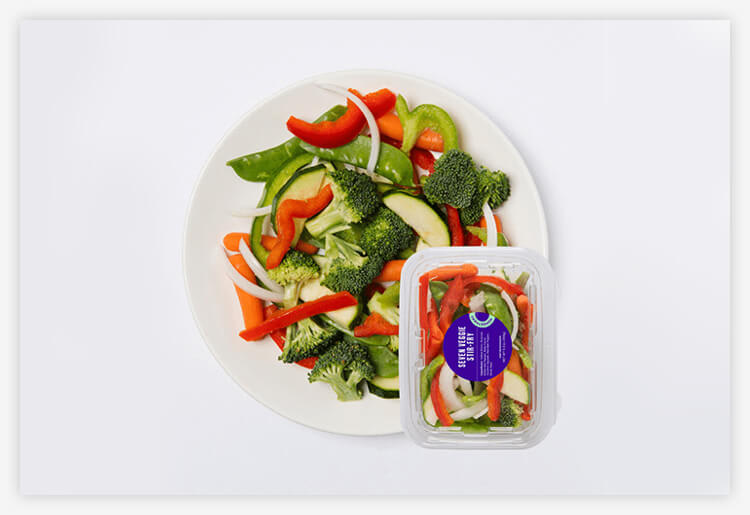 Cost per serving: Appx. $849
Prep cook time: Less than 10 minutes
Difficulty level: Easy
Calories per serving: 40
Other available info: This delightful medley of color and taste includes yellow onion, broccoli, green bell pepper, baby carrot, zucchini squash, red bell pepper, and snow peas for an explosion for your eyes and mouth.
2. Wakame and Brown Rice Veggie Ramen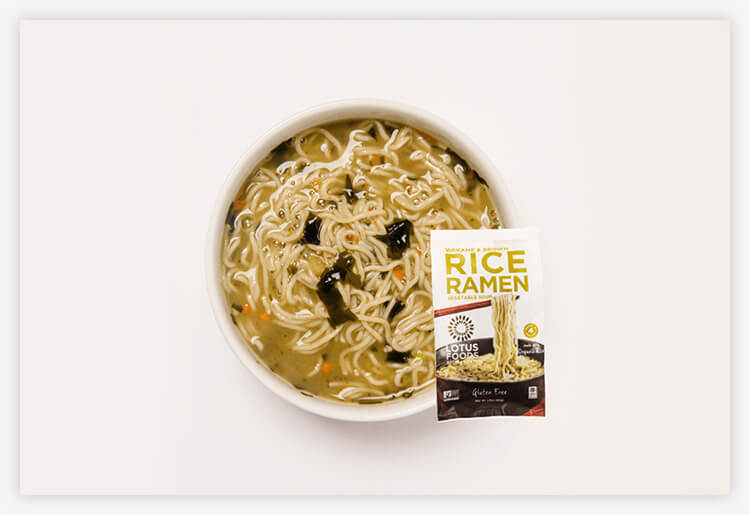 Cost per serving: Appx $8.49
Prep cook time: Two minutes
Difficulty level: Easy
Calories per serving: 300
Other available info: These brown rice flour and organic wakame noodles are just the thing to warm your heart and fill your stomach. The soup packet comes with a zesty spice blend to keep things exciting, and the seaweed is rich in omega-3 fatty acids.
3. Dark chocolate almond butter cups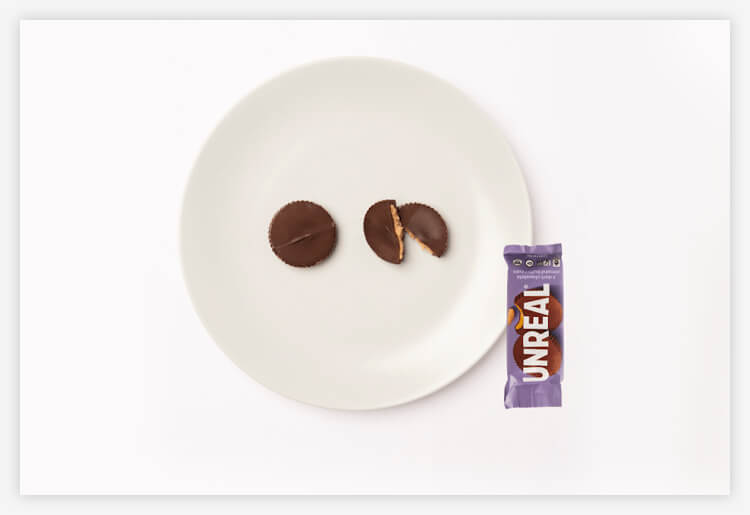 Cost per serving: N/A
Prep cook time: None
Difficulty level: Easy
Calories per serving: 150
Other available info: This gluten-free, vegetarian snack will satisfy your sweet tooth without derailing your healthy lifestyle. Made with dark chocolate, organic blue agave, almonds, and organic coconut flour, these butter cups will quickly become a favorite.
Pricing
HungryRoot has customized pricing plans. The price you pay per serving will drop the more meals you order per week. So, there isn't a fixed rate that everyone pays. Here's are there average rates:
HungryRoot lets you customize everything on your order, so you can choose how many breakfasts, lunches, dinners, and snacks you get in your shipment. You can also pause or even cancel your subscription at any time.Plus, all HungryRoot shipments get free shipping, which is a nice bonus that not a lot of grocery or meal delivery services offer.

HungryRoot Visit Site
Help & Support
HungryRoot has customer support available via phone, email, or SMS. You can reach someone during the hours of 10am - 6pm ET 7 days a week. HungryRoot also has an excellent FAQ center that has answers to most questions regarding orders, subscriptions, food, menus, etc.
Email: lettuce@feedyou.com
Text: 855-222-5704
Bottom Line
HungryRoot is a revolutionary idea that is quickly picking up speed. It's an easy way to eat healthier on a more consistent basis. And what's more, it makes healthy, home-cooked meals more convenient and affordable than other alternatives. HungryRoot's focus on premium quality ingredients, earth-friendly packaging, and flexible subscriptions make it a pleasure to work with. This is why HungryRoot comes highly recommended by our reviewers.