In a Nutshell
If you are looking for a great-tasting and fully customizable meal delivery service, Diet-to-Go would be right for you. Diet-to-Go's Balance meals are rated #1 for taste. Chefs use local and organic ingredients whenever possible, yet meal prices are reasonable. If you don't like a menu choice, you can change the meal for something that sounds good to you. Plus, their team of nutrition experts will work with you personally.
pros
Options for keto/low carb, vegetarian, and diabetic diets
Access to nutrition advice and support any time
Delivery and/or pick-up is available in some areas
cons
Limited options for dietary restrictions
No option to order individual meals

Diet-to-Go Visit Site
Best For
Adults who want quick and easy weight loss plans.
Those with pre-diabetes and diabetes needing carb-controlled meals.
Vegetarians looking for a variety of single-serving weight loss meals.
Diet-to-Go Meal Plans
Diet-to-Go has meals for breakfast, lunch, and dinner. Using the meal planner, it's easy to substitute any meals you don't want.
All meal plans are available for delivery either five or seven days per week. You can also pick whether you want two or three meals delivered each day. Two meal plans include lunch and dinner. Three meal plans include breakfast, lunch, and dinner meals.
Meal options are pre-selected, but you can customize your option with your dietary preferences.
Dietary and Meal Plan Options at Diet-to-Go
Diet-to-Go has four different meal options to choose from, each featuring different meals for breakfast, lunch and dinner. Meal options are pre-selected, but you can customize your options to fit in with your dietary preferences and nutritional needs.
The Balance meal plan by Diet-to-Go is the original weight loss plan, with separate plans for men and women. The meals are perfectly potrtioned to help with weight loss, while still providing for dialy nutritional intake requirements. Some of the dishes you can order include Chicken Burger with Quinoa Salad, Harissa Salmon with Mandarin Orange Cous Cous and Veggie Blend. This plan has the largest selection of Diet-to-Go meals, and free vegetarian and seafood options.
Diet-to-Go's Balance-D (Balance-Diabetes) meal plan is a modified version of the Balance plan. Meals included in this plan are designed to help you naturally control blood sugar levels. A one-day menu can include dishes like Egg and Cheese Breakfast Sandwich, Basil Parmesan Chicken with Broccoli, Cauliflower and Spinach for lunch, and for dinner, Shrimp with Spanish Style Rice and Veggie Blend. All meals in the Balance-Diabetes Diet-to-Go meal plan are carefully controlled to maintain a healthy heart - focusing on sodium, fat, carbs and cholestorol counts.
Keto-Carbo30 is a keto-friendly low carb meal plan option from Diet-to-Go. Eeach meal has less than 30 grams of net carbs per day to keep insulin low and help promote weight loss. Great if you're following an Atkins-style diet, the Keto-Carbo30 meals replace carbs with fat, so adding other carbohydrates is not ideal if you're following this plan.
For mouth-watering, calorie-controlled, vegetarian meals, Diet-to-Go's Vegetarian meal plan features dishes that are dietitian approved, with proteines covered by dairy, eggs, soy and beans.
How Much Does Diet-to-Go Cost?
The cost of a meal plan from Diet-to-Go depends on how many days per week you want deliveries and how many meals per day you need. You can choose whether you'd like deliveries 5 or 7 days per week. Once you choose how many days you want deliveries, you choose how many meals you want per day. Balance and Vegetarian meals cost between $9 and $13, while Keto-Carb30 and Balance-D meals cost between $10 and 14.
Balance & Vegetarian Plans (Women)
Balance & Vegetarian Plans (Men)
If you order 2 meals per day, you'll receive lunch and dinner menu items, while with the three meal per day plan you'll also get breakfast items.
How Does Diet-to-Go Work?
With no hidden fees or membership costs, registering for Diet-to-Go is a few simple steps. From there, you can customize your meal plan however you need.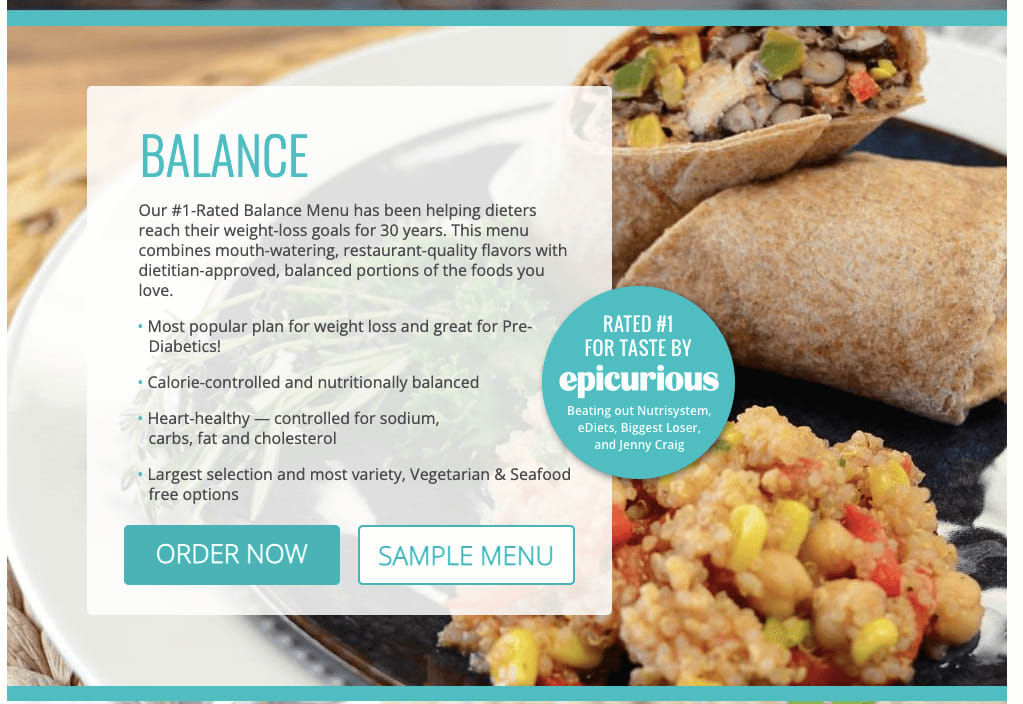 How to Order With Diet-to-Go
Once you've entered in your personal details and health information, choose your ideal meal plan, and select either home delivery or pick up. Design your delivery plan by first selecting between 5 and 7 deliveries days per week. Then, choose whether you'd like 2 or 3 meals per day.
Finally, enter delivery and billing information, and that's it! Any account or subscription information can be edited from the account settings section. After placing your order, you'll be able to customize your menu preferences.
Choosing Meals from Diet-to-Go
There is a set menu that rotates weekly. You can make full meal substitutions if there is a choice that doesn't sound appealing to you. However, there are no individual ingredient substitutions.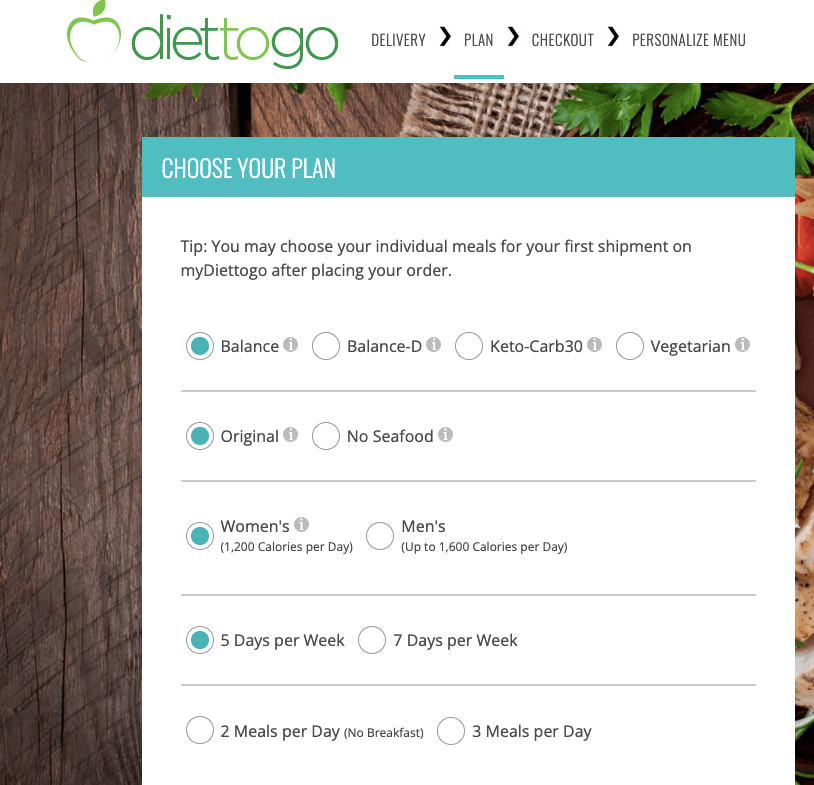 Diet-to-Go Cooking Instructions
Diet-to-Go cooking instructions are direct and easy to follow. Chefs prepare each meal fresh and then meals are shipped directly to your door. If you live close to a Diet-to-Go facility, you will receive fresh meals twice per week. These meals can be heated for 2 to 3 minutes in the microwave.
If you live further from a Diet-to-Go facility, your meals will be flash-frozen to preserve the quality of the food. You can heat your meal in the microwave like a typical frozen meal or thaw first, then heat for 2 to 3 minutes in the microwave.
What Makes Diet-to-Go Unique?
Weight loss is more delicious with Diet-to-Go's award-winning menu–rated #1 for taste on Epicurious.
In addition to nutritious meals, Diet-to-Go features a variety of nutrition and fitness articles on their blog. You'll find hot topics like10 Keto Desserts Sure to Satisfy that Sweet Tooth. You can also read up on improving your overall fitness with articles like Benefits of Virtual Workouts Versus Gyms.
But what really makes Diet-to-Go stand out is that they offer a free dietary analysis. You just have to complete an online form with your height, weight, activity level, and goal weight to get access to your free dietary analysis. The analysis will show you BMI, recommended calorie levels for your goals, and which meal plans are best for your needs.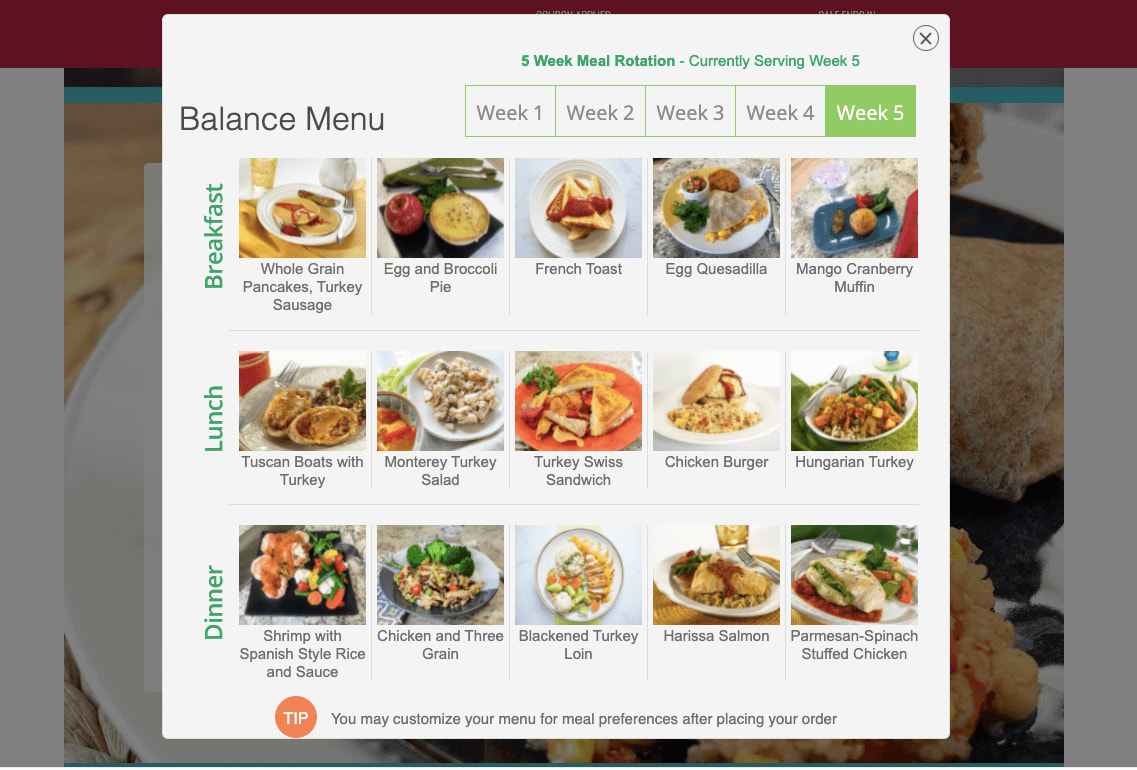 How Are Diet-to-Go Meals Packaged and Shipped?
Diet-to-Go meals arrive individually wrapped in recyclable plastic trays in a Styrofoam cooler. If you live in an area near Diet-to-Go facilities, meals are delivered twice per week, fresh (not frozen), in insulated boxes with cold packs on Tuesdays and Fridays.
For people using Diet-to-Go's nationwide service, shipments are sent weekly on Mondays and usually arrive within 2 to 4 days of processing. Meals shipped further are flash-frozen to preserve freshness, packed on dry ice, and shipped in special coolers once weekly.
There is an option to pick up your meals from one of Diet-to-Go's facilities if you live nearby. You just need to enter your zip code on the Diet-to-Go website to see if there is a facility near you.
Diet-to-Go App
Currently there is no Diet-to-Go app, but fortunately the mobile website is clean, fast and just as easy to place and track your orders as the desktop site.
Diet-to-Go Customer Service
Check out Diet-to-Go's help section for answers to common questions. If you can't find what you're looking for, customer service representatives are available by email anytime or by phone 8 am to 5 pm Monday through Friday and 9 am to 12 noon on Saturday (all times are Eastern time).
Diet-to-Go also offers a 100% satisfaction guarantee. If for any reason you are unhappy with your order, they will work with you to remedy the situation or refund your money.
How to Cancel or Pause Diet-to-Go
You have the freedom to stop or pause your Diet-to-Go plan at any time. To pause or cancel your plan, call 800-743-7546 during business hours or send an email to service@diettogo.com.
There are no cancellation fees or hidden charges for canceling your plan. If you wish to put your plan on hold for any reason, log into your online customer account and enter the delivery dates that you will need to skip.
Be sure to check the deadline for submitting order cancellations or skipped deliveries: Monday at 12 noon EST for fresh pick-up plan changes and cancellation and Friday at 12 noon EST for delivery orders.
How Diet-to-Go Compares to Other Meal Delivery Services
Number of dietary restrictions available
Vegetarian, diabetes, keto/low carb
Vegetarian, vegan, low carb, heart-healthy, low sodium, dairy-free
Vegetarian, vegan, calorie smart, keto
Amount of prep work required
Styrofoam and recyclable plastic
Insulated boxes made with recyclable materials
Combination of recyclable and biodegradable materials
Insulated boxes with gel packs
Diet-to-Go vs BistroMD
Diet-to-Go and BistroMD are both prepared meal delivery systems designed for weight loss. If you are someone who is looking for locally-sourced, organic ingredients used in meals, then Diet-to-Go is the better option, though you will pay more per week for the plan.
Diet-to-Go vs Nutrisystem
Nutrisystem includes all meals and snacks in meal packages, while Diet-to-Go delivers meals and you can prepare snacks of your choice at home. If you are looking for fresh, local and organic ingredients, Diet-to-Go is the best option.
Diet-to-Go vs Factor_
Diet-to-Go and Factor_ are unique in that they provide keto and low-carb weight loss meal delivery services. Both plans offer fresh, not frozen meal options that are ready to heat and eat. If you are someone needing dietary restrictions such as gluten free, Factor_ has more options to customize individual meals.
Is Diet-to-Go Worth It?
Diet-to-Go is ideal for quality, great-tasting meals for weight loss. Diet-to-Go provides a meal delivery solution for anyone looking to lose weight while maintaining a specialty diet. Start losing weight while enjoying tasty, pre-portioned meals.