In a Nutshell
Green Blender provides you with all of the ingredients to make a super-filling smoothie that packs a real punch. Recipes are rich in vitamins, minerals, antioxidants and all the good stuff that can help transform your health. From boosting energy and weight loss to clearing up skin, Green Blender has you covered.
pros
Prices start at under $4 per serving
Smoothies rich in vitamins, minerals, proteins and antioxidants
cons
Strictly smoothies - no meal options available
Currently delivers to 45 states

Green Blender Visit Site

Ideal For
Men and women who want to start the day in a healthy way
Vegans who want to try new smoothie recipes
Anyone enjoys a good smoothie
What's Unique About Green Blender?
Green Blender makes it simple to start the day off right. Its well-balanced smoothie ingredients include many superfoods and raw ingredients like matcha, maqui and spirulina. While you may not recognize these ingredients, they are known to have great health benefits.
Being exposed to these kinds of ingredients and learning about their nutritional benefits can lead to better eating habits and an understanding of how to incorporate more unique ingredients into your diet.
Smoothie Options
All ingredients are organic, non-GMO and locally sourced for freshness. The recipes include fruits, vegetables, spices, nuts and seeds and superfoods such as acai, dandelion roots, magnesium, cinnamon and flax seed.
If you have an allergy, remember that all the foods are prepared in the same facility, so Green Blender suggests not ordering. If you simply have a sensitivity or strong dislike of a particular ingredient, all ingredients are packaged separately so it is easy to substitute or leave something out.
The recipe options on the site show the different benefits each smoothie offers, such as:
Increased energy
Clear skin
Immune boosting
Low calorie
Low sugar
High Fiber
High Protein
Favorite Smoothies
1. Matcha apple smoothie
Baby spinach, apple, matcha tea, water, banana, mint, cashews, and ice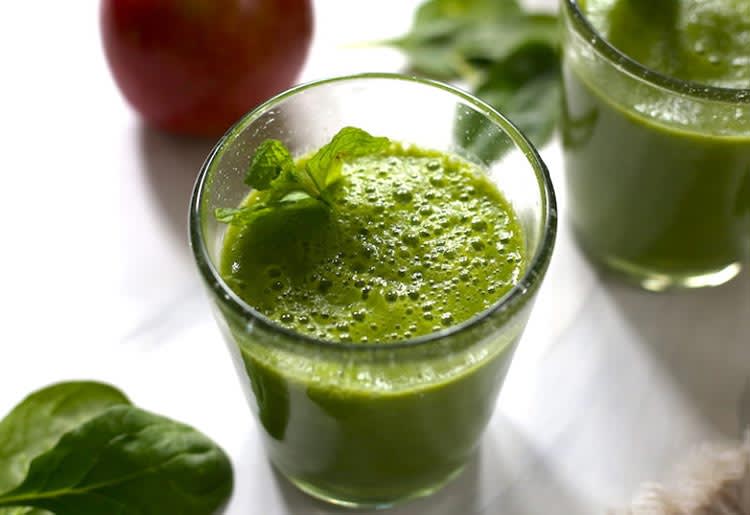 2. Ginger citrus energizer smoothie
Yellow squash, kumquats, pea protein, ice, pineapple, ginger, and water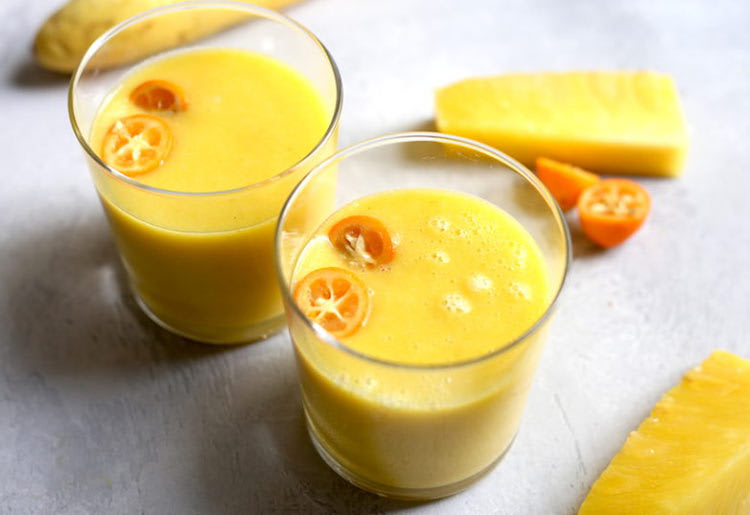 3. Chia apple mint smoothie recipe
Zucchini, grapes, chia seeds, ice, apple, mint, and water
Pricing
Choose between 3 plans:
Fresh Start Plan:
1 week of ingredients, $49/week, $4.90/serving.
The Monthly Challenge:
1 month of ingredients, $176/month, $4.40/serving.
The Healthy Habit:
3 months of ingredients, $468/3 months, $3.90/serving.
*Last updated: April 2018
Deliveries can be paused at any point, just let Green Blender know a few days in advance. This allows you the flexibility to take weeks off, holidays off or lazy weeks where you just want a break.

Green Blender Visit Site
Help & Support
Green Blender does not advertise its phone number for customers to call with any queries. You can email customer support if you need help, or make use of the extensive FAQ in the help center.
About Green Blender
Green Blender was founded in New York in 2014. It delivers to 45 states in the USA, and is quickly expanding. Sourcing fruits and vegetables from local farms, all ingredients are organic and non GMO.
You might also like reading about the best meal delivery service on top10.com.
*The information on this site is based on research, but should not be treated as medical advice. Before beginning any new diet plan, we recommend consulting with a physician or other professional healthcare provider. Results may vary based on various health factors, individual weight loss plans and adherence to the meal plan.