With services such as Every Plate and Dinnerly coming out at less than $5 per meal for fresh, easy-to-make dishes, meal delivery services are getting people to gather around the table—and leave their wallets in the other room.
This is one of the reasons that the best meal delivery kits services have become so popular as of late. They help you create unique, delicious, and healthy meals at home, without having to do any shopping. These delivery services also help you come up with ideas for new dishes, and let's be honest, a lot of us only have so much bandwidth each week for creativity and new ideas.
So without further ado, let's take a look at some of the cheapest meal kits on the market.
1. Cheapest Meal Kits for Families: Dinnerly
Cheapest meal delivery service for families
$4.99 per serving
Shipping costs $8.99 per box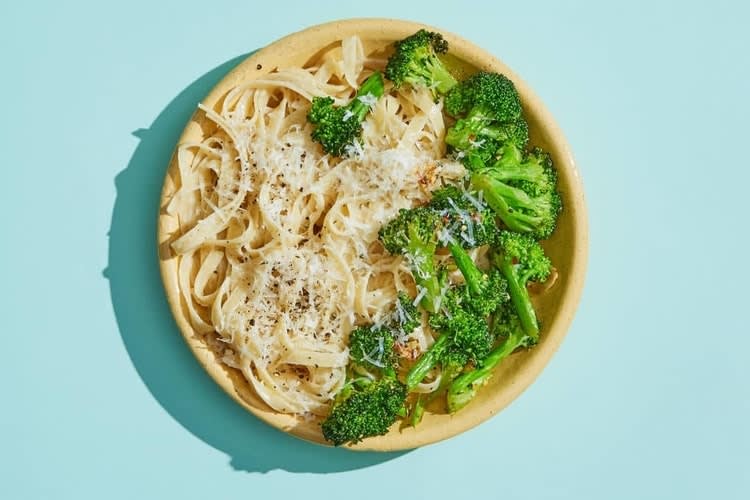 Dinnerly's no-frills meal delivery service promises home-cooked meals without the mess or the bills. At less than $5 per meal with all the necessary ingredients and easy to follow recipes, it's a nice alternative to eating out that can foster more family or couple's time at the table.
Dinnerly says its meals feature grass-fed beef and antibiotic chicken, which is hard to believe given the low price of each meal. But the site explains its cost-cutting measures: instead of skimping on quality, Dinnerly foregos printed recipe cards for all-digital instructions and takes a simplistic approach to packaging and marketing. That means you'll have to log onto the site for your recipes, but for $5 meals with quality meats and veggies it seems hardly a compromise.
The menu itself rotates every week and offers more than a dozen meals. There's a nice balance between vegetarian and meat dishes as well as gluten-free options and kid-friendly meals. Dinnerly offers a two-person box as well as a family box, both with options for 3, 4, or 5 meals per week.

Dinnerly Try Now
2. Cheapest Prepared Meal Kits: Freshly
$8.99 per serving for for 12 meals per week
$9.99 per serving for 6- and 9-meals per week
$12.50 per serving for 4 meals per week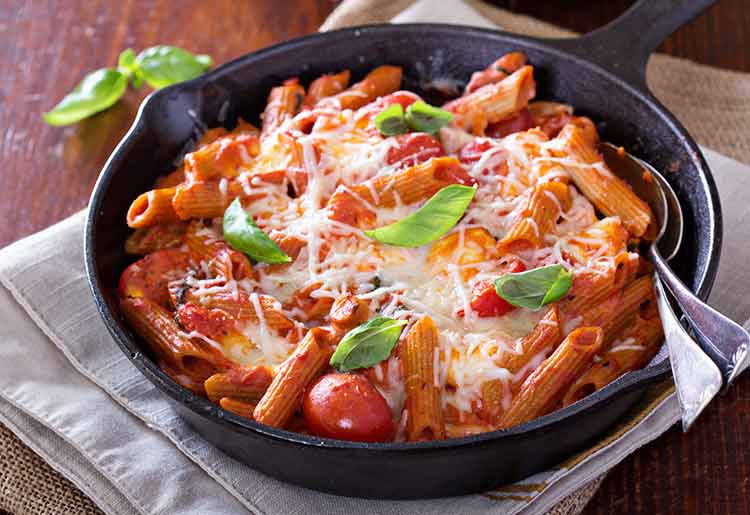 Freshly delivers protein-rich, gluten-free meals to your doorstep, with the option of ordering up to 3 meals per day and 12 meals per week. Freshly, as you may have guessed from the name, doesn't include any frozen food—all meals are prepared using fresh, all natural ingredients (and thus, have a fridge shelf-life of about 4-5 days). Freshly also offers a rotating menu of 30 meals per week, so there's little chance of you getting bored with your food.
Freshly meals are gluten-free, prepared in a peanut-free environment, and contain no refined sugars. They also tend to be the best meal delivery service for seniors. If there are other foods that you don't want in your meals, you can customize your plan and request meals that don't contain dairy, eggs, pork, turkey, fish, soy, and more.
As for pricing, Freshly isn't expensive, nor is it cheap. It's simply fair. Especially when you order the 12 meals/week subscription, in which each meal comes out to $8.99. And remember, you're getting chef-prepared, healthy food delivered to your doorstep. All you need to do is pop it in the oven or microwave. Yep, the pricing is pretty fair.
Plus, shipping is free, and you can choose your day of delivery and cancel your subscription at any time.

Freshly Try Now
3. Cheapest Meal Kits for Keto Dieters: Green Chef
$12.99 per meal for keto dieters
$11.00 per meal for balanced living
$9.99 per serving for vegetarians
Shipping costs $7.99 per box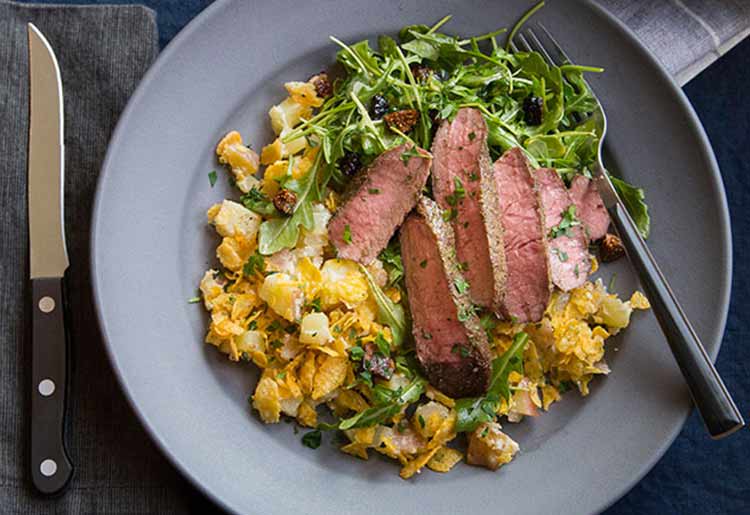 Green Chef is a meal kit delivery service that is totally dedicated to delivering healthy alternatives to the traditional fast food go-to meals so commonly consumed today. With a huge range of options, chef-inspired meals, and multiple plans to choose from, Green Chef really makes good on that promise. The special Keto menu caters to these dieters featuring succulent dishes like smoky chicken with cotija, cabbage, and cumin, Philly stuffed peppers with shaved steak and provolone filling, or trout with chermoula sauce.
You can choose from two, three, or four-person meal plans for boxes containing six to eight meals each. All ingredients are pre-portioned for ease of use, and almost all the prep work is done for you already. So, you can have delicious and completely green meals in minutes. Ingredients and recipe cards are color-coordinated for even easier preparation.
But what really makes Green Chef stand out is the quality of its food. USDA certified, Green Chef uses only organic ingredients that are responsibly-sourced and freshly grown in their organic food delivery service. You'll get nothing but non-GMO, pesticide-free, antibiotic-free, hormone-free, steroid-free, clean, and sustainable ingredients that come from trusted farmers and fishermen. Bottom line, you will not find such quality, green, organic meal kits anywhere else for prices like these.

Green Chef Try Now
4. Cheapest Vegan Meal Kits: Purple Carrot
From $7.99 per serving
Shipping costs are free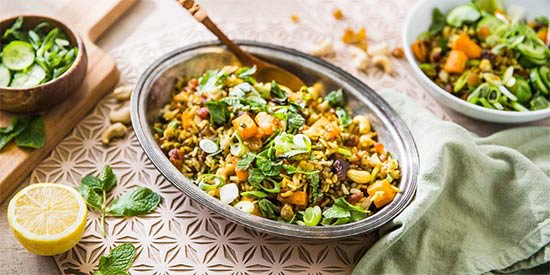 Vegans have it hard. Their restaurant options are limited, their family and friends might not understand their lifestyle choice, and they have to work a little harder than others to balance their nutrition intake. But Purple Carrot is making vegan living a little easier and a whole lot more enjoyable. Offering totally vegan-friendly menus, Purple Carrot is the go-to meal delivery service for anyone looking for a healthier, non-animal-based meal plan.
A healthier alternative for most people, Purple Carrot's plant-based meal kits, mean you are eating better every time you cook. What's more, these meal kits come almost completely ready to eat. You can have a delicious and even healthy meal in just five minutes, thanks to Purple Carrot. Premium quality ingredients, already portioned out and ready to use, come paired with easy to follow instructions and even tips and tricks for helping you out around the kitchen.
Purple Carrot meals get cheaper by the dozen, or at least the more meals you order. For six servings, you'll pay just $7.99 per serving, and you can add extras in case you get peckish between meals. With gluten-free menus, Purple Carrot is also a good option for anyone looking to cut carbs out of their diet for health or dietary needs.

Purple Carrot Try Now
5. Cheapest Weight-Loss Meal Plans: Nutrisystem
$10.54-$14.29 per day
Free shipping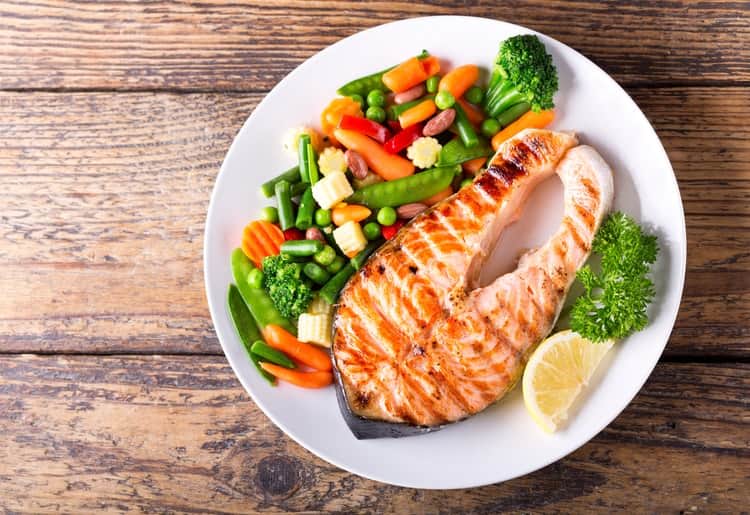 Nutrisystem got to be the biggest name in the business by designing diets that have customers eating 6 small meals per day, including snacks. The meals are planned by nutrition experts and if you don't lose weight in the first 2 weeks, just ask for your money back.
Note that the cost of Nutrisystem's plans are broken down by day, not by serving. That's because unlike the other services on this list, Nutrisystem is a complete weight-loss plan that covers all of your intake over the course of the day.
A typical day might include maple brown sugar oatmeal for breakfast, chicken and cheese broccoli for lunch, meatballs and pasta for dinner with popcorn and peanut butter celery sticks interspersed throughout. Nutrisystem offers 4 plans that include more options and diet resources with each.

Nutrisystem Try Now
6. Cheapest for Smoothie Deliveries: Frozen Garden
$6.07 for 14-pack of green smoothies
$6.78 for 14-pack of paleo-friendly smoothies
$5.99 for 30-pack of smoothies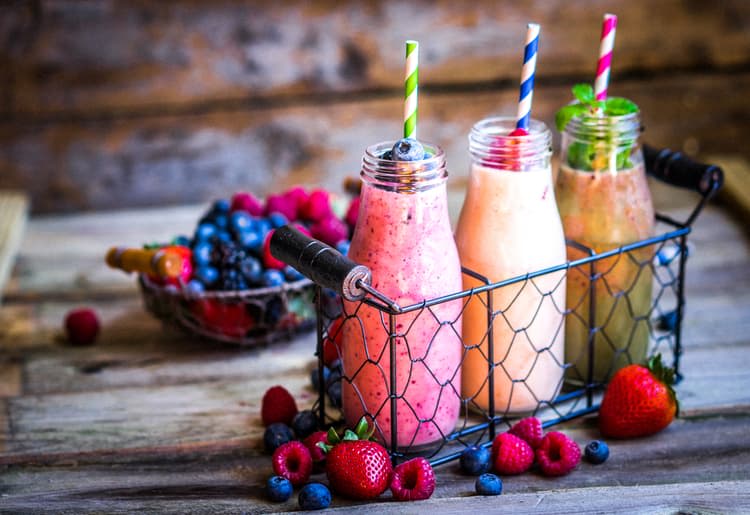 Frozen Garden specializes in ready to blend green smoothies that you can just open, add water, and blend. They are arranged into a wide variety of smoothies, such as calorie counter, sweet tooth, and liquid lunch, to name a few. With each smoothie, you can easily view the nutrition information and ingredients in a flash. It will also show what the company says the smoothie is best for (digestion, brain health, etc).
There is also a wide variety of green frozen smoothies, that use a base of dark leafy greens so that you get all those health greens—even if you aren't a fan.
Now, it's not a subscription service, you can't order a plan that automatically renews every month. But the prices tend to be lower than the competitors, and also, you'll definitely have flexibility.
7. Cheapest Chef-Created Meal Kits: Blue Apron
Starting at $7.49 per meal
2-people and family plans with vegetarian and Weight Watchers options
Free shipping on all plans with 3 or more meals per week; otherwise $7.99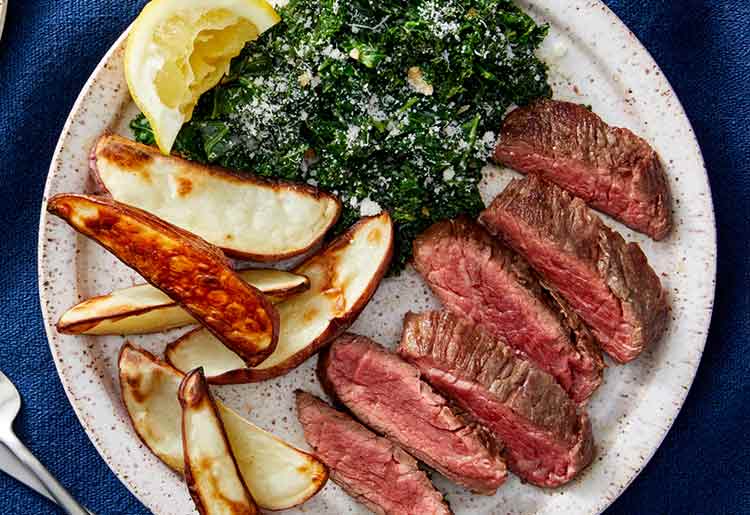 Blue Apron's meal delivery service falls near the more affordable side of the spectrum despite a surprisingly sophisticated selection of chef-created Mediterranean dishes. Starting at just $7.49 per meal and featuring plans for couples, families, vegetarians, and even Weight Watchers participants, Blue Apron's meal service offers something for taste- and health-conscious eaters at affordable prices.
Blue Apron's meals feature non-GMO ingredients, local and seasonal produce, and sustainable seafood and meats all sourced from family-run farms. Every week you'll find a new menu of about 8 meals such as sweet and spicy salmon, fennel and olive pasta, and Cajun-spiced steak with biscuits and maple butter. Specialty menus for vegetarians and Weight Watchers customers are smaller but feature tailored meals crafted with the same attention to taste and quality ingredients.
There are four meal plans to choose from: 2- and 4-person signature meals as well as the vegetarian and WW plans. Each plan includes an option for 2 or 3 meals a week, except the family option which includes 4 servings for either 2, 3, or 4 meals per week.

Blue Apron Try Now
Shipping
Even if a meal company is a couple dollars less per serving, if the shipping for the competitor is free, the per-serving price difference is negated.
With some companies, shipping is only charged on smaller orders, for singles or couples. In these cases, it may actually pay off to spring for a 3-person or 4-person plan which comes with free shipping, thus offsetting the cost of the additional servings.
Introductory Offers
Most meal kit delivery companies have special introductory offers to get you to try out their services. With deals like these, it definitely pays off to give meal kits a shot, and even play the field some until you find one that you really like.
So, What's for Dinner?
We'll admit—if dinner is just the footlong hotdog at the convenience store or the dollar menu at the drive-thru, then a meal kit isn't a cheaper option. But if you're looking for healthy, interesting recipes that use premium ingredients and help you hone your cooking skills, then a meal kit is about as affordable as it gets. For slightly more than the price of fast food, you can take your home cooking to a whole new level and finally see what all the fuss is about.