Meal kit companies can make it easier, by allowing you to see all of the ingredients in a particular recipe before ordering. Some even let you filter your weekly menu selections according to allergens. In addition, with best meal delivery service companies you can expect fresh, premium produce, fish and meat, along with artfully-crafted recipes that can introduce you to a whole new world of home cooking.
It's important to note though that most meal-kit companies are not certified allergen-free. The meals are typically all packaged in the same facilities, so if you have a highly-dangerous allergy you may still want to steer clear.
Best Meal Delivery Services for Nut Allergy
Freshly is a ready-to-heat up meal kit company that sends you "chef-cooked" healthy meals with a wide variety of membership options.
Freshly is one of the only meal kit companies that is entirely free of peanuts and the facility it uses is also peanut free so you can avoid cross contamination. Also, no matter which premade meals you order, you can always stipulate which ingredients you'd like removed, including tree nuts, dairy, eggs, and soy, among others. There is a big emphasis on high protein and low-carb meals, and Freshly also uses no processed sugars, or ingredients that include chemicals, hormones, additives or preservatives.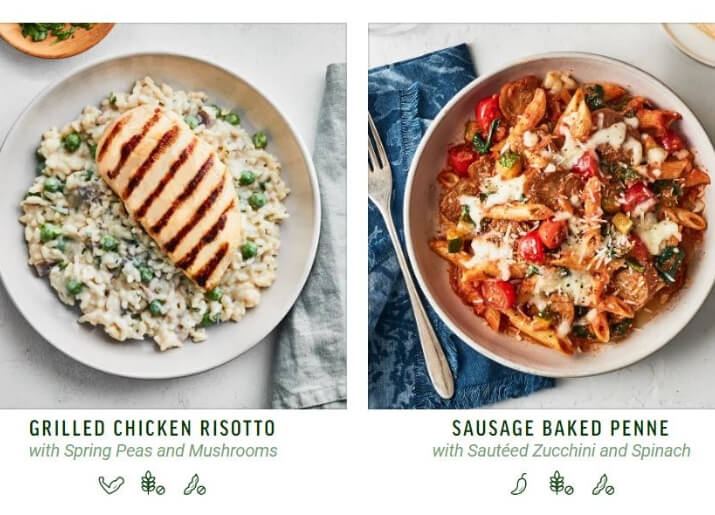 With Freshly you can choose plans of 4, 6, 9 or 12 meals per week and the meals always come fresh, never frozen. While many meal kit customers prefer the experience of cracking open the box, following the menu, and cooking the meals themselves, Freshly is great if you'd like to save yourself the trouble, and just dig in.

Freshly Order Now
The Best Meal Delivery Service for Soy Allergy
Sun Basket has built a reputation as one of the best organic meal delivery in industry for using nothing but certified-organic ingredients, which usually means you can count on tasty, premium ingredients that are farmed sustainably. In addition, all of the recipes provided by Sun Basket are inspired by an in-house chef, so you can really discover some new and fanciful ways to do dinner.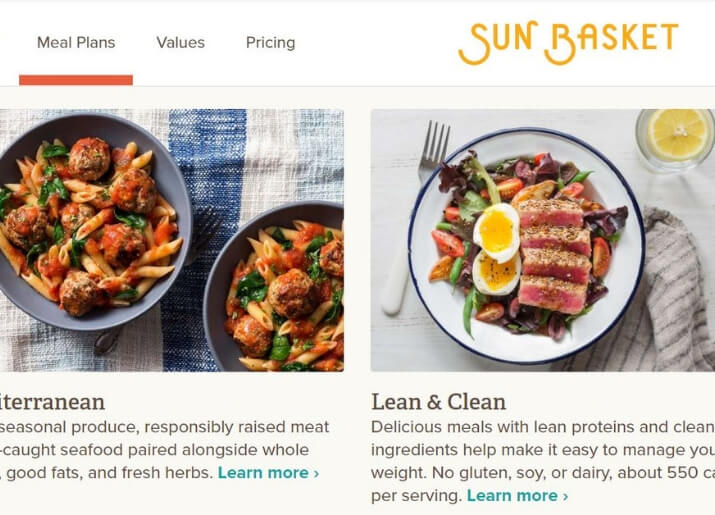 If you're looking to avoid soy, Sun Basket writes "soy-free" below every relevant meal option, so you know which items not to order. That said, Sun Basket states on its website that its recipes are all packed in the same facility so you may still get trace amounts of your allergen even if you've selected, say, a soy-free or gluten-free item.

Sun Basket Order Now
The Best Meal Delivery Service for Egg Allergy
An egg allergy can really throw a wrench in the works, and not only at breakfast time.
While meal kit company Plated does use a single facility to handle all of its ingredients, the company states that no matter what you order, you will always be able to see any and all ingredients that come in the recipe, including a breakdown of all of the 8 major allergens recognized by the FDA.
Also, the company allows you to easily modify recipes and omit any ingredients you'd like to avoid.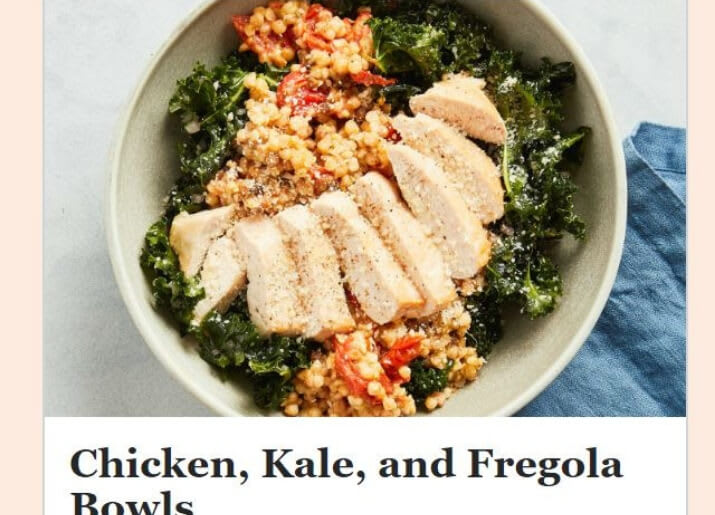 Now that you know what's omitted, what's included with Plated? With Plated you get to pick from 20 different recipes per week, one of the biggest selections in the entire industry. And this isn't your garden variety fare either—it's dishes like white pizza with crispy brussel sprouts and balsamic glaze, crunchy pork milanese with honey mustard and little gem, and things that we don't know how to pronounce but sound amazing like cavatappi alla norma with roasted eggplant and whipped ricotta.

Plated Order Now
The Best Meal Delivery Service for Wheat Allergy
Every meal on Freshly is gluten-free, so there's no need for those with wheat allergies to mark special dietary needs or customize their plans. The all-gluten-free menu is a part of Freshly's larger mission of making busy lifestyles and healthy eating compatible.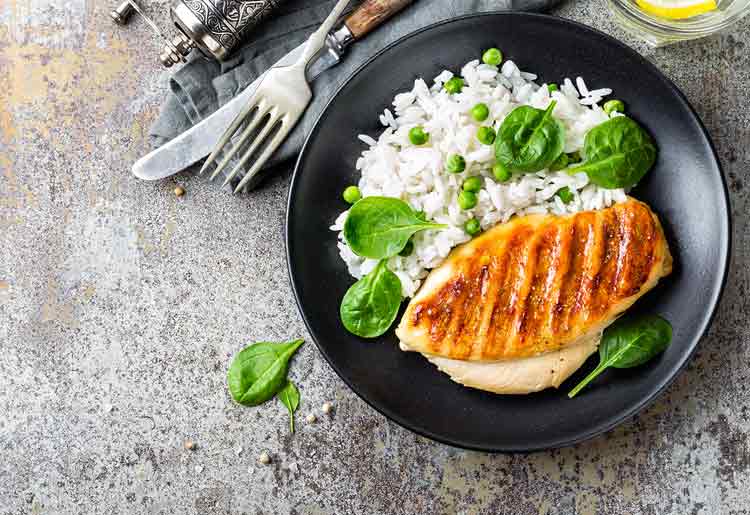 The all-natural menu includes a robust line-up of meals packed with proteins and nutrients. Dishes such as wild-caught mahi, pork carnitas, and aloha chicken are made without hormones or refined sugars. Freshly's meals are never frozen and served in biodegradable eco-friendly containers. And for those who are looking for best diet meal delivery with other dietary restrictions, the menu allows plenty of room for substitutions and customization.

Freshly Order Now
A Meal Kit to Fit Your Needs
Dealing with a serious food allergy can be tough, especially if you're eating out and don't know if you can trust the restaurant's kitchen to be safe. At home though, you can be more in control, and with meal kits, you can get a little help keeping an eye on what you need to avoid. Take a look at some of these top meal kit companies and see if they provide the answer you need.