But how do we keep up this tradition of food and family when we barely have time to cook dinner at all? The best meal delivery kits are a great way to save time—no shopping is required and the recipes take about 30 minutes to make—while still sharing the joy of cooking with our kids.
Rather than signing up for a long-term subscription with one company, you can switch from one meal delivery company to the next, taking advantage of the best dishes that they offer for cooking together with your little ones.
You might also like:
Best smoothie delivery service
The Best Meal Delivery Dishes for Cooking with Your Kids
1. Mac and Cheese with Autumn Salad
Whisking, stirring, mixing, sprinkling...kids will have just as much fun helping you cook the mac and cheese as they will eating it. Béchamel sauce, mozzarella, and white cheddar make this more special than boxed varieties and a fresh salad keeps meals balanced. One Potato even suggests tips for easier preparation along the way. Customize your meal plans based on your family's size and how often you want to cook during the week.
Plans start at $8.72 and go until $12.95 for one serving
Let's you pause or cancel subscriptions anytime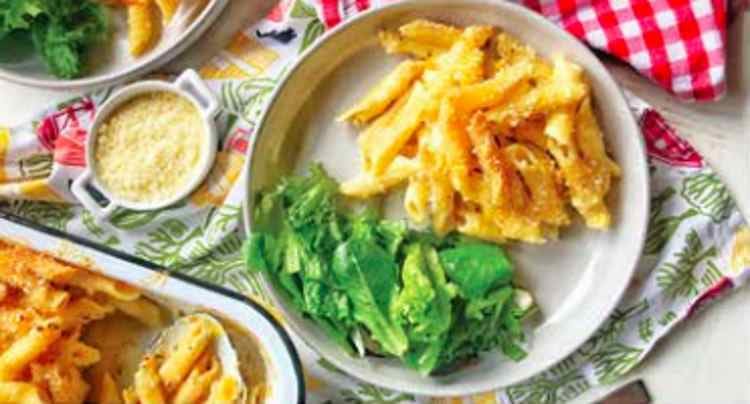 2.Summer Tofu Stir-Fry with Pineapple and Bell Pepper
Aside from knowing that each meal has British celebrity chef Jaime Oliver's stamp of approval, another great aspect about Sun Basket is that each card suggests how kids can help with the process!
This super healthy meal has 660 calories, 13 grams of fiber, and 39 grams of protein per serving
$71.94 per box for the Classic Menu, or $87.92 per box for their Family Menu option
Skip a delivery or cancel anytime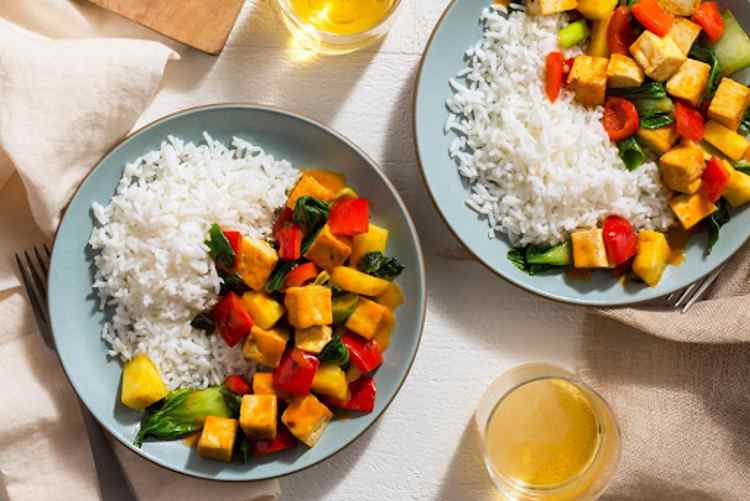 3. Margherita Pizza
Simple ingredients like fresh mozzarella cheese, basil, and grated parmesan cheese means this dish is bound to be a family favorite. Have your kids help prepare dinner by smashing the garlic (with a press), spooning the sauce on the pizza crust, tearing the mozarella into pieces and arranging it on the dough, and seasoning it with salt.
Good Eggs Meal Kits are $74.99 for 3 meals and 3 servings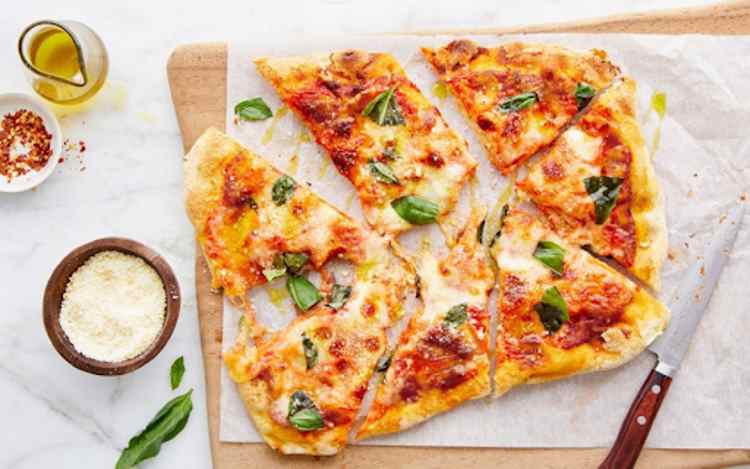 4. Teriyaki-Glazed Chicken with Zucchini and Ginger Lime-Rice
With plenty for your little one to do, this meal from EveryPlate delivers (pun intended) on nutrition. Have your child prepare the sauce, fluff the rice, and mix in the lime zest.
Dinner for 2 is $3.33 per serving, dinner for 4 is $4.16 per serving
This meal clocks in at 580 calories and has 36 grams of protein
Skip when you want and cancel any time

5. Spicy Cold Sesame Noodles with Bok Choy, Carrots & Soft-Boiled Eggs
Have a refreshing summer meal ready in less than 30 minutes courtesy of Blue Apron. After boiling the noodles, cutting the vegetables, and cooking the eggs, have your kitchen helper mix the sauce and combine all the ingredients.
$59.94 for 2 servings or $71.92 for 4
750 calories and 27 grams of protein for 2 servings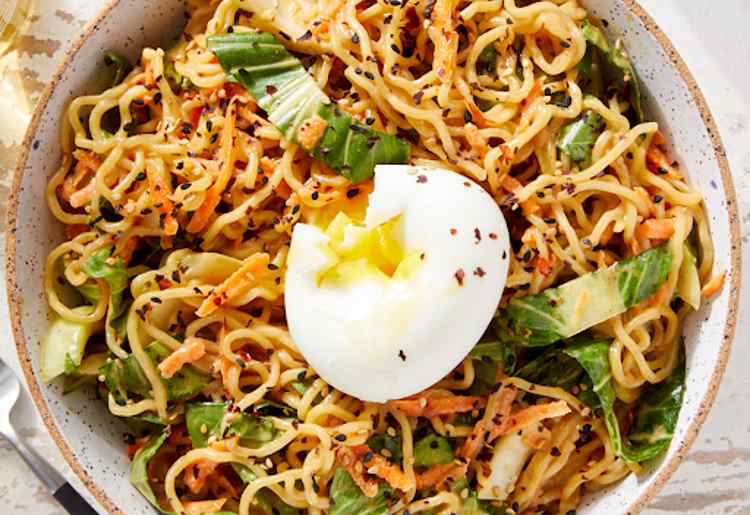 6. Harissa Falafel Served with a Cashew-Garlic Tzatziki + Ruby Red Beet Hummus
A kid-friendly mediterranean-style dish with tons of flavor. Sakara Life provides fresh, plant-based, organic meals delivered right to your door. Okay so this one doesn't require cooking, but plating can still be considered part of the process, right?
$80/meal program
Organic produce
Can cancel your subscription at any time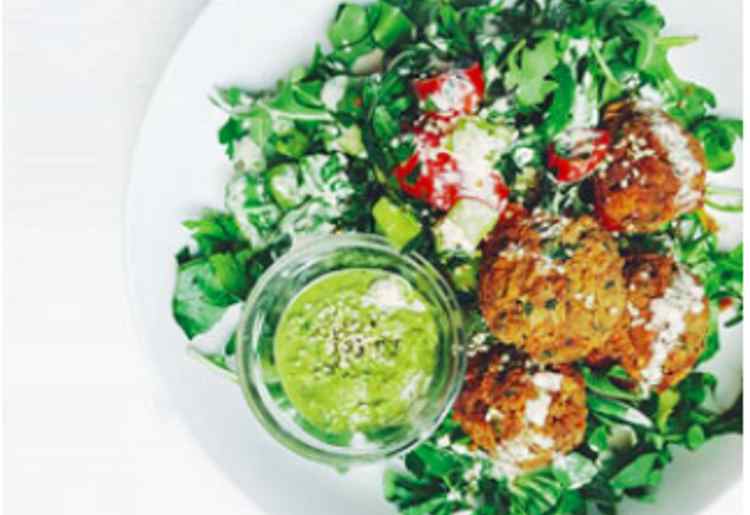 7. Mediterranean Flatbread with Blistered Tomatoes & Spinach
Dinnerly said it themselves, "Flatbread is code for 'healthier-pizza-feels-in-less-time.'" Is there anything more appealing to a little one than mashing soft delicious foods together in a bowl? Let them assemble the flatbread and celebrate their contribution to the table.
$39/week
This dish contains: 620 calories, 29 grams of fat, 20 grams of protein, and 78 carbs
Flexible subscription option where you only pay for what you receive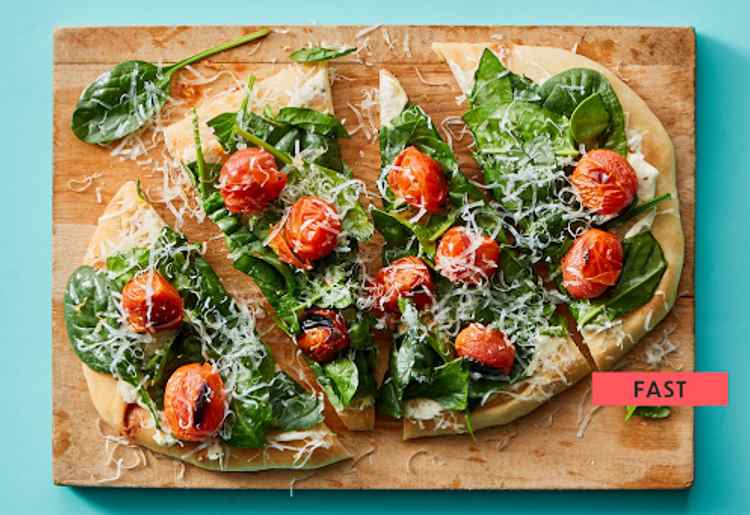 8. Malaysian Chicken Skewers with Herbs and Coconut Rice
Wanting to give meal kits a try but don't want to commit to a few weeks at a time? FreshDirect may be your answer. An upgraded chicken and rice dish with tons of flavor. From washing the veggies to mixing everything into a bowl and plating the meal, this one will keep kids busy.
$10 per serving (serves 2)
820 calories
Meals sold separately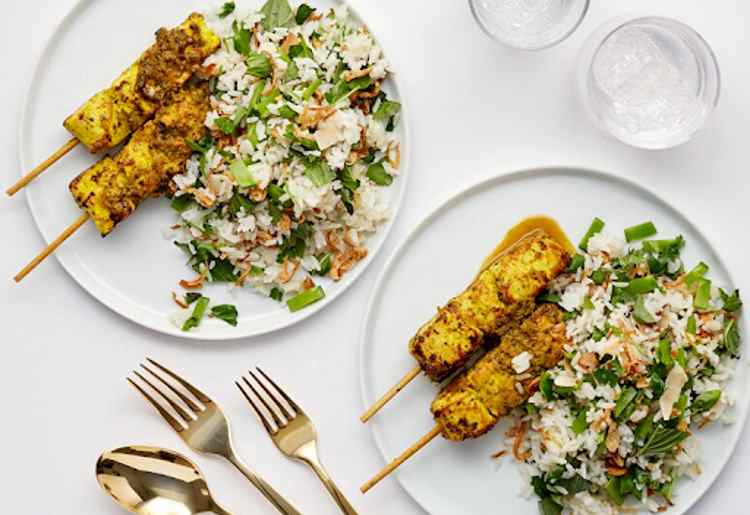 9. Gochujang Grilled Cheese with Peanut-Kale Salad
Spicy Korean chile paste (forgo for the kids when needed) meets melty fontina and white cheddar. To get in those nutrients, Plated added a refreshing kale and green apple salad. Though not the most nutritious meal, there's nothing like making a grilled cheese to keep kids satisfied.
$35.85 per week for 2 servings, $44.77 per week for 3 servings, or $59.70 per week for 4 servings
Meal contains: 820 calories, 24 grams of protein, and 77 carbs
Can cancel your subscription at any time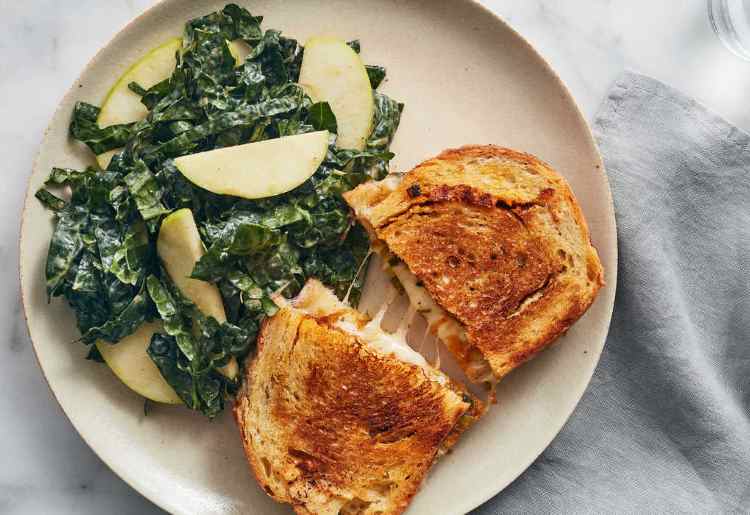 Making Cooking with Kids Easy and Fun
There is no shortage of meal delivery dishes that kids would love making, and eating. The best meal kits for kids are easier than grocery shopping for ingredients, cheaper than restaurants, and make eating healthy easier than it is with both those options. Add in the quality time that it gives you with your children, and giving a meal kit a try is an easy choice that the whole family will love.