From Zoom first dates to a focus on politics to dating according to your personality type, 2023 dating trends did not make it easy to find the ideal partner. Many people felt that these trends made connection harder, and some even gave up altogether because dating just became too much work.
If you decided to put yourself out there before, but haven't found "the one" yet, then I have great news for you—2023 might be your year.
Here are ten of the biggest online dating trends of our current era, plus a little something extra, so you know what to expect in 2023.
» Ready to find your perfect match? Check out our top picks for the best dating sites and apps.
1. Situationships
I've been there, you've been there, we've all probably been there—the place between a serious relationship and friends with benefits, also known as a situationship.
Situationships became popular in 2022 as priorities changed for many, worldwide. Fast-paced global events made people realize just how important touch is for their well-being.
I think it's likely that situationships will continue to trend in 2023 as we work toward re-evaluating our priorities.
2. Sober Dates
Alcohol consumption increased during the pandemic. So, in 2022, many people re-evaluated their drinking and committed to consuming less alcohol.
We noticed sober dates led to deeper connections and better conversations, so I believe this trend will continue in 2023.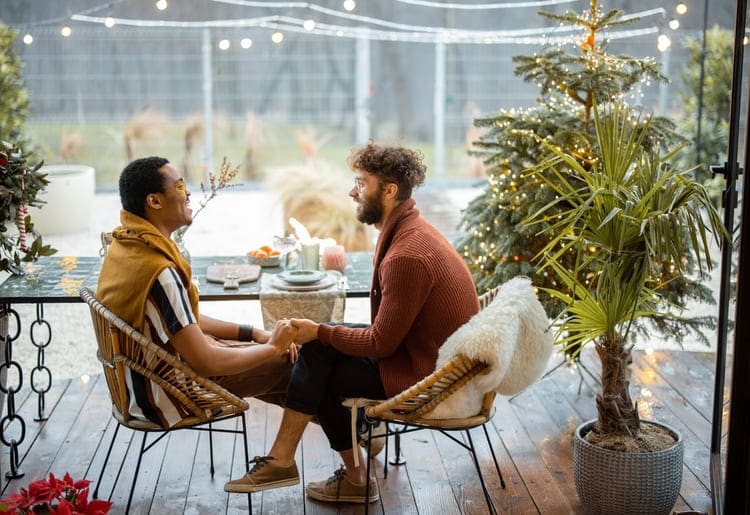 3. Infla-Dating
With the cost of living crisis, the classic "dinner and a movie" date has been out of reach for many.
Lower-cost creative dates became the standard in 2022 and are set to continue in 2023—infla-dating is the obvious solution to the continual rise of living costs.
» Dating on a budget? This is how you can save money on date night.
4. Zoom Dating
The Zoom dating trend is different from the pandemic trend.
We've learned to value our time more during the pandemic. So, even today, we use Zoom dating to decide whether meeting in person makes sense.
This trend may persist in 2023 as we work longer hours because of the cost of living crisis and make people warier of in-person meetings.
5. The "Men Should Pay" Trend
Social media trends saw a return to more rigid gender role stereotypes, as men were told to pay for all dating expenses. Most of this was centered on observing the woman's reaction to evaluate her worthiness.
Hopefully, this trend will not be carried into the coming years.
6. Conscious Dating
Conscious dating saw couples being transparent about their non-negotiables—both positives and negatives. It is popular because it increases the likelihood of a good match by eliminating possible partners who don't share the same goals as you.
This trend requires significant self-awareness, which is very important for this year. I hope to see more conscious dating in the coming future.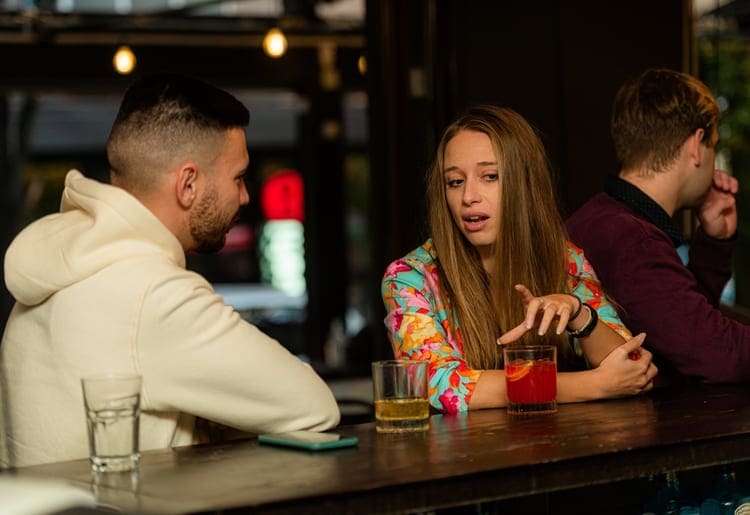 7. Truly Blind Dating
Blind dating apps set up conversations between matches without pictures so they get to know each other before seeing what their potential match looks like. Yes, like Love Is Blind, but minus the drama.
Potential matches need a certain amount of contact before photos become visible, which breaks the ice and leads to better first dates—when it works.
Humans need to process information with their eyes, so I don't believe this trend will continue in 2023.
» Take a look at these tips for dealing with misleading online dating pics.
8. Hesidating
In 2022, most people couldn't decide whether to date casually or seek a more serious relationship. This uncertainty led to the hesidating trend.
This trend's popularity stems from the recent precariousness of life. So, daters have become hesitant to commit to a label, relationship, or relationship style.
Life in 2023 shows no signs of being less complicated, so I believe this trend will continue.
9. Half-Masting
Half-masting involves purposely stepping back from a relationship to assess whether it is right for you and whether it is time to commit.
There are many uncertainties in modern life that increase one's anxiety about making wrong choices, which is why this trend has become so popular.
Half-masting is likely to be equally popular in 2023 as we take time to reflect on the various uncertainties—relationships included—of everyday life.
10. Consensual Non-Monogamy
Exploring consensual non-monogamy (open relationships) on dating apps has gained increased popularity in 2022.
Consensual non-monogamy ranges from looking for multiple casual partners to looking for multiple relationships. Its popularity results from people learning about monogamy alternatives and moving towards improved emotional intelligence.
This trend will continue in 2023 as people commit to self-growth and learn more about different relationship styles.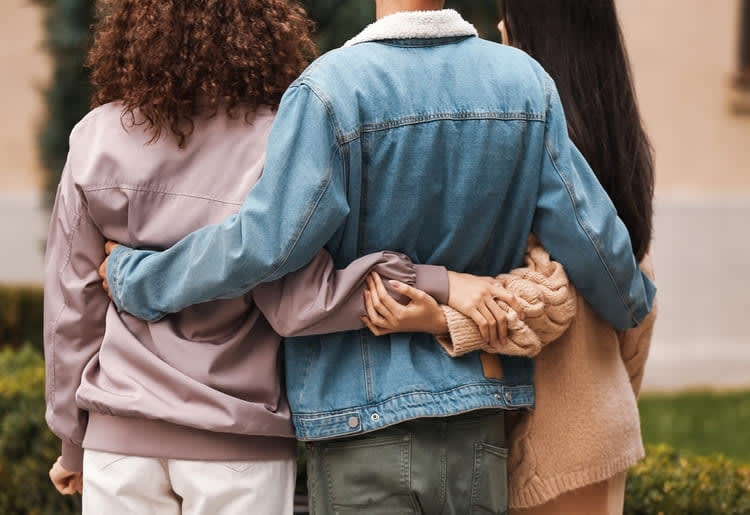 Our Predictions for 2023
Gen Z's dating culture in 2022 highlights some of what I expect to see in 2023 in all age groups.
Being self-aware and more transparent about what we want in our relationships will make dating in 2023 more satisfying and decrease the ick factor. These trends will lead to an improved dating experience by wasting less time with people who are not compatible.
I predict a combination of sober dating and explori-dating in 2023, where people choose to date outside their comfort zones in various ways. This will open up different possibilities and have an overall positive effect on dating culture.
Zoom dating is also likely to continue trending in 2023 as people try to save time and money by screening new partners from a distance in ways that allow better interaction than texting.
Mirror dating (dating in a group) will also trend in 2023 because it gives the benefit of safety and allows friends to share their opinions on potential partners. I believe this trend will positively impact dating for people who are confident in their own judgment and negatively impact those who rely on the opinion of others to help them decide.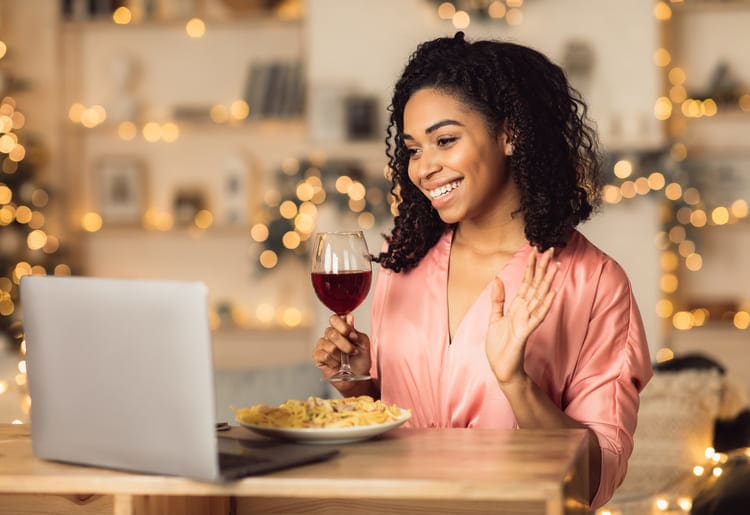 Out With the Old, in With the New
2022 saw dating trends focused on gaining information and insights so we can make better decisions, explore new relationship styles, and expand our boundaries to improve our dating experiences in 2023.
This year, dating apps, like Zoosk and eharmony, that use scientific and behavioral matching, combined with these trends, will raise the probability of you finding that perfect match.
» Here are 10 lesser-known uses for dating apps.