With its recent unwanted attention, Ashley Madison is no longer an ideal option for most daters that are looking for fun. So is the aspect of fun, mysterious, adventurous dating over? No! In fact, there are plenty of free alternatives to Ashley Madison.
Many people use dating sites and apps to find a match, but that doesn't mean everyone is looking for a serious relationship. In fact, 26% of Americans said they use dating apps for casual hookups rather than finding a significant other. That doesn't only apply to singles. People in relationships also use hookup sites looking for a fun time, as studies have shown that one-third of Americans don't believe in monogamy. Whatever the reason, if you're looking for a fun and flirty dating site or app, look no further.
Our Top 10 Choices: Which Is Best For Your Needs?
Eharmony - Best for premium matchmaking
BeNaughty - Best for free features
EliteSingles - Best for sapiosexuals
Match - Best for divesity
Zoosk - Best for finding matches with ease
AdultFriendFinder - Best for swinging and alternative connections
Gleeden - Best for women looking for hookups
Heated Affairs - Best for affairs
FriendFinder-X - Best for casual hookups
NoStringsAttached - Best for privacy features
Our Top 10 List of the Best Hookup Sites and Apps:
1. Eharmony
Premium match-maker with compatibility algorithm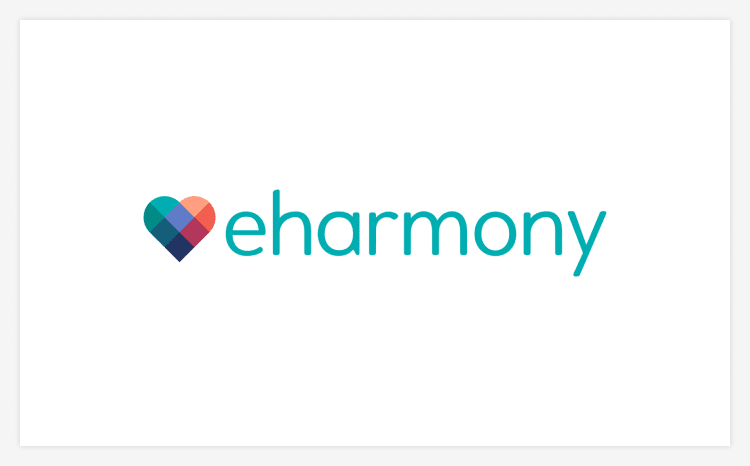 Best for: User experience
Starting price: $395.40 for 6 months
Connection type: Long-term
With a sharp focus on compatibility, it's no wonder eHarmony is one of the leading dating sites out there. A rigorous personality and preferences quiz on sign-up is fed into an algorithm that gives you your best possible matches.
Though it doesn't have catalog-style member browsing—as with Match, for example—eHarmony enables you to get quickly matched with hookups with similar outlooks. The compatibility quiz assures that you're not wasting your time on people who aren't a good match for you.
Pros
Effective compatibility quiz
Friendly user interface
Great for finding long-term connections
Cons
No member browsing
No paid plans under 6 months
Eharmony is focused on finding you the right match for hookups and relationships, thanks to its compatibility quiz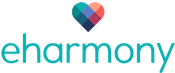 Visit Site
2. BeNaughty
A friendly interface with plenty of free features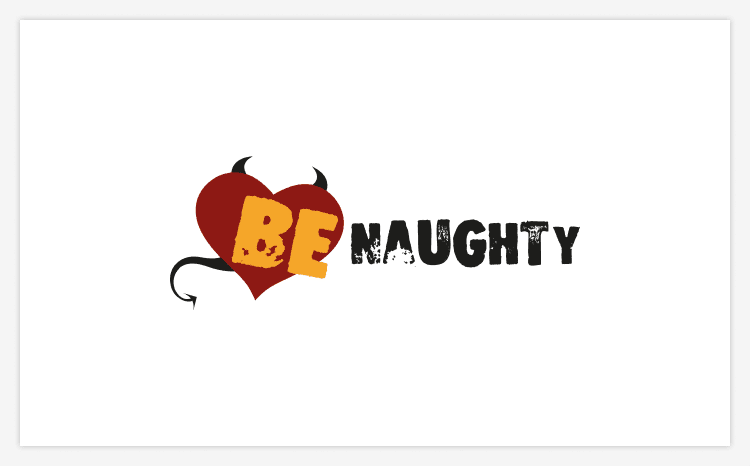 Best for: Free casual dating
Starting price: $2.97 for 3-day trial
Connection type: Casual
A top choice for free hookup websites, BeNaughty can help you meet new people without making dents in your bank account. On the free plan, women can use most basic features, while men are able to read incoming messages and reply with up to 5 messages per day.
As soon as you sign up, you can set the search and privacy parameters you need. Filters include marital status, ethnicity, and even eye color, enabling you to find what you want from the get-go. Its swipe-left-or-right app interface is easy to use, while chat history is always a click away.
Pros
Reasonable functionality for free
Breadth of search filters
Private photos and videos
Cons
Reputation for over-billing
No couple accounts
BeNaughty allows users to be as anonymous as they choose, so anything you choose to keep private stays that way

Visit Site
3. EliteSingles
A fun dating app for sapiosexuals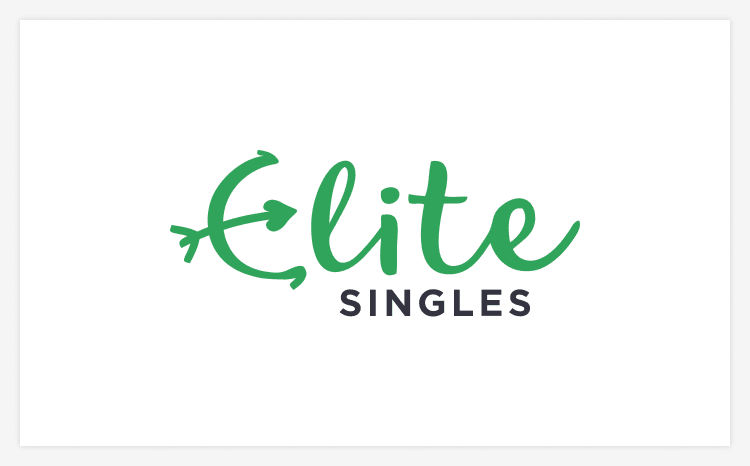 Best for: Finding intellectual partners
Starting price: Free trial, membership from $31.95 per month
Connection type: Long-term
Most mature dating almost sounds fishy and suspicious. But not EliteSingles. With thousands of mature members and an excellent matchmaking system, EliteSingles' matchmaking matches you to someone who would fit you best. It doesn't mean you're obligated to date the person forever.
Plus, it's a great place to find people who are honest and friendly. For instance, the site doesn't allow rude or scammy behavior, or immature and hateful members. With your help, the site will ban such members and keep the site a safe place for fun dating.
Pros
Personality test based matches
Profiles are approved manually
High percent of university graduates
Cons
Must pay to search for matches
Signup process is long
EliteSingles is a great place for people who would like to connect with established and educated individuals, even just for hookups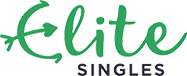 Visit Site
4. Match
Reputable website with plenty of fish in its seas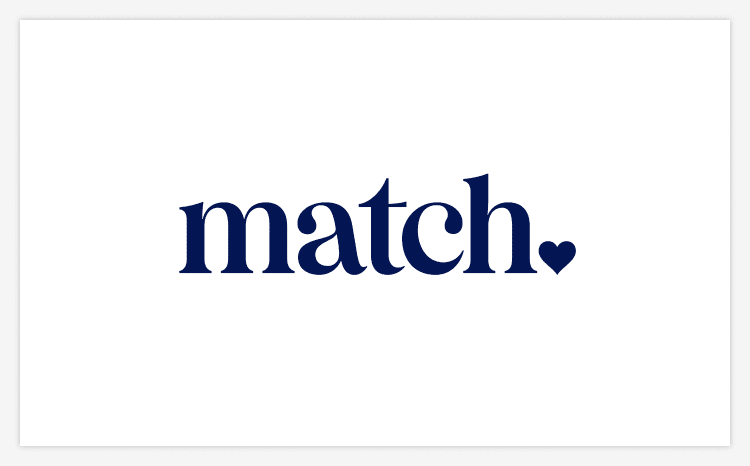 Best for: Diverse membership
Starting price: $35.99 per month
Connection type: Long-term
No less than a pioneer in online dating, Match can suit your dating needs whether you're single or married, looking for hookups or long-term relationships. The size and diversity of its member base mean you can join subgroups based on religion, ethnicity, sexual orientation, and many other personal identifiers.
Match is well established due to its effective user interface, match-making algorithms, and focus on data privacy. However, there's 1 downside for married people looking for hookups or affairs: you may need to put in extra effort, patience, and money to find someone with the same background or desires as you.
Pros
Substantial member base
Diversity of backgrounds and preferences
You can both browse and swipe through members
Cons
Extra effort if you're looking for an affair
Limited compatibility questionnaire
Match is a reputable dating site with a large dating pool a helpful algorithm to help you find your next match

Visit Site
5. Zoosk
A dating platform that caters to every preference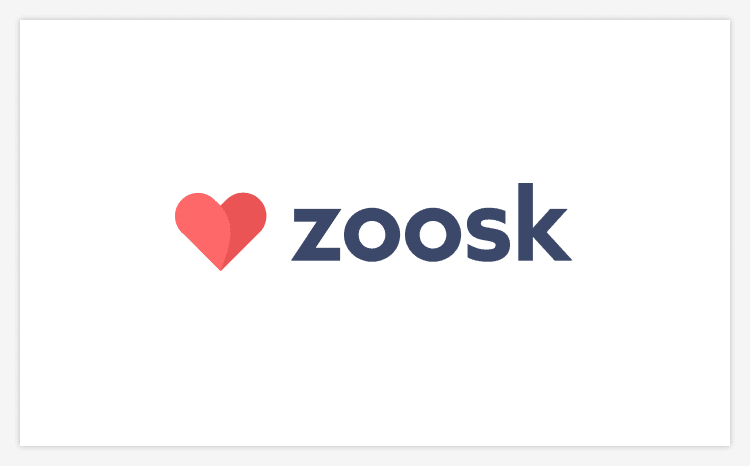 Best for: Easy-to-use app
Starting price: Free trial, membership from $12.49 per month
Connection type: Casual or long-term
Zoosk has made dating for people looking for fun easier than most sites. Sure, it started as a Facebook app, but since then, it has grown to over 40 million users and improved upon its matchmaking system. It's a great place to find singles eager for fun dating and fun encounters.
Zoosk works perfectly on your phone, so you can keep conversations and emails private. With ID verification available on four different fronts, it's easy to find members who are trusted on Zoosk. Zoosk has a carousel feature, in which you can quickly view member profile photos and swipe yes or no, so you can find a potential match in no time.
Pros
Personalized dating
Added security with Zoosk Insignia
Over 40 million users
Cons
Advanced features cost extra
No video chat available
Zoosk offers ID verification that makes it easy to find trusted members. Just swipe left or right and find a match in no time

Visit Site
6. Adult FriendFinder
Judgment-free environment for non-traditional dating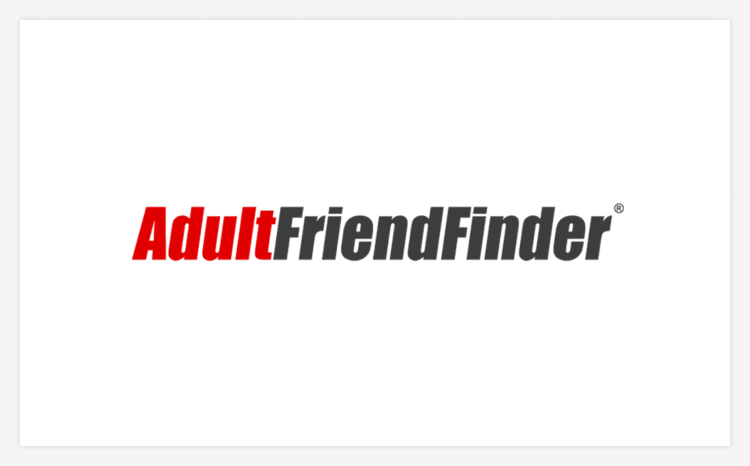 Best for: swingers and alternative daters
Starting price: $39.95 per month
Connection type: Alternative
Adult FriendFinder is primarily aimed at the swingers and alternative dating community, enabling fun, judgment-free casual flings. With features varying from cam chats to co-owning an account as a couple, the website can help you get personal with like-minded people.
On Adult FriendFinder, you can get started for free by setting up your profile, viewing other users' photos and basic information, and using parameters to filter your dating search. However, for access to one-on-one chats and users' full profiles, you need a paid plan.
Pros
Cam chats
Catered to swingers and alternative daters
Couple accounts
Cons
Messaging behind paywall
Potential fake profiles
Adult FriendFinder caters to alternative daters including swingers, and allows for couple accounts for people looking for a unicorn

Visit Site
7. Gleeden
Discreet dating centered around female spouses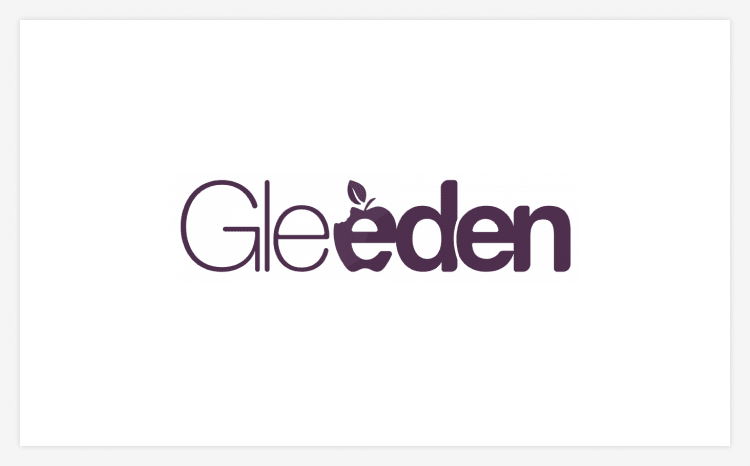 Best for: Women in a relationship
Starting price: $14.99 for 25 credits
Connection type: Affairs
If you're a woman looking for a memorable dating app experience, Gleeden is designed for you—and if you're in an existing relationship, even better. Discretion is key, so members can opt for anonymity for certain profile sections such as photos. Gleeden is well known for eliminating bots and fake profiles, so you can be assured, generally speaking, that you're speaking to real people.
Women get free usage of the website. Men are charged for credits, which are used on actions such as sending messages.
Pros
Discretion and anonymity focus
Empowering female-driven dating
Expressing interest is free
Cons
Unread messages may expire
Men are charged for messaging
The focus on discretion and anonymity makes Gleeden the perfect for women who are interested in alternative dating

Visit Site
8. Heated Affairs
Safely connecting you to other spouses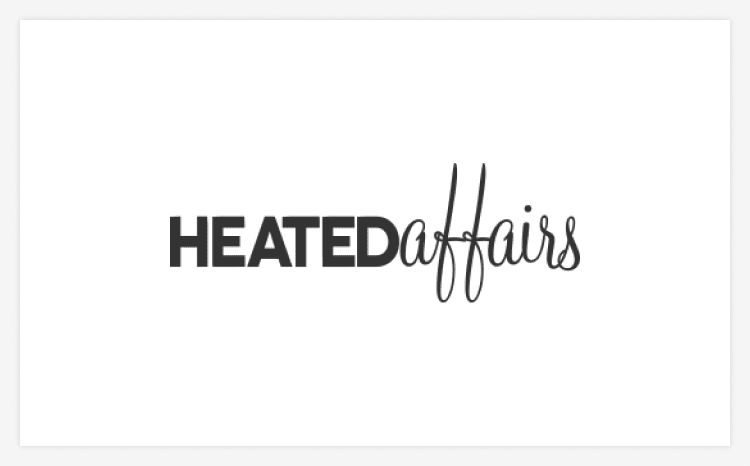 Best for: Meeting people looking for an affair
Starting price: $3 for 200 credits
Connection type: Affairs
If you're married or in a relationship, Heated Affairs can connect you to other spouses, thus enabling straightforward conversations. On the website, you can join interest groups, watch live webcams, and filter member profiles according to criteria such as personal kinks.
As far as adult dating sites go, Heated Affairs offers sufficient functionality for you to find your online affair partner. The website boasts a strong member base of 48 million profiles—but the company doesn't have a huge reputation for deleting fake profiles.
Pros
Livestream webcam
High member base
Targeted at affair enthusiasts
Cons
Potential fake profiles
Messaging behind paywall
Heated Affairs easily connects you to other spouses, enabling straightforward conversations and possible hookups

Visit Site
9. FriendFinder-X
Dating catalog for casual hookups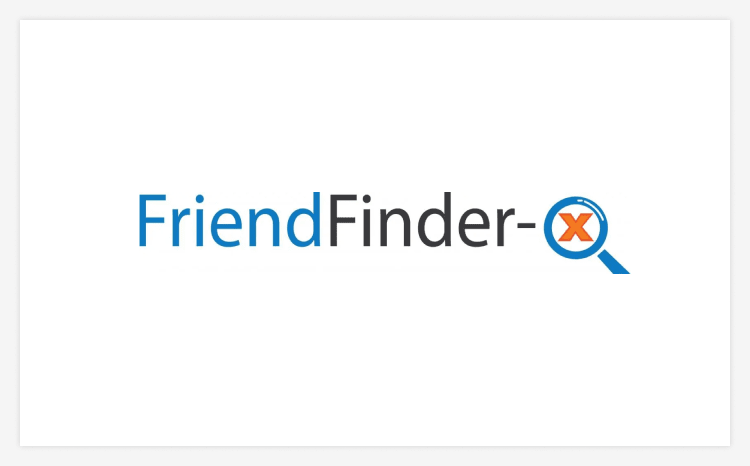 Best for: Casual encounters
Starting price: $20 per month
Connection type: Casual
Whether you're looking for friends or a bit more, FriendFinder-X can help you find your match. It attracts casual hookup enthusiasts from a variety of backgrounds, including married, single, couples, LGBTQ+, and more. With such a varied pool of prospects comes an in-depth filtering feature, with which you can browse profiles according to sexual orientation and other identifiers.
A differentiator for FriendFinder-X is its erotic story group chat feature, through which you can learn about members' private preferences and initiate one-on-one chats.
Pros
2-way webcams
Extensive filters and profile info
Group story sharing feature
Cons
Limited free membership
No matching algorithm
On FriendFinder-X you can find people of all backgrounds and sexual orientations for friendships, hookups, or any other purpose
Visit Site
10. NoStringsAttached
Finding your best match for any purpose - discreetly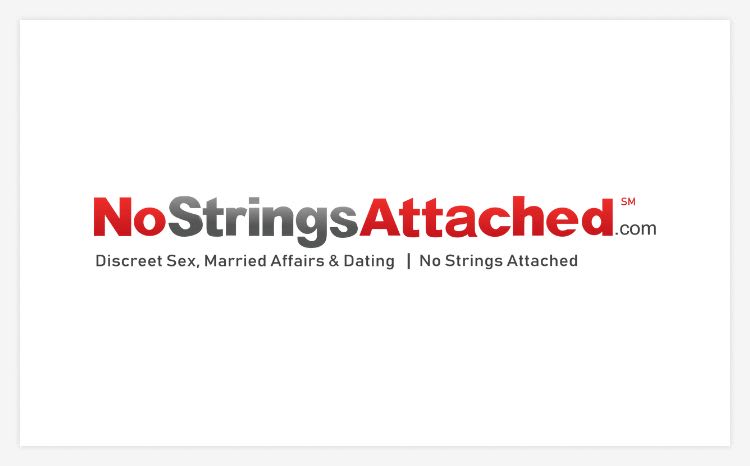 Best for: Great security features
Starting price: $29.95 per month
Connection type: Casual or affairs
Operating for more than ten years now, NoStringsAttached provides an attractive alternative to Ashley Madison. This site is designed specifically for single people or those involved in committed relationships and offers a convenient way to find your best match for whatever purpose.
With excellent security features to keep things discreet and more than 3 million monthly users, this site has everything you need to feel safe about what you are looking for (and looking at).
Pros
Excellent privacy features
Face-to-face livecam
Plenty of users
Cons
No app available
Free membership is limited
NoStringsAttached is great for finding casual hookups with people of all types, as well as live video chatting to others

Visit Site
Are hookup and affair sites safe?
Generally speaking, hookup and affair sites are safe. The occasional data breach might make the headlines since the servers that store your online data are rarely, if ever, 100% impenetrable. That said, you should choose a provider with a track record of maintaining user privacy.
Additionally, the best hookup websites invest in algorithms that eliminate fake profiles and bots, enabling you to invest your dollars in real people and have more fun.
How much do hookup sites cost?
Pricing plans differ from site to site, and even some of the best free hookup sites may have additional features that you have to pay for. However, many adult dating sites offer free use for women while requiring men to pay for credits or a monthly subscription. Credits are spent through individual actions, such as sending a message or accessing a private video. Monthly subscriptions, which vary between $20 and $65, tend to include messaging, live cams, and group forums.
Make sure you understand how the website charges you before providing your credit card details to avoid hefty charges.
How to find the best hookup sites
When looking for the best online hookup sites, ask yourself where you'd like your profile to be found. If you want matches to connect with you based on detailed interests and preferences, give eHarmony or FriendFinder-X a try. On the other hand, if you'd rather make use of cam chats, group forums, and livestreams by professional models, NoStringsAttached and Adult FriendFinder may be more up your alley.
If you're married, you might be wondering how to find hookups in a discreet and private environment. You may want specialized websites such as Gleeden and Heated Affairs.
Why choose from these hookup sites?
The concept of hookup or affair websites may seem confusing to some. Here are the top reasons why an adult dating app may be the right choice for you.
To Meet Like-Minded People
If you're eager to start a hookup or affair, you probably want to meet someone in similar circumstances using casual hookup sites. The hookup sites on our list cater to a variety of dating types, including swingers, couples, ethnicity-based and LGBTQ+ dating, and more.
While meeting new people at work or at bars has its charm, specialized dating websites and apps can help you speed things up with the use of matching algorithms and a large member base.
To Hide Your Identity
Chasing your fantasies comes with its risks, and you should choose a platform that puts privacy first and offers anonymity features, such as fake profile names and private photos.
On many dating platforms such as Tinder, you can connect using a social media account that bears your real name, which may not be ideal if you're looking for anonymity. Generally, affair and hookup sites have tools to ensure your actions are private.
To Protect Your Data
Communication is key to any relationship—and to extramarital ones in particular. If you're hoping to have discreet conversations with new partners, a password-protected app or website may be the way to go.
Many hookup sites use industry-standard encryption to secure data such as names and emails, while some encourage users to report bugs or vulnerabilities encountered on the site.
To Enjoy the Best Hookup Sites
Whether it's through the use of a compatibility algorithm or browsing members' livestreams, getting to know people with similar dating patterns can be a freeing experience.
If you're in an existing relationship, you may want a community that doesn't judge. By joining alternative dating websites, you can explore your preferences with ease and candor.
The Bottom Line on Cheating and Affair Websites
Emphasizing discretion and guilt-free fun, cheating and affair websites cater to a community that may otherwise get lost in mainstream dating apps. For example, adding marital status to profiles and search filters can help build a straightforward foundation with potential matches.
With a great deal of choice—from webcam-heavy sites like NoStringsAttached to algorithm-led matches on eHarmony—comes the responsibility of picking what's right for you. Hookup websites can be safe and fun, but it's up to you to find appropriate partners using your profile depth, search parameters, and conversation skills.
Ready to get started with your fun dating adventure? Check out our best dating sites for you and get started today.