In a Nutshell
Zoosk is a fun and easy-to-use dating website that can help connect you with the right person. With over 30 million app downloads and a database of more than 40 million singles, your chances of meeting someone special are high. I'd heard a lot about this popular site, so I was really excited to finally see what all the fuss is about. Here are my thoughts on the features, pricing, and pros and cons.
pros
Personalized dating insights and reports
Behavioral matchmaking
Zoosk Insignia system provides added security
cons
Must pay for advanced features
No video chat option

Zoosk Visit Site
Video Review: Why You Can Count On Zoosk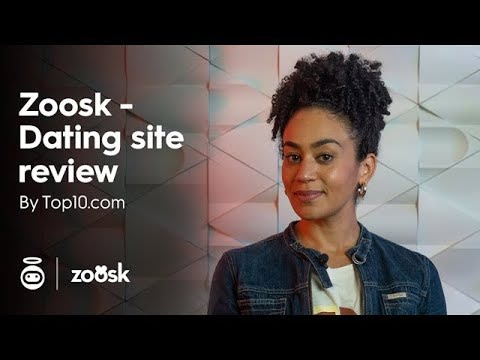 Is Zoosk Legit?
Zoosk is a legit dating app. It has plenty of users, some helpful matching tools, and a reputation of helping people connect with other like-minded singles. The biggest appeal about Zoosk is the number of users - over 40 million accounts, and around 3 million messages being sent on a daily basis.
Zoosk's rating is 9.1 out of 10 points on the Top10 scale. The overall rating is based on 53 user reviews, who rated Zoosk 3 out of 5 and found it particularly easy to use. It's also based on its brand reputation (based on web analytics), customer engagement, and its features and benefits as found in this product review - like elaborate dating insights and safety measures.
The bottom line is, Zoosk is a legitimate dating site that's a great fit for casual dating, hookups, and serious relationships alike. If you're exclusively seeking a serious relationship, however, it might be worthwhile to check out other dating sites like eharmony.
Zoosk at a Glance
Best For
Anyone looking for a long-term relationship
Number of Members
40 million
Recommended Age
25-45
Gender Breakdown
52% female, 48% male
Who's on Zoosk?
Mainstream dating, LGBT-friendly with a wide range of ethnicities, religions, and backgrounds
Favorite Features
Behavioral matchmaking, dating insights reports
Video Chat
No
What Is Zoosk?
Zoosk is an all-purpose online dating app and social platform that personalizes your dating experience, so you can easily find your perfect match. Zoosk has unique behavioral matchmaking technology that continuously learns from its 40 million users to deliver better matches for the single people using it.
Zoosk was formed in 2007 as a dating app on Facebook, and has since become a leading online dating platform and the highest grossing dating app in the Apple App Store. It's available in 80 countries and 25 languages, so it's a truly global dating app. Out of the different online dating sites, Zoosk is pretty promising when it comes to results - just look at the Zoosk reviews.
How Much Does Zoosk Cost?
Zoosk's pricing is pretty standard for the dating industry these days. If you want to test the waters first, you can create a limited free account. To access all features, you will need a premium subscription. Prices start at $29.99 for a one-month subscription
If you like the experience, you could sign up for a full six-month plan at only $13.33 per month to get the most savings. A 12-month contract is an even better deal, coming in at a low $9.99 per month. You'll save a significant amount with an annual subscription, making it an excellent option for those ready to commit to a dating platform.
Overall, Zoosk is quite a low-cost option, so you don't waste your money for high-end features. Many dating platforms charge $30+ per month, but Zoosk's annual subscription option brings this cost down to a much more affordable level. You can pay via credit cards.
What Can You Do With Zoosk for Free?
Zoosk offers a free account that you can actually get a lot from, including the Carousel and Behavioral Matchmaking tools and unlimited manual searches. But without paying for a month's membership, you will still be quite limited.
While you can get an idea of the users who are available in your area, you won't be able to send messages, chat with other users (video chatting is not available, however), or connect with users who have viewed your profile. You also won't be able to take advantage of Zoosk's "SmartPick" behavioral matchmaking, which determines matches for you based on your preferences and behavior.
With a free Zoosk membership, you can surf around and see what members are online in your area. You can also see which users have expressed interest in your profile, but it pretty much ends there.
If you want to contact other users and chat, you'll need to upgrade to a premium subscription. This makes it essentially impossible to get a date with Zoosk for free.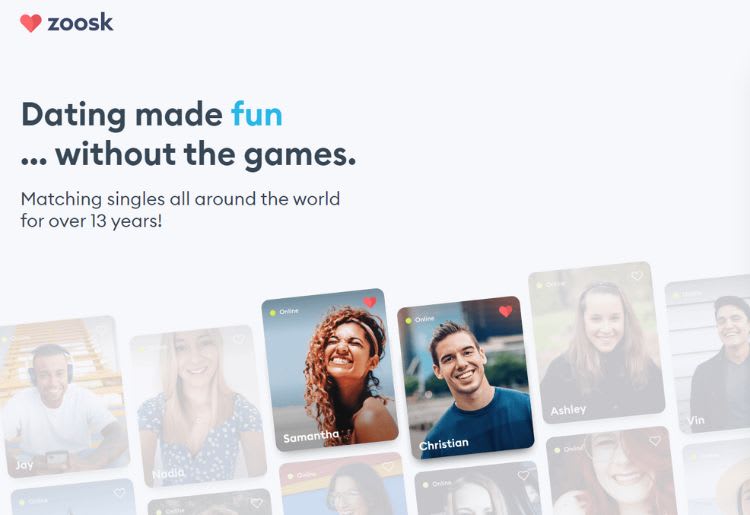 Premium Features and Upgrades on Zoosk
Zoosk's matchmaking technology plugs your preferences into the Carousel feature that greets you on the site so that the best possible matches come your way. To make full use of this smart dating technology, the paid membership is the way to go.
Zoosk offers a selection of interesting features designed to make the online dating experience a fun and exciting one. One of the most unique and useful features of the Zoosk membership is the dating insights reports. Here are some of the major benefits.
It gives you some real insight into your dating preferences and even your own personality to help you learn more about yourself and how or whom you like to date.

It makes the selection process faster and easier and can sometimes be a real eye-opener.

The more you make use of the site, the more information it collects, and the more insights you are given.
If you want to get in touch with someone on Zoosk, you can Smile or Like their profile. Additionally, you can send a member a text message. Or, if you really like someone, you can send them a virtual gift. For me, as a digital marketer obsessed with analytics and geeky tech.
A super-smart, effortless way to promote your profile is the Zoosk Boost feature. Purchasing Boost with Zoosk coins will help you get noticed and highlighted in different places on Zoosk, including in people's messages and Carousel (the search tool). Zoosk coins can be purchased, or you can earn them through onsite activities such as becoming a fan on Facebook or installing the mobile app.
Another neat feature is the use of Zoosk coins. These enable you to buy gifts like a virtual box of chocolates for 20 coins, a virtual cocktail for 20, or a digital teddy bear for 25. You can also purchase 75 boosts for 150 coins, which could really help your profile get noticed. A package of 180 Zoosk coins costs $19.99, 480 costs $39.99, and 1,800 is $99.99.
How Zoosk Works
Zoosk is one of the world's most popular dating platforms, and it uses advanced technology to ensure it continues to deliver leading online dating solutions. The thing that stands out the most is its smart matchmaking algorithm, which analyzes the people you interact with and suggests likely matches.
How to Sign Up for Zoosk
The signup form is right at the top of Zoosk.com, which is super accessible and receives an A+ from me, someone who doesn't like to search for things and a former project manager who appreciates quality site designs.
You can create a Zoosk account in under a minute, which is pretty quick compared to other dating sites and apps. At any time, you can go back and spend a long time filling out additional details about yourself if you want a more thorough profile and better search results. The initial process is simple.
Zoosk will ask you for some basic info (name, email address, birthday).

Then, you'll need to enter your location.

Next, upload a photo; you can do this from your desktop or a Facebook account.

Add some more personal details, like your body type, ethnicity, and level of education.

Once you've confirmed your account via email, you're ready to start.
Allow me to start this off by saying that there are very attractive people on Zoosk. Aside from that, my first impression of the app was a rather rocky one. The appropriate profile photo that I uploaded of myself standing in front of a painted mural was removed within the first few minutes of signing up for "not following Zoosk's photo guidelines," which is a party foul in my opinion. I switched it to a full-body and fully dressed photo of me on a plantation in Savannah and it was removed again.
Setting Up Your Profile on Zoosk
If you need to, you can return to your main profile and edit the information you entered during the signup process. This is very easy to do, and it's worth introducing yourself and adding some interesting photos to attract potential dates.
The photo verification system enables you to literally verify that people look like the photos they're uploading to their profile, so you can avoid falling for a catfish. After you answer a few questions based on your dating preferences and keep using the website, Zoosk will use its SmartPick™ AI system to introduce you to people in whom you might be interested.
One of Zoosk's strongest points is its matchmaking algorithm, which finds you the best matches and can prevent you from wasting time while swiping at home. With more of us spending time at home and not going on "traditional" dates, it's good to know that Zoosk takes its features seriously and gives you the chance to find what you're really looking for.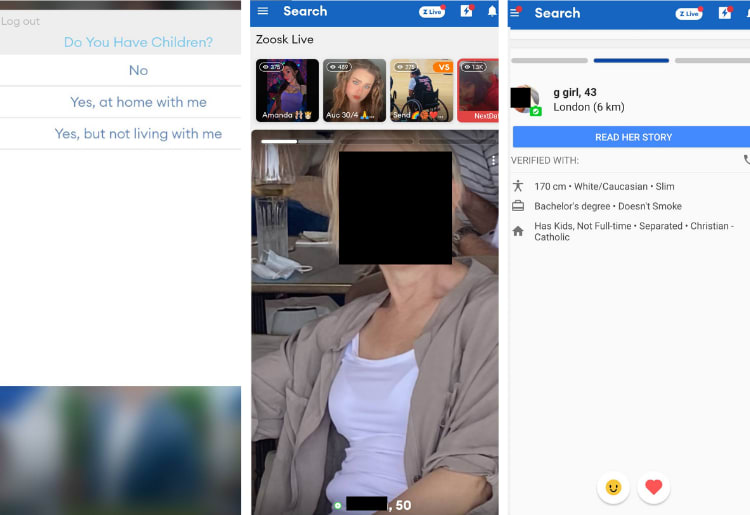 How to Find Matches on Zoosk
There are three different ways to find matches on Zoosk. You can search manually, take advantage of Zoosk's behavioral matchmaking, or select potential dates from the carousel.
1. Behavioral Matchmaking
Behavioral Matchmaking is kind of like machine learning in the dating field. The system learns your preferences, likes, and dislikes, so it can continuously give you more accurate results. It is one of the most sophisticated ways to find matches and is known to be incredibly successful. Zoosk will send you one match a day that you can either respond to or decline.
2. Manual Search
If you have more of a hands-on approach to dating, you can manually search through Zoosk's database to find your own matches. This is easy to do; simply click from one profile to the next until you see one that is appealing to you. You can see other members' profile pics, ages, and locations to make a quick decision as to whether or not you're interested in going further.
If you are, there are quick messaging options, which we'll discuss in the communications section below. You can also edit your search to get more specific results using filters like age, location, distance, ethnicity, and relationship status.
3. Carousel
This is a quick match feature that will let you swipe through lots of profiles at a glance. You're shown a profile pic and can click "Yes," "No," or "Maybe" to rapidly move through multiple profiles each minute, Tinder-style.
This is a good way to see lots of profiles, so if you are good at snap decisions, this is the route for you. You can also star the member, signaling to them that you have taken an interest. Then, it's up to them to make the next move. Note that carousel searching is a limited feature, which you'll need to pay for with virtual coins after a certain number of views.
Safety & Security
Zoosk has a photo verification step that requires new members to snap a photo of themselves using their smartphone during signup. This helps prove they are who they say they are and minimizes the chances of getting involved with a spammer or bot.
In 2022, Zoosk rolled out a trail-blazing new verification system, Zoosk Insignia, which provides an extra level of safety against romance scammers claiming to be members of the US military. Zoosk members who choose to submit valid proof of their U.S. Military service status will be given a military verification badge that shows up on their profile.
Additionally, Zoosk has a strong no-harassment policy and makes it simple to block someone who is bothering you or being inappropriate. The platform also features a helpful online dating safety guide. It's an entire section dedicated to offering tips to make the dating experience safer and more comfortable for everyone. It offers useful advice about making your profile safe, connecting online, meeting in person, and even sniffing out spammers.
Zoosk for Seniors
Zoosk is one of the best dating sites and apps for seniors, enabling 50+ singles to find varying levels of commitment with those in their age group. It's super easy to use, fun to browse, and has a big enough community to help you find your ideal match.
You can easily use the advanced filtering options to search for the exact age range you're looking for. You can also filter by other preferences, such as number of children, location, educational history, and more.
Their safety features, mentioned above, also help senior singles feel safer about online dating, as they can avoid catfishing and fake profiles—which is much-needed in the Tinder Swindler era.
Zoosk App
Zoosk has a convenient mobile app that makes it easier to connect with people throughout the day. It's available for Android and iOS devices, and it includes virtually the same features as the web client.
For one, the Zoosk messenger app lets you send SMS to anyone on the network, making that initial communication a lot easier and less awkward. It's also useful if you are looking for a casual date, because it makes it easy to search and quickly filter through profiles.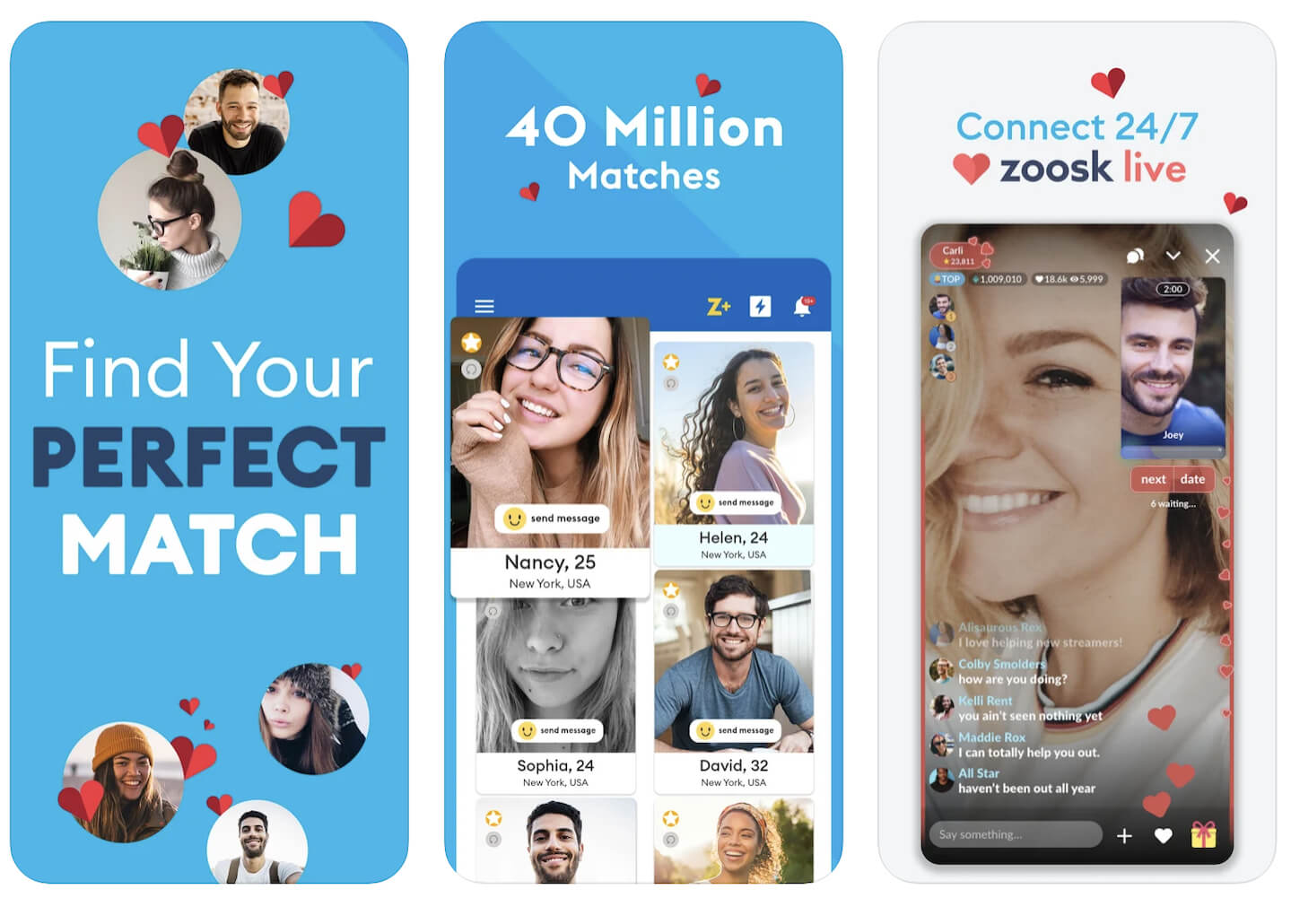 You can link your Zoosk profile to your Facebook account, which means you can get updates to your news feed about your account, like when a potential match updates their profile, adds photos, or is active in some other way. There's even a "Super Send" feature that allows you to reach out to multiple users at once.
On top of this, you can choose from pre-selected icebreakers which will be sent to a variety of users who can then gauge their interest and reply, thereby initiating a deeper conversation. Another helpful tool, SmartPick, uses technology to choose matches for you based on compatibility and your history of likes.
Zoosk Customer Service
Zoosk has an extensive help center that includes a searchable FAQ section. You can speak with a customer service representative directly via one of the Zoosk social media accounts or by sending an online support ticket. There is no phone number available for Zoosk.
Getting a refund with Zoosk may be difficult. It doesn't have a refund policy, but instead encourages users to reach out to the customer service team with any billing or account-related questions.
How to Cancel or Pause a Zoosk Subscription
The easiest way to cancel or pause a Zoosk subscription is to turn off automatic renewals. You will benefit from premium features for the extent of your current subscription period, but you won't be charged again when this expires. In this case, you will be able to maintain a free account, which you can upgrade again in the future.
However, it's also possible to delete your account altogether if you would like to remove it from the Zoosk platform. From the settings menu of your browser (gear icon on your smartphone app), click on "Account," then "Account Status." Then, hit "Deactivate" and follow the instructions to remove your account.
Short and long-term relationships
Finding a serious partner
Long-term-relationship seekers
Zoosk vs Match
Zoosk and Match are two of the heavyweights in online dating. Match was the first official dating site on the scene, with over 20 years of experience. Yet Zoosk has taken online dating by storm with its Behavioral Matchmaking technology.
Zoosk is a high-quality dating app with millions of attractive singles to connect with, and Match also stands out as a worthwhile platform to use. Match is far more user-friendly, with genuine people to chat with and better features to enjoy. If you're ready to meet new people who want to have meaningful conversations and get to know you, then signing up for Match is your best bet.
On the other hand, Zoosk is slightly cheaper than Match, and, with its custom profile settings and features, it's specifically designed to find you the ideal casual or long-term relationship that you've been seeking. If you're looking to find your perfect partner, both of these dating giants should do the job.
Zoosk vs Tinder
There are many similarities between these two online dating monoliths, but just as many differences. Tinder's mobile app is its main focus, and its straightforward use—swipe, message, repeat—echoes its reputation as more of a tool for spontaneous or casual hookups.
Zoosk, meanwhile, is a fully loaded website with plenty of space for building a profile, expressing your personality, learning about others, and using compatibility matches to meet like-minded people. Nonetheless, both Tinder and Zoosk are enormously popular, and there's no doubt they can be used interdependently when it comes to relationship status.
Success speaks for itself, and there are plenty of good reasons that both Zoosk and Tinder have become major names in the online dating world in recent years. Ease of use, simple signup, and extensive features abound, but Zoosk was the clear winner in our head-to-head. It simply offers a more in-depth online dating experience and is a better option for those looking to find something to write home about.
Zoosk vs eharmony
Like Zoosk, eharmony is a giant in the online dating industry. It offers more traditional services than Zoosk, enabling users to create accounts and browse local singles. It's also quite expensive, and there's little to justify the high price.
But at the same time, Zoosk has too many extra frills for some users. Both platforms are excellent, but we'd suggest giving eharmony a go if you're looking for a hassle-free dating platform that enables you to meet potential partners.
Love Stories by Zoosk Users
"Our first date was a complete success... We've been dating ever since then, and last Saturday I proposed to her. She said YES! Thank you Zoosk for introducing me to the woman of my dreams." - Scott, CA
"I never thought I would find my match on Zoosk (let alone any dating website). But then I found Jake! He became one of my closest friends in a short period of time... I have never been so happy in my entire life. We continue to push each other to be more positive and caring every day. I can't thank Zoosk enough for helping me find my match." - Casey, PA
"Scott and I started chatting on Zoosk in January 2017. He was well-traveled and funny in a corky way, which attracted me to his profile… As time went on, we became inseparable… you name it and we have done it! He is the most thoughtful, loving and caring person I know. The way he loves me has changed my outlook on life for the better. I can't thank Zoosk enough for introducing me to my future husband." - Keena, MI
How to Boost Your Zoosk Dating Profile
Create a Winning Profile
Your dating profile is the first impression you send out to the virtual dating world. With Zoosk, you can easily and quickly create a profile—also known as a Date Card—and add to it later when you have more time.
When you do come back to it, Zoosk will walk you through finishing your profile by prompting you to fill out a few answers about yourself and your ideal match. The more information you add, the higher the chances you'll attract a good-quality match, so make sure you make your dating profile stand out.
Choose the Right Photos
Yes, we live in a superficial world. We all look at profile photos first, before reading the profile itself. Since photos are so important, it's essential you choose the right type of photo to add to your profile. Use a flattering shot, but stay away from a Kim-Kardashian-styled selfie in the bathroom, and include photos of you actually enjoying yourself and doing things you love. Upload a selection of photos so you have a range of different poses and environments.
Promote Yourself
What makes Zoosk different from other sites is that it takes the best parts of dating and social networking and combines them together. Using social media can help get you more views on your profile and raise your chances of meeting the right person.
Get involved on Zoosk's community pages, where you can receive invaluable advice and have your say about dating—and get your profile seen in the process. Comments on the boards are added to your Zoosk status feed, which shows up on your Date Card and on the Zoosk front page that is seen by singles in your local area.
Get Your Friends Involved
Another perk of Zoosk is that you can actually invite your friends to write testimonials about you that are visible to potential matches. (Yes, your friends can act as virtual wingmen!) After all, your friends know you best and can brag in ways you might feel embarrassed to yourself!
Does Zoosk Work?
All things considered, Zoosk is an affordable dating app for casual or serious relationships with over 40 million sexy singles to choose from. If you're searching for love online, with Zoosk you can enjoy the benefits of an easy-to-use system and compatible matches.
This is probably my favorite dating app because of its usability and user base. I should've started using this app when it first popped up on my social media advertisements, and I'd suggest that you give it a try.