According to an Urban Institute study, LGBTQ+ singles experienced a sexual victimization rate of 23.2%. That's roughly 11% higher than the heterosexual rate. From outlandish statistics to negative experiences, one thing has become blatantly obvious: queer, transgender, and pansexual singles need their own space.
That's where match based LGBTQ+ dating apps come in. Providing an open, safe, and supportive arena for anyone to date anyone else in any way they please, these dating sites and apps are growing in popularity.

With millions of members worldwide, LGBTQ+ dating apps cater to those who identify their gender and sexuality differently than the average heterosexual.
Our Top 10 Best Gay Dating Apps & Sites In 2023:
A Closer Look at Our Top 10 Best Gay Dating Sites & Apps - Quick Reviews:
1. eharmony - A diverse dating platform that caters to every preference
Free Version: Yes
One month's cost of eharmony subscription: $29.95
Number of members: 45 million
eharmony is a popular dating site that caters to the general market and LGBTQ+ singles. While the pricing varies depending on whether you're a new customer or not, eharmony's unique behavioral matchmaking system learns users' preferences, making it easier for LGBTQ members to discover compatible matches.
The site offers a user-friendly interface and an extensive user base, ensuring more opportunities for connections within the gay community. However, the number of members is not specified.
Why we chose eharmony: It offers an extensive user base, ensuring more opportunities for connections within the gay community. eharmony's patented algorithms consider several factors, from personality traits to daily living habits, making it a fantastic choice to find long-term relationships for people from the LGBTQ+ community.
Pros:
User-friendly interface
Unique behavioral matchmaking system
Extensive user base
Cons:
Pricing varies
Number of members not specified

eharmony Visit Site
2. SilverSingles - A place for gay people over 50 to easily find other singles
Free Version: Yes
One month's cost of SilverSingles subscription: $27.95
Number of members: 25,000
It's not always easy meeting gay singles over 50, but SilverSingles makes it comfortable and easy. This dating site allows LGBTQ+ individuals of all ages to sign up and meet a potential match, by using a matchmaking algorithm that pairs you with singles according to your individual preferences.
It doesn't matter if you identify as gay, queer, bisexual, or any other orientation, SilverSingles will provide you with a safe, curated dating platform. A basic free membership will let you create a profile, see daily match suggestions, and find a potential date on the site with the search options. You can also send out likes and smiles to show your interest in someone on the site.
Why we chose SilverSingles: Catering specifically to mature singles who are 50 and older, SilverSingles provides a safe and receptive platform for LGBTQ elders to find love and companionship. The in-depth personality test ensures compatible matches, helping to create meaningful connections.
Pros:
Plenty of options when it comes to gender identity

Free personality quiz

"Have You Met" section offers you over 20 matches daily
Cons:
Only subscribers can view photos

Communication with premium members is limited
Read the full SilverSingles review

SilverSingles Visit Site
3. Gaystryst - For gay and bi-sexual men looking for casual dates
Free Version: Yes
One month's cost of Gaystryst subscription: $37.50
Number of members: Over 350,000
Gaystryst is a dating website for men looking for fun and casual hookups with other men. Unlike other gay dating apps and sites, this one doesn't include women at all - it's for gay guys only. The majority of users are from the U.S. and between the ages of mid-20s to mid-30s, but you can find plenty of men of all ages. Using filters to find your match and sending winks is free. However, if you want to send messages, the main form of communication on Gaystryst, you'll have to pay, as this is a feature only available to premium members.
Why we chose Gaystryst: As an app specifically designed for gay singles, Gaystryst offers a safe and comfortable space for men to connect with like-minded individuals. It places emphasis on safety and privacy, making it an ideal choice for hassle-free gay dating.
Pros:
Great for casual dating
Affordable 3-day trial period
Safe-Mode available for extra security
Cons:
Sending messages is a premium feature
Some reports of fake profiles
Read the full Gaystryst review

gaystryst Visit Site
4. HER - The dating and social app for queer womxn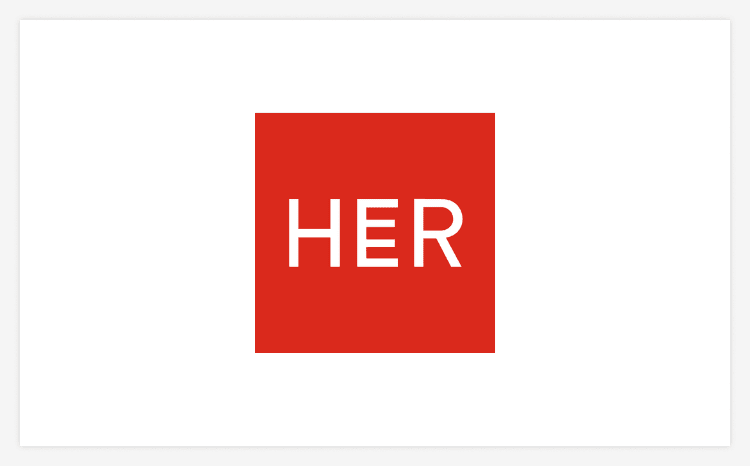 Free Version: Yes
One month's cost of HER subscription: $14.99
Number of members: 1+ million
Over the years, the pioneer in lesbian dating apps HER has developed into an all-inclusive platform for women and femmes of all types, identities, and sexual preferences. HER embraces and welcomes more than 18 gender identities and 17 sexual orientations on the profile selection list. HER's app is easy to use, loaded with communication features, and even hosts local events for more community building.
Why we chose HER: We included HER on our list for its commitment to providing an inclusive platform for LGBTQ+ women. The app goes beyond dating, offering connections for friendship, networking, and discussions on queer news and events.
Pros:
In-app and offline communities
Loads of gender identities/sexualities
The original app for queer women by queer women
Cons:
Limited search functionality
Can only message between friends and matches

HER Visit Site
5. Match - A popular, discreet dating app open to LGBTQ+ members
Free Version: Yes
One month's cost of Match subscription: $23.99 a month for 3 months
Number of members: 21.5 million, with over 650,000 LGBTQ+ memberships
While Match.com isn't specifically designed for the LGBTQ+ community, it offers a safe and open space for everyone. Your safety and discretion is important to Match.com, which is why it lets you choose to keep your account discreet until accepting messages from a potential match, or keep your profile visible to everyone. Sending flirty winks is free, but other forms of communication like IMs, emails, and call requests are only available for premium members. While it's not cheap compared to other LGBTQ+ dating websites, it has some fun features like Daily Five, which sends you five personalized potential matches each day.
Why we chose Match: Match.com's extensive user base and commitment to catering to a diverse range of dating preferences landed it on our list. The platform includes dedicated sections for the LGBTQ community, creating a more inclusive space for those seeking love.
Pros:
Puts emphasis on safety and privacy
High percentage of follow-up dates
Cool features like Daily Five
Cons:
Premium plans on the expensive side
Customer support isn't 24/7

Match Visit Site
6. Grindr - Great for gay and queer men seeking hookups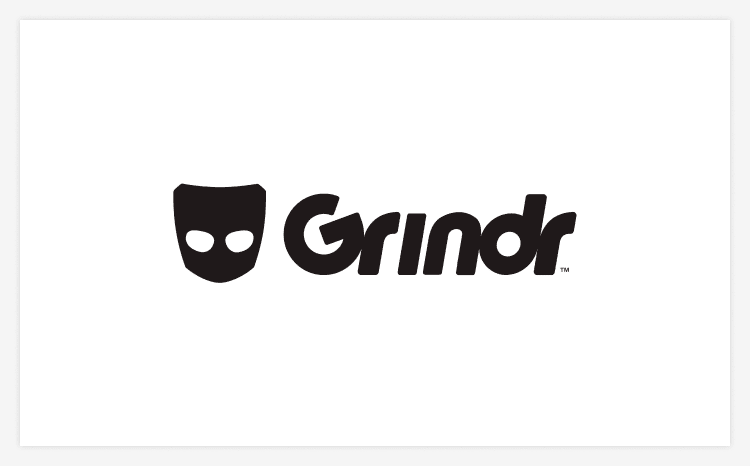 Free Version: Yes
One month's cost of Grindr subscription: $5
Number of members: 5+ million
Available for gay, bi, trans, and other queer singles, Grindr is one of the best dating apps for gay men with a reputation of men seeking hookups with other men. Thanks to its powerful geolocation feature, Grindr is a great social networking solution for people who've recently moved, relocated, are traveling, or seeking a quick fling in their area.
Why we chose Grindr: Grindr made our list due to its ground-breaking role as the first and most popular location-based dating app for gay, bi, trans, and queer individuals. The app's commitment to serving the LGBTQ community and its advanced filtering options allows for finding tailor-made connections and experiences.
Pros:
Awesome geolocation feature for fast finds
Huge social network of gay, bi, trans, and other queer people
Safety with Grindr for Equality campaign
Cons:
Only for men seeking other men
Not great for serious relationships

Grindr Visit Site
7. Bumble - Women and LGBTQ+ empowered dating and networking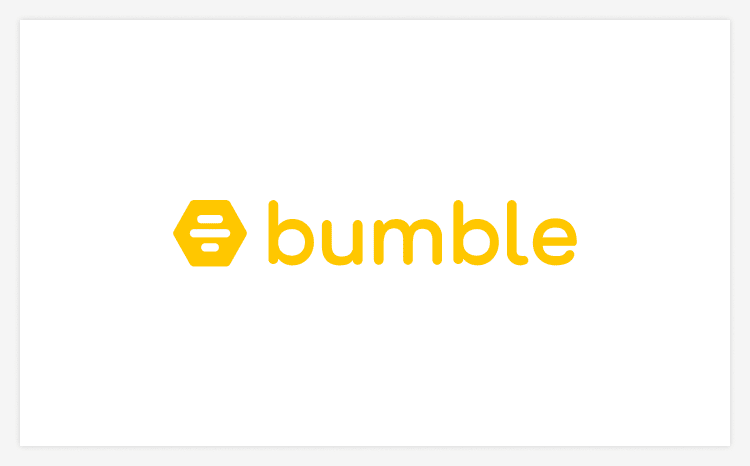 Free Version: Yes
One month's cost of Bumble subscription: $9.99
Number of members: 20+ million
Bumble is all about empowering women and femmes to make the first move. The emphasis is heavy on feminist power with the right to initiate messaging restricted to women and non-binary members. With more than 20 million users, the popular dating app started as a dating app but now features global networking opportunities for building friendships, business relations, social networking, and, of course, relationships.
Why we chose Bumble: Bumble's women-first approach creates a respectful online dating atmosphere, and its inclusive platform supports all gender identities and sexual orientations. Bumble also offers the "Bumble BFF" and "Bumble Bizz" features, fostering connections within the LGBTQ community for friendships and professional networking. The user-friendly platform and commitment to equality make Bumble stand out among dating apps.
Pros:
Heavy on the female power
Great for dating, socializing, and professional networking
Unlimited free messaging
Cons:
Limited initial messaging
Matches disappear after 24 hours

Bumble Visit Site
8. Elite Singles - for gay men looking for meaningful connections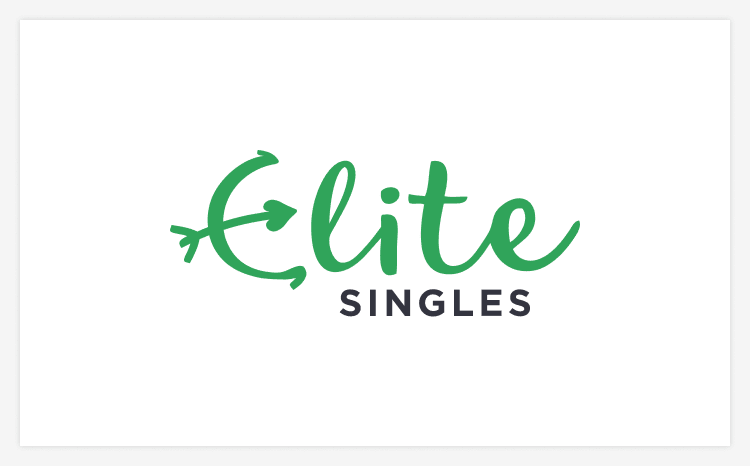 Free Version: Yes
One month's cost of Elite Singles subscription: $57.95
Number of members: 2 million
Elite Singles is an upscale dating sites for gay men who are serious about finding love. It uses personality tests and a smart matching formula in order to find the best possible matches for you. It caters to professional, intelligent, and ambitious men seeking long-term relationships rather than a single night of fun. Signing up is free, and allows you to use its great search function, but premium features like unlimited messaging is for subscribers only.
Why we chose Elite Singles: We appreciate Elite Singles for its intelligent matchmaking and compatibility-based connections, appealing to relationship-focused LGBTQ members. The "Have You Met?" feature presents additional, compatible matches that might have been missed during matchmaking, providing even more opportunities to connect with like-minded individuals.
Pros:
Great for seeking long-term relationships
Members are professional and driven men
Smart matching formula
Cons:
Unlimited messaging with subscription only
Not for people looking for hookups

EliteSingles Visit Site
9. Hinge - Popular dating app that's "meant to be deleted"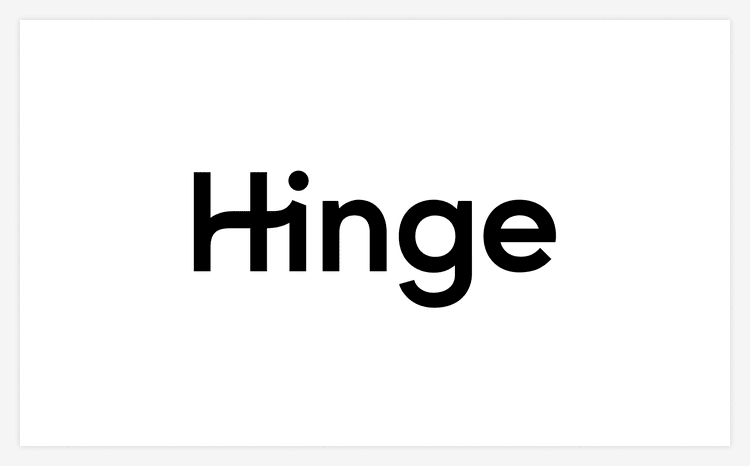 Free Version: Yes
One month's cost of Hinge subscription: $10.99
Number of members: 1 million
Hinge calls itself the dating app that is meant to be deleted because it puts a heavy emphasis on serious relationships. Profiles are built on bold questions to quickly and effectively uncover personality quirks and offer conversation starters for matches. Hinge will ask you about your political affiliation and how you feel about legalizing weed and offers plenty of gender identification options as well.
Why we chose Hinge: Hinge was selected for its unique method of prompting users to share more about themselves through engaging prompts and questions. This allows for meaningful connections within the LGBTQ community by fostering genuine conversations and showcasing users' personalities.
Pros:
Great for serious relationships
Detailed profiles and questions with a smart algorithm
Many ways to interact with other users
Cons:
Matches are limited on freemium
Free filters are not the best

Hinge Visit Site
10. BeNaughty - A fun option for no-strings-attached dating and hookups
Free Version: Yes
One month's cost of BeNaughty subscription: $28.80 for men, free for women
Number of members: Over 700,000
As the name suggests, BeNaughty is a hookup app for casual encounters. You can find single people in your area, including plenty of members of the LGBTQ+ community. The kick with BeNaughty is it's free for women. Sending winks and adding people to your favorite list is also free for men, but messaging someone requires a premium plan.
Why we chose BeNaughty: we chose BeNaughty for its casual and straightforward approach to online dating, making it a perfect platform for LGBTQ individuals seeking fun, no-strings-attached encounters. It encourages open-mindedness and offers various safe modes to ensure users' privacy and comfort.
Pros:
Free for women
Fast and free registration
Safe Mode available
Cons:
Smaller number of subscribers
No bi-sexual option at sign-up
Read the full BeNaughty review

BeNaughty Visit Site
Reviewing the Top LGBTQ+ Dating Sites and Apps: Our Methodology
Top10.com's dating app and website reviews are based on independent research, trusted third party sites, user reviews, and individual use of the product through free trials or paid trials. For the rest of the information, we rely on what the brand says about its own product offering, public reviews and complaints, and ratings from independent agencies like the BBB and trusted publications.
Some of the key features we compared when reviewing the LGBTQ+ dating apps on our list include, but are not limited to, pricing, accessibility, number of members, and communication options.
Key Factors to Consider When Choosing an LGBTQ+ Dating Site or App
Dating as a member of the LGBTQ community can be fun, enjoyable, and successful if you know how to navigate the apps. Before signing up and spending time creating a profile, here are some things to ask yourself about the queer dating site you're interested in:
Pricing: How Much Does It Cost?
How much money does it cost to join? Is it free, freemium, or a paid application? Does the app exist on an app store and how well-reviewed is it? What kind of a budget are you on, and does this service fit into it?
Safety Features: Ensuring Your Security
What does this service do to protect its users? Are profiles screened, conversations monitored, and abuse reports taken seriously? How strict are you about safety? And how much do you care about fake profiles vs. verified profiles?
Niche Options: Finding the Right Fit
How narrowly do you want to filter down your dating options? Does the app cater to a specific identity (ex. specifically for lesbians or transgender people) or is anyone with an open mind and sexual preference welcome to join?
Answer these questions, and you'll have a much easier time finding the right LGBTQ+ dating site for you.
Understanding the Range of LGBTQ+ Dating Platforms
Choosing the best LGBTQ+ dating site for you depends on what you're hoping to gain from it. You can look for the most selective one out there to really tailor your dating experience, opt for a broader gay online dating app and see what (or who) you might find, or pick one with a specific intention (like hookups only, long term relationships, or casual "situationships").
Some apps cater to all of these. In which case, you'll need to specify your preferences on your profile page and/or when chatting with a potential date (more on this below). There are plenty of options out there, and the choice is yours to make.
Are LGBTQ+ Dating Websites and Apps Dangerous?
It's understandable why members of the LGBTQ+ community would be concerned for their safety on dating apps. But the truth is, meeting someone on LGBTQ+ dating sites and apps is no more dangerous than meeting someone at a bar, at the gym, or at the grocery store.
Still, there are some dangers out there, like people using fake profiles to catfish, online dating scams, and sexual violence on dates. As long as you take some precautions and seek out the red flags, online dating sites can be both fun and safe. So what can you do to stay safe on free gay dating sites?
How to Stay Safe On Gay and LGBTQ+ Dating Sites and Apps
Online LGBTQ+ dating has become more convenient and accessible in the past decade than we ever dreamed it would be. Just open an app, swipe right or tap on someone you like, and you're good to go. However, it's important to remember you're more exposed to dangers these days, whether it's catfishing or financial scams.

Take these steps to protect yourself on dating apps, or read this article featuring helpful safety tips for LGBTQ+ dating.
Protect your private information
Don't share too much personal information on your profile for everyone to see. Revealing details like your full name, your phone number, or where you work can leave you exposed to people with bad intentions. On your profile, it's best to focus on the basics - like your interests (without revealing too much) and why potential matches would want to date you.
Detecting and Reporting Fake Profiles
Dating apps are full of catfishes and fake profiles. Protect yourself by screening matches via FaceTime or video calls before agreeing to meet in person. Some gay dating apps also have a screening process and extra safety features you can use to make sure you're not conversing with someone behind a fake profile. If your match is reluctant to show their face even though you've shown them yours, that's a red flag they might be catfishing.
Avoiding Financial Dating Scams
Dating scams are on the rise, and it's important to be particularly mindful of who you're giving your personal information to online. Scammers troll dating apps to score money from unsuspecting daters. To avoid personal identity theft and financial scams, never send money or give out your financial information (bank details, credit card info, etc.).
Even if someone gives you a seemingly a good reason for why they need money, this is likely just a ploy to get money out of you.
Implementing Essential Safety Precautions
Another serious threat you need to be on the lookout for is sexual harassment or assault. Following these basic rules can help you stay safe:
Always meet in a public, well-lit place before meeting in private
Don't disclose your personal information (phone number, address, workplace, regular routine)
Let a friend know when you are going out on your date and where
Go on webcam before you go on a date with your match
Look them up on social media first - if you suspect something isn't right, it's best to clear it up before meeting
Pro Tips for Successful Dating on LGBTQ+ Apps
Ready to dive into the dating pool? Congrats! Before you do, consider these three expert tips to help you navigate those choppy waters as smoothly as possible:
Be clear about your intentions
Before meeting your match off a dating app, discuss the date plan ahead of time so there's no confusion, miscommunication, or disappointments. This doesn't mean you need to say you want to get married in two years over text, but rather simply mentioning that you'd love to grab dinner instead of Netflix and chilling.
This will help set the tone for both parties. (Basically, you want to avoid getting ready for a sexy night of passion when the other person is simply hoping to grab coffee then head home after.)
Trust Your Instincts and Take Things Slow
Whether you're looking for a relationship or just a fun hookup, before making it a date it's important to familiarize yourself with the person you're talking to. If you detect any sign that they're not honest with you, that they don't respect your boundaries, or that their intentions aren't aligned with yours, it's best to follow your gut and pull the plug.
Don't be embarrassed to talk about STI testing
While embracing the pleasures and joys of engaging in sexual relationships, it's important to remember to discuss the best ways to protect yourself and your partners from STIs. This includes being honest and open about sharing your last STI tests and results prior to heading to the bedroom.
Get tested between partners, discuss preferred barrier methods (like condoms, dental dams, etc.), and don't be afraid to ask them to go get tested and know their status before you get intimate with them. Clear communication is sexy, and safer sex is better sex!
How Much Do LGBTQ+ Dating Apps Cost?
Each LGBTQ+ dating app (or inclusive dating app) presents its own cost. Whereas some are entirely free, others are freemium, and the rest are totally paid.
Free dating apps are ones that let you create and account for free, and have enough free features so you can date on the app without having to pay. Some premium features like using emojis may not be free, but you won't have to pay to use the app.
Freemium dating apps let you create an account and browse the network for potential matches. However, you'll have to pay to unlock more features that might introduce you to the type of person or relationship you're seeking. You may also have to pay to start a conversation with someone, or to keep a conversation going.
Subscription-based dating apps charge you a flat rate every month and grant you access to all available features. Monthly subscriptions generally start around $5/month and go up from there. You can usually lower this price by signing up for more than one month.
Other sites charge per action. Want to chat? 5 credits. Send a pic? 5 credits. Send a gift? You got it. 5 credits. You'll buy credits in a bundle then they'll subtract from your account whenever you take an action. This pricing structure can quickly get expensive so watch your spending while using these apps.
What Are The Advantages of Using Gay Dating Apps?
Today, gay dating apps and sites make life easier for so many gay, lesbian, bisexual or trans people. By logging into a dating site or downloading a dating app, you can experience a whole new world of finding love, gay friends, and more.
User-Friendly Interface and Experience
With apps or sites for gay singles, it's easy to find dates and meet people for potential dates. Many of the apps give you matches based on location. If you're in the mood for a romantic picnic in the park this evening - all you have to do is turn on your phone's location tracker and start chatting with recommended profiles. Online gay dating apps or sites let you filter what kind of a partner you're looking, expand on your location search, and begin dating on your own schedule.
Creating a Comfortable Environment
It was a bit trickier to date a few decades ago as a member of the gay community, with stigmas changing in our society only recently (gay marriage was legalized in the US in 2015). If you're gay and want to date in a safe space, using the most popular gay dating apps may be a great option for you to seek relationships in a safe space.
Embracing Modern Solutions for Modern Love
After you download a user friendly match-based app like Bumble you may be one step closer to finding someone special. Most apps today function using advanced algorithms to sort through millions of users and provide you with the best partner recommendations.
Are Gay Dating Sites and Apps Different From Straight Dating Apps?
Some gay dating apps and sites are different from straight dating apps because they cater only to LGBTQ+ people. Upon joining chances are you will get asked your gender and your sexuality and then you will get sorted matches based on your preferences.
Some straight people may join gay dating apps if they are experimenting, but there are other apps on the market that are more broad when it comes to matches. Of course, the LGBTQ+ community can use apps made for the general market and filter what gender they are seeking. In this way, even Tinder or Match can become a great gay dating site or app.
Additional Gay Dating Apps & Sites We've Reviewed
In addition to the LGBTQ+ dating sites and apps on this list, we also reviewed other dating apps for gay singles. If you're looking for a dating site, you might find these reviews helpful:
Gay Dating Sites & Apps: The Bottom Line
Modern dating is complicated enough without having to explain your gender identity or sexual orientation. In addition to safety factors, this is why LGBTQ+ dating apps are so helpful.

Whether you're looking to find a good friend who views the world from a similar perspective as you, want a playful night with a stranger, or are searching for that special someone to spend the rest of your life with, queer dating apps make the entire process a lot smoother, easier, and more enjoyable for everyone. Check it out, and see who you might find!
Explore More Articles Related to Gay Dating Apps & Sites
Readers on our site who were looking for gay dating sites and apps also found these articles interesting to read on the subject: