Not quite gay enough for the homosexuals in the mix and a bit too queer for the heterosexual crowd, bisexuals often find themselves remaining single despite hours and much-concerted effort on the top dating sites and apps.
Since the requirements, expectations, and credentials are so radically different from the mainstream and exclusively-single gender dating services, a new niche has arisen: bisexual dating sites. With a growing community (making up more than 50% of the LGBTQ community, in fact), bisexuals face new struggles on the dating front.

For one thing, top gay dating sites often reject these singles as "non-authentic" homosexuals. As if to say that if you have an inclination for anyone other than same-sex partners, you're not "the real deal." It's painfully ironic that the community that was just a few years ago fighting for their own rights to express their sexuality freely within society is now disparaging others for their dissimilar sexual views.
On the other side of the spectrum, bisexuals often find themselves on the chopping block, being questioned about their dating experiences, sexual preferences, and more by perversely curious straights floating through the mainstream dating sites.
How to Meet Other Bisexuals Online
Fortunately, all is not lost for bisexual singles as the rise in bisexual-friendly or dedicated bisexual dating apps become more prevalent as the need reveals itself. The beauty of both of these types of dating sites is that they offer bi singles a way to meet, flirt with, and date like-minded people without being persecuted, questioned, or shunned for their sexual preferences.

Check out our top picks for bisexual dating sites and get the love you deserve!
The Best Bisexual Dating Sites and Apps in 2023:
Our Picks for The Best Bisexual Dating Sites - Reviews:
1. Match.com
Pros
Industry-recognized leader in dating
Good safety and first date features
Tech-friendly
Satisfaction guarantee
Cons
As generic as they come
Occasional catfishing, unicorn hunting, etc.
No one-month plan
Match.com is the industry-recognized leader of dating sites. Around for more than 25 years, Match is no doubt one of the most experienced dating services online today. And with 4 million US users in the database, it's not surprising that Match has seen so much success.

Once criticized for its unaccepting views towards the bisexual community, Match has since changed its position, updating the service and the website to be more inclusive, tech-friendly, and bisexually-oriented-friendly.
Match.com has spent years perfecting its algorithm, search functionality, and communication features. And it shows. Data-driven match-making algorithm, dealbreakers, extensive search filters, including interests, gender, looks, personal information, and lifestyle, in-house phone calling, and links to its sister dating site databases for more match potentials all make Match stand out from the competition.
More good news, the majority of Match members are looking for a serious dating partner. So, if you're tired of being single and like the idea of settling down with someone special, Match just might be able to help.

Match stands behind its process so much so that it offers a date guarantee. Sign up for a six-month trial. And if you don't find someone in that time, you'll get six months of the service for free.
Read the full Match.com review

Match Visit Site
2. BiPeopleMeet.com
Pros
Exclusively bisexual dating site
Advanced search options
Live chat, email & community forum messaging options
Cons
Smaller dating pool
Not cheap
Not much you can do on freemium account
BiPeopleMeet is obviously one of the top choices for bisexuals who are looking for love, marriage, or someone to just have a good time with. The site caters to all bisexual men and women as well as bi-curious individuals and couples. So, it's a really well-rounded community where you can feel safe and comfortable just being yourself without the worry that you're being gawked at or judged.
BiPeopleMeet has a lot of good features. For one thing, the communication options are extensive. You can live chat or email prospective matches to kick off a casual conversation. If you are a bit more nervous or reserved, you can also reach out to potential dates via the community forum. This gives you the security of having other members around to keep things in check.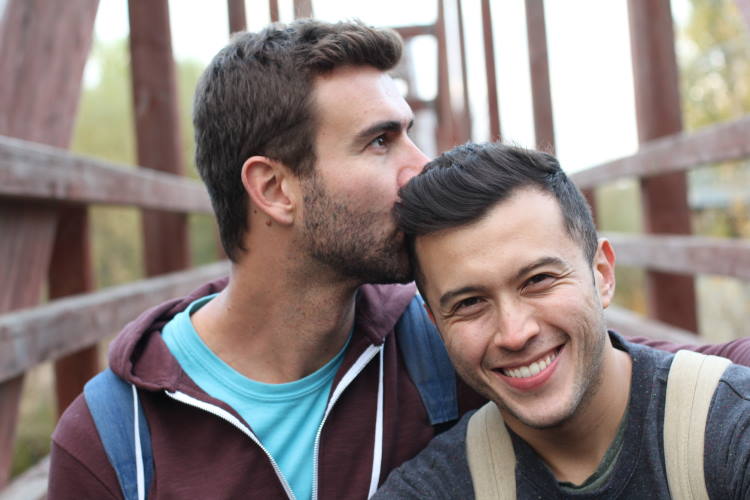 BiPeopleMeet allows you to create a free profile, add pictures, take quizzes, or check out dating advice from experts - all for free. Premium members have even more options, including more advanced search options and higher priority listings.
Visit BiPeopleMeet.com >>
3. OkCupid
Pros
22 gender/13 sexuality preferences
Excellent compatibility matching algorithm
Lots of fun and sexy features
Cons
Occasional straight people getting in the way
Long profile questionnaire
No video chatting
OkCupid is one of the most popular mainstream dating sites out there. It's been around since 2004, and it's spent that time honing its match-making algorithm to near perfection. In fact, OkCupid has an average of 50,000 dates set up every week and 91+ million connections made each year.

But recently, the popular dating site has made several updates to the service to make it even more useful for the modern single, and bisexuals will find these improvements a big help in their search for love, as well.
For one thing, OKCupid increased its sexuality preferences up to 13 and its gender options up to 22. So, you can easily find your exact dating style and flavors within the mix. What's more, OKCupid has an advanced match-making algorithm that takes the most important topics into consideration when pairing people up. Things like politics, world views, and ethical beliefs are clarified upfront, so you aren't met with unpleasant surprises further on down the road.
Best of all, bisexuals have found great success with OKCupid's newest algorithm and profile questions update. By putting a stronger emphasis on these questions and clarifying more pointed preferences, bisexuals can find someone who is straight-up about their sexual preferences, not afraid to explore other options, and, most of all, respectful of others' leanings.
Read the full OkCupid review

OkCupid.com Visit Site
4. HER
Pros
Exclusive dating app for lesbians, bisexuals and queer people
Detailed sexual preferences sections in bios
Facebook confirmation to verifies who's really who
Free app
Cons
Match algorithm isn't brilliant
Only women user base
One-month trial is pricey
HER was created for a very specific purpose: to give women a place to shine and meet other women who will love them for who they are. The tag line says it all "For queer women, by queer women," HER is there to empower queer women to find love, friendship, and an accepting community of fellow humans. And yes, that's just the kind of environment bisexual women are going to feel right at home in.
In terms of dating services, HER is a good one. It's got a great mobile app, offers several safety features, and, best of all, the core set of features is completely free. HER also has a great Facebook verification process.

So, you know that you're actually chatting with a chick and not some dude who is just catfishing! HER also has dating moderators who personally sift through the profiles and the rest of the dating app to keep the experience safe for women to use without fear of persecution or perverts.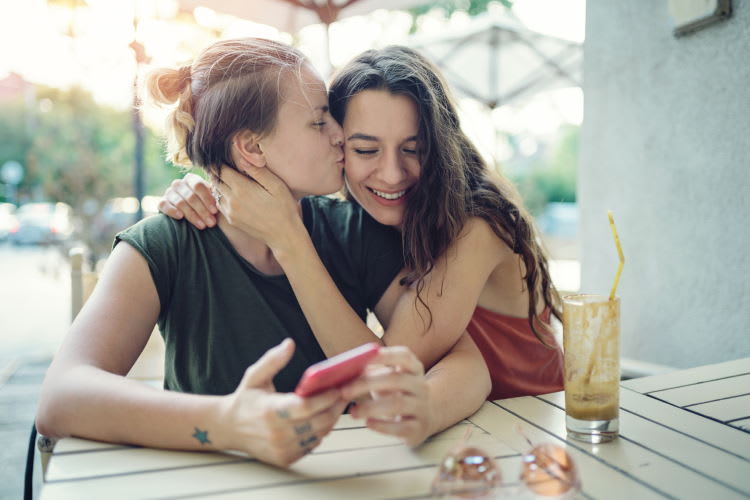 HER also has some great features outside of the traditional dating site services. For one thing, HER has several in-app communities for members to chat with one another, ask questions, or get advice, whether it's about dating safety, where to go for the best birthday surprise, or advice on coming out. HER also has exclusive hosted events to help singles meet more women like them in a fun and social setting.
Visit HER >>
5. BiCupid
Pros
Dedicated bisexual dating site
Sleek mobile app for iOS and Android
Free membership includes responses
Private albums feature
Cons
More expensive option
Algorithm isn't personality-based
Freemium plan doesn't offer much
At last! A dating site that is totally dedicated to bisexuals. It's been a long time in coming, and BiCupid is proudly the world's first and largest online dating site for the bisexual community. More than 2 million members strong, BiCupid provides bi singles with a safe, secure, and effective platform for dating other bisexuals and bi-curious singles and couples.
BiCupid has a freemium membership that lets you create a profile, upload photos, access the Spark feature, comment on profiles, photos, and blogs, edit blogs with advanced tools, send free winks, and respond to direct messages that are sent to you by premium members. If you really want to get the most out of BiCupid though, you should sign up for a premium account.

This will give you access to all of the features, including unlimited chatting, advanced photos, reverse matches, anonymous browsing, and more.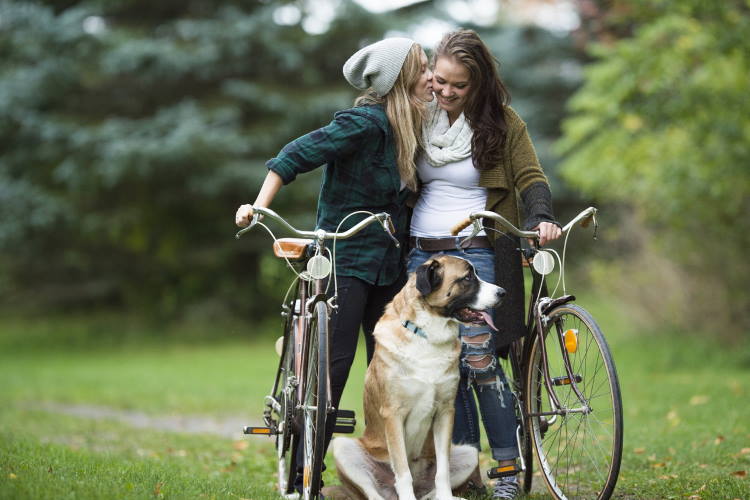 BiCupid has a great site and a handy mobile app, too. What's more, it's nice that BiCupid offers so many community services like dating advice and safety tips for first-time daters. BiCupid also has an advanced profile and photo privacy control feature and lets you lock a photo album for only specific users to see.

All in all, BiCupid has done a great job of servicing the bisexual community. It has created a platform where bis can feel safe and unprosecuted while searching for love and excitement. It's also great that BiCupid is not exclusive to singles. You can find singles and couples looking for sexual opportunities with other consenting adults.
Visit BiCupid >>
Those are our top 5 dating apps for bisexuals, but there are also others that are worth mentioning.

Here are 5 more that you should also check out if you're looking to connect with other bisexuals or bi-curious singles:
6. Tinder
The mother of all swiping apps, Tinder is one of the most popular dating platforms, allowing members to sift through millions of potential matches. Bisexuals or bi-curious people looking for a hookup or even something serious simply swipe right to show interest and left to pass on a potential date.

Known best as a casual dating app, Tinder is popular across the globe among straight people, gays, lesbians, bisexuals and everything in between.
Read the full Tinder review
7. Hinge
Slated as one of the best dating apps for relationships, Hinge is for bisexuals looking for meaningful relationships.

The app works by matching up users with friends of friends via Facebook and extending your social circle.
Read the full Hinge review
8. Grindr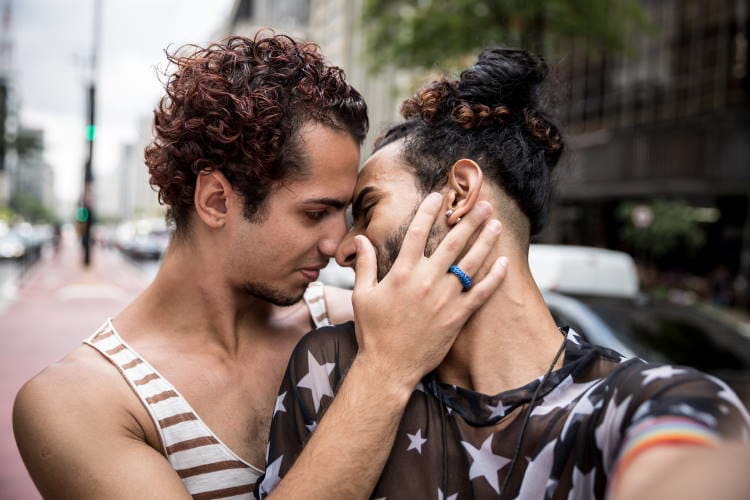 Possibly the most popular dating app in the gay, bisexual and bi-curious world, Grindr is more commonly known as a hookup app as most gay guys use it for a great night out.

Grindr is the most well-known and successful all-male social network in the world, and there are plenty of bisexual men who use the app.
Read the full Grindr review
9. Bumble
Bumble is a revolutionary app based on the same swiping principle as Tinder but completely focused on putting women in the driver's seat.

This app does away with the old-fashioned dating protocol and leaves it up to the woman to make the first move.
Read the full Bumble review
10. Happn
Happn uses geolocation to present you with a list of profiles that you've crossed paths with. If you see a profile you like, hit the heart button and see if they like you back—then you'll get a match. The app is free and helps bisexuals meet people with similar interests as them.
Read the full Happn review
How Dating Sites for Bisexuals Work?
Dating sites are making the entire process of finding love, flings, or a committed relationship a whole lot easier than ever before. After all, with millions of potential dates, it's almost harder not to find someone! If you're ready to dive into the dating pool, here's how to swim:
1. Sign up for an account and create your profile
This step will vary in length and difficulty greatly depending on the dating site you choose. Some sites will not ask you much, just sort of toss you into the deep end and see if you learn to swim. Others will ask you extensive questions to really get to know you. While these are more time-consuming and maybe even a little annoying, dating sites that ask a lot of questions are actually better for you in the long-run.

The more information the service has about you, the more accurately it can suggest matches for you. And wouldn't you prefer to spend a little more time filling out questions about yourself then shooting down annoying, obnoxious, or totally irrelevant matches?
2. Search and find
Each dating site has its own variety of search options, but they all have the same goal: to get you your matches. You can browse through the database, apply certain filters, or use speciality features to help you narrow down your choices. Some sites have specialized match-finding features that suggest profiles for other members you might be compatible with.

Take a bit of time to browse through the website, check out a few profiles, and find some members you are interested in connecting with.
3. Communicate!
Once again, different sites will offer different forms of communication methods. Some will have live chat (most popular option), while others will offer in-app phone calling. There are other dating sites that even have video chatting, though this is much less common. Whichever method you prefer, start sending out those messages.

This is the best way to get to know other members and potential dates. There are icebreaker features that will let you send out a question or pre-determined response to get the conversation started.
4. Date and see what happens
When you find a match, it's time to put it to the test. Set up a date, practice safe dating on and offline, and see if this member could be your next special someone.
One thing: make sure you list your sexual preference clearly on your bio. By stating that you are bisexual, you will no doubt attract a few unwanted comments. But it will help you avoid rabid anti-bisexuals who will only reveal themselves later on and hurt you further down the road.
How to Choose the Right Bisexual Dating Site or App for You
If you've been dating even for a little while, you've probably noticed that there are quite a number of online dating sites out there. While it would be nice to sign up for all of them and see which one yields the best results, that's not financially advisable (not to mention you'd have to quit your job to maintain all those profiles!).
Instead, narrow down your choices by weeding out the ones that are irrelevant. Looking for bisexual-exclusive or bisexual-friendly dating sites is a good step. In addition, look for these top features to have a positive online dating experience:
Easy to use platform
Good communication tools
Plenty of search and filter options
Interesting features to make the whole process more fun
Sexuality preferences
Bottom Line
Bisexual singles hate dating and are tired of being rejected, gold-star lesbian questioned, or tricked into a situation they didn't sign up for (can you say unicorn hunting?), and the need for bisexual-specific dating sites is becoming more of a reality than ever.

Now's the time to check out the right dating site for you to find the match you're looking for.