Flirt Visit Site
Overview
Best For: Men and women looking for casual interactions
Number of Members: 1 million+
Favorite Features: Flirtcast, Like Gallery, Info Request, Profile Videos
Video Chat: Yes
How Flirt Works
Flirt offers a fun, popular dating site for men and women to find casual partners and sometimes even short or long-term relationships. There are lots of ways to get in touch with users and a large user base across the US.
Flirt is ideal for anyone who enjoys browsing through the talent and wants a fast, simple signup process. No matter what you hope to get out of this app, signing up for Flirt.com will enable you to practice your charm and conversation skills with local strangers on the internet who just might want to take things offline and flirt with you in person.
How to Sign Up for Flirt
Signing up to Flirt is very easy. All you need to do to get started is to enter your email address and password, then check your inbox for the confirmation code. Once that has been completed, you'll be officially signed up.
Setting Up Your Profile on Flirt
Once you've created your account, Flirt will invite you to upload your photo. There's plenty of guidance on the upload page to tell you what size your photo needs to be and the reasons why profile photos might be rejected.
Flirt doesn't waste your time with long, boring questions about your personality. You'll only be asked for basic information about your body type, hair color, and ethnicity. Flirt does offer a "status" box for you to share what's on your mind, similar to those on social media platforms, but it seems most members don't use it.
Once you've got your profile set up on Flirt, it's time to start looking for matches.
How to Find Matches on Flirt
Flirt is a site for flirting and meeting new people, so there aren't any classic matchmaking tools to help you find "the one." Depending on what you're looking for in a partner, you can use the search functions accordingly: you can browse profiles according to age, orientation, body type, who is currently online, who lives nearby, new members, and more.
You'll also receive notifications in your dashboard that tell you who is online now so you can immediately strike up a conversation and get flirty with that person who lives just a few minutes away.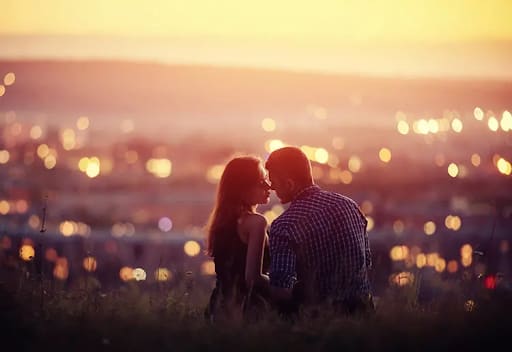 If you're a free member, Flirt only lets you see one cropped photo and some restricted personal information. You have to sign up as a paid member to view all of a member's photos and videos and their "Looking for" information.
There are also some great features to help you get the ball rolling with your matches. The Flirtcast is one—this is a pre-written prompt that you can send to multiple matches and is a fun way to start conversations without the pressure of thinking up an icebreaker. You can also join the chat rooms to communicate with international and local members and to meet new people.
Flirt also allows you to upload a video to your profile, which can help you to get more matches by showcasing your personality and showing that you're a real person, not a catfish. This can also help you to stay safe online, as you can be sure the person you're chatting with is the person they're claiming to be.
Safety & Security
Flirt offers plenty of very sensible safe dating advice on the website, but it makes it quite clear in the Terms of Use that you are responsible for your own safety.
Flirt doesn't carry out any background checks, criminal checks, or other checks on any member, although you can get a "verified member" status by calling the Flirt customer service line.
Verified member status only means that this member is a real person and not a bot—it doesn't mean that the member has gone through any kind of criminal or background check.
It's easy to block or report a member who makes you feel uncomfortable, although it's not clear if that person is removed from the site. Their profile just carries a note that they've been blocked by a member.
Flirt says that it is quick to remove any offensive content. It seems like it succeeds, because even though this is billed as a site for flirting and having fun, there isn't any overt sexual messaging or discomforting language in the public areas of the site.
If you want greater security, you can choose to operate in "safe mode." This limits search results and means that blocked members can't get in touch with you. You can activate this mode by getting in touch with customer support.
Flirt App
There is currently no dedicated mobile app for Flirt. However, the website is highly optimized for mobile, so you can use it on the go with ease from most phones and tablets.
Flirt Customer Support
Flirt has a good knowledge base with plenty of helpful FAQs—although you'll have to find it buried underneath your profile icon first.
If you cannot find all of the answers you need there, you can contact Flirt with a question, message, or feedback through a web form. There is no mention of how long this will take, though, as it seems you have to wait for a moderator to address your issue or concern.
There is currently no phone number or email address for direct customer support.
How to Cancel or Pause a Flirt Subscription
It's relatively easy to cancel your Flirt membership, and you can do this either via the website or by sending a direct email.
On the website, log in to your account and click on your profile picture—this will reveal a dropdown menu, where you can click on "My Settings." On this page, click on "Remove Account," then click the "Continue" button on the next page. You'll then be prompted to enter your password before you can select the option "Remove My Profile, Contact and Personal Information" from the box on the next page.
Next, you'll need to select the reason for deleting your account from those provided, then you can confirm that you wish to delete your account by entering your email address on the next page. Up to an hour later, you'll receive a cancellation code via your email, which you'll need to enter into the site to permanently delete your account.
If you'd prefer, you can instead send an email directly to support@flirt.com and enter "Request to Cancel My Subscription" in the subject line. Include profile information like your screen name and email address in the body of your email, and be sure to request confirmation that your account has been deleted once the process is complete. There's no mention of how long this will take on the website, but it's worth following up if you haven't heard anything after a few days.
Flirt Pricing
The good news is that Flirt provides a completely free sign-up process—though this membership doesn't come with all features available to you.
Upgrading to a full membership gives you access to all of Flirt's features, including unlimited messaging and different message types, viewing full member profiles, photos, videos, and using expanded search filters. These premium memberships start from $0.99 a day for a three-day trial, or as low as $12.27 a month if you sign up for six months.
Overall, Flirt's pricing structure seems quite competitive. With a cost-effective three-day trial option and monthly costs as low as $12.27, it seems much more affordable than Match.com's entry cost of $23.11. However, BeNaughty's six-month membership lands at just $8 a month, so it's reassuring to know there are lower-cost options out there if Flirt isn't right for you.
What Can You Do with Flirt for Free?
Free members can create a profile, view a limited portion of each member's profile, send Flirtcasts and winks, read messages in the public chat room, and use the search filters. Women can message men for free, with up to five introductory messages per day. It seems like men can't send messages as free members.
However, while Flirt showcases lots of exciting features, the majority of these are only for paid members or those on the paid three-day trial. This means the site can feel pretty limiting for those looking for a free online dating experience. If you want to continue chatting properly with your matches, you will have to become a paid member to enjoy the full variety of communication features on Flirt.
Premium Features and Upgrades on Flirt
While free features can feel limited, Flirt is a great option for those looking to upgrade to a paid dating experience—there are plenty of features, and the monthly fee feels low when compared to some dating sites.
Flirt offers a variety of different ways to communicate. You access them by going to your chat inbox or by clicking the chat icon on a member's profile. You can chat using text messages, video chat, or by sending photos. Flirt uses colored check marks to show if your message has been received and read. You can also use the Info Request feature to request additional details from a user if someone takes your fancy but is yet to complete their profile.
Both free and paid members can utilize the chat features to send flirty message prompts and more. One of my favorite of the pre-loaded flirty messages that I saw (and unfortunately did not use) said "I'm a strong and independent woman looking for my rock! So rock me, baby!" This line is super cheesy, but I imagine it would definitely get a conversation going. I mean, I am a strong and independent woman looking for my rock, after all.
One last feature that you'll like on Flirt is the Like Gallery. When you visit the Like Gallery, you'll be shown one member's image at a time, and you can click the X or the heart button to show if you find them cute or not. If you click the heart, you'll be connected through messenger to keep the spark going.
Flirt Alternatives
Short and long-term relationships
Free / from $12.27 a month
Flirt vs BeNaughty
Flirt and BeNaughty are similar in that they're both aimed at casual, carefree hookups rather than putting the emphasis on relationships. They also both offer enticing free options for women—BeNaughty allows women to essentially use the site free forever, with only men needing to upgrade, while Flirt allows women to message for free.
Both of these free plans are limited. And it's BeNaughty that comes out on top overall due to a cheaper premium membership and a dedicated free app.
Flirt vs Zoosk
Both Zoosk and Flirt offer similarly priced premium upgrades, though Zoosk seems to be marketed more towards those looking for a relationship. It also boasts a free app and a higher level of detail in site technology—for instance, the photo verification system, which ensures users actually look like the photos they're uploading.
The same cannot be said for Flirt, which has received some criticism regarding the volume of bots on the site. However, the lack of free plan from Zoosk may be a dealbreaker for those looking to keep costs low.
Flirt vs Tinder
As the kingpin of all dating apps, Tinder outshines Flirt due to its sheer popularity—as one of the most popular dating platforms, the dedicated app boasts over 50 million users.
It's easy to use, has a great free plan, and allows you to connect to people based on your geographical proximity. While Flirt might entice those looking for something new, Tinder provides a better user experience all round.

Flirt Visit Site
Bottom Line
While Flirt may be a good option for desktop-browsers or those looking to try something new, it's hard to imagine it overtaking the likes of Tinder or BeNaughty due to its lack of an app. This and the limitations of the free plan mean that it's not a strong contender for casual browsers or those who may not want to invest money into online dating.
However, the premium upgrades are affordable and do provide some fun interactions, so it would definitely be worth trialing the 3-day plan if you fancy giving a new platform a go.