In a Nutshell
Flirt is aimed at people looking to flirt and have fun. It's not a matchmaking site and doesn't try to help you find your true love—although that could happen too! Don't expect questions about your interests, values, or background—the focus is on your appearance and your flirty ways. Flirt.com is a great casual dating site for singles looking for fun, whether that means a steady hookup buddy, a one-night stand, or whatever else you're into.
pros
Fast and easy signup process
Plenty of chat options
Preset 'flirtcasts' to start up a conversation
cons
Only paid members can view full member photos
No commitment to remove suspicious users or fake profiles
Flirt Visit Site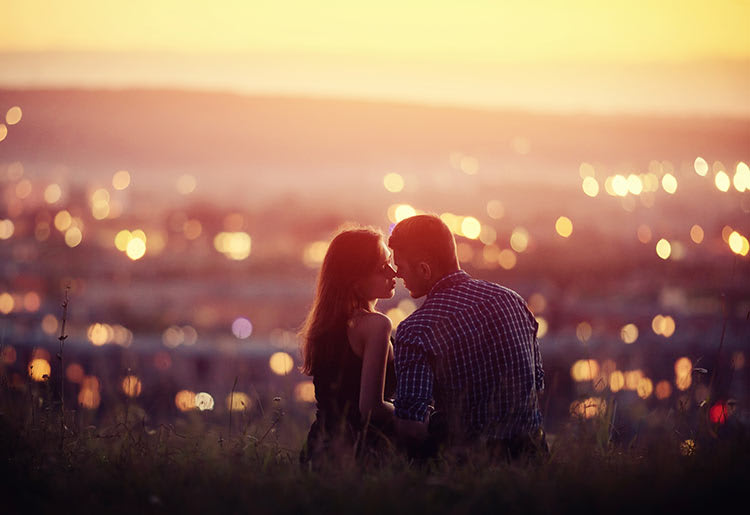 Best for: Men and women looking for casual interactions
User base: Women and men of all types and ages
Recommended age: 25-40
Favorite features: Flirtcasts & Like Gallery
Signup Process
Signing up to Flirt is easy. Enter your email address and password, check your inbox for the confirmation code, and that's it. Once you've created your account, Flirt will invite you to upload your photo. There's plenty of guidance on the upload page to tell you what size your photo needs to be and the reasons why profile photos might be rejected.
Flirt doesn't waste your time with long, boring questions about your personality. You'll only be asked for basic information about your body type, hair color, and ethnicity. Flirt does offer a 'status box,' similar to those on social media platforms, for you to share what's on your mind, but it seems most members don't use it.
Matchmaking & Search Functions
Flirt is a site for flirting and meeting new people, so there aren't any classic matchmaking tools to help you find 'the one.' Depending on what you're looking for in a partner, you can use the search functions accordingly: you can browse profiles according to age, orientation, body type, who is currently online, who lives nearby, new members, and more. You'll also receive notifications in your dashboard that tell you who is online now so you can immediately strike up a conversation and get flirty with that person who lives just a few minutes away.
If you're a free member, Flirt only lets you see one cropped photo and some restricted personal information. You have to sign up as a paid member to view all of a member's photos and videos and their 'Looking for' information.
Features & Communication Tools
Flirt offers a few different ways to communicate. You access them by going to your chat inbox, or by clicking the 'chat' icon on a member's profile. You can chat using text messages, video chat, or send photos. Flirt uses colored check marks to show if your message has been received and read.
Both free and paid members can utilize the chat features to send flirty message prompts and more. One of my favorite pre-loaded flirty messages that I saw (and unfortunately did not use) said "I'm a strong and independent woman looking for my rock! So rock me, baby!" This line is super cheesy, but I imagine it would definitely get a conversation going. I mean, I am a strong and independent woman looking for my rock after all.
One last feature that you'll like on Flirt is the Like Gallery. When you visit the Like Gallery, you'll be shown one member's image at a time, and you can click the X or the heart button to show if you find them cute or not. If you click the heart, you'll be connected through messenger to keep the spark going.
Safety & Security
Flirt has a very sensible set of safe dating advice on the website, but it makes it quite clear in the Terms of Use that you are responsible for your own safety. Flirt doesn't carry out any background checks, criminal checks, or other checks on any member, although you can get a 'verified member' status by calling the Flirt customer service line. Verified member status only means that this member is a real person and not a bot—it doesn't mean that the member has gone through any kind of criminal or background check.
It's easy to block or report a member who makes you feel uncomfortable, although it's not clear if that person is removed from the site. Their profile just carries a note that they've been blocked by a member. Flirt says that it is quick to remove any offensive content. It seems like it succeeds because even though this is billed as a site for flirting and having fun, there aren't any overt sexual messages or discomforting language in the public areas of the site.
If you want greater security, you can choose to operate in 'safe mode.' This means that blocked members can't get in touch with you, and limits search results. You activate this mode by getting in touch with customer support.
Pricing
Free members can create a profile, view a limited portion of each member's profile, send Flirtcasts and winks, read messages in the public chat room, and use the search filters. Women can message men for free, with up to 5 introductory messages per day. It seems like men can't send messages as free members.
Full membership gives you access to all of Flirt's features, including unlimited messaging and different message types, viewing full member profiles, photos, and videos, and using expanded search filters.
Once you're a full member, you still can pay more for Flirt upgrades – but there's no way to find out what the upgrades are or how much they cost before you move to a paid subscription.
Flirt Visit Site
Help & Support
Flirt has a good knowledge base with plenty of helpful FAQs—although you have to find it buried underneath your profile icon first. If you cannot find all of the answers you need there, you can contact Flirt with a question, message, or to send feedback through a webform. There's no phone number or email address for customer support.
Connect on Flirt
Flirt offers a fun, popular dating site for men and women to find casual partners and sometimes even short or long-term relationships. There are lots of ways to get in touch with users and a large user base across the US. Flirt is ideal for anyone who enjoys browsing through the talent and wants a fast, simple signup process. No matter what you hope to get out of this app, signing up for Flirt.com will enable you to practice your charm and conversation skills with local strangers on the internet who just might want to take things offline and flirt with you in person.