The rise of online dating has made it quicker and easier to connect with different people from all around the world who share your Islamic values and understand your cultural background. With a few short clicks of a button, you can discover more options for compatible matches than you could dream of meeting in the 'real-life' dating scene.
There are an estimated 1.8 billion people of the Islamic faith throughout the world, according to Pew Research. Though, as a single person of any background can tell you, numbers alone have nothing to do with finding that special someone. This is compounded for Muslims living in the US, whose enormous population and arguably less-traditional views on intermarriage make it harder for Muslim singles to meet others who share their cultural and religious values.
If you're a Muslim single who's ready for online dating, but not quite sure where to start, take a look at our top 10 recommended dating sites.
Our Top 10 Best Dating Apps & Sites For Muslims: Which Is Best For Your Needs?
1. eharmony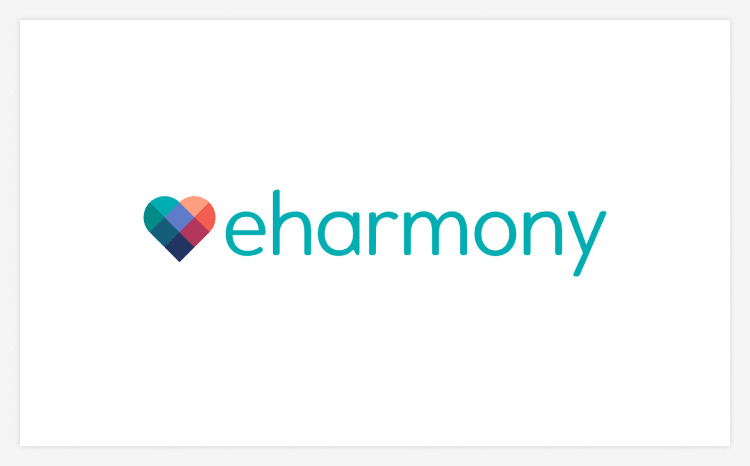 Free Version: Yes
One month's cost of Subscription: From $25.90
Number of members: Over 10 million
As far as mainstream dating sites go, eharmony offers one of the best chances for Muslims to make meaningful and long-lasting connections. The enormously popular dating site doesn't simply give you a profile and release you into the wild. Instead, it uses its own 29-factor compatibility test and matching system to match users based on their personalities, backgrounds, and life philosophies.
eharmony sends each user match suggestions tailored to their personality and goals. While users can set some filters, there isn't as much control as other sites. Still, eHarmony has been celebrated for its sophisticated approach to matching people based on their deeper, more substantial characteristics.
Why we chose eharmony: Known for its Compatibility Matching System, eharmony stands out with its detailed personality assessment rooted in psychological principles. Muslim singles on this platform are connected to potential partners who share their values and beliefs, increasing the likelihood of creating a strong foundation for long-lasting, meaningful relationships.
Pros:
You can easily check you're only looking for Muslim matches
Matching algorithm ensures you don't waste time on the wrong people
SecureCall safety feature keeps you secure
Cons:
Can't view profiles unless the system matches you with them
Need time to fill out the compatibility test
eharmony is perfect for single Muslims and Arabs looking for a long-term relationship in a safe environment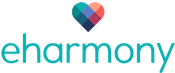 Visit Site
2. Muzz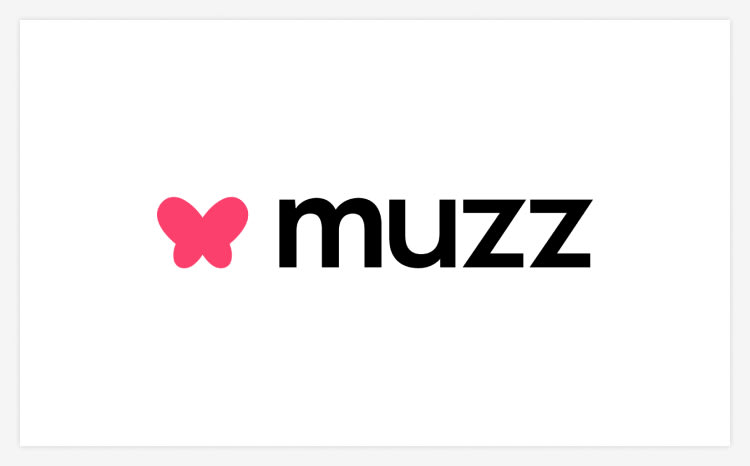 Free Version: Yes
One month's cost of Subscription: $24.99
Number of members: 6 million
A fusion of traditional values and modern technology, Muzz (formerly MuzzMatch) offers a platform for single Muslims to connect without sacrificing their values or heritage. It boasts more than a million members, and has been featured in The Washington Post, BBC, and TechCrunch.
With Muzz, users can set parameters according to ethnicity, sect, and religious observance. The app also includes strict privacy features and claims to be the only online dating platform that lets users include their Wali, or chaperone, in conversations. A selfie verification system, GPS location checking, and community-rating system all contribute to Muzz's claim as the go-to app for safe, and reliable across the Muslim community.
Why we chose Muzz: Muzz stands out for its unique approach tailored exclusively to the Muslim community. Muzz includes engaging features such as icebreakers and a personal match score. These tools, combined with the platform's emphasis on Islamic values, make for a seamless and fulfilling experience while searching for Muslim partners. Muzz's unique tools provide guidance and transparency while fostering connections within the community.
Pros:
Free membership includes everything you need for dating
Specifically designed for Halal dating
Large database of Muslim members
Cons:
Lots of ads in the free version
No browser accessibility
With a large number of Muslim members and plenty of free features, Muzz is a great option for finding your perfect match

Visit Site
3. ArabianDate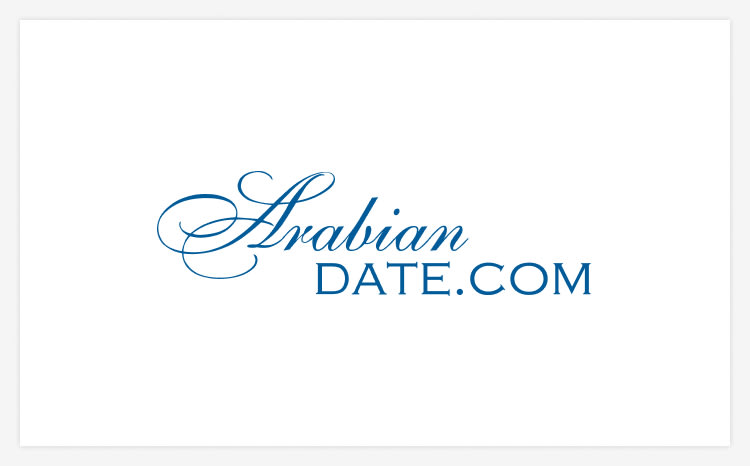 Free Version: Yes
One month's cost of Subscription: $9.99 or pay-per-action
Number of members: 1.6 million
ArabianDate understands the internet's potential to make an enormous world smaller. To that end it specializes in global dating, and uses its platform to connect Muslim singles from the farthest reaches of the globe. Members span Europe, Asia, North America, and Latin America, though the site's free platform and built-in messaging tools bring them together to communicate, connect, and perhaps more.
ArabianDate's subscription model lets you join, set up profiles, and browse for free. The "pay-per-action" model means you only get charged when you use the site to chat, send a video, or message another member. The website acknowledges that users join for any number of reasons, including for dating, marriage, relocation, conversation, or to receive gifts—but explicitly states that it is not about hookups. Its accessibility, global reach, and pay-to-use model means that it's a great resource for Muslim singles looking to broaden their search across borders without making a huge investment.
Why we chose ArabianDate: What sets ArabianDate apart is the genuine commitment to foster deep connections in the Muslim community while maintaining a user-friendly platform. Members can take advantage of a range of powerful communication tools, such as instant messaging and CamShare. The platform's security measures and profile verification options further enhance user confidence in the search for compatible and lasting relationships within the Muslim global community.
Pros:
Plenty of Muslim singles from around the world
Website is easy to use
Membership is affordable compared to other sites
Cons:
Need to pay extra to communicate with matches
Not for hookups
ArabianDate is an affordable way to meet other single Muslims from all over the world, not just the US

Visit Site
4. Zoosk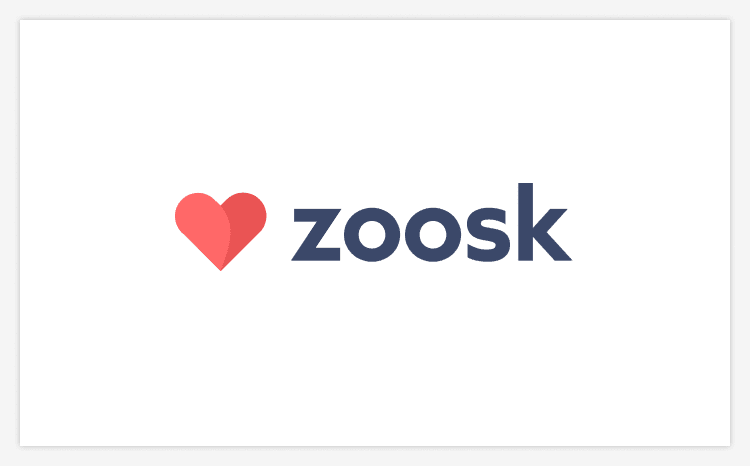 Free Version: Yes
One month's cost of Subscription: From $29.95
Number of members: 40 million
With a user base of 40,000,000 from all around the world, Zoosk is one of the most established and successful online dating sites out there. This is good news for Muslims seeking like-minded partners.
Zoosk's award-winning app is fun to use and easy to navigate. In the Google Play Store, the Zoosk dating app is ranked #1 in the dating category in the US, Canada, the UK, Australia, South Africa, and Belgium.
Why we chose Zoosk: We chose Zoosk for its versatility, catering to singles of various backgrounds, including Muslims. The site's Behavioral Matchmaking technology successfully connects Muslim singles based on shared values, interests, and attraction, ensuring a satisfying dating experience and compatibility.
Pros:
Great behavioral matchmaking
Large number of users, so anyone can find someone for them
Search options and filters make it easy to focus your results
Cons:
Free trial is pretty limited
Not exclusively for Muslim individuals
Zoosk has a great algorithm that gives you quality matches with other Muslims singles out of its large database

Visit Site
5. buzzArab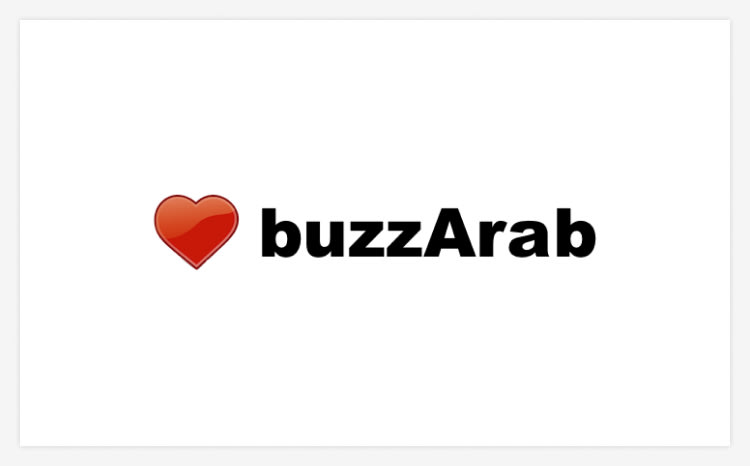 Free Version: Yes
One month's cost of Subscription: Free
Number of members: Over 420,000
buzzArab is a straightforward dating site with no pretensions and seemingly few intentions other than helping Muslims fall in love. It's entirely free to use and message with others, and its user base features around half a million people from the Arab World, Europe, the US, and Canada.
buzzArab's platform extends to desktop and a dating app with features that are neither too sparse or too sophisticated. Advanced searching, customizable notifications, security tools, and online chatting provide plenty of options for users to find each other and connect. Though the site is geared towards Arabs, Muslims, and Arab Christians, it openly welcomes members of any religion, ethnicity, or race.
Why we chose buzzArab: buzzArab stands out for its meticulous focus on maintaining an authentic and safe platform for Arab and Muslim singles. Users can leverage powerful search filters, numerous communication tools, and optional profile verification to connect with genuine matches. Additionally, buzzArab's user-friendly design and active management of fake profiles make it an appealing choice for Muslims seeking meaningful relationships.
Pros:
Female members can choose who may contact them
Send and get messages for free
LGBTQ+ friendly
Cons:
Users have reported some fake profiles and low-quality members
On some occasions profiles have been rejected with no apparent reason
buzzArab is the perfect dating site for Muslim women who want to date safely by screening who can send them messages

Visit Site
6. Arab Lounge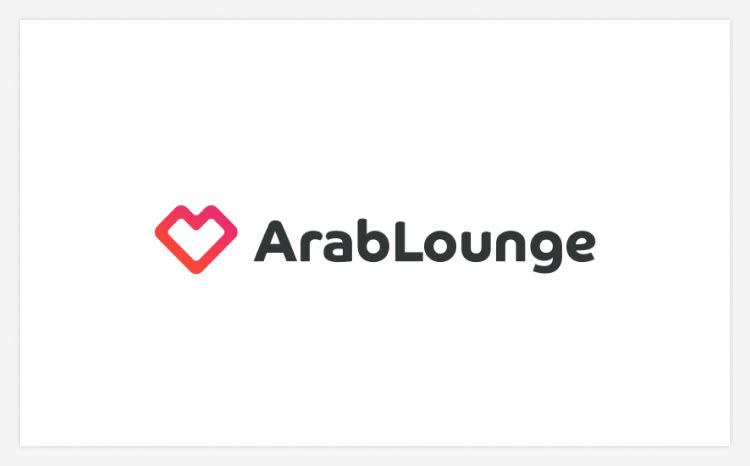 Free Version: Yes
One month's cost of Subscription: From $11.99
Number of members: 61,000
Arab Lounge is appropriately named. Though first and foremost a dating site, it gives off the distinct feel of a virtual lounge, a meeting place with photo galleries, chat rooms, resources, and tools all dedicated to bringing Arabs, Muslims, and Arab Christians together to mingle and perhaps fall in love.
Members from the US, Canada, UK, Lebanon, Morocco, Egypt, and Jordan can be found on Arab Lounge's website and apps. Dating profiles are given ample space for each user to express their individuality through photos and self-summaries. They're complemented by advice columns and chat rooms, as well as Muslim matrimonial matchmaking services tailored towards marriage.
Showcasing a diverse population of Muslim singles with a wide range of careers, interests, and relationship goals, Arab Lounge is an empowering dating site that offers many resources designed to make the Muslim single world feel a little bit more intimate.
Why we chose Arab Lounge: Arab Lounge's reputation as a leading matchmaking platform for Arab and Muslim singles arises from its extensive search options that highlight cultural and religious factors. Its user-friendly interface, including translation features, simplifies communication and helps foster meaningful connections within the Muslim community.
Pros:
Very sleek and easy-to-use interface
Great place to meet Muslim and Arab people from around the globe
Matching algorithm works great
Cons:
Free membership is pretty limited
Signing up is a long process
Arab Lounge feels very much like an exclusive lounge, where you can meet other Muslim and Arab singles from all over the world

Visit Site
7. EliteSingles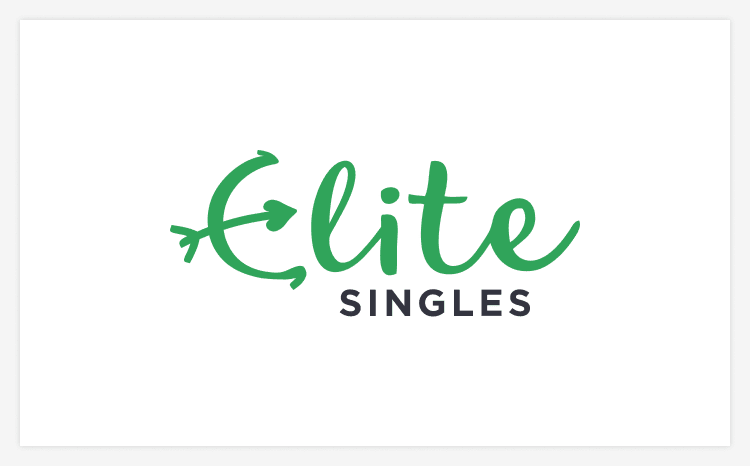 Free Version: Yes
One month's cost of Subscription: From $31.95
Number of members: 13 million
The engine behind EliteSingles' approach is a 100-question personality test given to each member upon sign-up. This questionnaire, which is modeled on a 5-Factor Model of personality traits, may seem long to some, but for those who know what they want and don't want to waste time sifting through endless incompatible matches, the exactitude is refreshing, and key to finding a match with the same priorities and relationship goals as their own.
Muslim singles who have a clear idea of the type of partner they're looking for can benefit greatly from EliteSingles' compatibility tests. The in-depth personality test susses out personality traits, faith and lifestyle preferences, hobbies, and more, and uses it as fuel for its matchmaking process. The result? Highly personalized matches with singles who share your attitudes towards life, love, and the future. And with 13 million users and counting, EliteSingles boasts a large pool of singles, increasing the chance of that special someone popping up in your inbox.
Why we chose EliteSingles: EliteSingles is an ideal platform for Muslim singles seeking ambitious and accomplished partners. The extensive personality test ensures accurate matchmaking based on essential compatibility factors, while features such as "Have You Met?" and the ability to view detailed member profiles provide ample opportunities to interact and find like-minded connections within the Muslim community.
Pros:
You can mention you're only interested in Muslim members during sign-up
Every profile is verified by EliteSingles
Personality tests that match you with like-minded people
Cons:
Sending or receiving messages costs extra
Personality test takes time to complete
Read the full EliteSingles review
If you're a Muslim sapiosexual looking to find your perfect match, EliteSingles offers a personality test that is highly recommended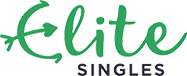 Visit Site
8. LoveHabibi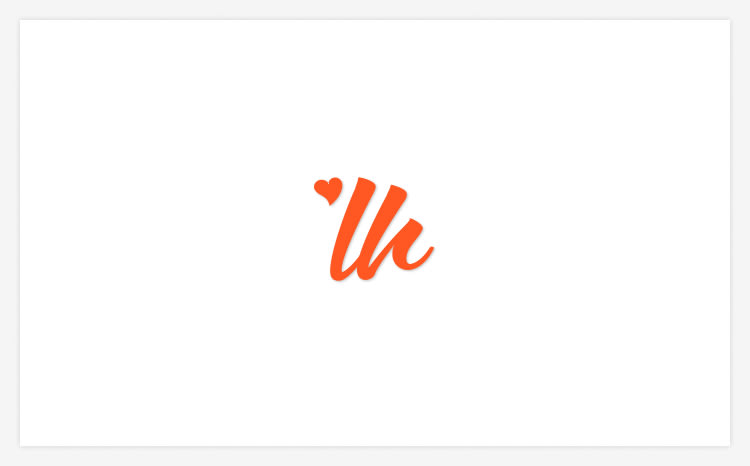 Free Version: Yes
One month's cost of Subscription: $29
Number of members: 70,000
With more than half a million users, LoveHabibi can stake its claim among the heavy hitters of Muslim online dating. Arab and Muslim singles from across the world gather to connect with others who share their cultural and religious value.
LoveHabibi is notable for its large population of Christian Arab singles, though a quick scroll through profiles shows a diverse user base that crosses borders, backgrounds, and religious practices. The nice thing about the site is its upfront, easy-to-read user details. Photos, religious backgrounds, and personal details are given prime space to help you easily and quickly find who you're looking for.
LoveHabibi offers a free membership with limited features as well as a premium membership that allows you to message other users and access more detailed searches. Though no free trial is offered, members can pay on a month-to-month basis and cancel at anytime.
Why we chose LoveHabibi: LoveHabibi appeals to a diverse range of Muslim singles through its inclusive platform designed for modern connections while respecting traditional values. Standout features include photo galleries that showcase users' personalities and interests, a news feed for updates on potential matches, and engagement statistics that enable members to better understand and improve their interactions with the community. This unique combination of features makes LoveHabibi an attractive destination for Muslims looking to create lasting bonds.
Pros:
Site is very user-friendly and fun
Exclusively for Arab and Muslim singles
Cons:
Premium membership is pricey
Small user base
No app
LoveHabibi is a no-nonsense site, where you can find easy to ready user profiles of exclusively Muslim and Arab members

Visit Site
9. Match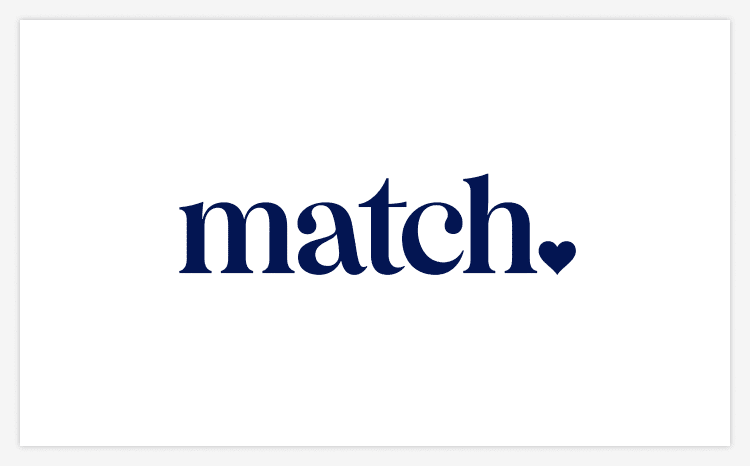 Free Version: Yes
One month's cost of Subscription: From $17.49
Number of members: 21.5 million
Match was launched in 1995 and has a strong reputation for reliability and safety. Not only is it one of the largest online dating services around, but it also boasts the highest success rate of all the services in the online dating industry, setting up more dates, relationships, and marriages than its competitors. Definitely a good start for Muslim singles in search of a serious long-term partner!
Match is a well-known and often-celebrated vehicle for successful marriages. But its enormous user base, solid safety features, and myriad matching and searching tools make it ideal for getting a feel for the field as well. Muslim singles looking to forge friendships, try short-term dating, or simply explore the field will find in Match a large community of singles who are open about what they're looking for and interested in connecting in real life.
The Match dating app is easy to download and use. A fun extra, available only on the app, is the 'missed connections' feature which allows users to find potential local dates that they have actually crossed paths with in real life.
Why we chose Match: We chose Match for its comprehensive range of filtering options that cater to preferences in terms of faith, lifestyle, and interests, enabling Muslim singles to find compatible partners who share their Islamic values. The platform's unique features, such as MatchPhone and MatchEvents, enhance user experiences and helps foster a strong sense of community.
Pros:
A reputable site with millions of members
Find other Muslims in your area with the 'missed connections' feature
You can search specifically for Muslim singles
Cons:
You need to pay to send or receive messages
Not for casual relationships
Looking for a long-term, meaningful relationship? Match is a reputable dating site that will help you find that special someone

Visit Site
10. OurTime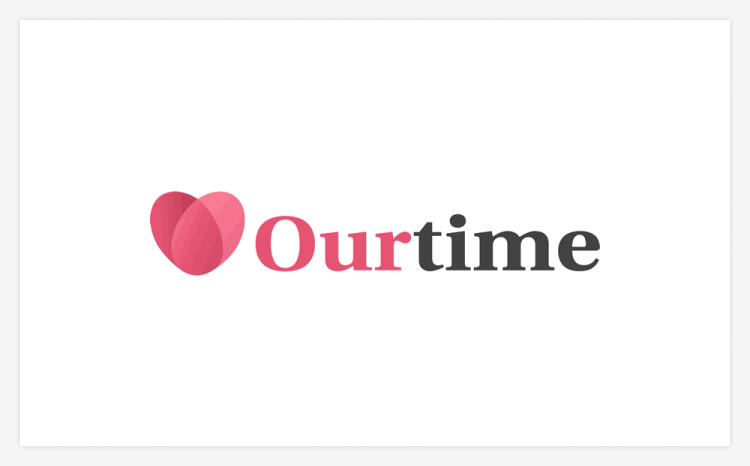 Free Version: Yes
One month's cost of Subscription: From $17.96
Number of members: 1.5 million
OurTime is a niche dating site with a large member pool, which focuses on helping men and women over 50 find lasting love. The site is modern and designed to be simple and efficient. For the older Muslim single, this is one of the best options as profiles are detailed and it's easy to filter searches to specific religious and ethnic preferences.
The OurTime dating app has all of the same features as the desktop version, with all icons and menu options clearly visible to users.
Why we chose OurTime: Catering to singles aged 50 and above, OurTime is a perfect choice for mature Muslim singles. The platform features a user-friendly interface and tools such as ConnectMe for secure phone conversations. Daily Matches suggestions further support users in discovering compatible partners who share similar values and interests, making OurTime a great platform for the mature Muslim dating community.
Pros:
Meet other Muslims who are 50+
Easily filter for religion and ethnic preferences
Site is easy and simple to use
Cons:
You need to pay to send or receive messages
No verification process for profiles, so there may be some fake ones
OurTime offers a way for Muslim singles over 50 to easily meet other people of the same status by filtering results by religion

Visit Site
What Muslim Singles Should Look For in a Dating Site
For single Muslims whose faith and culture are important to them, finding a dating site that takes long-term goals seriously is key. Here are some features to check out before deciding to sign up for an online dating site.
Is the site trustworthy? Make sure the website you choose is reputable, with a large user-base and good reviews from previous and current members. Trusting the site also means checking its privacy and security features—how does the site protect the identity of its members? Are all of its member accounts genuine? Does the site truly offer all that it promises for each level of subscription? A little homework before you start could save you some stress further down the line.
Search filters: Good filters will help you prioritize what's important to you. By narrowing your search to your ideal partner's qualities, you are widening your chances of finding that special connection to someone who shares your beliefs and values. More advanced filters will also include personality traits as well as ethnicity or religion, which will help you find the most compatible partner on all levels.
Communication: Different dating sites allow members to communicate with each other on different levels—through instant messages, waves or 'pokes,' or even chatting through a secure phone line. Definitely, something to bear in mind to help you be as comfortable and confident as possible when contacting potential matches.
Muslim Dating Apps and Sites: The Choice Is Yours
"Halal" means permitted under Islamic law. In the context of dating, it means keeping Islamic practices at the forefront of how you go about finding a partner. This could mean refraining from sex before marriage, having a chaperone oversee dates, and exhibiting other forms of modesty that fall under Islamic tradition.
Muslim dating sites have found successful ways of ensuring that halal practices stay alive even as dating shifts from traditional venues. MuzMatch, for instance, allows Wali—traditional dating chaperones—to oversee chats and conversations that take place on the platform. Other sites include security, privacy, and policy features intended to keep modesty and integrity and the forefront of the experience.
For Muslim singles today, online dating is one of the best ways to be upfront about what's important to you in your search for a lasting relationship. With so many options to choose from, there's no doubt that there are potential matches out there who share your values. If you're a non-Muslim looking to date some who is, check out these Halal dating rules.