Many people turn to dating apps to find someone, whether it's for a long-term relationship or something more casual. Online dating has replaced matchmaking Yentas with smart algorithms and plenty of singles to choose from. But if you're Jewish and looking to date someone within your religion, it can be difficult to choose the right app for you.

If you're not sure which way to go, check out these best dating sites and apps for Jewish singles.
Our Top 10 Best Jewish Dating Sites & Apps in 2023:
Our Top 10 Choices for The Best Dating Sites & Apps for Jewish Singles - Reviews:
1. JDate
Launched in 1997, JDate was one of the first online dating sites dedicated to Jewish singles. While you don't have to be Jewish to use the site, it's geared towards Jewish singles. You can search for partners based on various subcategories including Orthodox, Conservative, culturally Jewish, willing to convert, and many more. There is a surprising variety of ways to identify yourself and you can check off more than one so as not to limit yourself.
Try the JDate app for free, but like the site, you have to pay to be able to communicate with other members.
Why we chose JDate: We liked Jdate for its emphasis on community and shared values. Its extensive profile customization options and powerful search features make it easier for Jewish singles to find their ideal partners. They also organize various events and social gatherings that foster deeper connections and offer opportunities to meet like-minded individuals who share a similar background and faith.

Jdate Get Matched
2. eharmony

eharmony is a popular online dating site that is open to all types of dating and personal preferences, including Jewish dating.
Even though it's not a traditional Jewish dating site, eharmony has a specific Jewish dating offering that allows users to search exclusively for Jewish singles. With a paid membership, users can access a variety of communication tools on the site and on the app, including messaging and video calls.
To search exclusively for Jewish singles, go to Advanced Search and check off "Jewish." Further refine your search by specifying what you're looking for according to appearance, education level, and ethnicity, among other options.
Why we chose eharmony: eharmony has a large and diverse user-base, which allows users to search exclusively for Jewish singles. Its patented Compatibility Matching System uses a 32-dimension personality test to match users based on their values, beliefs, and preferences, which increases your chances of finding your perfect Jewish match.

eharmony Get Matched
3. EliteSingles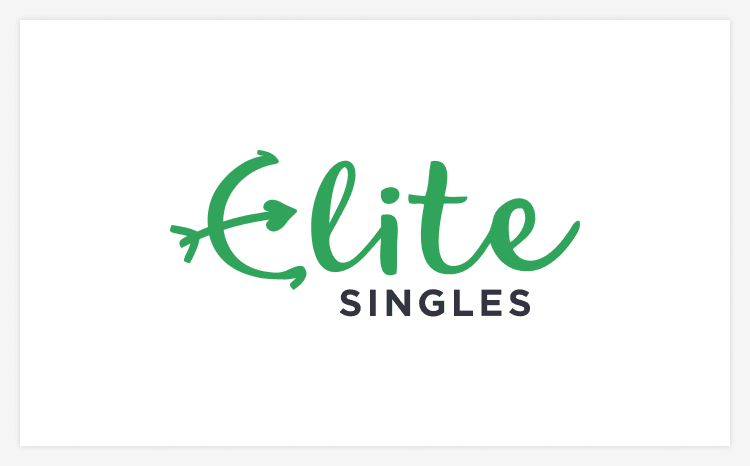 EliteSingles is the go-to dating site for career-minded Jewish singles. It has over 13 million members and allows you to search for partners based on religion, among other things. In addition to specifying that you're looking to meet Jewish singles, you can also specify how important it is to you that potential matches be Jewish.
EliteSingles uses a matchmaking model based on personality testing in order to offer you the most compatible partners possible.
Why we chose EliteSingles: We included EliteSingles list because an impressive 82% of its members hold university degrees, which promotes a high-quality user base. The platform allows users to specify the significance of their potential matches being Jewish, ensuring compatibility and shared values.

EliteSingles Get Matched
4. OurTime
Dedicated to the 50+ crowd, OurTime is an excellent resource for mature Jewish singles looking for different kinds of relationships. The registration process is quick and the only mandatory information is your gender, the gender you're looking for, location, username, password, and email address.
Once you register, you can fill out additional information that will help you find suitable matches. This includes an About Me section, photos and hobbies. This is also the time to specify that you're looking for a Jewish partner.
Downloading the OurTime app is free, and like other dating sites, it allows you to to browse for potential matches just as you would on the site.
Why we chose OurTime: OurTime earned a spot in our top 10 list as it caters specifically to 50+ Jewish singles, providing a niche platform for mature individuals. It also boasts a quick signup process, making it convenient and user-friendly for its target audience.

Ourtime Get Matched
5. Match.com
Match.com is one of the most well-known dating sites, so it's no surprise that it also rates as one of the top Jewish dating sites. With over 30 million members and extensive search filters, it's a great option for Jewish singles who prefer a dating site that performs matchmaking based on detailed personal information.
When you sign up to Match you have the option to search solely for Jewish members.
With a Match paid membership, you get access to various communications methods both online and on mobile. Communication methods include instant messaging, email, removing members from view, seeing who's viewed you, and a one-click search.
Why we chose Match: Match made it onto our list for several reasons, including its free 7-day trial membership that allows users to explore the platform and search exclusively for Jewish singles. Match also hosts live events in cities across the country, providing a unique and engaging way for users to connect in person.

Match Get Matched
6. JWed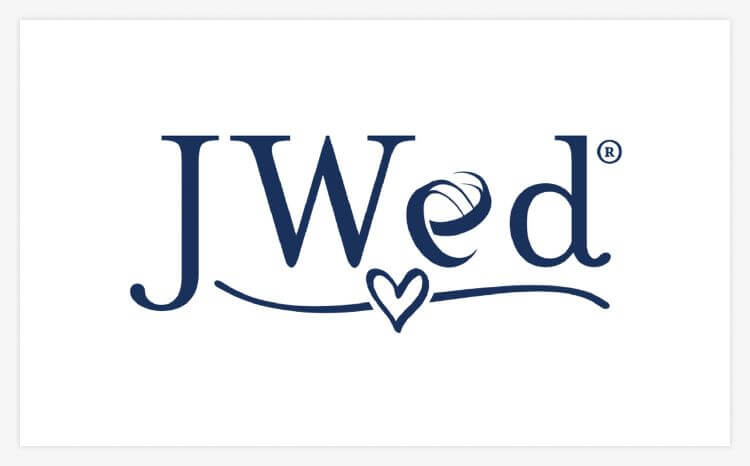 JWed is a niche dating site dedicated exclusively to Jewish singles committed to finding their Jewish soulmates. Launched in 2001, JWed focuses on creating genuine relationships that lead to marriage.
With its focus on marriage-minded singles, JWed's platform encourages users to go beyond casual dating. Members on JWed can browse profiles, send messages, and even send 'flirts' to show interest. The user-friendly layout makes JWED easily navigable and enjoyable to use.
Why we chose JWed: JWed earned its spot on our list for being specifically designed for marriage-minded Jewish singles, offering detailed profiles to help users find their perfect match. The platform frequently provides promotional offers for membership, making it a popular choice among those seeking serious relationships within the Jewish community.

JWed Get Matched
7. JPeopleMeet
JPeopleMeet offers an affordable and user-friendly platform for Jewish singles to connect. With its simple registration process and easy-to-use search filters, JPeopleMeet is perfect for those new to online dating. The site and app give users the opportunity to upload photos, browse profiles, send messages, and use the 'ConnectMe' feature to communicate without sharing personal contact information.
Why we chose JPeopleMeet: We've chosen to include this dating site for its user-friendly interface, affordable subscription options, and focus on the compatibility of its members. With personality-based matching and an extensive database of users, JPeopleMeet caters to singles of varying age groups and religious practices.

JPeopleMeet Get Matched
8. JSwipe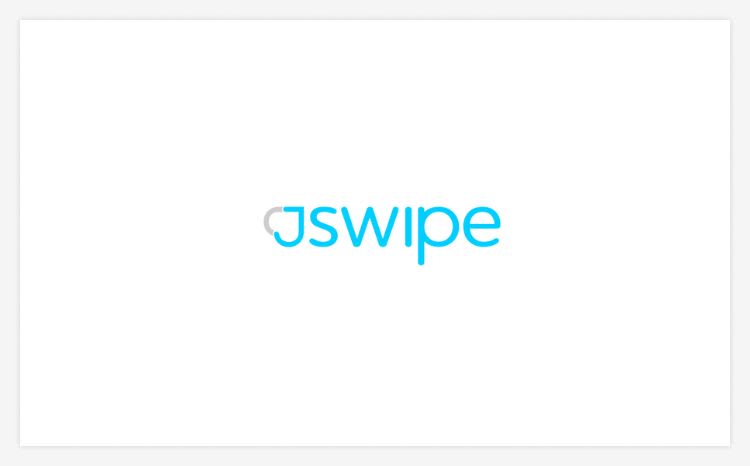 JSwipe is a fun and user-friendly Jewish dating app, often referred to as the Jewish version of Tinder. Launched in 2014, the app is perfect for younger Jewish singles looking for love on the go.
Users can easily browse through profiles, send messages, and make connections. The app also includes filters for preferred Jewish denominations and kosher preferences, making it easy to find like-minded individuals.
Why we chose JSwipe: JSwipe is an innovative and modern Jewish dating app that is perfect for millennials and younger Jewish singles. We love its swipe-based matching system, allowing for a fun and engaging experience. The platform's Kibitz Corner feature encourages conversation between users, making it easier to break the ice and form meaningful connections.
JSwipe Get Matched
9. SawYouAtSinai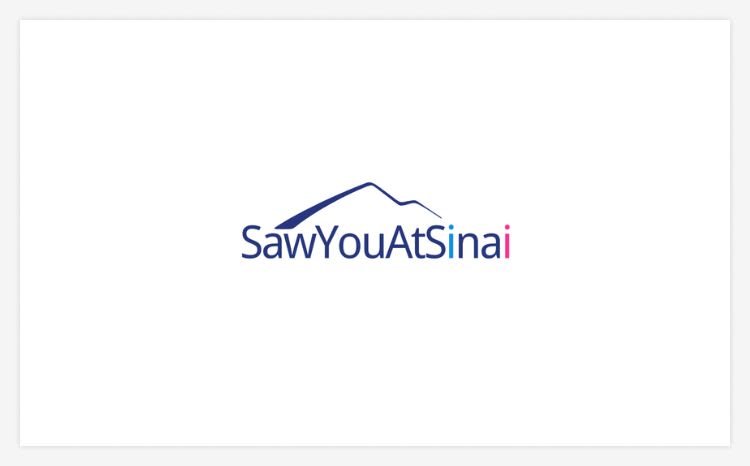 SawYouAtSinai is a unique Jewish dating site that combines the convenience of online dating with the personal touch of a matchmaker. With over 30,000 members and over 3,000 successful matches, SawYouAtSinai has expert matchmakers who hand-select potential matches based on your preferences and values.
Users benefit from an in-depth profile creation process as well as personalized attention from over 300 dedicated matchmakers who actively search for compatible matches. In addition, there are chat rooms and virtual events, giving you multiple ways to meet and connect with potential partners. The platform also offers advanced search filters and two membership levels – Gold and Platinum – catering to individual preferences and requirements.
Why we chose SawYouAtSinai: SawYouAtSinai stands out for its enhanced privacy and control over the matchmaking process. The platform allows members to decide which information they want to share and who can access their profiles. With its emphasis on quality control, the site also has a system in place that verifies each user's identity, offering an extra layer of safety and credibility.

SawYouAtSinai Get Matched
10. SilverSingles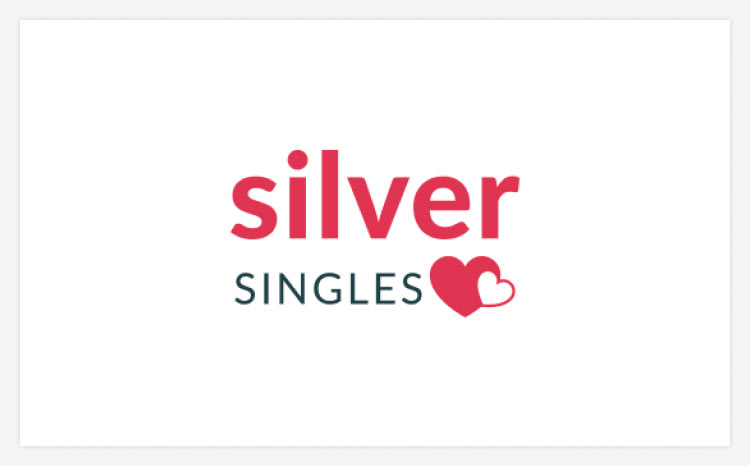 SilverSingles is an excellent choice for Jewish singles aged 50 and above who are looking for a serious relationship. The site focuses on bringing together mature singles with similar interests, fostering new connections and long-lasting relationships.
With its in-depth personality test, SilverSingles identifies key traits and preferences, matching you with compatible users on the platform. While not exclusively for Jewish singles, you can easily specify your religious preferences and find like-minded individuals on the site.
Why we chose SilverSingles: The platform's intelligent matchmaking algorithm takes into consideration users' preferences, values, and interests, resulting in more compatible matches. Also, SilverSingles provides an easy-to-use interface and detailed profiles, ensuring a smooth and pleasant experience for those seeking companionship, love, or friendship within the Jewish community.

SilverSingles Get Matched
What is the Jewish Dating Culture Like?
Jewish dating culture is like most other cultures in the sense that there is a certain way to go about it. To help you understand it better, here are five things you should know about Jewish dating culture.
Jewish culture places a high value on marriage - Marriage is considered to be one of the most important life events a Jew can experience. This is likely because of the strong family values that are ingrained in the Jewish culture.
Jews often marry within their own religious denomination - One of the reasons for this is that Jewish people often have similar values and beliefs. Additionally, marrying within your own religious denomination can help create a strong support system for the couple.
Dating is sometimes done in a group setting - Dating in a group setting is common in the Jewish dating culture. This allows singles to get to know each other better and helps reduce the pressure that can be felt when dating one-on-one.
There is a lot of pressure to find the "right" partner - In the Jewish dating culture, there is a lot of pressure to find the "right" partner. This can be quite daunting for singles who are looking for their perfect match.
It's okay to discuss religion - It is not uncommon to discuss religion before marriage in the Jewish dating culture. This can be an essential part of serious relationships, especially if one partner practices a different denomination from the other partner. If you're not Jewish, you can read more about dating Jewish singles as a non-Jew here.
Are Only Jewish People Allowed to Use Jewish Dating Apps and Sites?
No, you are not restricted at all from signing up to Jewish dating sites like JDate if you are not Jewish. In fact, many people who are not Jewish sign up to JDate because they appreciate the values and culture that Judaism represents.
JDate is simply a dating site that is geared specifically towards Jewish singles, and it can be a great place to meet people who share your values and interests.
More Relevant Jewish Dating Sites & Apps We Reviewed:
Our Jewish Dating Related Articles: