Most Orthodox Jewish communities operate separately from the rest of society, with their own schools, places of worship, and more, allowing them to uphold traditions that originated thousands of years ago. Their dating traditions may seem different from the rest of the modern world, but they have many benefits for those who follow them, including the ability to keep their family close and form a partnership based on inner values.
Here are some rules that Orthodox Jews follow when it comes to dating, love, and relationships.
1. Get To Know Your Partner's Family
Family is highly valued in Orthodox Jewish communities, in line with the Torah commandment, "Honor thy father and thy mother." When Orthodox Jewish people date, both partners need to get to know each other's parents, siblings, and extended family. These people will likely be spending holidays, Shabbat dinners, and more together for years to come.
2. Get Your Family's Take On Your Dating Life
Ultra-Orthodox Jews meet potential partners through matchmakers who typically set up dates under the guidance of both partners' parents. In some Orthodox Jewish communities, people date more freely, but their parents are still part of the decision. Orthodox Jews value their parents' opinions since they are older and wiser and want what's best for them.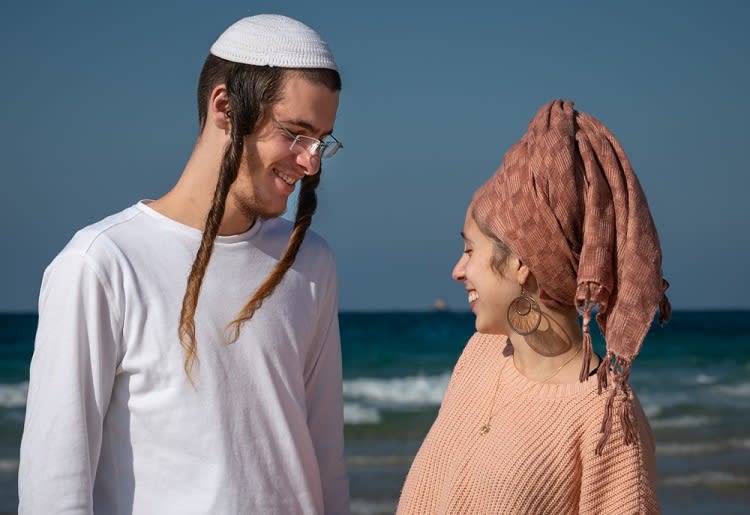 3. Date Within Your Religion
You are unlikely to see Orthodox Jews on dating sites because they typically date within their own communities. Around 98% of married Orthodox Jews in the US have a Jewish spouse.
Some modern, free-thinking Orthodox Jews may be willing to venture outside their faith and sign up to dating apps such as Zoosk or JDate. If you happen to meet one of them, keeping these guidelines on dating a Jewish person in mind may be helpful. In addition, you sh
ould understand that an Orthodox Jewish person will likely face backlash for interfaith dating and may experience internal conflict as a result.
4. Limit Physical Contact Before Marriage
Many Orthodox Jews are shomer negiah: no physical contact with people of the opposite sex before marriage. This means that even small gestures of affection like kissing and hand-holding are reserved for marriage.
Some will engage in some physical contact other than sex before marriage, and a few Orthodox Jews aren't shomer negiah. It's important to respect a partner's boundaries regarding physical contact without pressuring them.
5. Go on Dates in Public Places
Because of shomer negiah, Orthodox Jews are expected to avoid meeting in private when first dating someone. This means that dates will likely take place in public places like restaurants or parks.
6. Date for Marriage
While some people are comfortable getting into relationships that are only meant to last a season, it is part of traditional Jewish culture to date for marriage. This means that if somebody doesn't have the potential to be a life partner, dating them is probably not considered a good use of time.
When dating, Orthodox Jews evaluate others as potential life partners and move on if they don't have that potential.
7. Discuss Your Future Plans
Because dating is intended for the purpose of finding a life partner, it's important to discuss long-term goals with an Orthodox Jew from the very first date, including your career path and what kind of family you want. Orthodox Jews evaluate partners based on long-term compatibility rather than momentary chemistry, so making sure your plans align is important.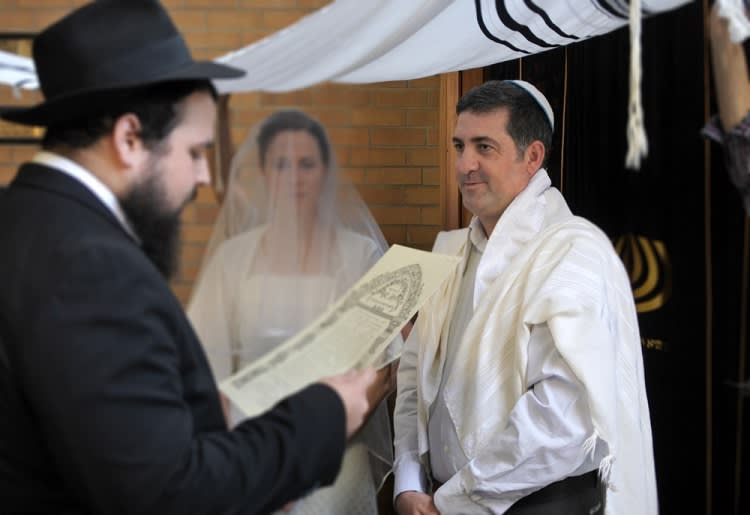 8. Put the Soul Before the Body
While sex is an important part of a relationship, Orthodox Judaism teaches that spiritual compatibility is the key to lasting love. In other words, getting to know and love each other mentally and emotionally is the way to develop a great relationship physically.
Do not put too much stock in a partner's appearance because this attraction will be fleeting, while deep love can last forever.
9. Prioritize Your Love Life
Romantic love is very important and sacred in Jewish culture. People are encouraged to devote time to seeking and developing relationships, whether they are an older teen slowly entering the world of romance or dating as a senior.
If you find a partner who is an Orthodox Jew, take time out of your schedule to plan nice things to do with them and show them you love them.
10. Do Your Best Not to Hurt Anyone
Based on the Torah verse, "You shall not hurt (the feelings of) one another," Orthodox Jews do their best to be considerate toward people they're dating and avoid hurting their feelings whenever possible.
This means learning what your partner cares about and what bothers them with the intention of uplifting them and being careful about what you say.
Always Remember to Be Understanding
An Orthodox Jew's religion tends to shape every area of their lives, dating included. Because of this, Orthodox Jews follow many specific dating rules, some of which may be difficult for outsiders to understand. Just remember that the goal of these rules is to build stable and loving marriages.
With the divorce rate of American Orthodox Jews at 10%—compared to 50% for the country as a whole—perhaps the rest of us could even learn a thing or two from the Orthodox Jewish community about the value of long-lasting, spiritually-based relationships.