Looking for love can seem like an increasingly daunting challenge. Now that the world has returned to normal, you can finally return to real-world dating after meeting someone on a dating site or app.
Depending on where you live, your dating options might be very different though. So, where is the best place to live to work, live, and mingle as a single? We scoured several studies that compared dozens of cities by looking at three factors: economics, fun and recreation, and dating opportunities.
If you live in one of these 10 best cities for singles, you're bound to find your Romeo or Juliet.
1. Madison, Wisconsin
Wisconsin's capital city comes out on top, with a score of 66.48 and a strong all-around performance in all three categories.
Out of 182 US cities featured in the study, Madison came in second for dating opportunities, 12th in fun and recreation, and 76th in terms of economics—which considers key dating factors including taxi costs, cinema ticket prices, and the average price for a two-person meal.
Affordability is a concern for daters, and this explains why, despite coming first in dating opportunities alone, Vermont's Burlington didn't make the overall top ten. Its rank of 159th in economics makes it one of the most expensive cities to go on a date in the USA.
2. Atlanta, Georgia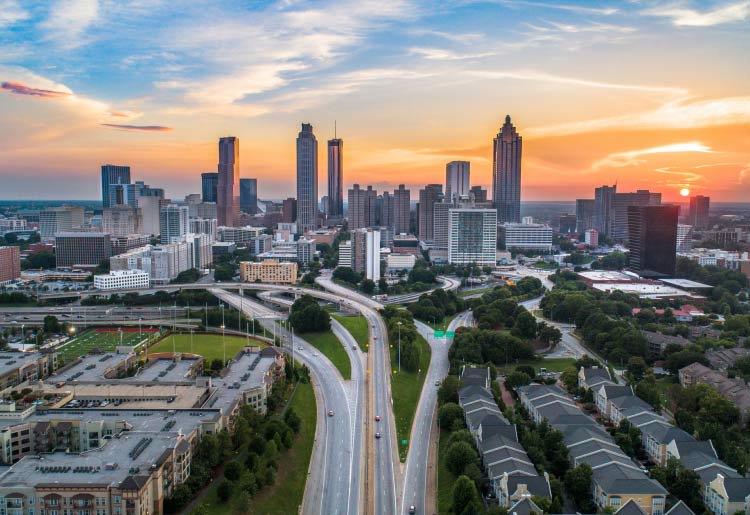 Coming in just a point behind Madison is Atlanta. Although it's far from being the cheapest place to meet a date, ranked 109th in economics, Georgia's most populous city owes its second place to high scores in fun and recreation and dating opportunities.
The former score considers things including the fewest coronavirus restrictions, the number of attractions, and restaurants per capita. The latter looks at factors including its share of the singles population, singles gender balance, and most online dating opportunities.
Georgia also has a thriving LGBTQ community, scoring full marks in the Municipal Equality Index 2020, which examines how inclusive municipal laws, policies, and services are of LGBTQ people who live and work there.
3. Denver, Colorado
The Mile High City comes in third place overall thanks to its many dating opportunities.
Colorado's capital city ranks number one in terms of the highest singles gender balance, edging out California's San Diego and San Jose in that particular metric. In another survey by ApartmentList, Denver came top for dating when ranked by college-educated singles.
Just don't expect a budget-friendly night out if you plan on enjoying dinner in Lower Downtown or sipping cocktails watching the sunset over the Rocky Mountains. Like Atlanta in second place, Denver has scored well in spite of its economics rank, which is a lowly 108th.
4. Salt Lake City, Utah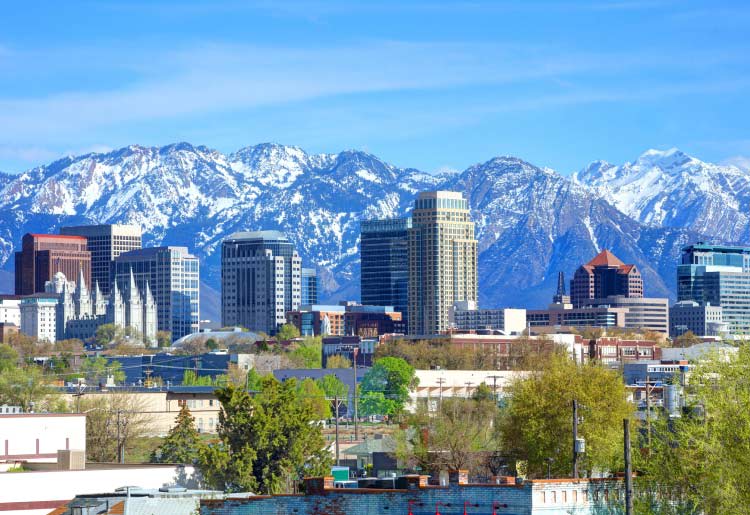 Although it places 40th in economics and 65th in terms of dating opportunities, Salt Lake City's high-scoring fifth place in the fun and recreation rank puts Utah's capital fourth overall, with 62.90 points.
That won't come as a surprise to anyone who's experienced all that Salt Lake City has to offer in terms of outdoor adventure pursuits. The 2002 Winter Olympics host is naturally a great spot for ski-based dates. Other options include renting a boat at Liberty Park, taking a romantic stroll through Red Butte Gardens, or enjoying one of the city's quirky bike and brew tours.
And for an alternative evening activity that doesn't involve a bustling bar, why not enjoy some romantic stargazing from the comfort of the Clark Planetarium?
5. Columbia, South Carolina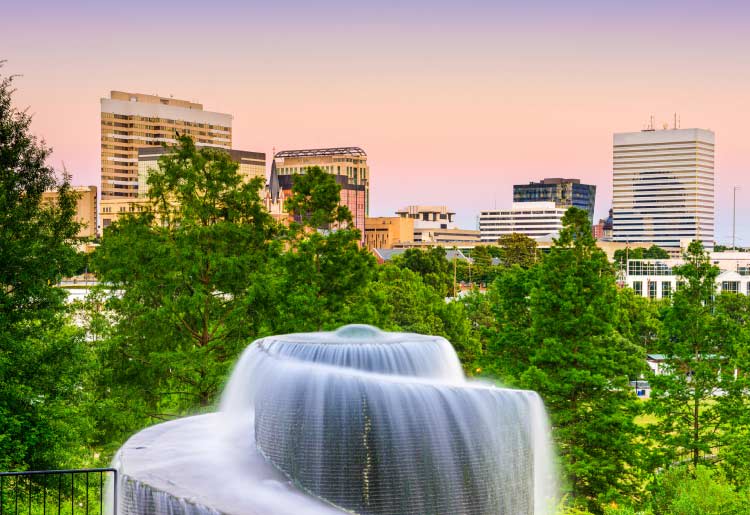 In a study by BestPlaces and AXE deodorant body spray, Columbia ranked top for the number of lingerie shops per capita. And the second-largest city in the state of South Carolina places highly in WalletHub's list, too, thanks largely to its top ten score for dating opportunities. However, it doesn't do too well for either economics (51st) or fun and recreation (61st).
If you want to find love in Soda City, then you'd be wise to try online. Columbia ranks second, behind only Arizona's Gilbert, for the most online dating opportunities. It also comes in second for lowest rent for a one-bedroom apartment, should you really hit it off with your date.
6. Fargo, North Dakota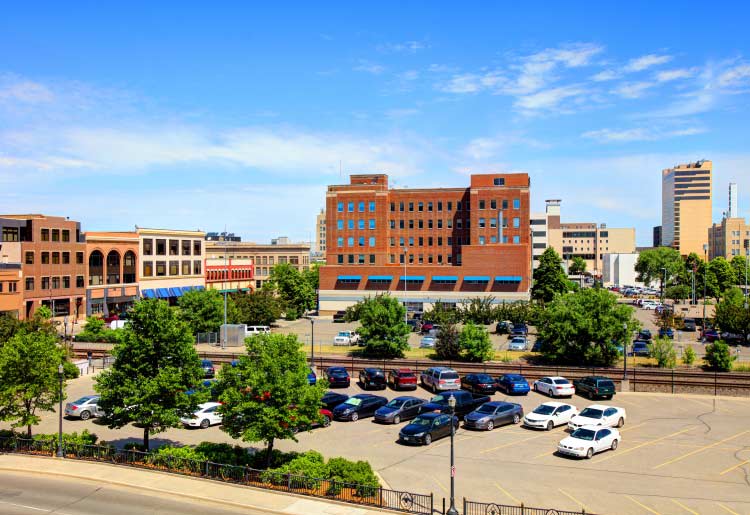 The most populous city in North Dakota describes itself as the "gateway to the West." And thanks to high scores in economics and dating opportunities, it might also prove to be many singletons' gateway to love.
Although the city, made famous by the 1996 Oscar-winning Coen brothers movie, places only 63rd in the fun and recreation category, its 12th position in economics and 22nd position in dating opportunities gives it a decent overall score of 62.56 points.
Home to the North Dakota State University, it has over 14,000 enrolled students that are likely to be a key factor in the city's top scores for dating opportunities.
7. Missoula, Montana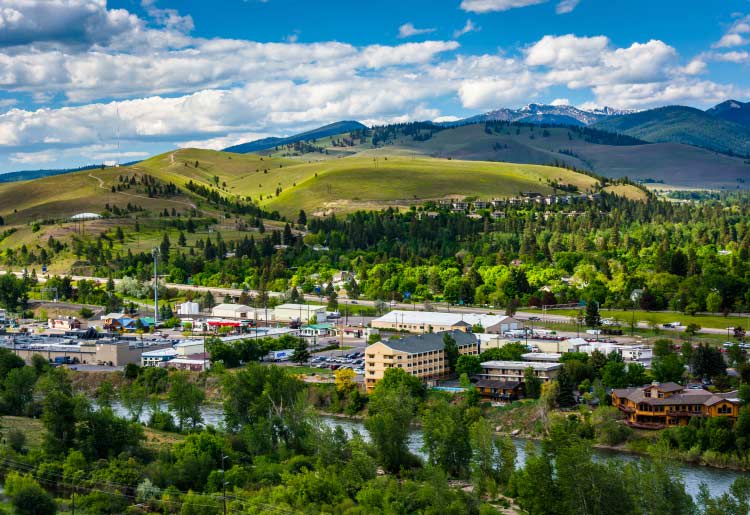 Coming in just behind Fargo with 62.24 points, Missoula ranks an impressive fifth place for dating opportunities. With a population of around 75,000, Montana's Garden City may be a great place to find a date, but with an economics rank of 89th and a fun and recreation score of 69th, it may not seem like the best place to enjoy one.
But delve deeper into the statistics, and you might be surprised by its fifth-place ranking for the lowest average beer and wine prices among all 182 cities featured.
If a cheap beer is your idea of a good date and you want to know which city featured top in that particular metric, then make a trip to the Mississippi city of Gulfport for your next vacation.
8. Portland, Maine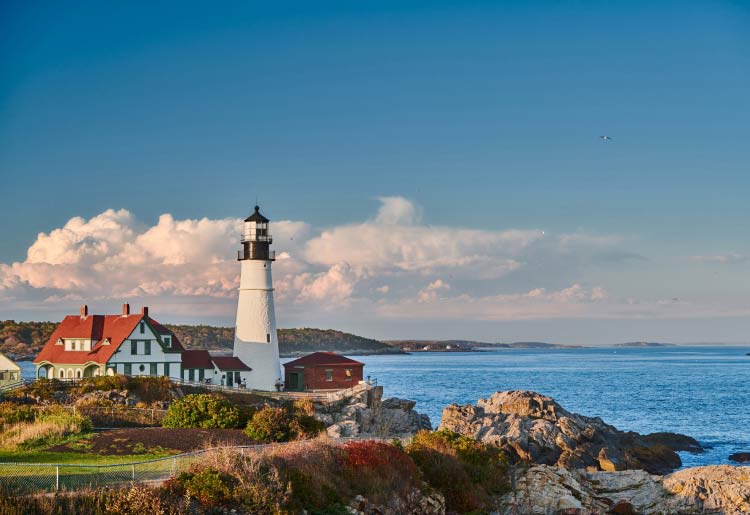 The boutiques, bars, and restaurants that line the charming cobblestone streets of Portland's Old Port district make it a favorite area for dating, with its 19th Century architecture providing plenty of romantic ambiance.
The Arts District is another popular area that showcases the city's passion for food, with hundreds of restaurants and eateries, including low-key pop-up food trucks. Unsurprisingly then, this city in Maine (not to be confused with Portland, Oregon) ranks highly, coming in 16th for fun and recreation.
And, encouragingly for Mainers on the hunt for someone to share their next lobster roll with, the city also ranks 15th for dating opportunities. Just don't expect a night out to be easy on your bank account. Portland comes in 106th for economics.
9. Boise, Idaho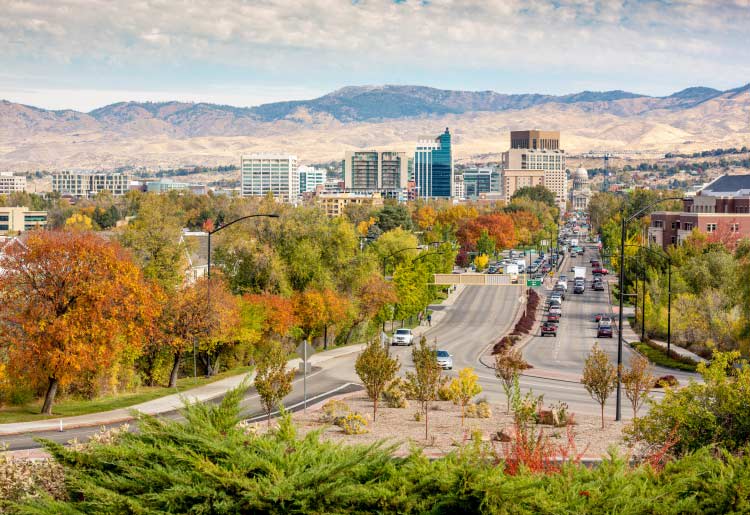 It's a very solid and consistent showing in all three categories from the city of Boise in Idaho. Ranked 41st in terms of economics, 30th for fun and recreation, and 35th for dating opportunities, the City of Trees makes the top ten with an overall score of 61.89.
Adventure-seekers might be drawn to the foothills north of downtown, where cycling and hiking remain popular pastimes and potential date options. There's also swimming and rafting to be enjoyed on the Boise River.
Named the fastest-growing city in America by Forbes Magazine in 2018, dating opportunities are only likely to increase in a metropolis with a population that's nearing a quarter of a million people.
10. Tempe, Arizona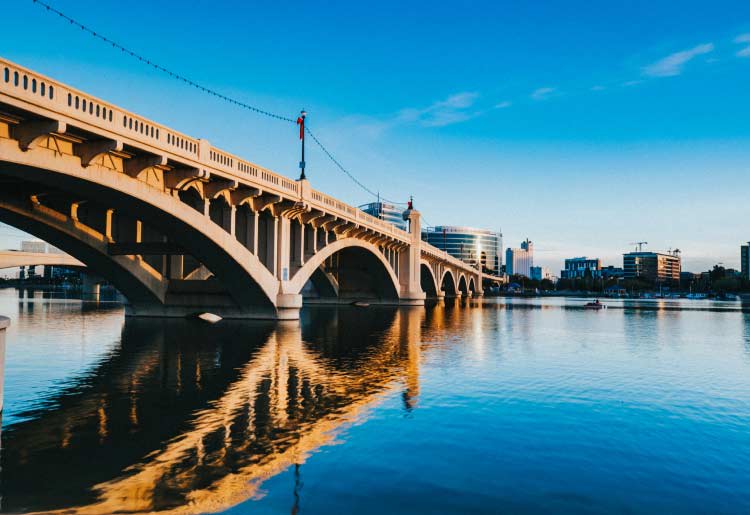 Propping up the top ten but still reigning over 172 other American cities is Tempe, Arizona. With an overall score of 61.51, Tempe only just nudges ahead of Nevada's Reno, which misses out by just 0.02 points.
Tempe is another college city, and the famed Arizona State University boosts its population, with over 50,000 enrolled students at the Tempe campus alone. Such an influx of undergraduates is likely to influence the low-cost lifestyle, which helps Tempe make the overall top ten—ranked 16th in the USA for economics.
Perhaps surprisingly for a student-dominated city, its fun and recreation options only placed 76th, though coming in 26th for dating opportunities suggests that Tempe singletons can feel confident about their chances of finding that special someone.