Interracial married-couple households in the US increased from 7.4% to 10.2% between 2000 and 2016. And while society has taken quite a few steps in the right direction, many people may still find it difficult to navigate interracial relationships. We've rounded up the best advice from professional black matchmakers so that you know the do's and don'ts in interracial relationships.
Let's dive in!
» Looking for a lasting relationship? Take a look at our picks for the best dating sites and apps or the best dating sites for black singles to find your special someone.
1. Talk About Differing Experiences of Discrimination
Partners in interracial relationships will have had different experiences of discrimination. White women are likely to have experienced discrimination in regard to gender, but it will be different from the experiences people of color have had.
Understanding the challenges your partner faces and areas where they are vulnerable is essential to have a rich, healthy relationship. Assumptions are what get people in trouble.
2. Learn About Each Other's Traditions and Culture
Alisia Antoinette of Bonjour Amour Matchmaking highlights how important this is in creating interracial relationships that last. People often forget that there are different ethnic and racial groups amongst people of color and that these different groups have many unique and hallowed traditions.
Learning and appreciating each other's traditions and culture and integrating them into family life is paramount to create a lasting relationship.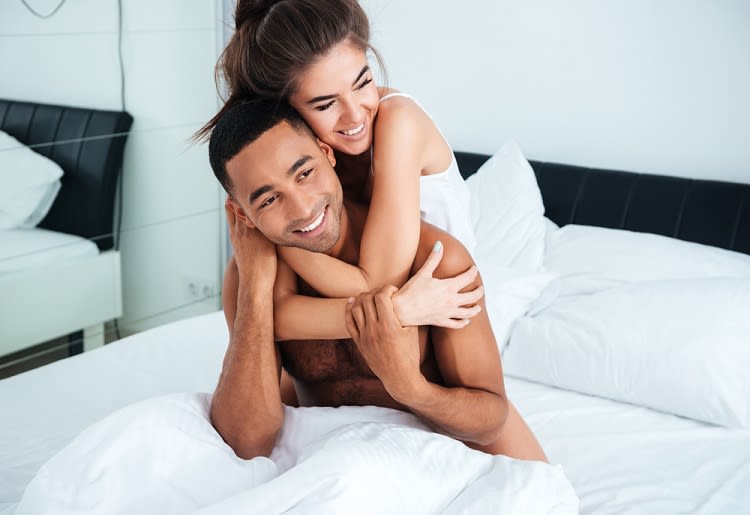 3. Have Conversations About Your Relationship Goals
Dr. Erlanger Turner reminds us that although your relationship goals may be the same, the challenges you face are likely to be different.
Talking fully about your relationship goals and reviewing these regularly makes having a successful partnership more likely. Race and ethnicity should be spoken about freely.
4. Ask Questions
Celeste Viciere reminds us that Google doesn't have all the right answers.
Not only will asking questions let your partner know that you are interested in their background, culture, and religious beliefs, but it will also make sure that you get the correct information.
5. Take Note of How Society Affects Your Thoughts, Feelings, and Beliefs
Examine your beliefs, feelings, and thoughts carefully and look at where they come from. Make sure that you are not simply adopting a set of beliefs because they are what you are used to and have been surrounded by while growing up.
6. Watch Out for Micro-Aggressions
In interracial relationships, it is even more important to watch for micro-aggressions like dismissive comments and devaluing the other person's music, culture, and desires. Take care to discuss issues as they arise and resolve them.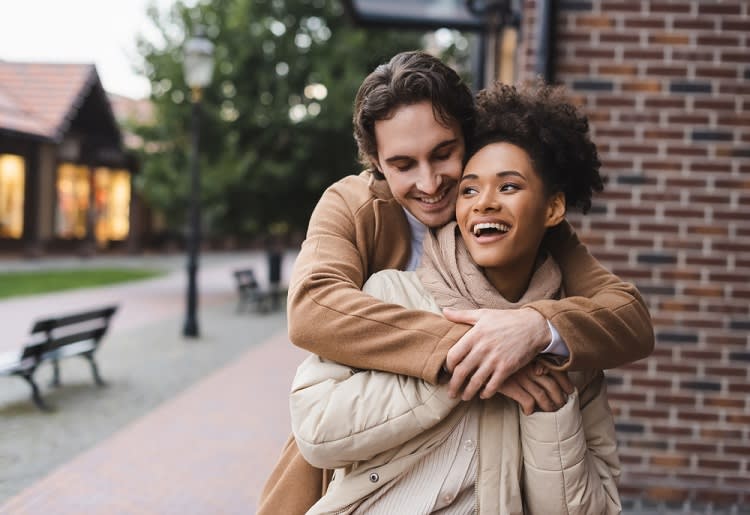 7. Take Care Not to Fetishize Each Other
People of color are often sexualized and, therefore, fetishized.
Note the difference between being attracted to specific characteristics and fetishizing. Fetishizing objectifies and denigrates the person; attraction celebrates and uplifts them.
» Want to find like-minded singles? Check out BlackPeopleMeet or EliteSingles to find someone you can relate to.
8. Be Creative With How You Interact With Family and Friends
Roland Hinds talks about faith often being a unifying feature or a bigger challenge. When families have different cultural, ethnic, or spiritual traditions, creativity as to how celebrations are divided and observed becomes a necessity. Working with families and friends to make sure that everyone feels honored and included is important.
Sometimes, creating your own blended traditions and celebrations for your relationship and family makes appreciating each other's cultural contributions easier. New traditions and celebrations also add flavor to the lives of family and friends, bringing unique ways of showing love and affection.
9. Learn Each Other's Language
Not understanding each other's language can be one of the biggest stumbling blocks in a relationship. Words can have different meanings or emotions associated with them. Nuance is very important and may be difficult to understand if you do not have similar lived experiences.
We interpret many situations according to our cultural touchstones. Marriage can look very different in varied cultures. Gender norms are often different depending on the culture you were raised in. For example, machismo is a specific set of gender norms in Latin culture that don't exist in Northern European culture.
10. Focus On Alignment in Building a Foundation
Dating is hard. So, it comes as no surprise that some people enter interracial relationships because they are thrilled with the newness and how it contrasts with their experiences. However, relationships are built with joint goals. Focusing on creating joint goals early will help you to establish a solid foundation.
Without alignment, relationships do not thrive. Alignment does not relate to race, ethnicity, religion, or culture, but they contribute to our principles, goals, and standards. Seeking partners with whom we are in alignment means that we will grow together and be more fulfilled as individuals.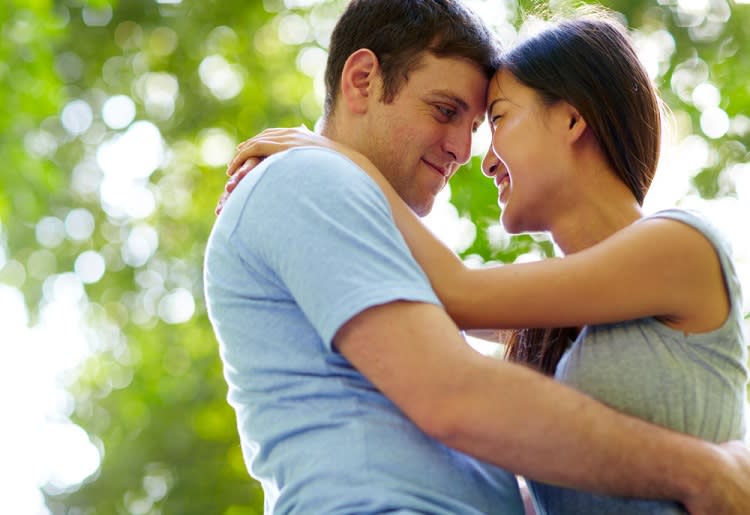 In Summary
Interracial dating can be more complicated than dating someone who comes from the same racial and ethnic background. It requires us to learn about another ethnicity, language, and tradition. It also teaches us to hone our communication skills to an expert level. But ultimately, interracial relationships can be a richer and more nuanced experience.