If you've ever spotted someone who interests you only to bury yourself in an app instead of saying hello, you're not alone. Dating apps can help shield us from rejection. Since you have the assurance that someone swiped right before even talking to you, you don't have to worry that your advances won't be well-received.
However, there are times when you could be pleasantly surprised by who takes an interest in you, so you may be missing out on valuable opportunities if you're not willing to approach someone IRL.
That said, here are 10 ways to start dating without using apps.
1. Ask Your Friends to Play Matchmaker
A 2015 survey found that meeting through mutual friends was the most common way people between 18 and 34 met their partners. When someone is already pre-approved by a friend, there's a higher chance that you'll share similar values and beliefs. After all, you're similar enough to be friends with the same people!
If this method interests you, you can text a few of your friends to ask if they know anyone who might be a good match for you and to keep their eyes open in case they meet someone.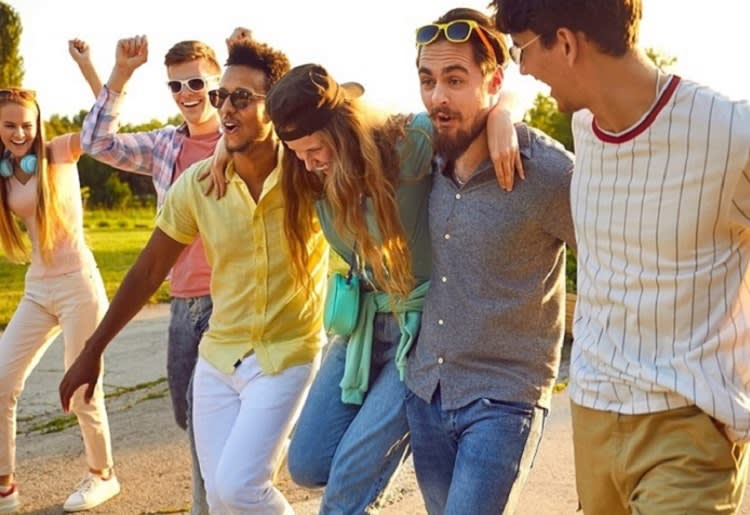 2. Take Advantage of Singles Events
In most cities, you can find singles mixers just by googling "singles mixer," "singles event," or "speed dating in [your city]." During these events, single people informally mingle over food and drinks, or there may be more formal activities to get to know one another. Cuddle parties are another increasingly popular option for those seeking connection. If you're looking for unicorn dating, free-spirited dating, or a relationship that involves casually sleeping with someone, you can also search for local swingers' clubs or parties.
3. Find Local Classes
Find local classes to learn to paint, bake, DJ, do yoga, or whatever interests you, and you'll meet others who like the same things. You can find many of these classes online. Make a point to compliment the other students' work and see if anyone wants to get lunch after class.
4. Go Out by Yourself
Going to concerts, bars, restaurants, cafes, museums, or movies by yourself opens up the opportunity for someone to approach you and for you to approach someone. Going up to a stranger and striking up a conversation can be nerve-wracking, but it gets easier over time. When in doubt, say something about the setting you're in: "Have you seen this band before?" or "What's your favorite dish to order here?"
5. Join a Gym
A gym—or a similar environment like a spa or yoga studio—is a great place to meet someone new. Lots of people gather there every day, and the setting creates several built-in conversation starters. You can ask someone for help using a machine, casually greet them at the water fountain, sit next to them in class and introduce yourself, ask them what spa treatments they recommend, and so on. If nothing develops in the first conversation, chances are you'll see them again soon.
6. Get Back in Touch With That Person You've Always Been Curious About
You might have already met the love of your life and not even know it. Is there a friend who you've always been attracted to but have been too afraid to make a move on? Or is there someone you dated a while back and really liked, but the timing wasn't right? Maybe you exchanged numbers with someone a while ago but didn't follow up. There's no rule saying you can't get in touch with these people now and see what they're up to.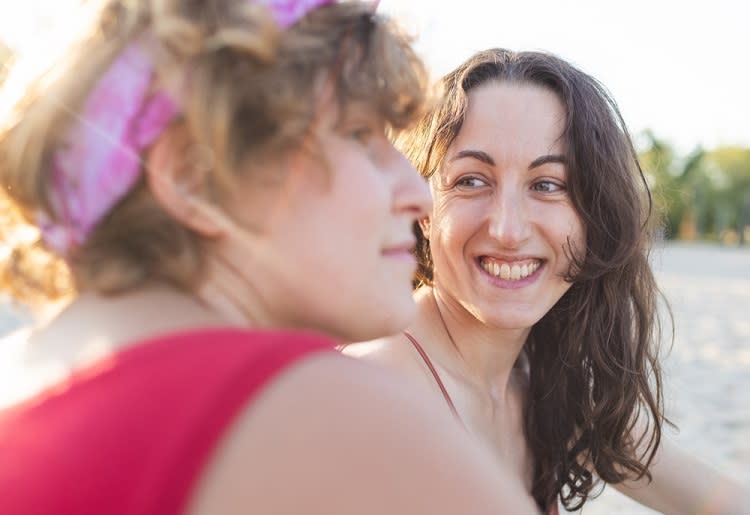 7. Attend Conferences and Events
You can meet people with common interests at conferences or other events related to your work or hobbies, whether that's gaming, cryptocurrency, film, or animal rights. Many people will be there by themselves and would be happy to have someone to get dinner with.
8. Slide Into Someone's DMs
If there's someone cute who's been following you for a while on Instagram or Twitter and liking your posts, try moving the conversation to DMs and seeing if they take the bait. Piggyback off whatever post they liked and ask questions to get to know them better.
9. Head to the Dog Park
If you have a dog, a great way to meet fellow dog lovers is to take your pup to the dog park. Make conversation with the other pet owners there. If you don't have a dog, you can still go dog-watching and tell anyone who catches your eye how cute their dog is—even if they're really the one you find cute.
10. Travel
Getting out of our usual habitat makes us more open-minded, making going on vacation an ideal way to meet new people. Making a relationship work with someone who lives in a different place is easier than ever, thanks to technology. And with remote work becoming increasingly popular, moving to be together is much more feasible now.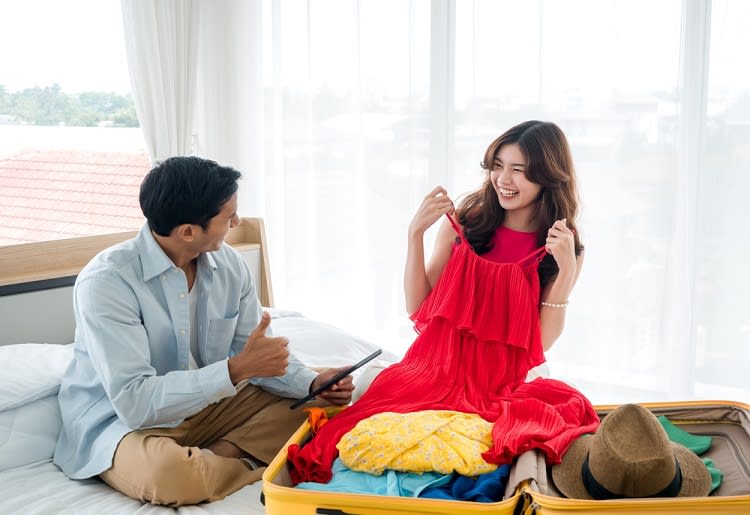 Putting Yourself Out There
One of the reasons why dating is difficult is because people are afraid to put themselves out there. You'll be way ahead of the game if you can gather the courage to approach people in person. People appreciate when others are forward and direct, and everybody wants to feel wanted. So, don't worry that someone will be bothered by you asking for their number or asking them out IRL. The worst they can do is say no.
That said, online dating and meeting in person aren't mutually exclusive, so don't hesitate to download an app like Zoosk or Elite Singles if you feel like that'll help you find the right match. The important thing is not how you meet someone but what attitude you're bringing to the table. If you show up open and willing to make your feelings known, other people will appreciate that. Don't settle. Someone who reciprocates your feelings will come your way.