1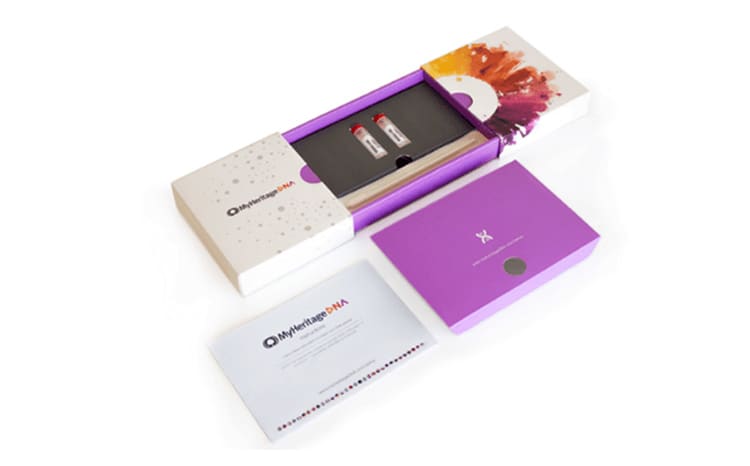 Massive database and comprehensive ancestry test
Visit Site
Best for - Discovering genetic profiles and building family trees

Price per kit - $59 (normally $89) + shipping

Results in - 3-4 weeks
Massive database and comprehensive ancestry test
MyHeritage DNA provides tools to help you build a family tree, discover your genetic profile, and explore fun activities like animating family photos. Their test kit gives you access to over 19.4 billion family history archives and offers a detailed breakdown of both your ethnicity and the genetic groups your DNA stems from.
It leverages autosomal DNA information, comparing your chromosomes and genetic traits with people whose genetic material has been tested by the company. This can help you find unknown relatives who've used autosomal DNA test kits as well.
Blaine Bettinger, PhD, a professional genealogist specializing in DNA evidence, explains that MyHeritage DNA also offers "a chromosome browser... that allows test takers to see exactly what segments of DNA they are identified as sharing with another person." In addition, "[this browser permits] users to compare segments of up to seven genetic matches at a time."
Why we chose MyHeritage DNA: The Complete plan, MyHeritage DNA's primary offering, unlocks over 10 genealogy research tools along with ancestry information across the company's website. Plus, the 30-day free trial gives you access to billions of records and a free family tree builder.
Our experience: We found it extremely useful that MyHeritage DNA lets you manage numerous accounts simultaneously. You don't need to log in and out of different profiles to gather information. Plus, we liked that you can link multiple kits to one account and import DNA results from other companies for free.
Read MyHeritage DNA Review
PROS
Online genealogical tools complemented by DNA testing
Import existing family trees for free
CONS
Online genealogy tools can be expensive after the first year
Majority of historical records are outside Asia and Africa

MyHeritage DNA