In a Nutshell
At first glance, Findmypast seems like an excellent family tree building tool. And that's what it is. You can find long-lost relatives, connect to distant kinfolk, and learn fascinating facts about who you are. But there's more. Findmypast also has an accurate DNA test kit that allows you to trace your heritage back 80,000 years! The detailed reports include fascinating insights into your past, insights from genealogists, and interactive maps.
pros
Powerful, technology-enabled platform
Contains billions of records
Its DNA test analysis services can unlock additional insights
cons
Primarily for North Americans with British and Irish ancestry
Lacks global or cross-border historical records

Findmypast Visit Site
Types of Tests and Kits You Can Get from Findmypast
Findmypast offers a single ancestry DNA test via their DNA test kit partner, Living DNA.
Ancestry tests
This kit reveals information about your ancestral origins down to the county (rather than just country) level. Additionally, the test maps your ancestry across 150 global regions. 21 of these regions are in Britain and Ireland—making Findmypast's ancestry DNA test ideal for those of British descent.
If you upgrade to the paternal or maternal DNA test, your Y-DNA or mitochondrial DNA will also be analyzed, allowing you to gain even greater insight into your paternal or maternal ancestors' migration patterns.
Finally, Family Networks, the company's relative matching system, is included at no additional charge and allows you to connect with possible living relatives.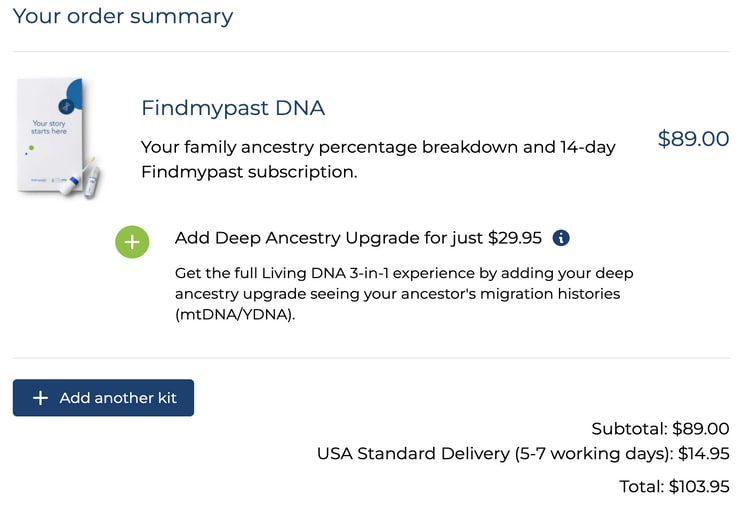 Third-party test kit analysis
If you have test kit data from 23andMe, AncestryDNA, MyHeritage, and Family Tree DNA, you can also take advantage of Family Networks. Simply upload the data provided by your test kit to start discovering relatives.
Other Features at Findmypast
Findmypast offers a variety of databases and research tools that can help you build an accurate family tree.
Family tree builder
Build your family tree with Findmypast—and start for free. To begin, all you have to do is sign up and provide your demographic information.
Next, add as much information as you know about your grandparents, relatives, and other descendants. Using this information, Findmypast will help you find possible relative matches, locate more distant ancestors, and cross-reference your information with historical records.
If you upgrade to a paid subscription, you can access the largest online database of British and Irish records in the world, including national censuses and registers from the more distant past. With an Essential British & Irish package, you'll be able to reach out to people who share common ancestors with you, and an Ultimate subscription includes guidance from an in-house team of experts.
National censuses and registers
Paying subscribers can get micropayment (pay-per-view) access to additional records, like the 1921 United Kingdom census and the 1939 Register of England and Wales. Findmypast's 1939 Register database houses 1.2 million digitized pages of documents that together contain the personal information of over 41 million people.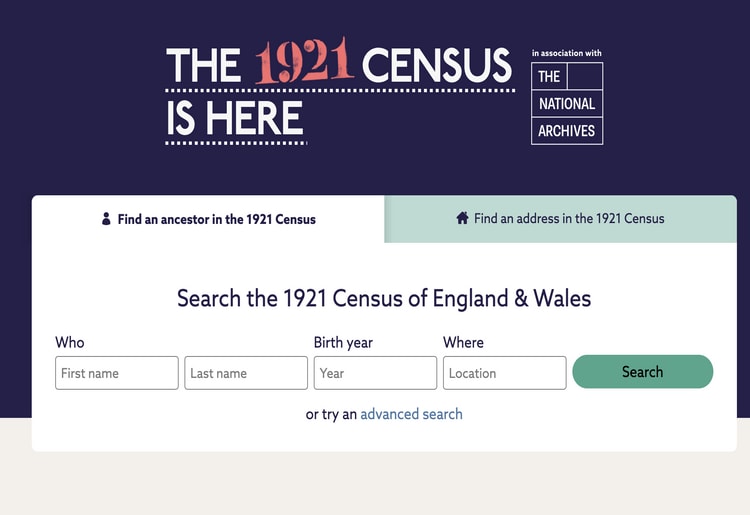 Miscellaneous records
Whether or not you're subscribed to Findmypast, you can always access the site's billions of other archived records, including newspaper, travel, and immigration records. Findmypast also provides census data from the United Kingdom, the United States, Canada, and Ireland.
How Much Does Findmypast Cost?
Findmypast offers a subscription service that provides access to a large database of British and Irish demographic records at several different price points.
Essential British & Irish
$10.75 per month (billed annually)
$14.95 per month (billed monthly)
$14.92 per month (billed annually)
$19.95 per month (billed monthly)
Upload existing family tree
Birth, marriage, death records
Connect with possible relatives
Military and institutional records
Wills and probate records
Findmypast's free plan is a good option if you're a newbie genealogist and just need access to the basics.
On the other hand, if you need access to a more extensive database of records, or want pay-per-view access to the 1921 census, you'll need to purchase a subscription first. Unlike other competitors, Findmypast offers unlimited access to a vast majority of its records for a flat monthly (or annual) fee.
However, the 1921 census costs extra on top of either paid subscription, making access to a select portion of the site's records slightly pricey.
Additionally, Findmypast's DNA test (offered in partnership with Living DNA) costs $89. You can purchase a "Deep Ancestry" option that includes mDNA and Y-DNA analysis for an additional $29.95. Shipping and handling is an additional $14.95.
These combined costs put Findmypast's DNA test kit in the middle-to-high end of the market. Moreover, the shipping fee is quite substantial, considering most other companies offer to ship their kits for free.
Findmypast coupons and promo codes
Findmypast currently offers a 14-day free trial to either of its paid subscriptions. If you purchase the Ultimate British & Irish subscription package, you can get 10% off every time you pay for access to the 1921 census.
How to Get Started with Findmypast?
Getting started with Findmypast is simple and straightforward.
The sign-up process
When you first sign up for an account with Findmypast, you're prompted to enter your email, first name, last name, and date of birth.

The account is free, and you can start building your family tree without having to purchase a subscription. If you're interested in purchasing either the Essential British & Irish or Ultimate British & Irish subscriptions, you can opt for a 14-day free trial before you buy.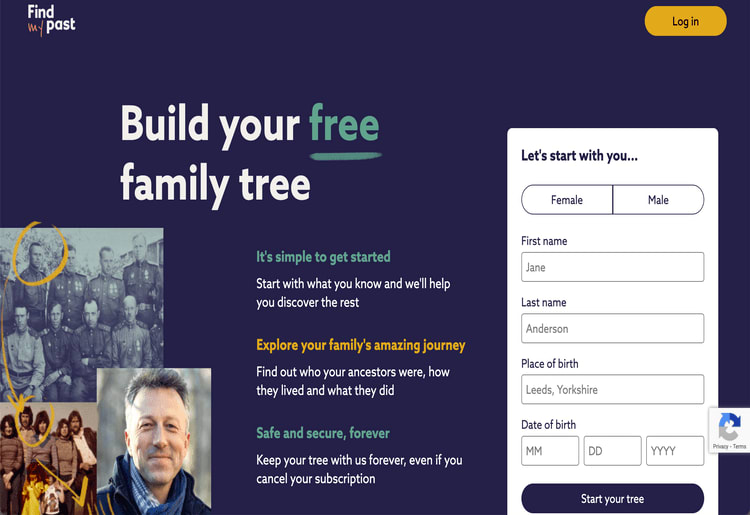 Building a family tree
After you create your account, you can get started with your family tree by supplying your personal information. Provide your gender, maiden name (if applicable), and location of birth.
From there, you'll be prompted to add what you know about your relatives—including parents, siblings, uncles, aunts, grandparents, children, and more. If you have information about more remote relatives or ancestors, like great grandparents, you can add them here as well.

Findmypast will combine this information with their existing records to expand your family tree's connections and locate matches with possible living relatives.
If you have an existing family tree that you built using another service, you can import it via a GEDCOM file.
Browsing the digital archives
To help you build a more accurate family tree, you can leverage Findmypast's large repository of digitized records. Spanning 2,648 record sets, the company's billions of records encompass birth, marriage, and death records, immigration records, censuses and registers, newspapers, photographs, and much more.
You can browse these historical records by year or location, or search by keyword.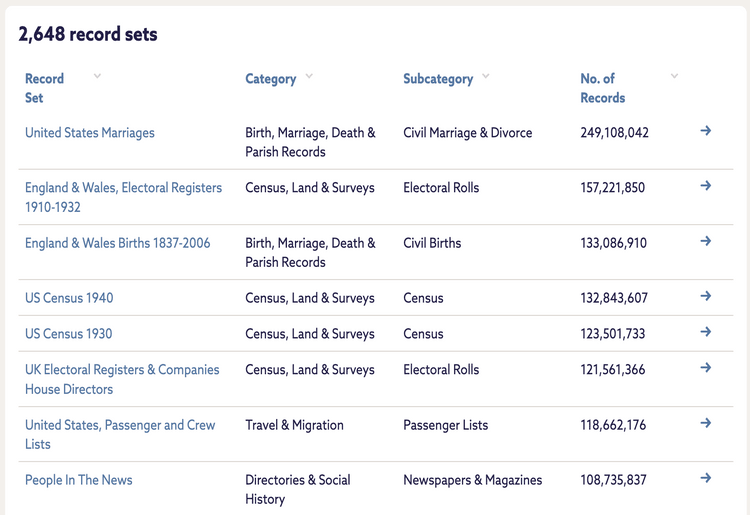 How Findmypast Protects Your Privacy
Findmypast takes privacy seriously, and the security of your personal information is a top priority for the company. For example, Findmypast doesn't provide data to insurance companies, and users can delete their data from Findmypast at any time.
Findmypast may use your personal information for internal administration, business, and marketing purposes. Additionally, the company may use your data for analysis and research purposes, and it may share your data with government agencies if required by law.
You can read Findmypast's full privacy policy here.
Help and Support
Getting hold of Findmypast's customer support team is quick and easy.
How to contact Findmypast
You can reach Findmypast via email, phone, and live chat.
You can also visit Findmypast's contact page. If you reach out via email, it may take several business days to receive a response.
Are FAQ pages available on Findmypast?
Findmypast has a series of detailed FAQ pages for each of its services. They are consolidated under a help page, and you can find information on everything from subscriptions and payments to information about the DNA kit and the family tree builder.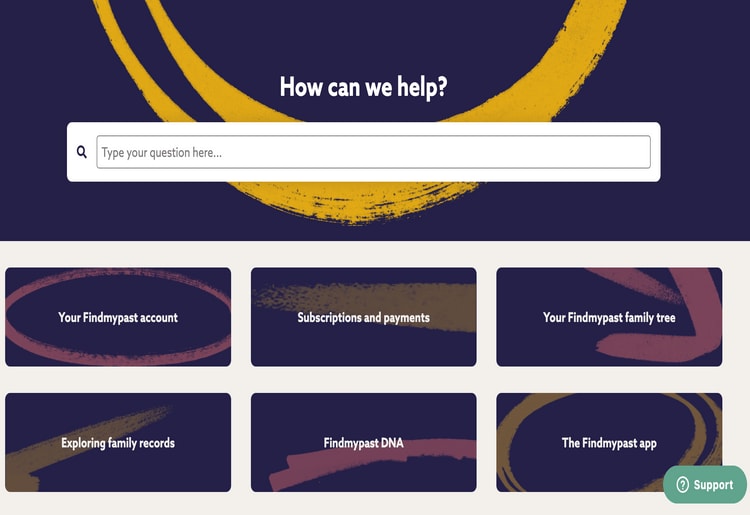 How Findmypast Compares to Other Genealogy Service Providers
MyHeritage Genealogy Services
ancestryDNA Genealogy Services
$149 for first year, then $299
Collaborative family tree building
Findmypast vs MyHeritage Genealogy Services
MyHeritage combines an ancestry DNA kit that traces your ancestry back to 2,114 places around the world with an expansive historical database of 16.9 billion records. If you don't have UK or Irish ancestry and are interested in doing genealogical research, MyHeritage may have more records available for you to browse. However, if you have ancestors from the British Isles, Findmypast may have a more complete record set—including exclusive access to the 1921 Census and parish records.
Additionally, MyHeritage contains an array of other tools, including their Deep Nostalgia™ photo editing algorithm that allows you to animate old family photos.
Findmypast vs OneGreatFamily
OneGreatFamily is a single, unified family tree that allows you to build, update, and refine a family tree with thousands of people around the world. Unlike Findmypast, OneGreatFamily doesn't contain such a large historical archive, and the information it does contain is limited to basic demographic data, such as names and places of origin.

If you're interested in uncovering court records, marriage licenses, and old photographs—especially UK and Irish record sets—Findmypast may be your better bet. Additionally, Findmypast has a more up-to-date user interface, and is arguably easier to use.
However, if you're looking for an innovative family tree builder and don't need access to an expansive archive of records, OneGreatFamily can be worth considering.
Findmypast vs ancestryDNA Genealogy Services
AncestryDNA provides you with access to 3 billion different records from over 80 countries around the world. Additionally, the company offers Fold3, a database of over 557 million military records.
While Findmypast also provides access to military records (available via the Ultimate British & Irish subscription plan), ancestryDNA may be a better fit for you if you have relatives that served in another country's armed forces. However, Fold3 is expensive. At $398, it's significantly more expensive than either of Findmypast's subscription packages.
Is Findmypast Worth It?
With billions of records and hundreds of millions of UK and Irish records, Findmypast's archives contain the most comprehensive British and Irish records of any genealogy site in the world. The company's heavy focus on digitization and partnerships with research institutions makes it a thorough service that's spearheaded by experts—ensuring that you get access to a sweeping set of records that are diligently maintained and expanded.
For under $20 a month, both plans are affordable and on par with the rest of the market. If you want to browse records but don't want to pay, Findmypast offers a great free option as well. You can build your family tree and access a sizable number of free records—all without committing to a subscription.
In short, if you have ancestors from the British Isles, Findmypast is a powerful one-stop shop for all your genetic and traditional genealogy needs.