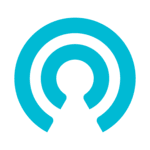 LetsGetChecked Visit Site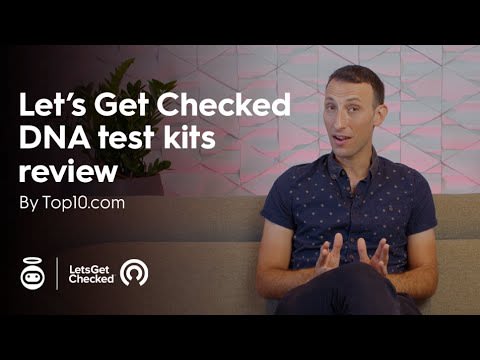 Best For
People who want a convenient way to check up on their own health status.
Overview
LetsGetChecked at a Glance
Rather than wait for a doctor's appointment, find a lab, and wait for test results, LetsGetChecked offers consumers an at-home blood test that tests your biology for a number of relevant diseases and health issues. The process is easy, quick, and painless. And the best part is that these tests come back with results that are on the same accuracy level as a standard blood test you would take at your doctor's office.
LetsGetChecked puts itself a cut above the rest by offering professional medical guidance. Its experts are all certified, medical professionals, available 24/7 for assistance and medical advice. Staff includes registered nurses, genetic counselors, specialist doctors, and more.
LetsGetChecked also offers a huge range of tests that include biomarkers for cardiovascular, fertility, digestive, metabolic health, and sexually-transmitted diseases. There is also genetic screening for certain diseases such as ovarian cancer.
What Does LetsGetChecked Offer?
LetsGetChecked offers simple, easy to administer, at-home blood tests that let you know where your health is holding in specific areas that yield clinical results. There are 3 categories of tests you can opt for:
Sexual health
LetsGetChecked's sexual health tests are the most extensive tests available in this industry and include all sexually transmitted diseases, such as:
Chlamydia

Gonorrhea

Trichomoniasis

Syphilis

Herpes

HIV

Hepatitis B

Gardnerella

Mycoplasma

Ureaplasma
Everything is done confidentially and anonymously. So, if you have a concern about your sexual health, you can have it checked out without anyone (even a family member) knowing about it.
Men's health
The men's' health tests are geared toward the 21st-century man who understands he can and should be in control of his own health and well-being. These tests include:
Male hormone tests

Testosterone testing

PSA testing

C-reactive protein testing

And much more.
Women's health
As with the men's health tests, LetsGetChecked's women's health tests are available to empower and educate women about their health. Some tests include:
Female fertility testing

Progesterone testing

Ovarian reserve testing

Female hormone testing

HPV testing

And more.
General wellness
Finally, LetsGetChecked's general health tests are available for a wide range of systems and tests, including:
Thyroid testing

Kidney testing

Coeliac testing

Diabetes testing

Iron testing

Vitamin D-B testin

Folate testing

Lyme disease testing
As you can see, there is a tremendous array of tests available through this service, the most extensive in the industry in fact.
Is LetsGetChecked Safe and Reliable?
LetsGetChecked understands that health issues are personal, and it strives to keep your data private. All labs are fully HIPAA-compliant, and the kits use a generic patient ID number, so nobody ever even sees your personal information. In short, you stay anonymous the whole time.
How LetsGetChecked Works
Ease of Use
One of the best parts of using a LetsGetChecked test is how easy it is. Tests can be ordered online or picked up at one of many local pharmacies (depending on your location). LGC ships to a tremendous range of areas across Europe and North America including the UK, US, UAE, and Canada. Contrast that with competitors that only ship within the US and aren't available in local pharmacies.
Here's how things work after you get your test:
In your kit, you'll get an anonymized patient ID number and barcode. This is how the lab, technicians, and anyone else handling your samples will identify you. The process is totally anonymous. This is a big deal for many people who are interested in finding out more details about certain health aspects but want these inquiries to remain private.

Register your code online, and answer a few personal health questions to get a more holistic view of your health.

Now, take the test. LetsGetChecked tests use capillary testing. It's a painless method of testing the blood that produces highly accurate results. In fact, these tests have been proven to be equally as accurate as a regular venous blood test. There are instructions in your kit and videos online to show you exactly how to take the sample. You'll prick your finger with the lancet provided, collect the blood in a sample collector, and close it in the return packaging.

Mail it back in the pre-paid mailer, and wait for your results.
As mentioned previously, LetsGetChecked integrates with several fitness apps, including Garmin watch (with Fitbit and Apple Health coming soon) for a holistic view of your health.
Speed of Kit Delivery and Results
Everything is incredibly fast with this company. LetsGetChecked ships out your test kit next day delivery. You ship the samples back and LetsGetChecked sends out the results to a partner lab within 24 hours. Your results will then be available online within 2 to 5 days. So, you could be finished with the entire process in a week.
You can track the status of your test on the mobile app via your health dashboard, and all labs are fully CPA and ISO-accredited.
One thing that sets this company apart is the team of certified clinicians working on your samples. When the results are ready, you don't just get an email notifying you. Instead, one of these health professionals will call you to discuss your test results personally. If you have questions, don't understand a portion of the results, or can't make heads or tails of the report, there is someone right there able to explain everything.
That's an impressive claim and earns LetsGetChecked big points for really being there for its clients, but that's not all. If your test results show some of your levels are out of range (i.e., out of the normal, healthy range expected for someone in your category), the nursing support staff will sit together with you and create a customized plan for how to get back to a healthy place. You will even be signed up for consultations with a private clinic that works with your area of need. Personalized treatment programs like this alone are worth thousands of dollars, so LetsGetChecked really puts its competitors to shame with this feature.
LetsGetChecked Customer Support
LetsGetChecked really excels at customer support. As mentioned, you'll have an entire staff of medical professionals available to you at all times to discuss any part of the results or treatment program you want. That's an unbelievable offer. It also has a fabulous blog that is a tremendous resource for anyone interested in learning more about health and wellness in general.
Before you even make a purchase, LetsGetChecked is also ready to help. There's live chat 24/7 to answer all your purchasing and ordering questions.
Contact Details
Phone: (929) 376-0056
Email: support@letsgetchecked.com
LetsGetChecked Pricing
LetsGetChecked has a huge variety of tests you can take, ranging in price from $99-$299. While this is a little pricey, you get what you pay for. You're getting at-home access to certified labs, professional medical guidance, and tailored treatment programs. That's a huge package for this price tag.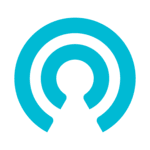 LetsGetChecked Visit Site
Bottom Line
LetsGetChecked was founded in 2014 as a result of a real need CEO Peter Foley had noticed. People wanted to find out more about their medical health without jumping through bureaucratic hoops. So, LetsGetChecked was born. Today, with headquarters in New York, Dublin, and Toronto, this health testing company offers consumers access to the most sophisticated laboratory testing facilities from the privacy of their own homes.
In just a few years, LetsGetChecked has performed over 150,000 tests, found more than 10,000 abnormal results, and helped tens of thousands of people take control of their health.