In a Nutshell
GPS Origins DNA tests revolutionized the DNA testing industry. Since entering the market in 1995, GPS Origins has taken ancestral genealogy to the next level. Unlike most other DNA tests, GPS Origins has the technology to pinpoint the precise location of where your DNA stems from, not just the general region. With this technology, GPS Origins is able to track your DNA back, up to 1,000 years ago, to the exact village where your ancestors lived.
pros
Report delivers pinpoint accuracy
Migration history covers thousands of years
cons
Slightly more expensive at $149
Fairly basic for the cost

GPS Origins Visit Site
GPS Origins Review 2023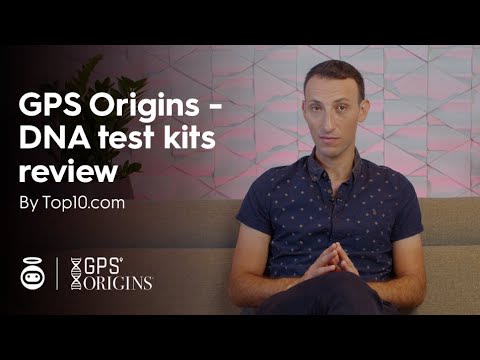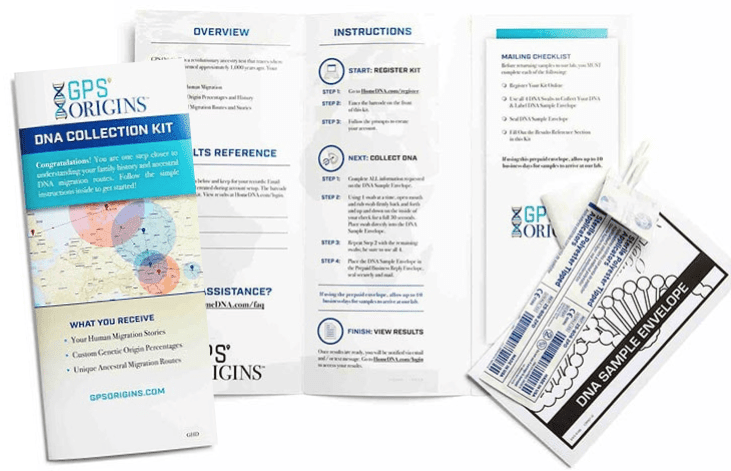 Ideal For
Genealogists tracing family history
Those seeking a deeper personal genetic history
Supplementing other types of DNA tests
Why Go With GPS Origins
A key benefit of using GPS Origins is seeing where your DNA originated. In my case, the DNA origin point was listed as near Vyshny Volochok, Russia, sometime prior to 1277 BC. The report offered 2 DNA migration paths meant to represent movement of maternal and paternal ancestors. One moved from Russia to the Czech Republic and ended at Palma de Mallorca, Spain, as late as 311 BC. The other path went from Russia to near Kalisz, Poland, and ended at Roanne, France, as late as 1095 AD. This kind of precision is very intriguing, assuming the science behind it is correct. As with other deep-ancestry kits, these results predate the availability of most genealogy research data, so they can provide some surprising additions to the family story.
What's on Offer
Deep ancestry tracing hundreds of generations
A testing algorithm plotting migration paths to local level
Color-coded maps showing top 3 gene pools
Detailed chart showing all ethnic groupings
Good historical background on regions and time periods
A report useful for everyone from layperson to expert
GPS Origins has a different mindset from other types of genealogy DNA tests. The focus is less on ethnic groups or racial lines and more on where different populations gathered to form an individual's DNA. In addition to the location-specific migration paths, the GPS Origins report includes a full breakdown of each person's gene pool. In our case, the top 3 gene pools were Fennoscandia (22.4%), Southern France (21.1%) and the Orkney Islands (13.2%). These group designations were different than those used on other DNA tests. Each of the top 3 gene pools included a history article with background on the peoples that comprised them. An accompanying chart included 8 other gene pools, from Basque Country (12.2%) down to Northern India (0.1%).
The GPS Origins report includes a chart with breakdown of all gene pools in your DNA.
Speed of Kit Delivery and Results
GPS Origins advertises a 4- to 6-week turnaround time once it receives a completed DNA test kit. This is quicker than for some competing kits. Some users online reported receiving results in as little as 10 days, which could be due to GPS Origins using its own laboratory for DNA processing.
DNA Collection Kit
Compared to other DNA collection kits we've encountered, the GPS Origins kit was incredibly basic. When it arrived, the "package" almost looked like a junk-mail brochure. There was no box or appreciable marketing presentation; just some test swabs wrapped in a brochure. Given the kit's $149 price, this was rather surprising. The kit included 4 cheek swabs, but no vials in which to secure them. In fact, we were instructed to put all 4 completed swabs into the included paper envelope together. Cross-contamination was apparently not a concern for the lab. The instructions said to seal the return envelope with tape and not to lick the flap, yet the flap contained gum adhesive of the type you lick. This seemed unnecessarily confusing. There was no kit activation or advance registration; GPS Origins used information provided at purchase to identify the returned DNA sample. Again, this was confusing, so we contacted customer service to confirm the small barcode on the kit would indeed link to our name and contact information.
DNA Test Type
The GPS Origins test uses autosomal (family) DNA for its analysis and report. In our case, the lab examined nearly 730,000 autosomal "markers" or mutations on the chromosomes and compared them with markers in the gene pools of reference populations in the GPS Origins database. By looking at where and when our DNA last changed, GPS Origins was able to provide the breakdown of gene-pool populations and the map of how ancestors migrated.
Report Features
Color-coded maps for top 3 gene pools
Background articles on top 3 gene pools
Chart with breakdown of all gene pools
Migration paths of ancestors
Google-style zoomable map with pinpoint locations for migration paths
Background articles for each migration path
Downloadable DNA file that can be used with other DNA services
Customer Support
Customer support is an important resource, especially when so many purchasers of DNA kits are new to genetic genealogy. We found GPS Origins customer service quick and responsive (replied within a day) with the one question we submitted regarding kit registration.
Pricing
Regular price for the GPS Origins DNA kit is $149, although the company does offer promotions that cut the price by $50 or more. Consumers have the option of uploading a DNA file from another vendor for analysis using the GPS Origins algorithm. That option costs $79.
Summary
GPS Origins offers a compelling DNA kit and deep ancestry report for genealogists who want to delve back many generations before family records were kept. Its report gives customers a very detailed migration route that their ancestors took from a point of origin to more recent times. This test does not provide the standard ethnicity mix that comes with many autosomal DNA tests. Rather it looks at where ancestors lived, and then moved, hundreds of generations ago. The GPS Origins report gives customers actual village or town names along a migration path, where ancestors once lived.
About GPS Origins
The DNA test kit marketed by GPS Origins provides a longer and deeper genetic history than other kits that focus only on providing a person's ethnicity percentages. GPS Origins delivers deep ancestry, looking at genetic markers to estimate ethnic origins going back thousands of years, and mapping out two migration routes that ancestors followed. It does not trace history as deeply as some tests on the market, but it gives pinpoint geographic accuracy to show where each person's ancestors lived at various times in history.
HomeDNA was launched in 2016 as a stand-alone brand offering a unique type of genetic testing for genealogy. In 2017, it became part of GPS Origins, a website offering a suite of DNA test products related to paternity, health and pet-breed identification. GPS Origins is based on the research of Dr. Eran Elhaik and a team at the University of Sheffield in the United Kingdom. The test uses some 800,000 genetic markers from 862 reference populations to determine the origin of a person's DNA, down to a specific village or region. The service was launched in 2016 through a stand-alone web site, but in 2017 GPS origins became part of GPS Origins, which also sells genetic tests for skin care, healthy weight, joint care, determination of paternity, and dog-breed identification.
The laboratory work is done by DNA Diagnostics Center of Fairfield, Ohio. The company did not explain the change to GPS Origins, causing some confusion when we retrieved our results. The website and most of the marketing materials were different than when the original kit was purchased. The site is so new that on our visit there was just one customer rating for the GPS Origins product — and that was written by an employee of the company that developed the test. GPS Origins' Twitter feed did not yet have any activity when we visited.

GPS Origins Visit Site
Physical Address
DNA Diagnostics Center
1 DDC Way
Fairfield, OH 45014
Contact Details
Phone: (800) 281-2916
Email: customersupport@homedna.com