Where to Get a Cheap, Reliable DNA Test
Most DNA home testing kits cost around $99 per kit but you can often find deals online that can bring that down to around $69 or so. Regardless, unless you're going for an extensive test that also includes health screening, you should expect to stay somewhere in the $99 range, and here are some of your best options at that price point.
Best ancestry (autosomal) DNA test on a budget
Results in: 4-6 weeks
Collection Method: Cheek swab
Latest Price: $49
Pros
Special deals often
Covers 42 geographic regions
Cons
MyHeritage is one of the biggest online genealogy research outlets, and also provides an industry-leading DNA testing service. The tests cost $99 but there's a sale going on right now, as there often is, for $49 per test kit.
MyHeritage is one of the 3 largest DNA testing companies with a database of over 1 million people that covers 40+ geographic regions. The company claims it has the largest network of international family trees, which is ideal for those trying to connect to distant relatives. You can also pair your test with a membership to the company's genealogy database, to give you the ultimate research tool.
The combination of amount of users in the database and affordability of its tests puts MyHeritage above the competition.

MyHeritage DNA Visit Site
Best for building a deep, specific family tree (the largest database)
Results in: 6-10 weeks
Collection Method: Saliva
Latest Price: $59
Pros
Well-priced and feature-rich
Deep, specific insights
Cons
Can't upload data from other DNA services
Recent years have been kind to AncestryDNA, which has built the largest and most diverse database of any DNA testing company with over 6 million users. The company also offers competitive pricing, with tests as cheap as $59 each.
You can also purchase access to an immense database of US and international records that can help you research your family background.
When you get your results from AncestryDNA, they are mapped out according to separate "genetic communities," which can be very specific and really nail down the environs in which your ancestors roamed.
Ancestry's database size combines with the amount of geographic regions it covers - which it claims is 5 times the size of most competitors - and its millions of users to create a unique ancestry experience. It therefore comes in second place.

AncestryDNA Visit Site
Best DNA test for motherline and fatherline ancestry
Results in: Up to 12 weeks
Collection Method: Cheek swab
Latest Price: $99
Pros
Covers more than 80 regions worldwide
Also covers maternal and paternal lines separately
Cons
Regular price is more expensive than other kits
LivingDNA has carved out its corner of the DNA testing industry through the use of some of the most highly sophisticated testing methods in the business.
While most companies must provide a single overall mapping of your roots, with Living DNA it goes very deep, and separately traces your maternal DNA (mtDNA) and paternal DNA (Y-DNA).
LivingDNA can also track your ethnic heritage back about 10 generations, and find specific locations where your ancestors settled, with 21 just in the UK and Ireland alone.
One drawback of LivingDNA is that it is more expensive than many other companies, though it does offer more comprehensive testing. Also, if you wait and take advantage of a sale, you can get a test for as little as $99.

Living DNA Visit Site
Best for finding relatives you never knew about
Results in: 6-8 weeks
Collection Method: Saliva
Latest Price: $99
Pros
Ancestry and health services offered
Accurate results
Cons
More expensive than some other tests
23andMe combines extensive ancestral tracing with a comprehensive overview of your health that can give you a heads up on potential health problems down the road, as well as shining a light on some physical traits you're genetically predisposed to.
The combined ancestry and health report gives you great insight into things other tests don't offer—such as if you are inclined to someday have Alzheimer's or Parkinson's but even without the health test, 23andMe offers a very competitive DNA ancestry service.
The reports access your ancestry percentages down to as little as .1% and can match you to 31 different populations worldwide. In addition, with the DNA relatives tool, you can potentially find people you never knew you were related to.

23andMe Visit Site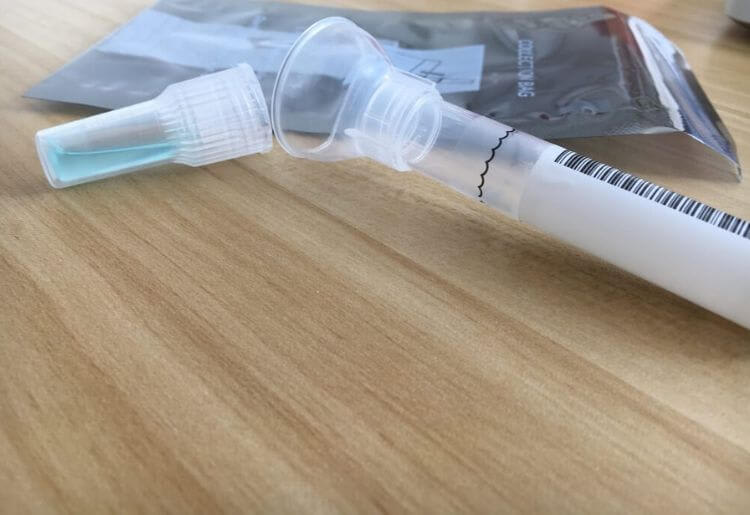 Best DNA test for health reports & plans
Results in: 4-6 weeks
Collection Method: Saliva
Latest Price: $89
Pros
Great price
Ancestry kit comes wth health test
Cons
Other packages get more expensive
Vitagene is a DNA test kit company that also gives you some deep insights into your own health. Its ancestry database is not as large as competitors, which is why it's priced at $99 normally, but users really like the health aspect.
The results of your sample should be ready in about 4-6 weeks and they will include your ancestral make up, spread across 5 regions throughout the world, as well as a look at what exercises are best for you, what supplements you should take, and what food items you should avoid.
The most expensive product offered by Vitagene comes with a free DNA kit plus a free health report for diet, and costs $165. It's priced this high because it comes with fitness protocol and 3 packages of supplements plus an ancestry breakdown. If you want to stay on this plan it costs only $63 per month for the supplements.

Vitagene Visit Site
What is a Home DNA Kit?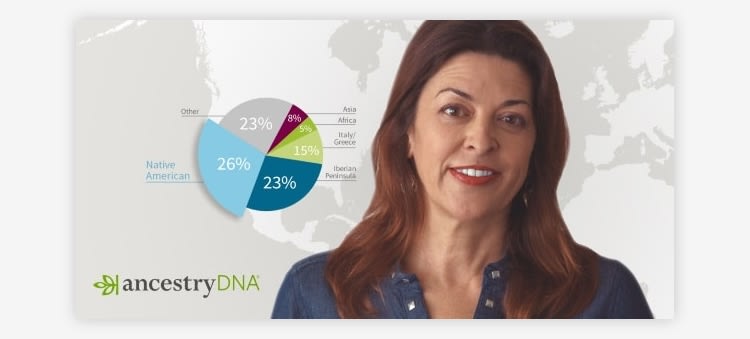 Typically this is done through companies like AncestryDNA or 23andMe, which analyze your DNA to determine which parts of the world your ancestors came from, and how they got there. Some of these tests can also analyze your DNA to assess your personal health, and provide you an overview of your risks for developing certain genetic conditions.
The tests typically come with a vessel (usually cotton swabs or a test tube) for submitting your sample, as well as an envelope to use to send the sample to the laboratory.
How Do I Do a DNA test?
The DNA testing industry has exploded in recent years, largely due to the fact that ordering and taking the tests is so simple.
After you've done some shopping around, order a home testing kit from the company of your choosing. Usually within a matter of days you'll receive a kit at your home, and that's where the adventure really begins.
First things first, in most cases you'll register your test online, by setting up an account on the company website. This is where your results will be posted when they're ready.
Inside the box you'll find the receptacles for submitting your samples.There are 2 main types of DNA samples—a swab and a saliva test. With the former, you take a cotton swab and scrape the inside of your mouth for about 30 seconds on each cheek. Some companies require you to submit 2 swabs, but not always.
With the saliva test, you'll be asked to, well, spit in what is basically a test tube. It's not a large amount of saliva, though just like with the cotton swab test, most companies ask that you not eat, smoke, or brush your test at least 30 minutes before taking the test.
After you've finished giving your sample, you seal up the container and send it back to the laboratory in the enclosed envelope. Once the sample is received by the laboratory it typically takes anywhere between 4 to as much as 12 weeks or so for your test to be ready. Usually the busier the company is the longer the results will take, such as during the holiday season, when DNA tests are a popular Christmas present.
When the results are ready you'll receive an email from the company and then you can go onto the company website, login, and see your results. Most companies present the results in engaging, interesting formats, often with a globe that shows where on earth your family comes from.
How to Get a Cheap (Or Free?) DNA Kit
DNA tests are cheaper than they've ever been, but you should still be wary of any company offering free tests. This is likely to just be an introductory offer, and does not include actual testing of your DNA sample.
Most companies offer special deals online with their DNA tests, including markdowns from $99 to around $59 or so with several companies. These may be more common around holiday season, when DNA tests become very popular and there is real competition between the main brands.
One of the costs inherent in DNA tests is shipping. With many companies, the shipping becomes cheaper as you order more kits. You may want to consider pairing up with other people ordering kits, in order to make a bulk purchase that will have a lower price per kit.
Discoveries Await
Just a decade or 2 ago, most people thought of DNA testing as something that was mostly relegated to TV police dramas. It was a bridge too far, science that was beholden to law enforcement and academics in far off research facilities, and not a hobby for everyday folks like us.
With today's "democratization" of DNA testing, there are ever-expanding horizons for how we can use this technology in our daily lives, and with each passing day, it gets that much easier for you to deploy DNA science as your own beacon of self-discovery.
And the best part? It's gotten cheaper than ever before. This is no biotech science fiction—its real life, it's easy, and it's time for you to give it a shot.