Family tree builders are a great way to help you visualize your ancestry and create detailed family trees for gifts, photos, or historical records Whether they're cloud-based or desktop, family tree builders come with plenty of genealogy research tools.
By letting you search huge databases to find extra information to add to your family tree, online family tree builders help you to track your research and understand what you need to look for next. Most cloud-based programs also make it very easy to share your family tree with your relatives and anyone else who is interested.
In this guide, we tried and tested the best online family tree builders and genealogy services, to help you pick the best one for your needs.
Our Best Online Family Tree Builder in 2023:
Our Picks for The Best Online Family Tree Builder - Reviews:
1. MyHeritage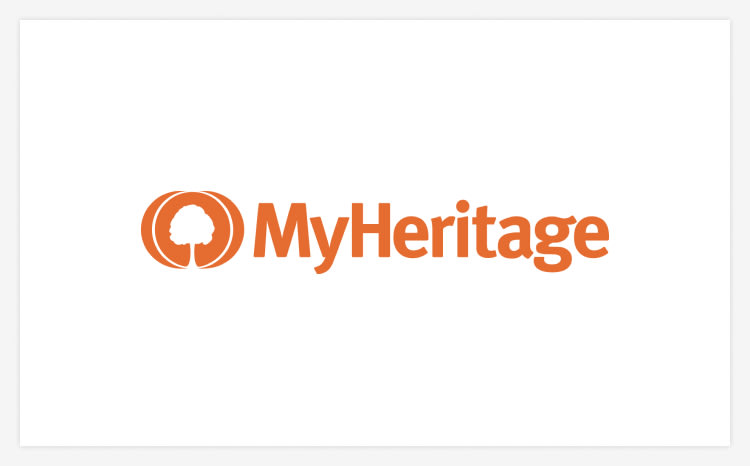 Pros:
Vital records from over 45 countries
24/7 customer phone support
Largest international network of family trees
Cons:
Only autosomal DNA testing
No health testing
With 2.9 billion profiles, over 90 million users worldwide, and 40 million family trees, MyHeritage is a leader in the DNA mapping and family tree space.
Its basic family tree builder is completely free, though DNA testing kits come in at an additional fee. Kit results give you in-depth information about where you come from and who you are. Not only are its tests comprehensive, but they're easy-to-use, well-designed, and intuitive. Additionally, its tests are made to help you build out your family tree by combining DNA results and family tree analysis.
The site can also help you find long-lost relatives around the world. After gathering your information, you can build a complete family tree. Everything can be done on MyHeritage's site, which is built specifically for family mapping and analysis. MyHeritage offers competitive pricing, good customer support, and detailed ancestral insights.
Pricing: Free
Types of service: DNA tests, family tree builders, paternity tests
Best for: Family tree services
Read the full MyHeritage review
MyHeritage's family tree option lets you connect to relatives from all corners of the Earth.

Build Your Tree
2. Ancestry DNA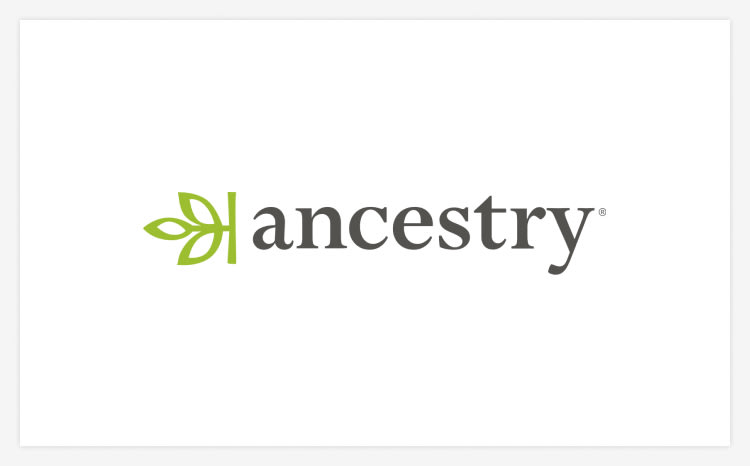 Pros:
Customize your Ancestry homepage with your most used features
Find long lost relatives with the "New Ancestor Discoveries" feature
View, manage, and add to your family tree using the mobile app
Cons:
Can't upload raw DNA data from other services
Historical records cost extra
Ancestry offers a software that lets you uncover your ethnic mix, find distant relatives, and build a comprehensive family tree. To get started you just add a few family members to your tree, and the site will search for them in its record collections. If the site finds interesting information, you'll see an icon of a leaf on the family member's picture. You can then look up that person, and if it's accurate, add them to your family tree.
But the best part about Ancestry's family trees is that the more family members you add, the more the site can tell you about your family and the more clear your history becomes. The company has over 6 million subscribers, has been featured in Fortune, and ABC News, and offers a 14-day free trial period.
Pricing: Starts at $24.99/mo
Results in: 6-8 weeks
Types of service: DNA tests, ancestry research, genealogy research
Best for: Building and continuously growing your family tree
Ancestry has 80 million family trees with more than 7 billion individual profiles.

Build Your Tree
3. LivingDNA
Pros:
Promises some of the most sophisticated science and method
Free shipping (to lab)
Features more DNA regions than any other testing service



Cons:
Smaller database than competitors
Harder to identify relatives and close genetic matches
Living DNA offers a genetic analysis and family mapping product that utilizes some of the most advanced technology. Since the insight provided is more detailed than other sites out there, it's ideal for people who want to know the exact breakdown of their family and where they fit in. The company splits its results into 3 categories – your family ancestry, your mother line, and your father line.
It covers 80 different regions worldwide, and traces your ethnic heritage back 10 generations. Additionally, it provides its users with an interactive map, that shows you your ancestors' migration paths. This is really useful for learning about where you come from and how you got to where you are.
Pricing: $89
Results in: 10-12 weeks
Types of service: Family tree building, advanced genetic testing, ethnic heritage breakdown
Best for: Those curious about their roots
Read the full Living DNA review
LivingDNA has an interactive ancestry map -

Build Your Tree
4. OneGreatFamily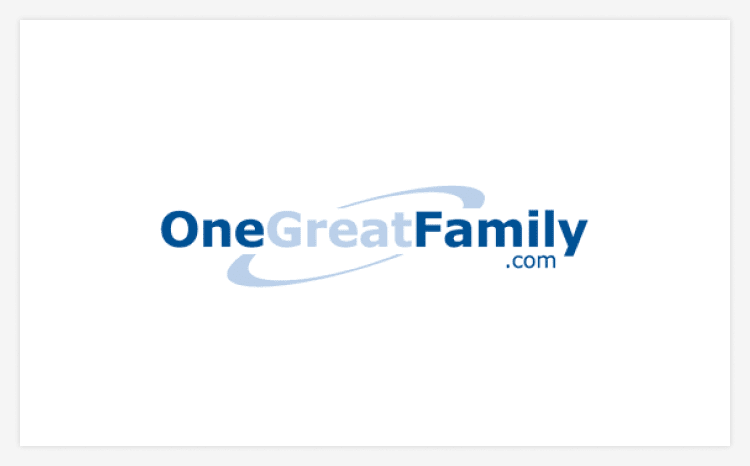 Pros
A collective, worldwide family tree that improves over time

Affordable pricing with discounts for longer-term subscriptions

Already contains 250+ million entries
Cons
Outdated user interface

No opportunity to enhance family tree with DNA test kit data
OneGreatFamily is a unified global family tree site that allows you to build a single family tree with everyone else using the site. This means that the family tree improves as more people join and provide their demographic and family histories.
When you join, you'll be instructed to add your demographic information, along with anything else you know about your relatives and ancestors. Even if you used other companies before to generate a family tree, you can import this data into your OneGreatFamily account.
Pricing: $14.95 monthly, $29.95 quarterly, or $79.95 annually
Results in: N/A
Types of service: Global and unified family tree, records searching
Best for: Beginner and advanced genealogists and family tree builders
Read the full OneGreatFamily review
OneGreatFamily functions through a world initiative to create over 250,396,428 pedigree-linked entries.

Build Your Tree
5. Findmypast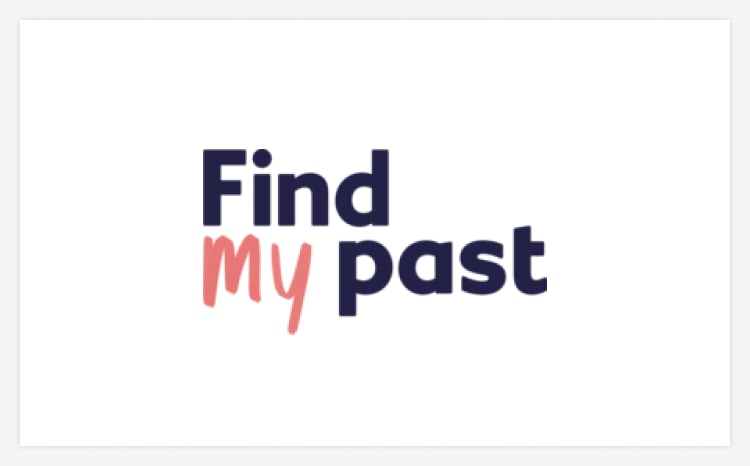 Pros
Powerful, technology-enabled platform

Contains billions of records

Its DNA test analysis services can unlock additional insights
Cons
Primarily for North Americans with British and Irish ancestry

Lacks global or cross-border historical records
You can build your family tree for free using Findmypast. All you have to do is sign up and provide some basic information. Then, you have to fill in as much information as you know about your ancestors, relatives and descendants. Findmypast will combine this information with their existing records to expand your family tree's connections and locate matches with possible living relatives. If you have an existing family tree that you built using another service, you can import it via a GEDCOM file.
Findmypast is a worthwhile family tree tool to explore if you like DIY genealogy projects and don't want to spend too on accessing historical records.
Pricing: $0-$14.95 monthly
Results in: 4 weeks
Types of service: Ancestry tests, family tree builder, archived records
Best for: UK and Irish families
Read the full Findmypast review
You can trace your heritage back tens of thousands of years with Findmypast.
Build Your Tree
6. Genes Reunited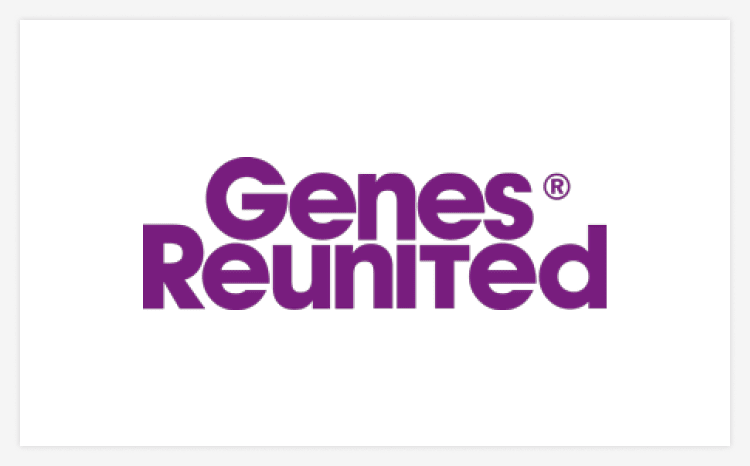 Pros
More than 515 million records from England, Wales, and Ireland
Quickly connect with distant relatives
Store photos and documents on your tree for free
Cons
Expensive pricing options
Posting in the community forum costs money
Genes Reunited is a family tree building service that helps you find your English, Welsh, or Irish ancestors. The platform has more than 515 million records, including census records as far back as 1801. The company provides a wonderful platform for community connections by letting you communicate with other users who are investigating the same ancestors and a community forum to get help from while building your family tree.
This service is on the pricier side, as its based on a credit system. The platform does have a free version which lets you build a family tree and access to a personal keepsake. You can view the community forum, but commenting or messaging others will cost money.
Pricing: Free to £80/year ($96.58 USD)
Results in: N/A
Types of service: Family tree building and research
Best for: Building a family tree of your English, Welsh, and Irish ancestors
Read the full Genes Reunited review
Genes Reunited also has an impressive collection of more than 515 million vital records.

Build Your Tree
7. Legacy Tree Genealogy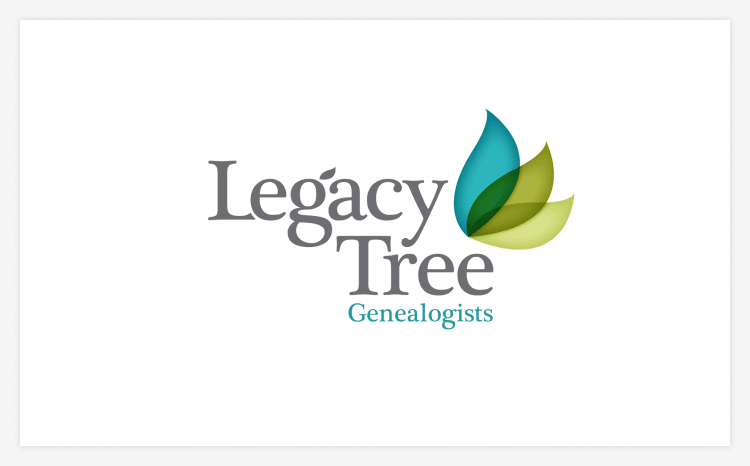 Pros
Access to professional genealogy researchers
Choose your own research goal
Shareable, easy to read report
Cons
Costly research packages
No DIY tree-building tools
Think of Legacy Tree Genealogy like a boutique family tree building service. This company employs a group of expert genealogists that work to build in-depth family trees and genealogy research. Since Legacy Tree provides a personalized approach to the family tree building research process, you'll get back super detailed results.
You can choose from a few different packages - Mini10, Basic25, Standard50, or Premium100. The Mini10 and Basic25 packages are on the more "affordable" side, each including 1 research goal (10 or 25 hours of research).
The entire process can take about 4 to 6 months to complete (8-10 weeks for Mini10 projects). The research packages are expensive, but you'll receive a complete package of information on your family - including a shareable webpage and a detailed printed report - without any need for DIY genealogy work.
Pricing: $1,200-$10,800
Results in: 4-6 months
Types of service: Professional genealogy research on your behalf
Best for: Outsourcing genealogy research to professionals
Read the full Legacy Tree Genealogy review
Legacy Tree Genealogists offer incredibly in-depth and accurate heritage research.

Build Your Tree
8. FamilySearch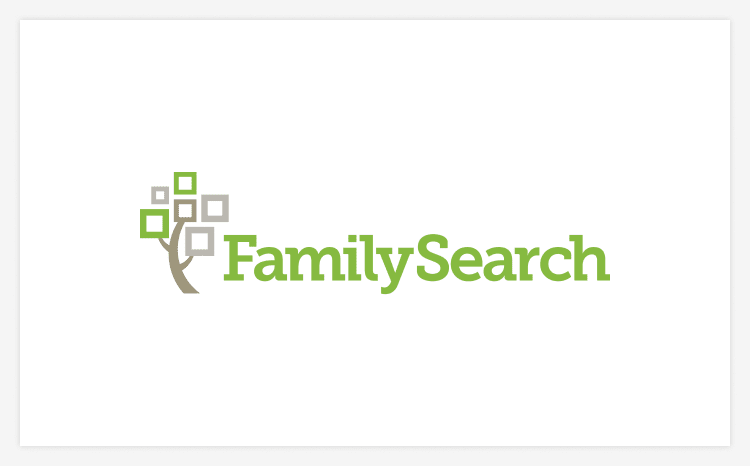 Pros:
Completely free service
In-person family history centers available
Customer and community support 24/7
Cons:
Anybody can edit your ancestor's profiles
Only one tree per account
Founded in 1894 as the Genealogical Society of Utah, FamilySearch is a free of charge family tree builder created for people from around the world. Instead of making an individual spread for every family tree, FamilySearch provides a network for the world's largest shared online family tree. It's simple: You contribute information to one, consolidated profile for every deceased person. You can view your family member's historical records, collaborate with other people, and connect with relatives to get the most information out of your shared history.
FamilySearch has over 2 billion records indexed in their archives. They work with over 10,000 archives and in over 100 countries, making Family Search one of the biggest comprehensive genealogy companies out there.
Pricing: Free
Types of service: Family tree building, surname origins, compare-a-face
Best for: Discovering your family's history
9. WikiTree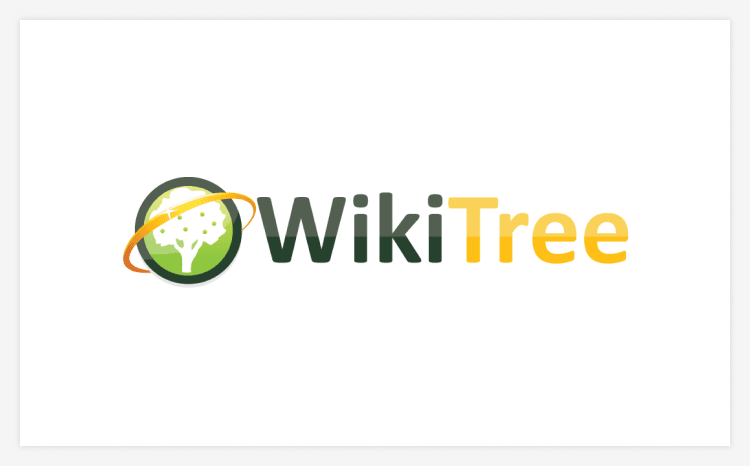 Pros:
Completely free platform
Daily server back-ups
Genealogist to Genealogist forum
Cons:
Few community standards and little-to-no editing oversight
Outdated website
WikiTree is a complete free family tree site that can help connect the dots when it comes to missing information in your family tree. You can search family members, upload GEDCOM files, build ancestor bios, and contribute helpful information to a genealogy forum.
This family builder is perfect for those who love DIY, hands-on projects and are looking to find long lost relatives without DNA testing kits. The fact that WikiTree is completely free is enticing, but the platform has its limitations. The site's outdated design can get pretty difficult to navigate.
Pricing: Free
Types of service: Single family tree platform, celebrity and historical facts
Best for: Those seeking a genealogy research community
10. GenealogyBank.com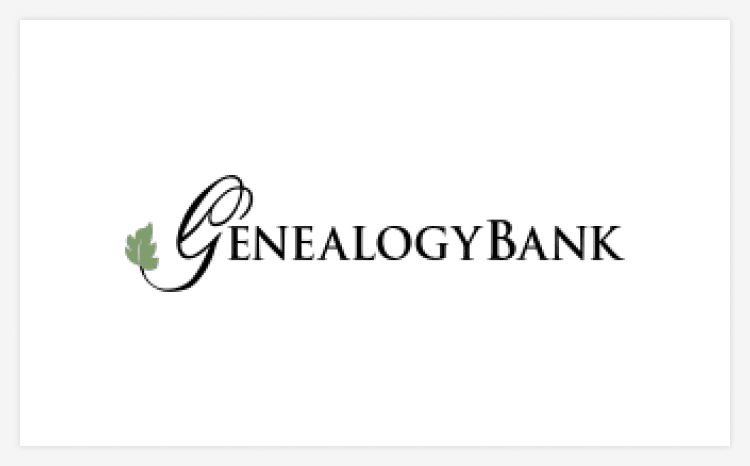 Pros
Excellent family research tools
Well-written and informative FAQs
Integration with FamilySearch family tree builder
Cons
No proprietary family tree builder
A subscription is required to purchase a DNA test
GenealogyBank is an ancestry research platform offering a range of family tree research tools and access to the DNA Origins ancestry test. This is a well-known test that's used by various companies, but it's quite expensive. You will also require a premium GenealogyBank subscription to purchase a test or use the research tools, which adds to the cost.
On top of this, GenealogyBank doesn't have any other DNA testing tools. There's no native family tree builder, although you can integrate it with the FamilySearch family tree tool. You can share the GenealogyBank family tree with your relatives by sending the document directly, or you can link your GenealogyBank account to the FamilySearch tree builder and share from there.
Pricing: $149
Results in: 4-6 weeks
Types of service: Ancestry testing, origins mapping, family tree research
Best for: Family tree research
Read the full GenealogyBank review
GenealogyBank has more than 2 billion searchable records and more than 375,000 rare historical records.

Build Your Tree
What is Family Tree Software?
Genealogy software is a platform that helps users record, organize, and publish family trees, and connect with other relatives online.
These programs allow you to take a person's basic details - date and place of birth, spouses, childrens names, place and date of death - and allow you to incorporate photographs, documents (ship manifests, birth certificates, obituaries), and other sources, in order to help you nail down the details that form the roots of your family tree.
One of the things that has made family tree programs so popular in recent years is the ability to share them. As you assemble your family tree online, it is searchable, meaning that possible connections can find you, and you can search and find them.
How to Choose the Best Family Tree Software for You
When shopping around for genealogy software, you're going to want to find one that comes with the tools that will best help you assemble your family tree - and easily.
User experience: Ideally, you're going to want to spend a lot of time on the genealogy software chasing down leads and building the mosaic of your family history. Look for a program that is easy to use, easy on the eyes, and doesn't require any sort of special know-how to use effectively.
The price: There are some free services available online but typically these don't give you much. Look for a paid service that includes a wide-range of options, and if possible, includes access to historical records and databases as well.
Make it shareable: Unless you want to keep your research confidential, sharing it online can really take it to the next level. Once you're information is searchable, other people - including long-lost relatives - can find it through search engines. You can then share details with one another, and work together to build your trees at a much faster, more detailed rate.
Mobile capability: While many amateur genealogy sleuths do their searching from home, if you want to be able to do genealogy work on the go, make sure the program is mobile-optimized.
Printable charts: A printable family tree you can hang on your wall can be an interesting and thoughtful present or just something nice to hang up to show the fruits of your labor. With some programs you can also make your own family history book that you can print out, including photos, footnotes, and more. Not all programs will allow you to do this.
Multimedia options: You may want to attach photos, audio, even video to your family tree. If so, look for a program that can support theerse uploads.
Genealogy from other programs: Chances are, doing your research you will find other genealogy hobbyists who have already pieced together some of the puzzle. Look for a program that will allow you to upload information from other sites without losing a beat.
GEDCOM: Genealogical Data Communication files allow you to share genealogical data between different genealogy software. It's a very handy way to transfer and sync large amounts of data without having to re enter it manually. Make sure the genealogy program you use is GEDCOM enabled.
Why Use a Family Tree Builder?
When running through the tapestry of your family history, it can sometimes be hard to keep track of all the details. The further you back and the more you grow the canopy of your family tree, the more you could use a program that can keep it all together.
Family tree software can help you keep things organized and also keep you from duplicating content from one place to the next.
Genealogy software gives you a one-stop location to upload the photos, documents, videos, and other traces of your past, which back in the day would have probably been piled up in boxes of family heirlooms in the attic.
Genealogy software also allows you to upload your research to the internet, where you can find other possible relatives, and then work together sharing research.
A number of genealogy programs have also digitized archival documents - such as ship manifests and birth certificates - making the hand-written forms much easier to read and compile.
Put simply, genealogy software helps you organize your research, find and analyze historical documents, and gives you the ability to connect quickly and exponentially with researchers and relatives who can work as force-multipliers of sorts for your family history hunt.
Who Needs Genealogy Software?
Amateurs genealogy research is entering something of a golden age these days. Shows like "Who Do You Think You Are" have sparked widespread interest in genealogy and home DNA testing kits have given people easy to activate scientific tools to get an overview of their family history over the ages. In addition, social media has helped people track down long-lost relatives, classmates, and former colleagues with the greatest of ease.
If you're one of the countless people who has gotten the genealogy bug, this software can really make your research and open up new horizons you didn't know about.
The software is best for amateurs who don't have a rolodex full of contacts or years of experience navigating state archives and the like. Genealogy software can help novices organize, search, and share their research, making it easier than ever to turn a hobby into a truly illuminating experience.
What to Look for When Choosing a Genealogy Program
For starters, you need to think about your budget. Most genealogy programs are only available with a sizable monthly or annual subscription, which can get expensive. There are free family tree builders out there, but they tend to be rather limited.
For example, MyHeritage offers a basic free package, along with premium options ranging from $129 to $299 per year. Ancestry.com, another popular option, has premium packages ranging from $189 to $389 per year.
It's also worth taking advantage of the free trials and demo versions of popular family tree builders. Pay attention to things like how easy they are to use and how attractive the user interface is. Does it have the features you need?
Each program also lays out family trees in different ways. Some have excellent graphics and present charts in an attractive way that you can email, print out and customize as gifts.
The best genealogy programs also include access to comprehensive databases containing newspaper articles, legal documents, and various other records. These can contain a vast amount of information that you can search through to find out more about your history.
Last, but not least, you should have a closer look at any extra features on offer. Can you import GEDCOM (open-source genealogical data) files and other data from different platforms? Can you get a DNA test through your family tree builder?
Types of Family Tree Software
Online Family Tree Builders
Online family tree software has become increasingly popular and can be found used to create individual family trees and collaborative family trees.
The platforms with individual trees are similar to most offline platforms, enabling you to create your own family tree and add genealogical information. Those with collaborative trees are a little different, as everyone is effectively working on the same "global" family tree. You can see information that other people have added, and vice versa.
The main advantages of using online family tree builders are that you can access them from any computer or mobile device and you don't have to worry about losing your data.
Desktop Family Tree Software Apps
Desktop genealogical programs are downloaded to your hard drive and run on your computer. They can often be used without an internet connection, and they don't require expensive subscription fees. You may have to upgrade to the latest version from time to time, but this is usually a simple process.
One great advantage of using a desktop app is that you will retain complete control over your files and data. This is useful for maintaining the privacy of family members. Plus, most desktop programs sync seamlessly with at least one online app.
Combined - Online and Desktop Family Tree Builders
There are also a few combined options out there that give you the flexibility of online platforms combined with the power of a desktop app. For example, you might like working with your desktop family tree most of the time, but could upload it to the web app occasionally to take advantage of online tools.
MyHeritage is an excellent example of a platform that offers both online and desktop family tree builders. At the same time, many separate online and desktop platforms are designed to sync together so that they can be used in tandem.
How to Build a Family Tree
Starting your own family tree can seem like an impossible task. To make it more manageable, we've broken down the process into a few simple steps.
Step 1: Gather Information
You will need to have at least some information before you can begin creating your new family tree. Start by gathering what you have, which could include the birthdays, names, and past addresses of immediate family members such as your parents, aunts and uncles, and grandparents. Spend some time with a genealogy research tool to gather extra information if you don't have much to get started with.
Step 2: Draft a Basic Tree
Using this information, you can draft a basic family tree that includes people's names, relationships, and birth/death dates. Remember that this is meant to be simple, so don't worry about adding too much info yet. Focus on just getting everyone and their relationships listed on your tree.
Step 3: Add More Information
Most digital family tree builders enable you to add extra information to each "leaf," or name on your tree. This is an excellent way to keep notes and other information in a safe, easy-to-find place. What's more, it can also help to guide your research as you start to fill out the lesser-known parts of your tree and add new "leaves" as you find out about more of your relatives.
A Deeper Look at Family Tree Makers
With the best family tree makers, you can visualize your ancestry through a tidy, easy-to-understand interface. Most of the leading tree builders come with extra features such as genealogical research tools and access to various historical databases, which can be very useful.
You will have the option to choose from free and premium software. Free programs such as Canva, LucidChart, and Family Echo are worth considering, but they certainly have their constraints.
Most free programs don't come with any genealogical research tools. They are good for people who already have a large amount of information that they want to visualize through a family tree, but premium options are usually much more powerful and enable you to start from scratch.
For example, both MyHeritage and Ancestry.com enable you to search large historical databases and add information you find directly to your family tree.
The bottom line: There are numerous family tree builders out there, including a number of free options that are worth considering. But if you need anything more than a simple family tree, we'd suggest taking advantage of free trials and demo versions to help you choose a premium option.
Find Your Roots
With so many choices out there, with varying pricing plans and security features, choosing the right company is critical to a positive and successful family mapping experience. Use our recommendations of the top family tree sites to ensure the best and most accurate results possible.