If you're looking to build your first website, Bluehost offers an easy, beginner-friendly solution: a website builder for WordPress and free hosting in one. Or, simply said, with your subscription (starting at $4.95 for the Builder Basic plan and a 36-month contract), you get to create a website and host it without any extra cost.
However, Bluehost's builder comes with limited design flexibility and no free trial—and you'll probably be able to get better hosting elsewhere, too. In this article, we'll look at the 5 Bluehost alternatives that might serve you better based on what you need.
Our Top 5 Best Bluehost Alternatives at a Glance:
GoDaddy - Best for beginners looking to launch a website quickly
HostGator - Best for an all-in-one solution with powerful hosting
Wix - Best for design flexibility
Squarespace - Best for creating image-heavy websites
IONOS - Best for building a simple website
» Want even more options? Check out our top picks for the best website builders.
Our Top Picks for the Best Bluehost Alternatives
1. GoDaddy
An intuitive website builder and powerful hosting all in one
Best for: Launching a website quickly and easily
Starting price: From $9.99/month (billed annually)
GoDaddy is best known as a hosting provider, and as such, its hosting is very reliable and fast. Plus, it has many different hosting options you can choose from, from shared web hosting to dedicated servers.
Like Bluehost, GoDaddy also has a website builder that you can use to create your first website—and you can also easily add an e-store or a blog to it. In terms of design, GoDaddy offers more flexibility than Bluehost, whose website builder is quite basic, but both are firmly in the "beginner-friendly" category.
» Want to add an e-commerce store to your website? Here's how.
Pros:
Intuitive drag-and-drop editor
A month-long free trial to test the platform
100+ mobile-responsive templates
Cons:
Somewhat limited in terms of design flexibility
Among the more expensive options out there
Unable to add custom code

GoDaddy Visit Site
2. HostGator
A comprehensive solution for hosting, website building, and marketing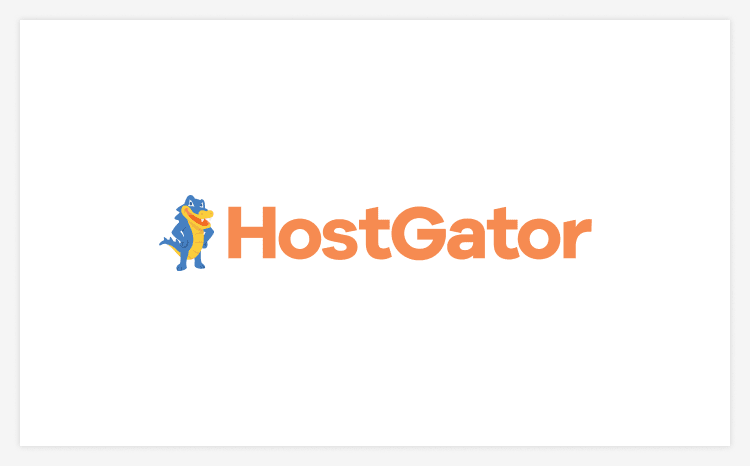 Best for: Powerful e-commerce and marketing features
Starting price: $3.84/month introductory price, then $9.98
HostGator is, first and foremost, a hosting provider (and one of the best ones at that!). It's also a very good option if you're looking for an all-in-one solution with all the basics: great hosting, a flexible website builder, and strong e-commerce and marketing features.
HostGator's builder is easy to use, and you can also use the AI-powered design tool that guides you through the process.
» Use these expert-backed design tips to create a stunning website.
Pros:
Fast and reliable hosting with CDN
Intuitive and flexible drag-and-drop editor
Strong e-commerce and marketing features
Cons:
Limited number of store items
Up to 10 email campaigns

HostGator Visit Site
3. Wix
A powerful website builder with lots of design flexibility and free hosting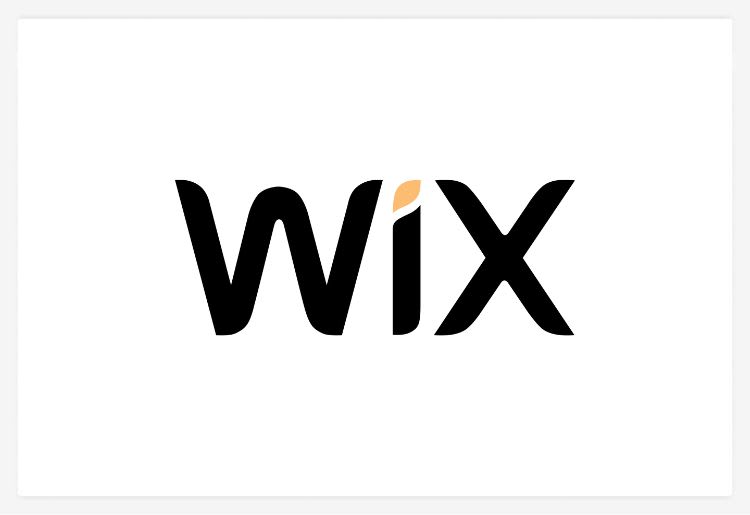 Best for: Flexible design capabilities and 800+ templates
Starting price: From $14/month (for a yearly billing cycle)
Wix is a powerful solution if you want design flexibility and lots of choice. After all, it comes with 800+ mobile-responsive templates. Hosting is included in all of its plans, and you even have a free forever plan if you use a Wix domain. The free plan is ideal if you simply want to test the platform and aren't ready to commit just yet.
It even has its own App Market for third-party plugins if you need to extend the functionality of your website. You can easily add an online store to your website too.
» Not sure which plugins to use? Check out our favorite Wix plugins for e-commerce websites.
Pros:
800+ professionally-designed templates
Very flexible editor
Easy third-party plugin integration
Cons:
Unable to easily switch templates
Suboptimal page loading speed
Unable to export a website

Wix Visit Site
4. Squarespace
A powerful website builder to create stunning, professional websites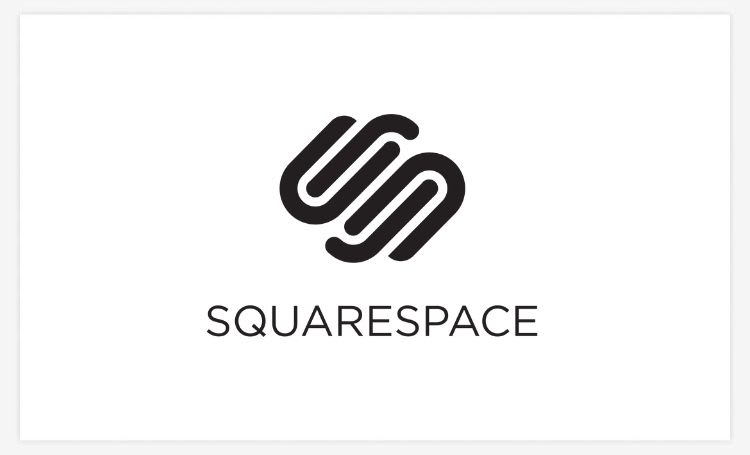 Best for: Creating beautiful image-heavy websites
Starting price: From $16/month (billed annually)
High-quality images build credibility and trust and make your message more appealing to visitors. Squarespace is a top choice if you're looking to design an image-heavy website, be it a photography portfolio or an online store featuring lots of product photos.
Squarespace also offers free hosting and unlimited storage space, so you can upload all the multimedia content you want and build a beautiful interactive website.
» Do you have an image-heavy website? Consider optimizing your images for better web performance.
Pros:
Beautiful templates for a visually stunning website
Unlimited storage space
Excellent e-commerce features
Cons:
One of the more expensive options
Limited number of third-party plugins
No phone support

Squarespace Visit Site
5. IONOS
An easy-to-use website builder ideal for classic websites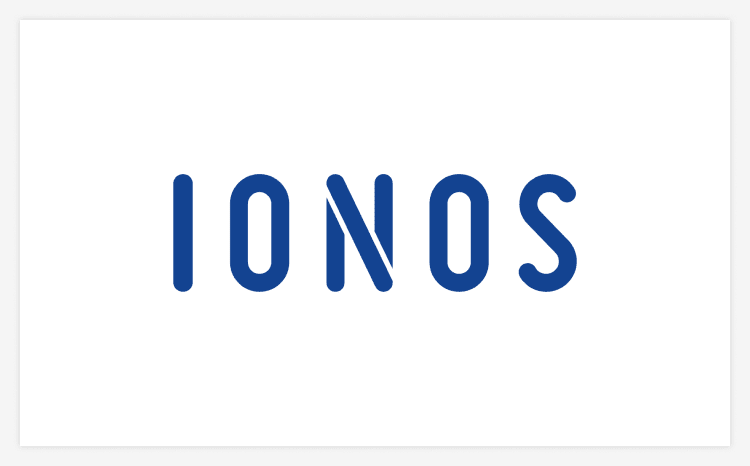 Best for: Building a simple website quickly
Starting price: $1/month for the first year, then $5/month; $12/month for e-commerce features
IONOS is a simple beginner-friendly website builder that enables you to create and launch a classic website in only a few hours. It comes with free hosting, a free SSL certificate, and unlimited bandwidth, and adding an online store to your IONOS website is a straightforward process.
» Looking for a comprehensive SEO solution? Check out our list of the best website builders for SEO.
Pros:
Strong uptime (100% or close to it)
Free SSL certificate
Good quality-price ratio for e-commerce websites
Cons:
Unable to transfer a website easily
B2B sales only available for their most expensive plan

IONOS Visit Site
Why Choose These Alternatives Over Bluehost?
Let's take a look at some of the main reasons to choose one of the alternatives above over Bluehost.
For Better Design Flexibility and Features
Bluehost has a website builder that is good for beginners, but it's far from the most flexible and powerful solution out there. If you're looking to build and host a website with the same service provider and need more design freedom, we recommend either Wix or Squarespace.
» Learn more about designing an e-commerce homepage.
For Better Hosting
Bluehost is definitely a solid option for hosting. However, there are other good solutions, and some of them are even cheaper. For hosting, HostGator is our top choice for its award-winning hosting solutions. Plus, it's a powerful all-in-one solution for small businesses.
To Get a Free Trial
If you'd like to try out a few options before you commit, Bluehost might not be your best bet. It offers a free trial for hosting but not for its website builder. So, if you'd like to try the editor before purchasing a plan, you're out of luck. Most of the alternatives in our list above offer free trials or even free plans.
» Check out our beginner's guide to paid vs. free website builders.
Bottom Line: The Best Bluehost Alternatives
Bluehost is a good option, but its website builder seems like almost an afterthought to its main service, web hosting. As such, it's rather limited. If you're in the process of choosing a website hosting service or the best website builder for your small business, make sure to explore all your options before you commit to one.
» Building your brand? Take inspiration from these successful brands.