There are numerous factors that determine the cost of building a website, such as hosting, templates, and subscription fees for the website builder and plugins you select. Needless to say, the more complex and customized your site, the more expensive it will get. However, with the help of website builders like Wix, GoDaddy, and WordPress, you can still create a sleek, professionally designed site on a limited budget.
In this article, we'll explore how much it costs to build a website in 2023 and distinguish between what you need to pay for and what you can do without.
Let's dive in.
Can You Create a Website for Free?
In short, yes—but there will still be some costs involved in running it. Many website builders today have a free version or trial that allows you to build a website at no charge. It's a fairly common practice that solopreneurs and small businesses often resort to when building their first website. These offerings usually come with limited features, and the footer of your website will indicate the tool you used to build it.
Despite being entirely free to create, there are still some costs associated with running a website, such as hosting, domain registration, and renewal fees, which you'll need to factor into your yearly budget.
Key Website Features You Have to Pay For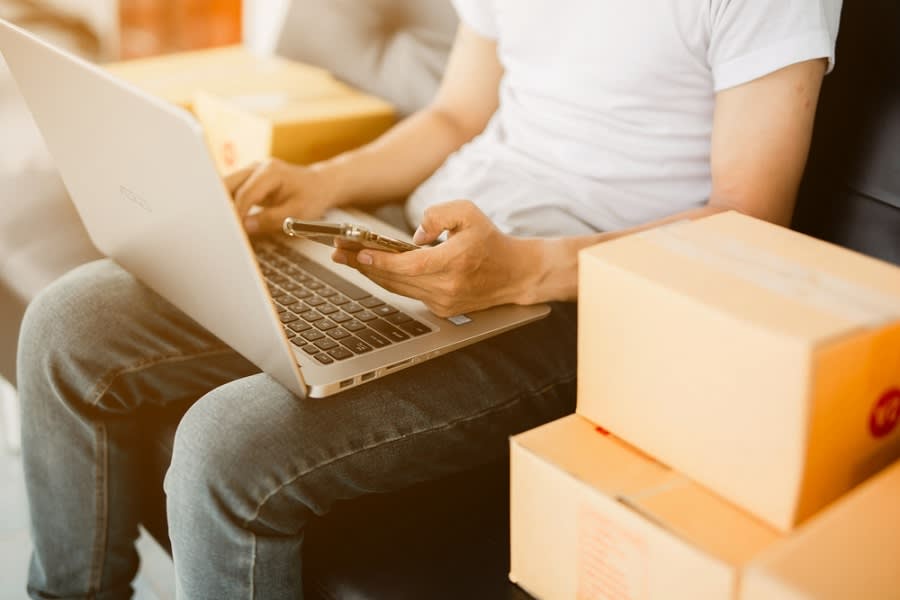 When building a website, there are a few essential features that cost money, including:
The Domain Name
At the start of the process, you need to find a domain name. The price will depend on the registrar (i.e., the company that manages your domain name), the extension (such as .com, .org, .app, and so on), the domain name's availability and renewal costs, and more.
A quick look at GoDaddy's domain offers shows that many domain names cost as little as 0.01$ for the first year. There's a catch, though: often, you would need to sign a two-year contract, and the second year can cost $20 or more. You always need to take into consideration renewal costs after the first year.
If you'd like to buy a domain name that's already taken, you'll need to negotiate the price, which can quickly go up to three, four, or even five figures.
Hosting Fees
The best web hosting option for you will depend on your exact needs, such as your website's size, complexity, and expected traffic.
For smaller sites, you can opt for shared hosting (the cheapest option), while for larger e-commerce sites with hundreds of products and high traffic volume, you'll need to use a more performant option, such as virtual private server (VPS) hosting or dedicated hosting.
With BlueHost, shared hosting can cost as little as $2.49/month (or $29.88/year). GoDaddy offers a similar service for $5.99/month. Dedicated hosting is priced from around $80 to a few hundred dollars per month.
Sometimes, website builders offer free hosting as a part of your subscription, such as Wix's premium plans.
Website Builder Subscription
DIY website builders are a cheap option that can help you get started quickly and still give you a sleek, professional-looking website. They come with drag-and-drop functionality that allows you to quickly add different elements and features to each page you're building, and they also have a library of templates.
A subscription for a website builder like Wix or GoDaddy costs between $7 and $50/month.
Factors That Increase the Cost of Building a Website
A number of factors will increase the costs of building a website, such as:
Website Size or Type
For smaller websites, you can simply use a website builder that comes with its own hosting solution, sometimes free of charge. Check out the best website builders for small businesses to see what your options are.
However, if you plan to launch an online store with hundreds of products and expect its traffic to grow quickly, you might have to use VPS or dedicated hosting and a plan for a website builder that has all the features you need. This can cost a few hundred dollars a month.
Extra Features
If you need extra features for your website—such as a PayPal button, a live chat, or a QuickBooks connector—you need to install the right plugins for that which usually come with a monthly subscription fee in the range of $5 to $30 per month. If you need to add a few of them, the costs can quickly add up.
Custom Design or Coding
While website builders can help you build your website yourself, they won't allow you to customize everything—and the design of your website is one of the most important aspects as it can help improve the user experience and hone your unique brand identity.
If you want a custom site that has a specific look and feel, or lots of custom features, you'll most likely need to use the services of a web design company.
Obviously, this is the most expensive option, costing up to $10,000 or more. On the plus side, this allows you to have full control over your design and the features of your site—and request all the revisions you need.
Can You Reduce the Cost of Building a Website?
There are a few strategies you can use to reduce the cost of building your website, such as:
Pick a domain name that isn't taken The first step to reducing your costs when building a website is to pick a domain name that you won't need to buy from someone else.
Pick a cheaper extension Extensions, or top-level domains (TLDs) and country-code top-level domains (ccTLDs), all come with a different price tag. Some, like .inc or .health, are more expensive than others. Choose one that is on the cheaper side, and be mindful of renewal costs after the first year.
Compare hosting plans and providers Most hosting companies will offer different packages, based on what you need. Additionally, it's always a good idea to shop around and compare providers. Again, look into monthly and yearly fees.
Opt for a free or cheap website builder Some website builders are free, such as WordPress. Others, like GoDaddy, offer a free version that enables you to get started at no charge and basic monthly plans that cost as little as $7.
Get free hosting with your website builder subscription This can be an excellent way to optimize your costs.
Do it yourself Hiring an expert always costs money. A DIY option will inevitably be cheaper, although it might not allow you to customize everything.
Building a Website Doesn't Have to Be Expensive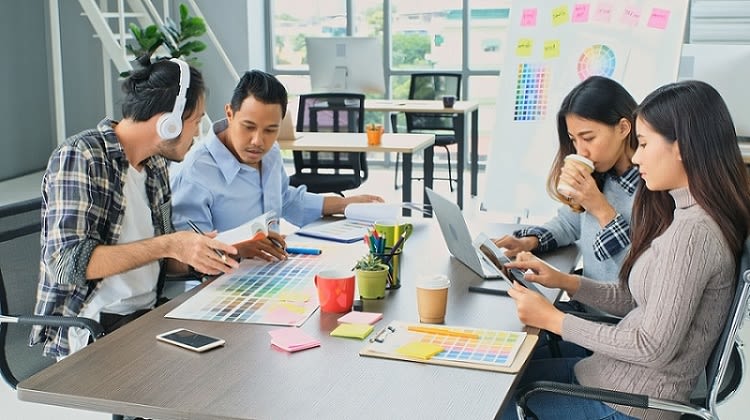 Building a website no longer costs thousands of dollars. While the overall cost will depend on the website's size, complexity, and specific features you need, you could get started for as little as $150 per year for a small website.
Costs you need to factor in include domain name and hosting fees; your website builder's subscription fees; and any plugins, themes, or additional features you might want to add. And if you decide that you don't actually want to do it all yourself, you can always pick one of the top web design companies to build your website for you.