If you're launching a new business, there are plenty of things you need to think about. For example, you have to decide which e-commerce platform to use, how to design your website (Our tip: If you have a limited budget, using a website builder is your best bet), and how to announce your launch on social media.
In this article, we'll help you with the last part. We'll discuss 10 first post ideas to successfully introduce your new business on social media so that you can get things going. Social media is becoming a preferred channel of communication for customers, so it's important to make the most of it when creating your first posts.
Let's dive in.
1. Introduce Your Business and Mission
If you don't know where to start, you can simply introduce yourself and your mission. When writing this post, try to answer the following:
What is the reason you've created this business?
What problem does it solve?
What is your mission?
Who do you want to serve?
It's always a good idea to accompany a social media post with an image. For this one, you can use Canva to create a beautiful visual that goes with your mission statement and directs your customers to your website in the caption. The benefits of a small business website are plenty, so make sure you have one ready.
2. Showcase Your Products
Another first post idea would be to talk about your products. Choose a beautiful photo of one or more of your products and discuss its benefits.
Here are some examples of what you can discuss:
What will it help your customers achieve?
How is it better than other products out there?
What value does it provide?
What does it contain?
How is it manufactured or designed?
Most importantly, don't forget to tell them how they can buy from you!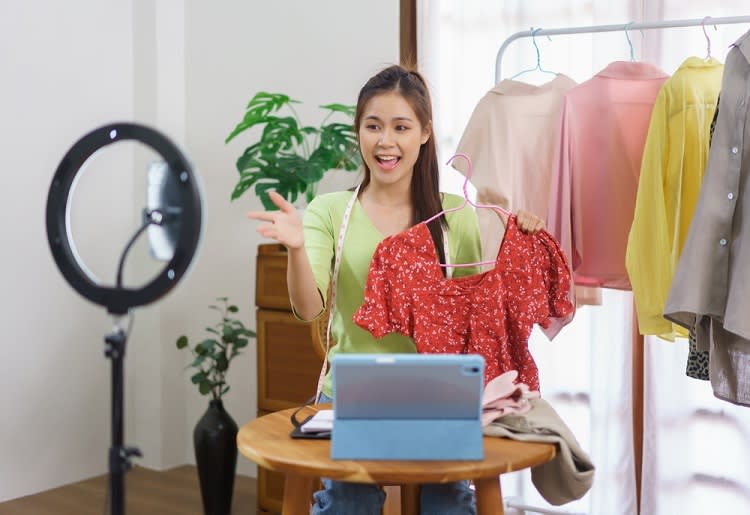 3. Tell Your Story
Storytelling is one of the most impactful ways to convey your brand's message. What's more, customers love getting to know the people behind brands, so don't be afraid to talk about yourself and your story.
Tell your customers about your brand and what inspired you to create it.
4. Promote Your Website
If you're just launching your business, chances are your website is also brand new. And social media is an excellent place to promote it!
And if you don't yet have a website, now is the time to get one. There are many great website builders for small businesses, so you are sure to find a platform that suits your needs.
If you're using Wix, make sure you have the best possible plugins before you announce your website on social media.
5. Provide a Sneak Preview of Your Products
Sneak previews are ideal if you want to create more buzz around your brand before you actually launch. Think about ways to intrigue your audience and create curiosity without telling them what you're selling just yet.
For example, if you're selling a cleaning product, share a before and after picture to show how effective it is.
6. Launch a Competition
One of the best ways to get more followers is to launch a competition early on. For example, host a competition for the most impressive beard if you sell beard products. If you're launching a photography service, have a photo contest.
Whatever you decide, don't forget to:
Set clear rules and provide a timeline
Offer an awesome prize that potential customers would love
Ask participants to share your content and like your page
Thank your participants for each submission
Ask participants for permission to republish their submissions after the contest
User-generated content is powerful social proof that will help get more eyes on your content. And who doesn't love winning a good prize?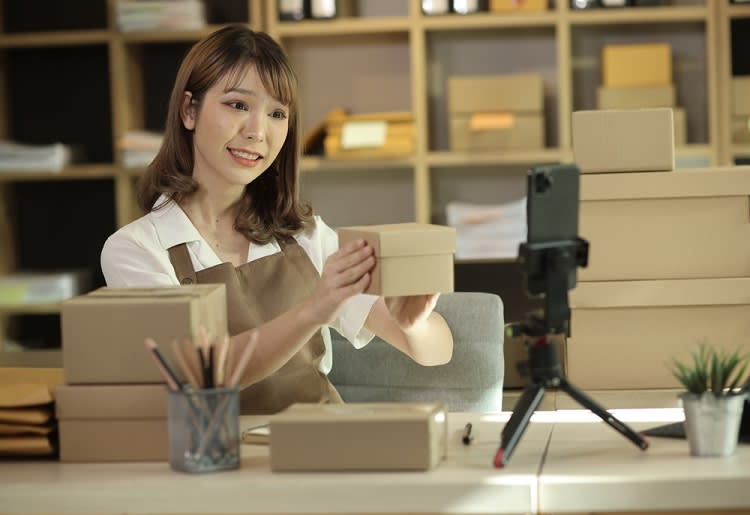 7. Start a Countdown
If you're looking for ideas and examples on how to introduce your business on Instagram, a countdown might be just what you need! You can create 10 or 15 images with Canva and start a countdown to your launch date, giving a bit more information about your product each day.
If you're using Wix, you can combine this with a countdown plugin for your website by using POWR's Countdown Timer. You can also use the Outfy plugin to schedule your next posts. You can also use a WordPress plugin if you're using IONOS or GoDaddy.
8. Split a Large Photo into Multiple Posts
Another way to introduce your business on Instagram is to create a beautiful grid or puzzle consisting of multiple posts that make one large image. Users will need to click on your account to see the full image, creating excitement about your brand. It also nudges users to view your profile and follow you to see how the puzzle will progress, so make sure you choose a beautiful photo for it.
9. Launch a Series
Another way to introduce your new business on social media is to launch a series. For example, you could launch a weekly travel post with user-submitted travel photos, a monthly competition, or a daily Q&A session where you answer your customers' burning questions. If you haven't gotten any questions yet, you can come up with a few to get the ball rolling.
You can also automatically upload this content on your website by using one of Wix's social media feed plugins.
10. Share the Purpose of Your Product
Your products solve a problem, right? Tell your customers about that!
To announce your business on social media, you can explain how potential customers can use your products to solve a particular problem and get the results they're after. Talk about the problem in a casual and relatable way to provoke your audience's interest and save the solution for the end.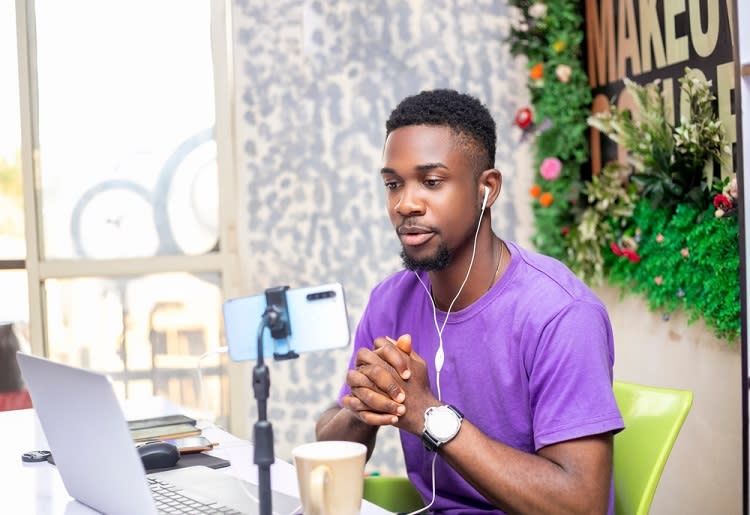 Introduce Your Business the Right Way to Get Your First Sales
When you're launching a new business, creating hype around it using social media is one of the best things you can do to engage with your audience, build brand awareness, and ultimately get your first sales. And before you announce your business on social media, make sure you have everything ready, including your website and all the plugins you need.