Most website builders offer lots of customization, but if you change the website design solely based on your intuition and preferences, you might end up breaking the aspects that worked well. To avoid the most common mistakes when building a website, consider what goals you have for your site and how you plan to get there.
For example, research in PubMed Central highlights how 62.86% of site users view easy navigation as integral. This is a factor you should consider during your redesign.
» Want to drive organic traffic to your site? Check out the best website builders for SEO.
What Is a Website Revamp?
A website revamp simply means changing the design of your website.
This can be anything from a complete redesign, where you scrap everything to build your perfect website from scratch, to a simple refresh, where you update specific elements while keeping the overall structure and most functionalities intact.
Now, let's look at the practical aspects of revamping a website. Here are 10 simple tips to give your website a modern look.
1. Assess Your Current Design
Before you begin revamping your website, you first need to ask yourself the following:
Does my website feel outdated?
Are some of its functionalities broken or not working as they should?
Is there anything missing?
Are there any customer needs that my current website fails to meet?
How is my traffic? Is it growing, stagnating, or decreasing?
What feedback am I getting about my website?
If you're using a website builder like Wix, revamping your website will likely involve picking a different theme to achieve a more modern look. The above questions can help you make the right choice (after all, Wix has over 800 themes).
2. Determine What Needs Improvement
Make a list of the areas that need improvement. Then, evaluate the effort it would take to make the necessary changes. Also, consider the impact these changes will have on your website's look and feel.
Next, prioritize the low-effort tasks that would have a high impact and progressively move towards high-effort and low-impact tasks.
If you stick to the same platform or template, this list can help you set the order in which you should make changes.
If you're switching themes or website builders, the list can help you identify your top priorities.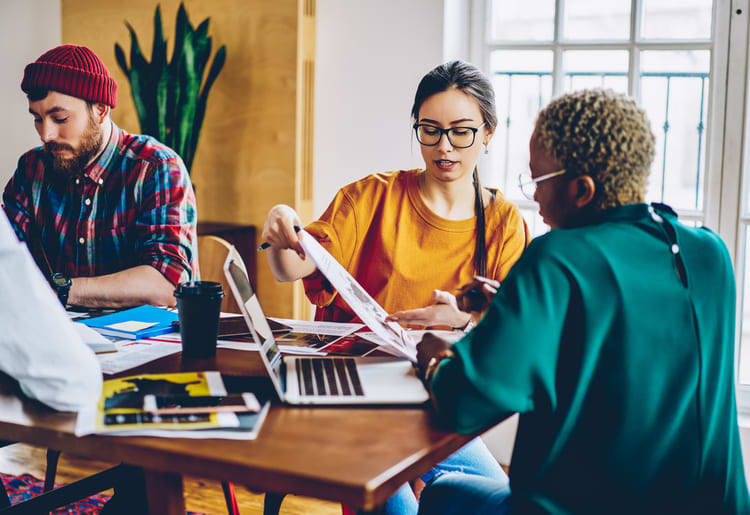 3. Define Your Goals
Ask yourself this—why are you revamping your site? What do you want to achieve with its new look?
Here are a few examples of questions that can help define your goals:
Do I want to improve the user experience?
Do I want to make sure I'm staying on top of the latest design trends?
Do I want to boost conversions?
Do I want to make my website stand out?
Do I want to fix features that aren't functioning as intended?
Do I want to do a complete redesign, or do I simply want to refresh specific elements or pages?
Just keep in mind that you also need a clear idea of how you plan to measure your site's success. For example, through site analytics tracking or monitoring search rankings.
» Take a look at these differences between UX and UI design.
4. Reassess Your Branding
If your branding is outdated, this will inevitably make your whole website feel old. And given that your website is a crucial marketing asset, you should keep your branding fresh and modern.
Simply tweaking your typography and choosing the perfect website color scheme can do wonders for the user experience. For instance, a case study shows that sentence case in titles can feel more personal, while text in all caps gives off a corporate feel.
5. Define Your Buyer's Persona
Always keep your customer in mind. After all, your customer is the most important person for your business.
Even if you've already chosen your buyer's persona when you launched your site, chances are that your customers' needs and expectations have evolved since. Plus, your buyers' demographics may have shifted, too.
Using customer browsing habits can determine the kind of modern design that best suits your customers' preferences and needs when using your site.
6. Pick a Theme and a Platform
If you're on the fence, now is the time to decide whether to stick with your existing platform or try an alternative for a more modern look. Keep in mind that you probably wouldn't be able to recreate the same design in another platform, so it pays to be intentional about this decision.
Fortunately, there are many different website builders, such as Web.com, GoDaddy, and Squarespace, to choose from. So, you're bound to find something that will fit your needs and preferences.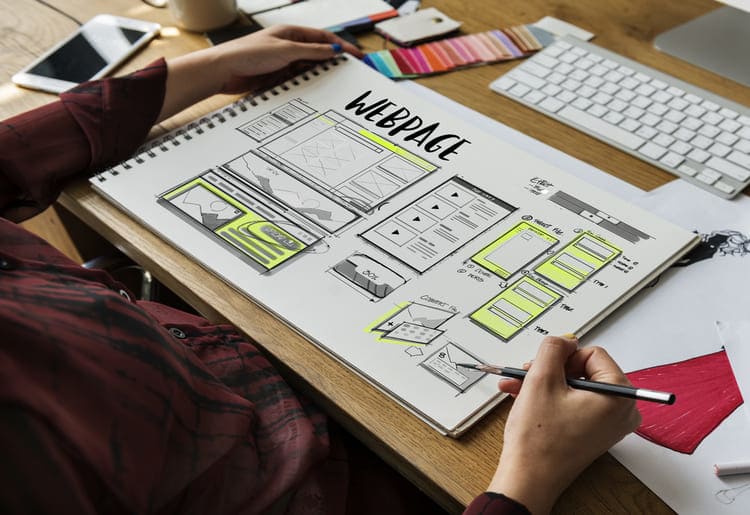 7. Decide on a New Content Structure
The content structure may not be that apparent to your audience, but it actually has a substantial impact on the design of your website.
To build a sleek, modern website, you might want to stick to a flat hierarchy—it boosts your website's visibility and makes navigation much easier.
That is unless you have hundreds of products. If so, you might need to tuck them under a few categories to avoid overwhelming your visitors.
» Implement these types of website navigation for a positive user experience.
8. Apply the Principles of Modern Design
Here are a few key principles of modern design you should keep in mind when redesigning your site:
Keep page navigation simple and intuitive
Choose photos that fit your overall look
Stick to minimalistic themes
Use negative space generously
Use easy-to-read fonts
Avoid walls of text
Keep your design consistent
Consider a grid design
9. Test Your New Website
Rigorous testing is always necessary after making major changes to your website. Otherwise, your new modern look may not serve its purpose.
To make sure every site aspect acts as it should, make sure to test your site on:
Different screens and sizes
Various browsers
Numerous device types
Nothing's worse than a brand-new website that doesn't work.
10. Let the World Know
Don't let your improved website sit there unannounced—shout it from the rooftops. This is the perfect opportunity to attract new visitors, so double down on your promotion efforts.
Create a few images for social media using the same design to tell your followers that your website has a new, modern look. You can even offer a discount for those who send you feedback.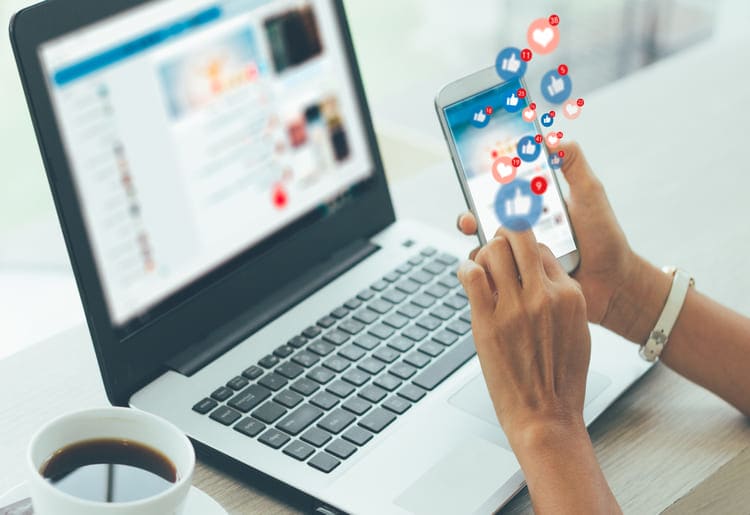 Be Intentional About Every Element
Modern design isn't simply about using a minimalistic template and calling it a day. Before rebranding your website, your site goals need to be clear.
To make your website stand out and ensure every element is purposeful, try our revamping tips. From your brand image to your content structure, you can breathe new life into your website for effortless user experiences.
» Want another stream of income? Here's how you can monetize your website.