So you're wondering how to get traffic and what the best way to promote a website is. This is a common problem, so we've put together a list of 10 simple ways for you to drive new visitors to your site.
In this article, you will learn how to promote your website on Google using strategies like search engine optimization (SEO), email marketing, and social media. Implement these, and you'll increase website traffic in no time.
» Want a head start? Use one of our top picks for the best website builders for SEO.
Top 10 Ways to Help Promote Your Website
1. Implement a Clear SEO and Content Strategy
SEO, or search engine optimization, is a set of tools and techniques to help your website perform better on search engines. The higher your ranking is on a search engine, the more likely people are to click on it.
Here are 5 steps to help you create and implement an SEO strategy:
Keyword research: Generate a list of keywords that will interest your target audience. Keywords are words your target audience will enter into a search engine to find your website, like "best dog food for huskies." There are many SEO tools you can use to find keywords for your website.

Create content: Next, create content that showcases how your brand relates to these keywords. For example, if your website is all about dog food, you could create a different post for "organic dog food," "cheap dog food," "dog food for small dogs," etc.

Watch your competitors: Ensure your content is high quality. One simple and effective way to do this is to check out the top 3 or 4 websites ranking on Google for the same keyword and make your content even better than theirs by being more detailed, interesting, or entertaining.

Use keywords strategically: Add your keywords to your pages' meta titles and descriptions. This helps Google find them.

Be consistent: Continue researching new keywords and writing high-quality content at a regular pace. There's no reason to stop doing this, and the best-performing websites add new content regularly.
SEO is one of the best ways to help promote your website and drive organic traffic. The above steps will help you start your own SEO strategy, but you can also use a professional marketing agency. An experienced SEO expert will be able to advise you on the most effective strategies to follow. This could be a great way to spend your money if you have the budget.
» Looking for an SEO-friendly website builder? Try Wix or WordPress.com.
2. Ensure a Quick, Enjoyable User Experience
You'll need to make sure that your website offers a good user experience when users land on your site. There are 4 key elements to check:
Website speed: Sites that load faster have lower bounce rates and better user engagement. Search engines also penalize websites that load slowly. Make sure you're using a good web hosting company with a reputation for speed. If your host is slow, your website will be too.

Google Search Console: It will tell you if any of your web pages are loading slowly and what you can do to fix them. It will also alert you to any broken links on your website. These happen when you accidentally delete or move a piece of content but are easily fixed by correcting the link.

Image size: Make sure any images on your website aren't too large, which can slow it down. Aim for less than 500KB. Also, be sure to include a description of the photo in the "alt text." This helps search engines to understand the photo and how it relates to a user's search.

Responsiveness: Make sure the user experience is optimized for mobile views by including elements for mobile experience. More than 70% of Google searches now happen over mobile. If your website isn't accessible or enjoyable to use on mobile devices, you'll miss out. You may have used a website builder to create your site. If that's the case, there should be additional settings to test out your website on mobile views and features for optimizing it.
With a site that loads quickly and behaves as users expect it to, you'll have better rankings in Google and generate website traffic more effectively. Plus, your visitors will be more likely to return.
» Learn how a dedicated server improves site speed.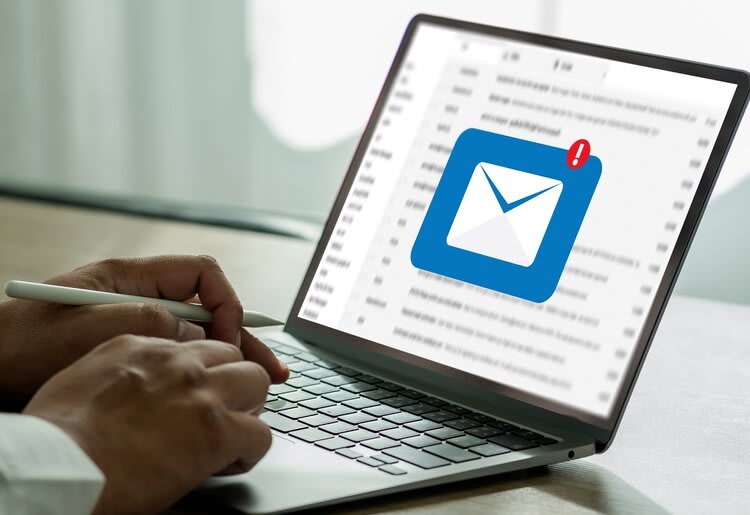 3. Expand Your Online Presence With Guest Blogging
Guest blogging refers to writing articles for other websites or blogs. It's among the most effective ways to help promote your website and increase readership, as your name and blog will be exposed to new audiences. Because you're writing on a relevant website, you know the audience is already interested—you just need to lead them there.
Find relevant blogs: You can do this by entering inurl:"write for us" + your subject in Google, for example, or "guest post by" + your subject. In both cases, you'll find blogs that allow guest writers.

Make a shortlist and reach out to the website owners: Let them know you're interested in writing a guest blog post. You might receive a few rejections at first, but after you've written a few that you can submit as samples, you'll land more and more opportunities.

Reach out to mid-sized blogs: You might be tempted to go for the biggest blogs out there, but there's value in reaching out to mid-sized blogs as well. You can invite them to write on your website and they'll be more willing to accept you posting on theirs. It also helps to build a relationship beforehand by commenting on their blog or linking to their site.

Promote your site: Once you do create a blog post, be sure to link back to your site. You can promote your guest post on social media and, of course, your own website.
» Want to start a blog? Check out our ultimate guide.
4. Use Pay-Per-Click Marketing to Promote Your Site
Despite your best SEO efforts, it can be quite difficult to achieve a high ranking—especially if you're working in a competitive niche. Even if you do manage to get to the number 1 spot, you will likely find a few listings above you. These are paid "sponsored" ads.
The good news is that you too can sign up for Google Ads to hit those top spots. Here are some steps to get you started:
Budget: Specify a clear budget outlining how much you're willing to spend on Google Ads each week.

Find keywords: Use Google's Keyword Planner to identify the keywords you'd like to focus on. Prioritize action-oriented keywords with a low cost per click (CPC). Typically, more specific, longer keyword phrases tend to be less expensive but still boast high conversion rates.

Educate yourself: Read through Google's helpful documentation on, for example, how to create a campaign and how to set up your campaign for success.

Gather data and do research: Take your campaigns one step further with A/B testing, where you test out different ads for different audiences.
Like SEO, pay-per-click (PPC) marketing is one of the more efficient ways to help promote your website, but it takes time to master. Read as much as you can on the subject to continue improving. Alternatively, you can also hire freelancers or an agency to manage your PPC campaigns.
5. Build a Strong Social Media Presence
People across the world spend hours per day on their favorite social media platform. If you're not leveraging this as a large part of your marketing strategy, you're missing a great opportunity.
Here's how to build a strong social media presence:
Pick a platform: Identify the platforms most used by your target audience. LinkedIn is a good bet for B2B websites, while platforms like Facebook, Instagram, and Twitter are great for B2C sites.

Build a presence on your chosen platform: Ensure your logo and other brand features are clearly evident and that you've added as much information about your website/business as possible.

Use a social media calendar: Plan and keep track of when and how you should be sharing new posts. The same keyword research for how to promote website traffic can also inform your social media posts. In fact, every new piece of content to arrive on your website should be promoted through a social media post.

Actively engage with your audience: Respond to posts from other content creators that feature the same tags or content as you and answer people's questions, comments, and direct messages in a timely fashion. This will help you hold on to followers.

Post excellent content: Make sure you're only posting content that your target audience and followers will be genuinely interested in. If it lacks substance or is poorly presented, people are likely to unfollow you.
The larger your social media community gets, the easier it is to continue growing. Focus on quality content over quantity, and the results will come.
» Not sure which platform to start with? Take a look at our list of the top 10 most used social media platforms.
6. Use Email Marketing to Promote Your Website
Email marketing is one of the best ways to help promote your website because it drives return visitors to it. First, you'll need to build a mailing list, but when you have one, you need to use it smartly or people will just turn away. Here's how to get started.
» Need more guidance? Use these email marketing tips.
Select the right email marketing platform for your business: You can compare prices and features and research which are best for websites or businesses like yours.

Add an email collection field to your website: This could be a popup form, a newsletter signup form, or a promotion that's only accessible when someone enters their email address.

Create your first email marketing campaign: Whatever platform you've signed up for, check out the FAQ page for helpful documentation on how to create your first campaign and make it successful.

Personalize your emails: Make them more relevant to different segments of your audience. Email personalization is a very effective strategy to improve engagement and conversions, so make sure to segment your audience, react to customer behavior with customized emails, and develop a true connection with your readers.

Keep improving: Monitor the success of your campaign with your platform's built-in analytics portal. Consider A/B testing to help you optimize your email design and strive to continually improve your email marketing efforts.

Don't overdo it: The beauty of this type of marketing is that it can be used over and over again without reducing its effectiveness. But remember not to spam your audience. One or two emails per week are usually enough, and pay close attention to analytics to make sure people aren't unsubscribing due to the frequency of emails.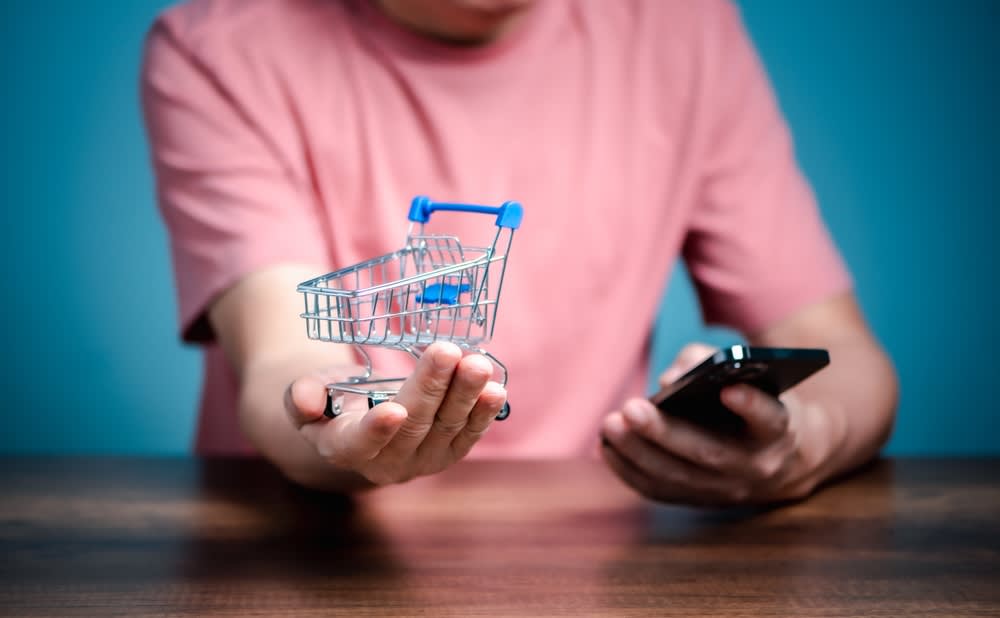 7. Develop a Brand That Stands Out
One of the best ways to help promote your website and increase web traffic is to ensure you have a strong, immediately identifiable brand. If you stand out to people, they are more likely to remember your business and look you up in future. Developing a brand takes dedication and long-term planning, but there are some easy ways to get started.
Use a dedicated logo maker to develop an attractive logo: If you're not comfortable doing it yourself, hire a freelancer who specializes in logo design. Many of them, like Craftive Logo Design offer 100% money-back guarantees.

Choose your style: Spend some time creating a brand "style guide" that clearly lays out the colors, fonts, and other visual elements that will define your brand. Whether you do this on your own or with the help of a professional designer, it will make it easier to maintain a unique, clear brand identity moving forward.

Ensure your content aligns with your brand: Not just visually but in tone and culture. Part of your style guide should speak to your brand's identity. Are you sober and serious? Fun and spontaneous? Eco-friendly and socially responsible? Define this first, then let it inform your content.

Prioritize excellent customer service: People remember this and will be far more likely to talk about your brand and website to others if they have a favorable experience. (Actually, they'll talk about it if they have a bad experience, too, but it won't help your brand…)
Your branding needs to be clear, concise, and meaningful. This means spending time beforehand figuring out what your brand's values and visual elements are. Then, make sure everything you do online reinforces that image.
» Check out these examples of brands to draw inspiration from.
8. Use Web Recommendation Platforms to Reach New Audiences
Web recommendation platforms like Outbrain and Taboola can dramatically increase your website's reach. Web recommendation is a type of advertising where links to content from businesses (like yours) appear on other relevant websites and is one of the more efficient ways to help promote your website.
If you've ever seen a "Sponsored Articles" or "You may also like…" box on the right-hand side of a website, this is probably done via a web recommendation platform. Now imagine your site appearing there. Here's how:
Decide on a weekly budget for your web recommendation marketing campaigns.

Go to a web recommendation platform like Outbrain or Taboola. Click on the "Advertisers" link at the top of the website or in the menu. Ensure you spend a little time researching your options to identify the most useful one for your website.

Join the platform, fund your account, and begin sharing high-quality content that people are likely to click on.
The main advantage of using this type of marketing is that your ads don't look like traditional ads. Instead, they look like native, built-in content from whatever website you can be found on. This makes it much more likely that people will click through to your site and begin engaging with your content.
9. Add an Online Store to Your Website
The best website builders for small businesses are simple to use and can be very cost-effective. An online store may seem like an odd way to promote your site, but selling branded merchandise, for example, can help get the word out about your website. You can send it to bloggers to review the product or to social media influencers who can feature it in Instagram or TikTok posts. Here's how to get started:
Select the most appropriate e-commerce platform for your website: Many website builders come with some sort of built-in e-commerce functionality, while you can add something like the free WooCommerce plugin to WordPress to enable online selling.

Set up your store: Add your products and include accurate, enticing product descriptions. Publish your store when you're happy with it.

Start promoting your products: If you're selling something unique, you should be able to reach out to bloggers and review sites. Otherwise, you can use traditional routes like Facebook marketing and Google Shopping.
Once you begin promoting products on third-party platforms, you should see boosted visitor numbers. And as a bonus, you might even make some extra money from product sales!
» Check out our favorite Shopify apps for your online store.
10. Take Advantage of Free Marketing Offers
Marketing platforms will throw freebies at you more regularly than you might expect. Taking advantage of these is among the best ways to help you promote your site without having to dig too far into your marketing budget. This also extends to services such as web hosting or email marketing. Here's what to do:
List all the services you currently use, including marketing platforms and other business management software.

Find out if any of these platforms are offering any freebies or discounts and take advantage of them.

If you're not happy with any providers/services you're currently using, check out alternatives, which may have special offers for new signups.

Facebook, LinkedIn, and Google frequently offer free advertising vouchers—keep an eye out for them.
Bottom Line
Knowing how to advertise your website or how to market your website takes time and dedication. But with the above tips, you can get a great head-start with building your online presence. Clear SEO and advertising strategies, a strong brand voice, an attractive and performative website, and a strong social media presence will all contribute to your success.
» Learn more about the different ways you can monetize your website.