Adding an e-commerce store to your website is not as complicated as it might seem, especially if you're using a website builder. Today, website builders come with many templates, plugins, and store integrations that you can use out-of-the-box, so you don't even need to invest in an expensive website redesign or costly integrations. After designing your E-Commerce home page, you'll need to add a store.
In this article, we'll explain how to add an e-commerce store to your website, which platforms to use, and how to get more sales from your online store. We'll also briefly look into content management systems and see their role in this.
Let's dive in.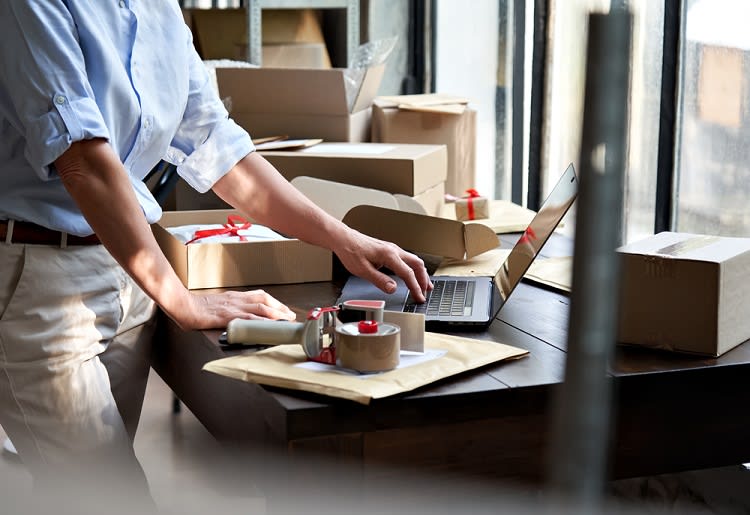 What Is a Web Content Management System?
A content management system (CMS) is software used to create and manage content on a website without needing to build the website code from scratch or investing hundreds or thousands of dollars in a custom-made design.
A CMS is used to build online stores, blogs, small business websites, and even large enterprise websites and helps business owners concentrate on their content rather than the technical aspects of their websites.
Examples of CMSes include WordPress and Joomla. In e-commerce, Wix, Magento, and Squarespace come with CMS and e-commerce features. Alternatively, many e-commerce platforms like Shopify can be integrated into your CMS.
How to Add an E-commerce Store to Your Website
With 1 out of 5 global retail sales happening online, there's really no reason to wait. Now is the best time to add an e-commerce store to your website. But how do you do that?
Well, it's not complicated if you're using one of the best website builders like Wix or Network Solutions. They come with powerful e-commerce features and hundreds of plugins and themes that you can use to build your store.
Connecting it to an e-commerce platform like Shopify is also quite easy if you're using WordPress. See our instructions below.
How to Add a Store in Wix
Here's how you can add an e-commerce store to an existing website in Wix:
Log in to Wix and go to your Editor
Click on Add (for Wix Editor) or Add Elements (for Editor X)
Click on Store
Click on Add to Site
Simple, right? Now, you can start building your online store, for which Wix has a very detailed guide. Essentially, you need to add products and categories, set up tax, shipping, and payment providers, and create your store design with Wix's drag-and-drop editor. There are countless templates to choose from, so make sure you use the best Wix template.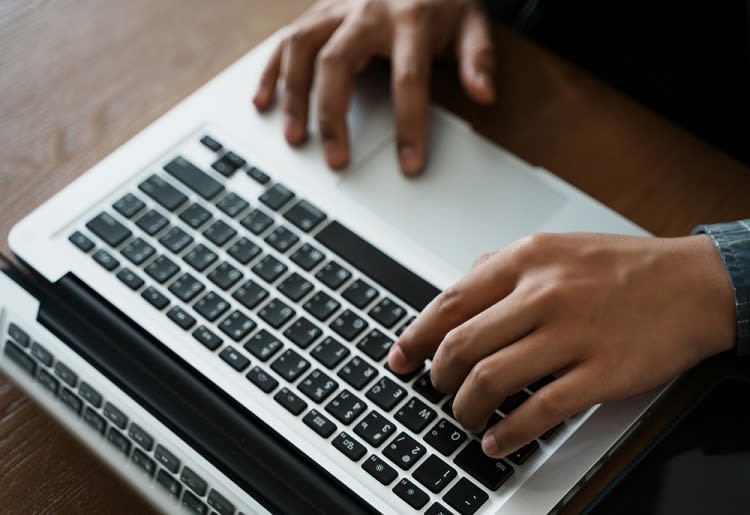 How to Add a Store in Squarespace
Here's how to add a store in Squarespace:
While you're in the Home menu, go to Pages
Click the + and choose Store from the menu
Choose a layout and start building your store
How to Add a Shopify Store to WordPress
If you're using WordPress, you need to do the following to add your Shopify store:
Create a Shopify account
Install and activate the Shopify plugin on WordPress
Connect your Shopify and WordPress accounts
Add products, payment methods, and shipping options
Now, what's left to do is to promote your website to start generating sales.
How to Increase Sales From Your Website
Now that your online store is up and running, it's time to get sales from your website. If you already have some sales, it's time to increase them.
Let's look into some simple ways to increase sales:
Use testimonials and reviews Social proof sells. Testimonials are an ideal way to show your customers that others have purchased from you and are happy with your product. You can use testimonials from other sales channels if you're just getting started.
Use ads to get things going While building your online presence, you can also use Instagram, Facebook, or Google ads to get things going. Make sure to set up your budget for this carefully.
Simplify the checkout process Make checkout simple, intuitive, and quick. Otherwise, you risk having plenty of abandoned carts.
Provide many payment options Having many different payment methods will help you cater to more people and make it easy to pay.
Build trust and credibility Today's shoppers are well-informed and carefully research products before they buy them. So, build your authority by providing as much information as possible in your blogs or product pages and make sure it's always accurate.
If you're looking to supplement the income from your store with a second revenue stream, check out our other work-from-home business ideas.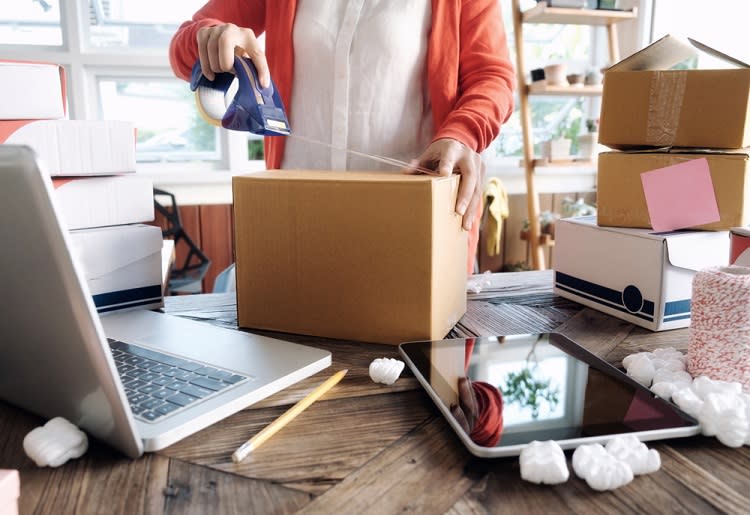 Top 5 Best E-commerce Platforms
So, which platform is best for e-commerce?
If you already have a website, use the platform you've built it on with the help of the right e-commerce plugins. If you're starting from scratch, you're free to choose the e-commerce platform that is best for you.
The best website builders and platforms include:
Adding an E-commerce Store to Your Website Is Easy
Many business owners feel intimidated by the idea of adding an online store to their website, but it's much easier and cheaper than you think. If you're just getting started, you have plenty of website builders and templates to choose from and an enormous sea of online resources to help you figure things out.