The homepage of your e-commerce store is the first thing your visitors see, so it's crucial to get it right. Thankfully, creating a professional homepage for your online store is much easier than before and doesn't need to cost top dollar if you use a website builder.
In this article, we'll explain the top 10 things you need to consider when designing the homepage of your e-commerce website and give you some actionable advice on achieving the best results.
1. Branding and Design
The first things visitors notice when they land on your homepage are its design and branding. Both can significantly impact user engagement, time spent on the site, and conversions. They can ultimately be the difference between success and failure for an e-commerce store.
Here are a few things to consider when picking a design theme for your website:
A clean, simple design theme is always better than one that feels cluttered.
Pick a theme specifically designed for e-commerce.
Colors impact user experience, engagement, and behavior, so pick your color scheme carefully.
2. Overall User Experience
Next, you need to ensure that you can provide a positive user experience to website visitors. If you aren't, they'll simply leave your website and go to a competitor.
Here are some of the key elements of user experience you need to keep in mind when designing your e-commerce website:
Loading speed
Ease of navigation
High-quality images
Product information
Transparency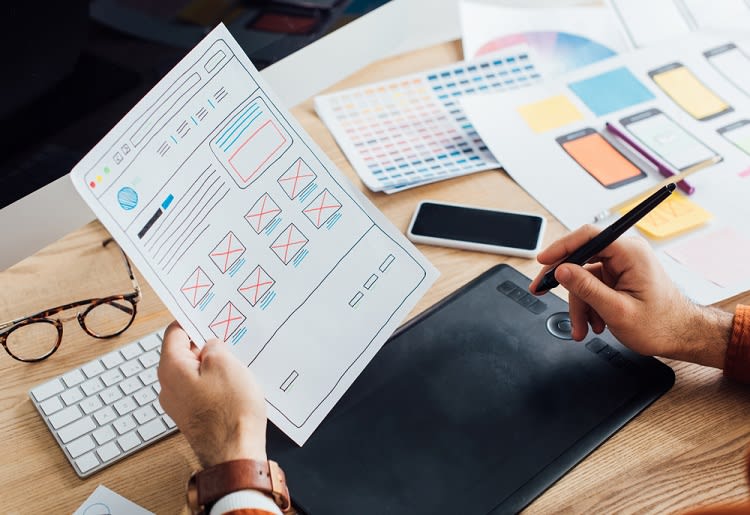 3. Product Previews
Your best products need to be displayed on your homepage so that customers can instantly open the product pages that interest them. This will help them to:
Find information about your products
See how your product is used
Read reviews from other buyers
Make a purchase
For a customer to make a purchase, you need to make sure that your product previews are impeccable. Include detailed product descriptions and highlight key information (e.g., features and benefits), include photos of your products being used, and provide information about stock availability in different colors and sizes.
Make sure your "Add to cart" button is instantly visible and easy to click on a mobile device too.
4. Product Recommendations
To nudge visitors to view more pages and potentially make more purchases, you need to display your products in a way that feels interesting to them. For example, on your homepage, you could turn the spotlight on:
Personalized product recommendations
New arrivals
Bestsellers
Product sets and combinations
Products on sale
You could even include product recommendations at checkout, but make sure they aren't too intrusive or distracting. Otherwise, you risk seeing your cart abandonment rates creep up.
5. Checkout Process
With nearly 70% of prospective buyers abandoning their carts, you need to make sure your checkout process is as easy and intuitive as possible. A lengthy checkout process, the need to create an account, and high extra costs such as shipping are among the top reasons for cart abandonment.
So, make your shipping policy clear before users reach checkout, make the shopping cart instantly accessible from all pages, and make sure that you're asking for as little information as possible. Users don't like giving out unnecessary details and won't hesitate to go elsewhere if the checkout process is too complicated.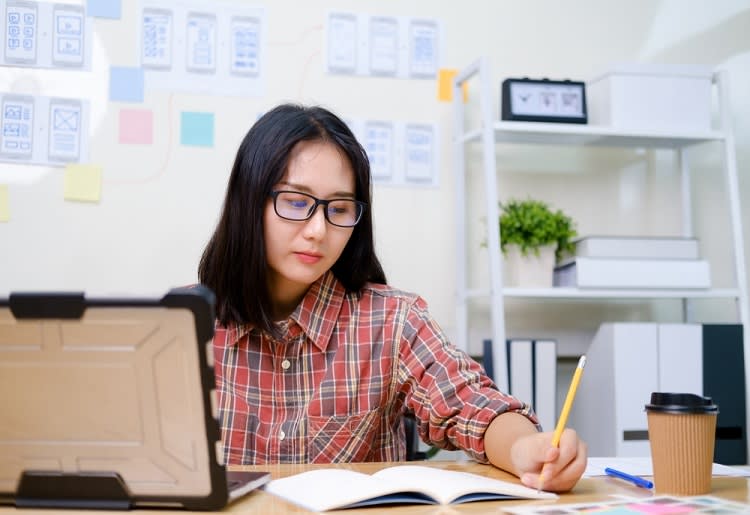 6. Website Structure and Navigation
How you structure your homepage and your whole website will impact the overall user experience and ease of navigation. For smaller websites, opt for a flatter structure and a simple navigation bar at the top of the homepage.
Make your categories easy to understand. Your users should be able to instantly tell what's in each category instead of having to click through each one to find what they're looking for.
On your homepage, include an intuitive and easy-to-use search bar to enable visitors to find what they're looking for instantly. For this and other key functionalities, you can simply install a plugin. In fact, there are many Wix plugins available for e-commerce websites that you might find useful.
7. Website Security
Website security is a key consideration for e-commerce websites and helps you protect your customers' data, your business information, and also your revenue and reputation. Nothing erodes customer trust more than a data breach in which their personal information is exposed.
Security should be among your top priorities when choosing a website builder for your small business, and you should also make sure that your plugins are up to date at all times.
You can display trust badges for the security measures you've implemented on your homepage. These help build trust and credibility and make visitors more likely to buy.
8. Payment Options
Include different payment options on your homepage and provide enough payment options to cater to different customers and their payment preferences. The minimum you should do is use a payment system that supports all major credit card issuers.
These include:
Visa
MasterCard
Maestro
American Express
In addition to that, consider some of the following payment options:
PayPal
Prepaid cards and vouchers
Bank transfers
Cash on delivery
E-wallets like Apple Pay, Google Wallet, or Facebook Pay
9. Important Information
Today's customers research brands and products in detail before making a choice, which means that including key information on your website to facilitate their decision-making process is crucial. It's even better if that information can be found on the homepage or easily accessed from it.
Include the following:
Contact information
Shipping and return policies, especially for international shipping
FAQs about your products that address any potential safety concerns and information on how the product is best used, how long it's expected to last, and so on
10. Mobile Design
In 2022, 64% of people in the US have made a purchase using a mobile device, so it's easy to see why it's more important than ever to choose a responsive and mobile-friendly homepage design.
Thankfully, the best e-commerce website builders are well-equipped to provide you with everything your website needs to be mobile-friendly and cater to users visiting it from different devices.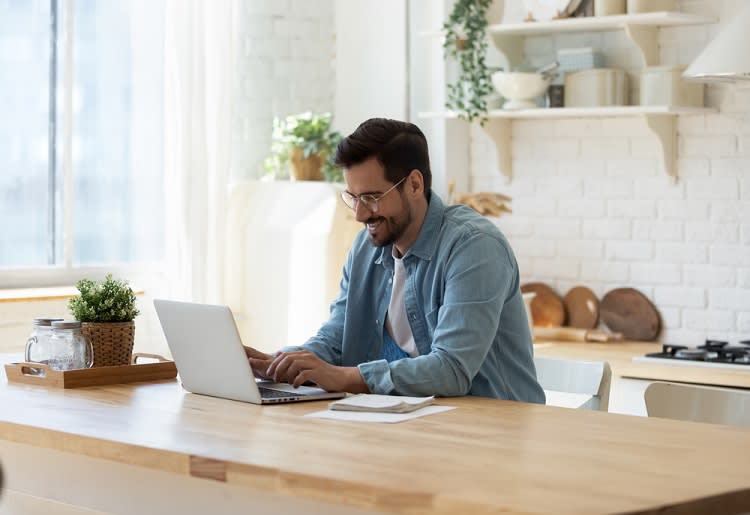 Designing an E-Commerce Homepage Shouldn't Be Complicated
As you can see, there are a number of things you need to consider when creating your homepage, but you'll see it's not very complicated once you've figured out the basics. And you can make things even easier for yourself by using one of the many available website builders like Wix or Web.com.