In fact, with more than 800 templates to choose from, Wix is one of the best website builders to create just about any website that you can imagine.
All of Wix's themes are professionally designed and beautiful to look at. They're also easy to work with when you're building your website and straightforward for visitors to navigate. You don't need any design experience to launch a site with Wix—just choose a template, customize the content, and publish your site. The whole process takes as little as a few minutes.
In this guide, we cover everything that you need to know about Wix templates, including how much they cost and how you can customize them. We also highlight 10 of the best Wix templates of 2023 and explain what makes them stand out.
Free Wix Templates
One of the great things about Wix is that all 800 of the platform's templates are included free with your website. Whether you're using a free Wix plan or paying for premium features, you can choose from the entire complement of Wix themes.
However, if you do use Wix for free—as opposed to paying to upgrade your plan—there are a few limitations to be aware of. These include:
There's a maximum of 500MB of storage.
There's a maximum of 500MB of bandwidth each month.
Visitors will see the Wix logo and ads for Wix on your site.
You cannot add your own domain (i.e., your website will be [yoursitename].wix.com).
In addition, it's important to note that you cannot sell products with a free Wix website. So, while you'll have access to ecommerce templates to build your site, you won't be able to add products to your pages.
Wix Premium Templates
Since all Wix templates are free, there aren't any "premium" templates that you need to pay for. That said, it's worth understanding how Wix's pricing structure works so you know how to unlock additional customization features.
The cheapest Wix premium plan, Combo, costs $14 per month. It increases your storage space to 3GB, eliminates Wix branding on your website, and enables you to add your own domain.
If you want to use one of Wix's ecommerce templates to launch an online store, you'll need to upgrade to the Business Basic plan. This costs $23 per month and enables you to sell an unlimited number of products.
In the unlikely event that none of Wix's 800 templates suit your needs, you can turn to third-party template providers to find custom Wix themes. For example, WixProThemes offers paid Wix themes starting at $149. You can also turn to an alternative website builder like Squarespace, which is renowned for its stunning and highly customizable templates.
10 Most Popular Wix Templates
Let's take a closer look at 10 of the most popular themes available on Wix.
1. Coming Soon Landing Page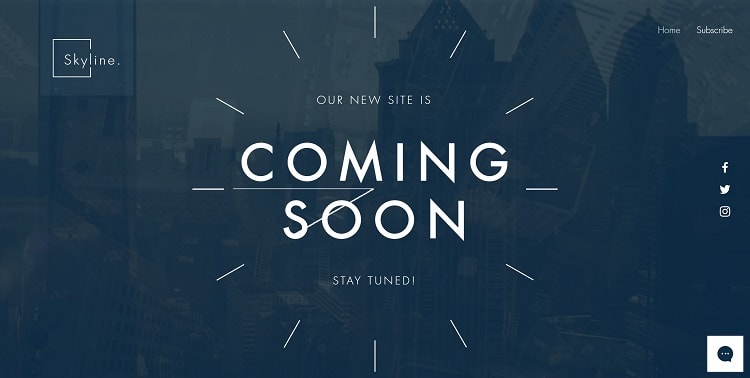 Price: Free
Best for: 1-page websites
The Coming Soon Landing Page template is a popular choice for building 1-page websites for events and announcements. The large, front-and-center text clearly communicates what your website is about, and visitors can scroll down to find a sign-up form or more information. This template does let you add additional pages, but it works best for simple sites with just a few key details to get across.
2. Tech Company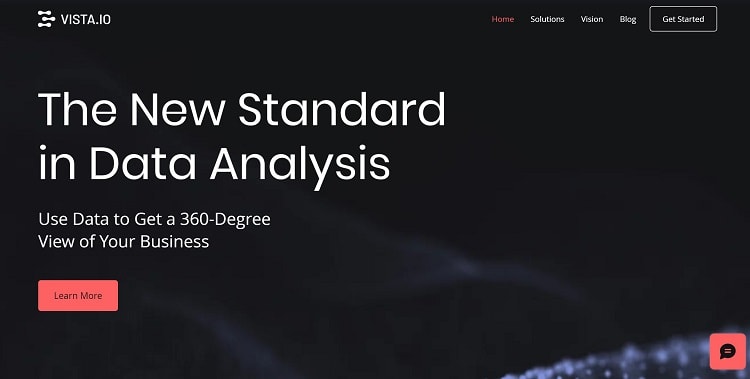 Price: Free
Best for: Business websites
The Tech Company theme is a sleek, modern template for businesses of all kinds. Large-format text and a call-to-action button on the homepage invite visitors to learn more about your company, while a simple menu bar makes navigation simple. As visitors scroll down, they can find highlights about your business neatly displayed in tables and graphics.
3. Business CV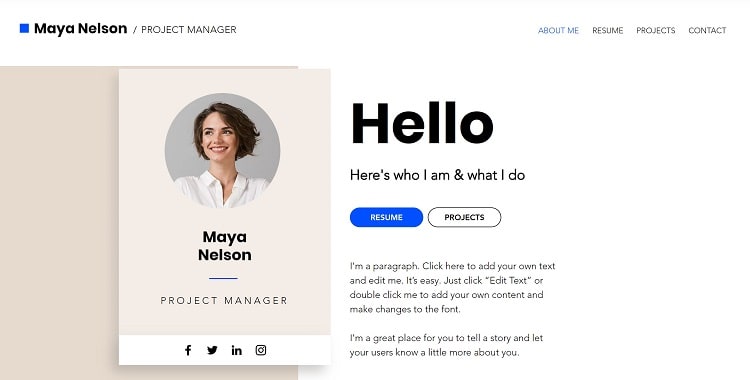 Price: Free
Best for: CV and resume websites
The Business CV template puts you front and center for your visitors. You can share a photo, a few words that succinctly explain who you are and what you do, and links to your social media accounts. Once you've piqued visitors' interest, they can find more detailed information, like your complete resume, via a navigation pane at the top of the site.
4. Personal Blog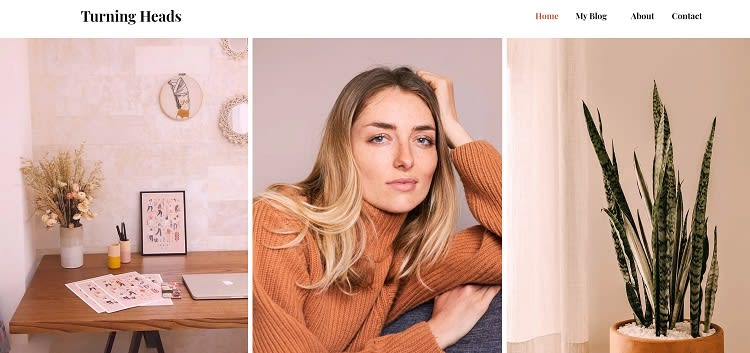 Price: Free
Best for: Blog sites
The Personal Blog template is a great option for any type of personal or company blog. Instead of putting your latest posts at the top of the page, it leaves you that prime real estate to introduce yourself or your business. Visitors can scroll down to find your latest posts and a sign-up form to get your writing sent to their inbox. Beyond that, this theme is quite simple—it includes a central blog page for all your posts, an about page, and a contact page.
5. Vintage Car Garage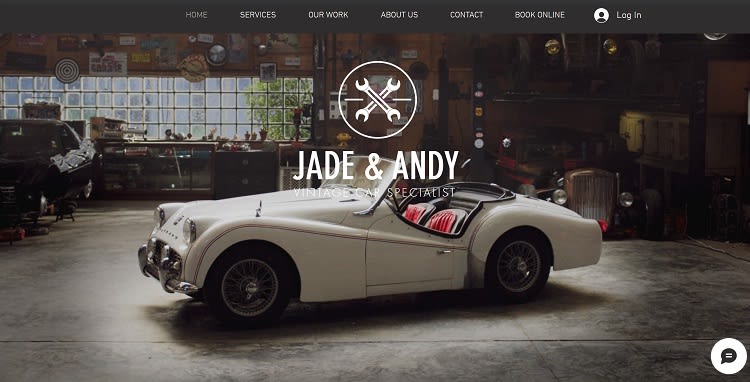 Price: Free
Best for: Videography websites
The Vintage Car Garage template is incredibly versatile. You can easily adapt it for use as a photography site, for showing off a restaurant or small business, or even as an expanded portfolio site. However, we think that it works best of all for videographers. You can share a highlight reel of your top work on the homepage, then showcase your services and client testimonials as visitors scroll down.
6. Illustrator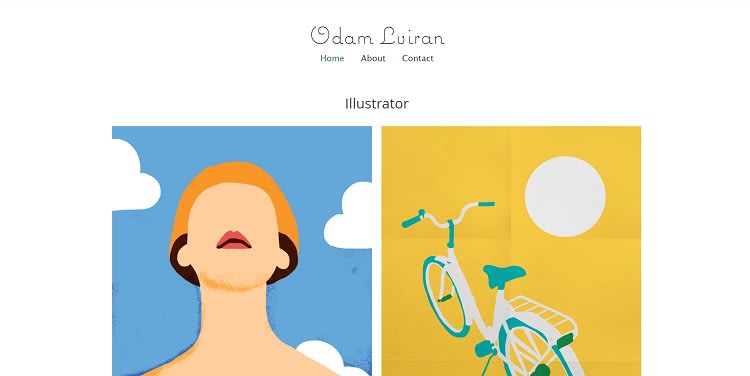 Price: Free
Best for: Creative design websites
The Illustrator theme offers a simple site for showing off a small portfolio of images. It's ideally suited for creatives who want to let their work speak for itself. Unlike some other design templates that Wix offers, you won't find information about the services that you offer on the homepage. However, there is room to get into these details on secondary pages that can be accessed from a menu at the top of the site.
7. Photographer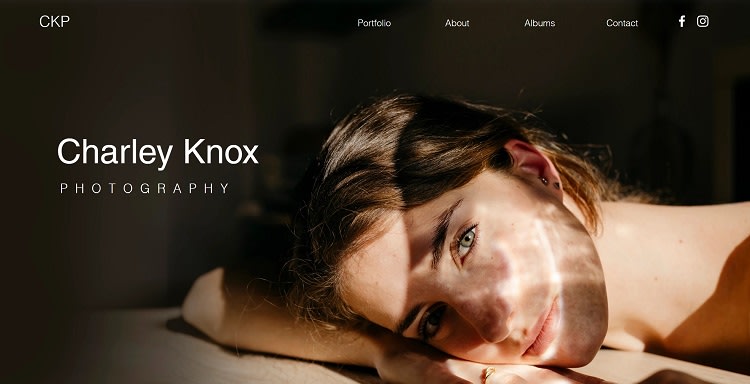 Price: Free
Best for: Photography websites
The Photography template is built with photographers and visual artists in mind. The homepage features a full-width image so you can show off your best work. On secondary pages, you'll find premade galleries. The pages have plenty of negative space and few distractions, so visitors can be fully immersed in your art.
8. Accessory Store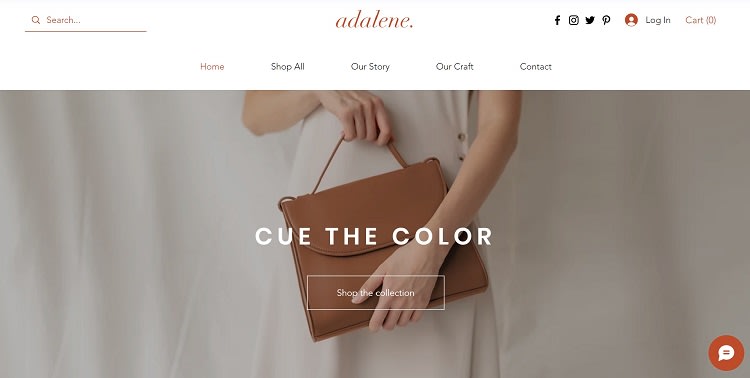 Price: Free
Best for: Upscale online stores
The Accessory Store template is one of Wix's most popular ecommerce themes. It's best suited for luxury products because the layout imparts a feeling that your store is highly curated. We especially like that you can highlight your best sellers on the homepage and that the template overall leans heavily into product images.
9. Interior Designer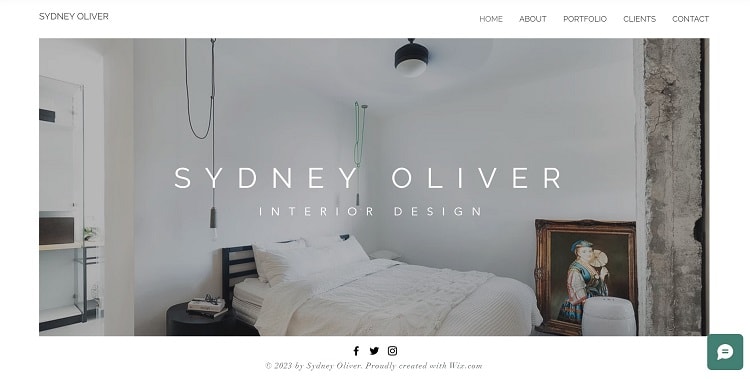 Price: Free
Best for: Graphic design and art websites
The Interior Designer theme is a great option for showing off any sort of artwork, including photography and graphic design. You can display your most eye-catching work with a full-width image on the homepage. Then, as visitors scroll down, they can view more of your work and learn about your design principles or your business. A simple navigation menu at the top of the page makes it easy for visitors to dive further into your galleries.
10. Construction Company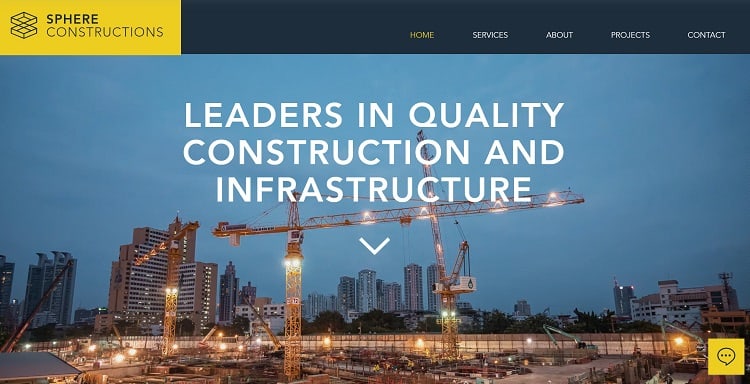 Price: Free
Best for: Medium-sized businesses
The Construction Company template is a do-it-all template that works as well for small and medium-sized businesses as it does for individual artists. We think that it's best for medium-sized businesses, though, because it leaves plenty of room to highlight different projects across various business units. You can also highlight past clients and share testimonials, which is a plus for established companies that can lean on their past accomplishments to bring in new business.
Conclusion
Wix offers more than 800 beautifully designed templates to help you create your perfect website. All these templates are free with any Wix plan, although you may need to upgrade to get the most features out of them. If you're not sure where to start, our list of the 10 most popular Wix templates of 2023 should give you enough inspiration to get going.