Wix is a powerful website builder, but some may find it limiting or simply that its features don't fit their needs. For example, you might be looking for a stronger blogging platform, a more comprehensive e-commerce solution, or something that costs less.
In this article, we'll look at the top 5 best Wix alternatives for 2023 and help you pick the one that matches your requirements best.
A Quick Look at the Best Alternatives to Wix in 2023
Weebly - Best for smaller e-shops
Squarespace - Best for image-heavy websites
Site123 - Best for a quick launch
Shopify - Best for large online stores
GoDaddy - Best for beginners
» Want even more options? Check out our top picks for the best website builders.
Our Top 5 Best Website Builder Alternatives to Wix for 2023
1. Weebly
A simple and easy-to-use website builder to launch an e-commerce store quickly
Best for: Launching a new online store easily
Starting price: $6/month for a personal plan or $12/month for a Pro plan
Weebly is a simple and intuitive website builder that allows you to launch an e-commerce store without spending weeks creating it. Its Pro plan comes with a comprehensive e-commerce suite that offers unlimited storage space and allows you to accept payments through Square and third-party providers.
Both Wix and Weebly are very user-friendly and allow you to build a website for free to test the platform. Weebly's editor is very simple and a bit more restrictive than Wix's, but this also means it's easier to create a good-looking website from scratch, even if you have zero design experience.
» Want to know more about Weebly? Check out Weebly's beginner-friendly and inexpensive site features.
Pros:
Comprehensive marketing and e-commerce suites for all plans
Intuitive drag-and-drop editor
Unlimited items for all plans
Cons:
Limited customization
No media library
Limited blogging options

Weebly Visit Site
2. Squarespace
Sleek design for beautiful websites that contain lots of images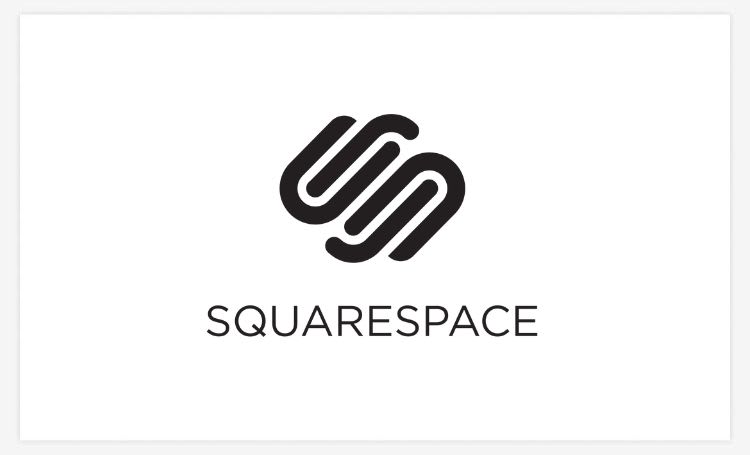 Best for: Designing sleek, professional websites
Starting price: $16/month for a Personal plan or $23/month for a Business plan
Squarespace is a powerful website builder created with professional design in mind. It enables you to create beautiful, professional websites with its easy-to-use editor, even if you have limited design experience.
It also has unlimited storage space, making it ideal for sites with many images or videos. Squarespace is also among the best blog website builders, especially for image-heavy blogs.
The main difference between Wix and Squarespace is their editors. Squarespace has a structured editor that doesn't allow you to move any element anywhere on the page. Wix's editor is less structured, allowing for more freedom, but the results might also look less professional.
Pros:
Sleek design themes
Powerful features, such as podcasts, restaurant menus, and more
Unlimited storage space
Cons:
No native live chat or forum features
One of the more expensive website builders
Abandoned cart recovery is available only for the Advanced Commerce plan
Squarespace - Best for creating image-heavy websites
3. SITE123
A simple website builder that helps you get started ASAP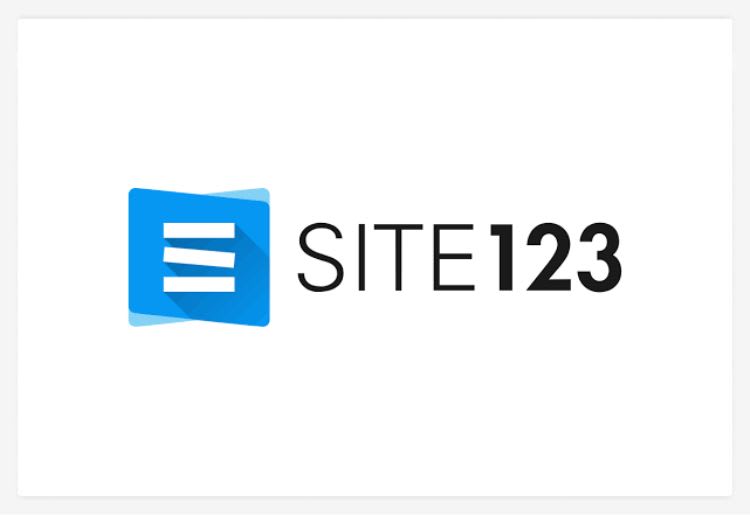 Best for: Launching your website quickly
Starting price: $12.8/month for a premium account
SITE123 is a no-frills website builder that can help you quickly create and launch your website. Building a website with SITE123 is very easy, even if it's your first website ever, making it the perfect platform for beginners.
With it, you can build a multilingual website, which is definitely a plus if you're looking to sell in different countries and regions. All templates are mobile-responsive, and you can quickly switch between them. It's also among the cheaper website builders out there.
» Learn more about SITE123's best features.
Pros:
A beginner-friendly website editor
A library of third-party plugins for added functionality
Tutorials and videos to guide you through the process
Cons:
Limited design flexibility
Basic e-commerce features
Limited SEO options

SITE123 Visit Site
4. Shopify
All-in-one solution for creating and managing an online store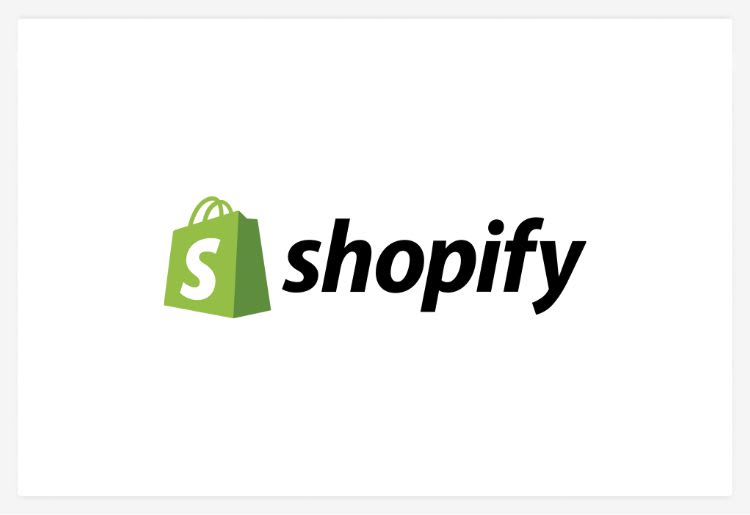 Best for: Managing a large online store
Starting price: $29/month
Want to start selling products online? E-commerce is constantly growing, so you definitely should. And if you want to build a large online store with lots of products and need granular control over your sales, inventory, and marketing, Shopify is your best bet.
Shopify is among the best options if you're looking to build an e-commerce store and expect it to grow rapidly or if you're ready to sell hundreds of items from the start. It's a platform specifically designed for online store management and, as such, is one of the best in its class. You also have Shopify's App Store, which offers plugins for extra functionalities.
Pros:
Powerful e-commerce and marketing features
Automated sales tax calculations
An app store with lots of useful plugins
Cons:
Limited design flexibility
Transaction fees that can easily add up
No built-in design assistant

Shopify Visit Site
5. GoDaddy
An easy-to-use beginner-friendly website builder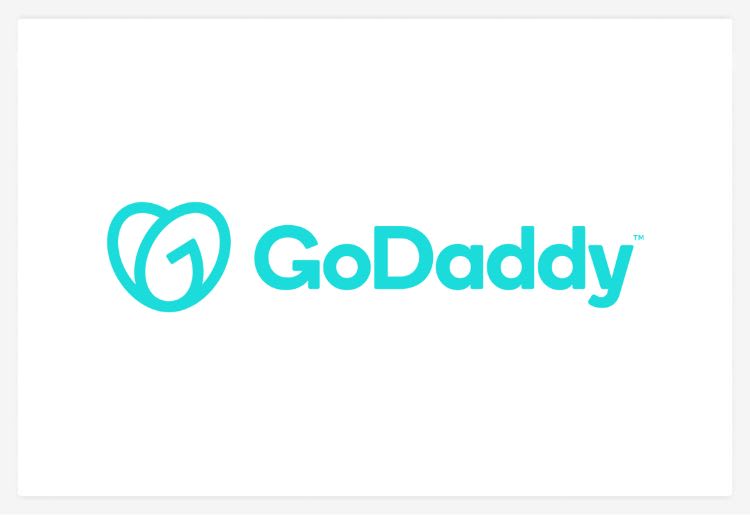 Best for: Unexperienced users looking for an easy way to build a website
Starting price: $9.99/month
GoDaddy is another good option for building a website quickly, even with minimal design experience. Additionally, GoDaddy offers premium hosting (which is also what the company is best known for).
In a direct Wix vs. GoDaddy comparison, the two perform equally well for most things, but GoDaddy is easier to use. So, it's a better option if you need to get started quickly.
» Want to set up an artist portfolio? These GoDaddy website templates are perfect.
Pros:
Free trial for every plan
Popular web hosting solution
Great for small businesses
Cons:
Limited design options
Unable to add custom code
Less user-friendly editor

GoDaddy Visit Site
Why Choose These Alternatives Over Wix?
Wix is an extremely popular website builder, and this popularity is well-deserved. However, there are a few areas for improvement. Here are a few reasons an alternative to Wix may be a better choice for you.
Better Design
Wix has plenty of templates you can choose from, but designing websites in Wix feels messy at times because of its unstructured editor. So, if you're looking for a platform that helps you build a professional website quickly, Wix might not be your best bet. In this case, we'd recommend Squarespace, especially if you plan to use lots of images.
Better E-Commerce Features
Wix is perfectly fine for managing a small online store, but it might feel limiting if you need a more comprehensive solution. Shopify is among the most powerful e-commerce platforms you can use to build and manage your e-commerce store.
» Check out these tips for designing an e-commerce store homepage.
Better Pricing
Wix is among the pricier options out there, so you might need to consider other website builders if you need more budget-friendly options. Weebly, for example, has a cheap Personal plan that comes with all the basic e-commerce features you need to get started.
Bottom Line: The Best Alternatives to Wix in 2023
Wix is a good option if you want to launch your first website quickly, and it's quite user-friendly and easy to set up. However, if you're looking for a powerful e-commerce solution, strong blogging platform, or premium design, the abovementioned alternatives might suit your needs better.
» Thinking of taking your small business online? Here are 10 things you need to know first.