The most budget-friendly way to create a site is to use a website builder like GoDaddy, along with one of the many professionally-designed website templates that are ready to use out of the box. You can customize them to fit your style and work by using different color schemes, fonts, and images.
In this article, we're putting GoDaddy in the spotlight to look at the 10 best website templates for artist portfolios that will help you stand out and be noticed.
1. Nate Bayonet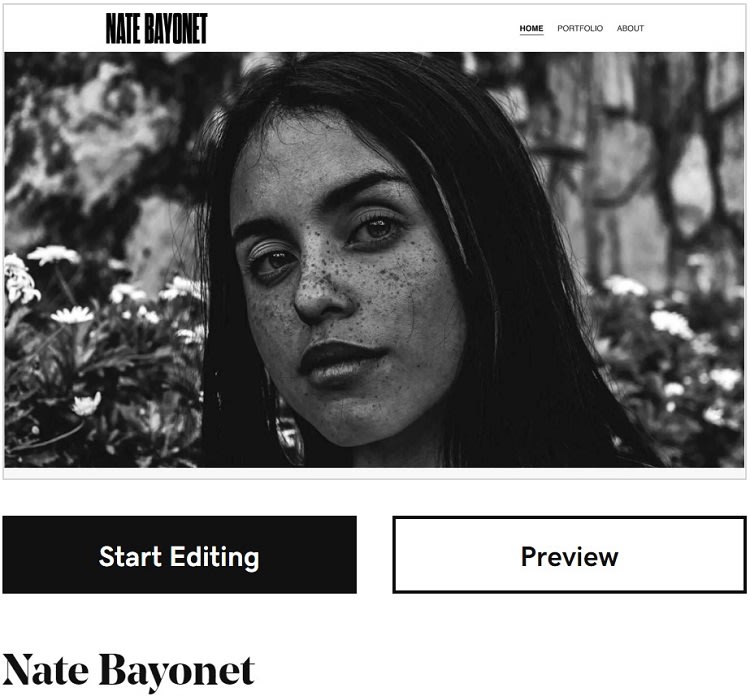 Nate Bayonet is an exceptional photo-based theme.
The homepage features a large gallery of images you can choose from. The theme's default colors are black and white, making it very classy and elegant, but you can pick other colors if you'd like. It's ideal for photographers and is suitable for both color and black and white artwork.
2. Fuller Group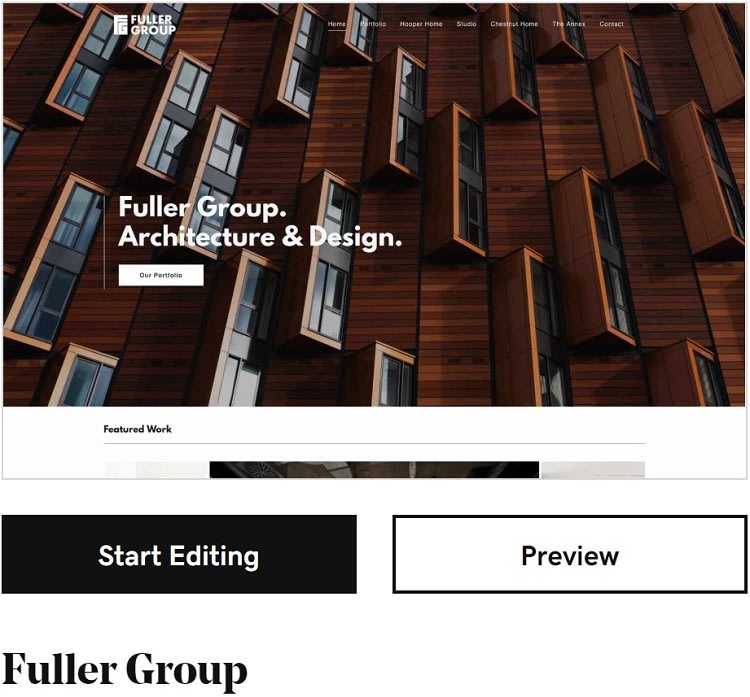 Fuller Group is a clean and stylish template that works best with large high-resolution images.
Its main colors are black, grey, and white, and it features a beautiful portfolio section. You can write short descriptions about each project on both the portfolio and individual pages. This template is ideal for product designers or architects.
3. Markus Fletcher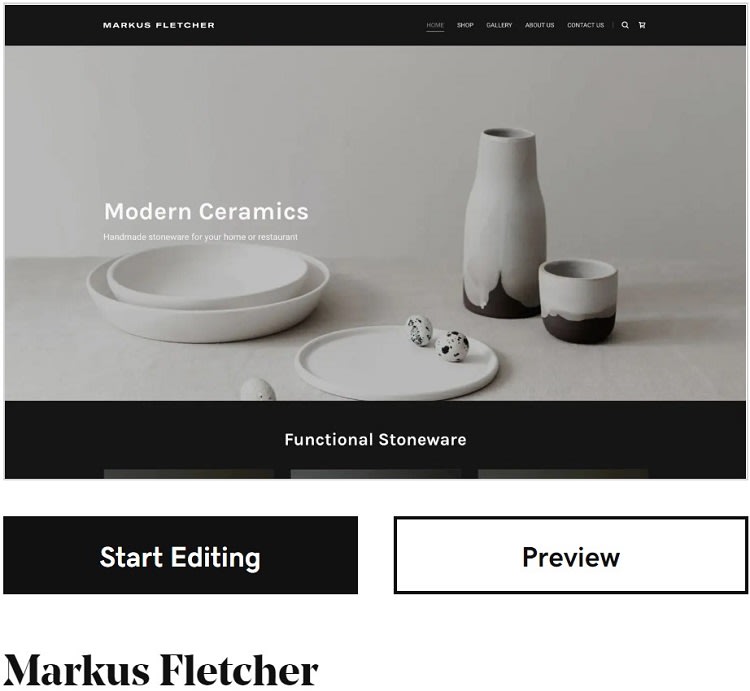 Markus Fletcher comes with a dark background, which helps your art stand out.
You can add an e-commerce store, customer reviews, and an image gallery or portfolio. You can use it to showcase (or sell) jewelry, ceramics, sculptures, or paintings.
4. RJ Thomas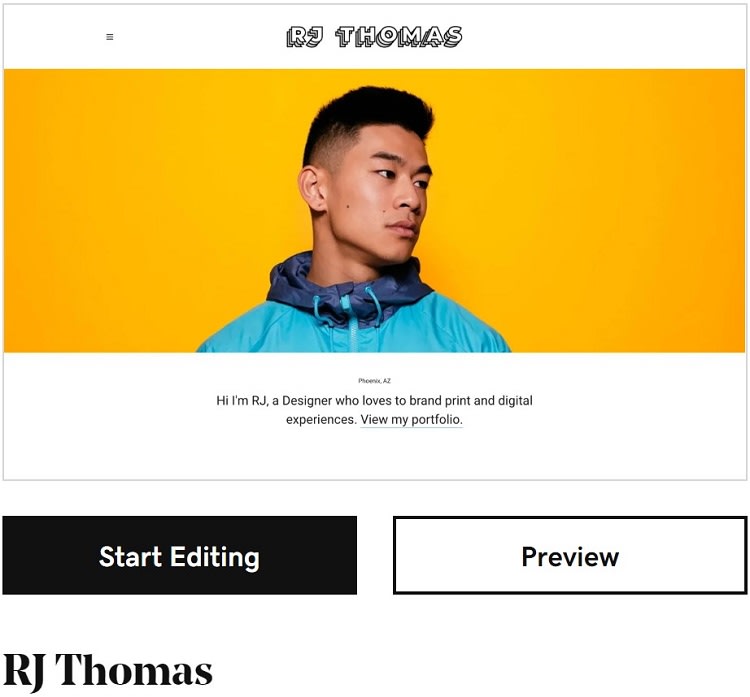 Here, we have a clean, elegant theme that features artists' recent work on the homepage, and you can place social media buttons in strategic locations, such as the upper right corner and on the homepage.
Its vertical sidebar menu is hidden behind a hamburger menu icon (three vertical lines) that requires an additional click to open but is still very intuitive. There are many different types of navigation for a positive user experience, and sidebar menus are one of the more common options.
This theme is best for graphic or product designers, and fashion designers could also use it to create an online presence.
5. Geneva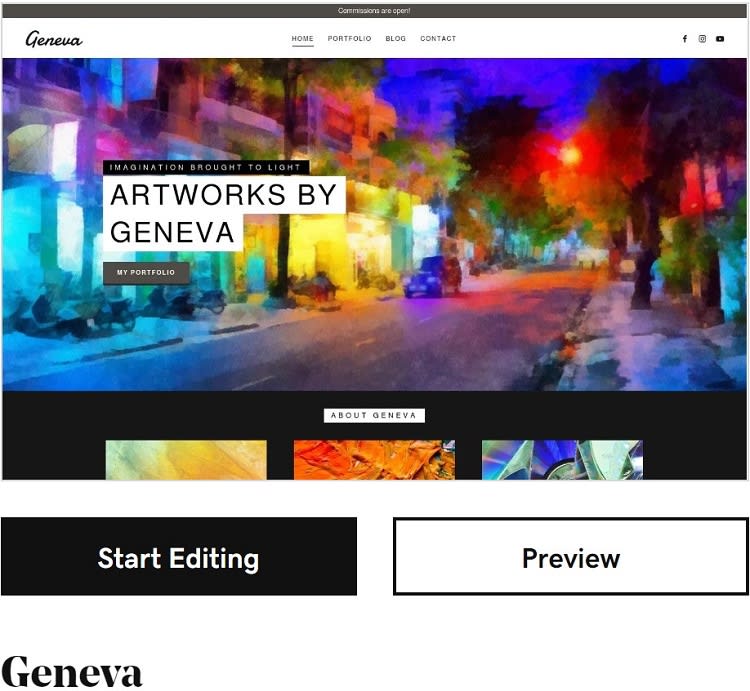 With its black and white background, Geneva is effective, elegant, and minimalistic.
Its portfolio page is a simple vertical page through which users can scroll, allowing them to view each art piece separately. Social media icons are well visible in the upper right corner of the template, making it easy for visitors to follow you on Instagram, Facebook, or other social networks.
Geneva is suitable for all kinds of visual artists, but especially for fine arts professionals.
6. Simon Kim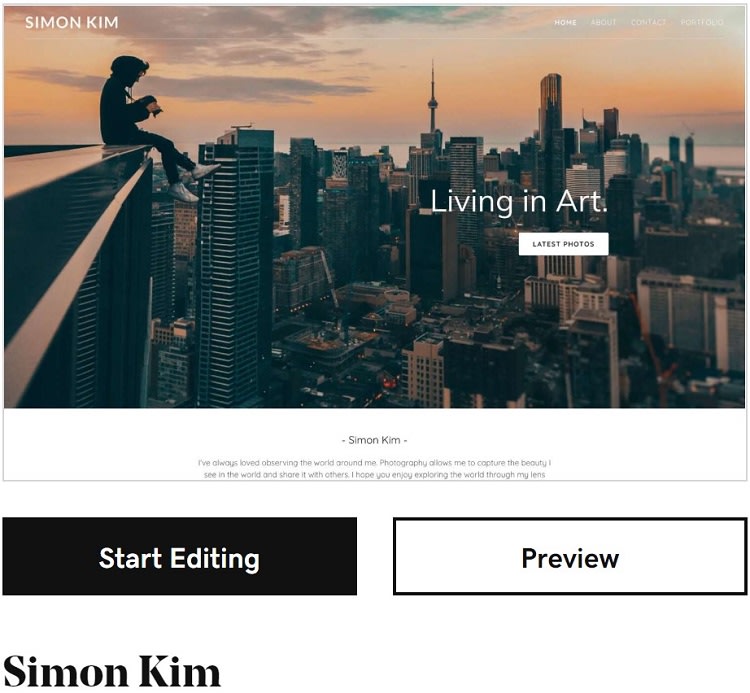 Simon Kim is a sleek and discreet theme that is in black and white with gray and beige accents, although you can pick other colors too.
The portfolio is displayed in a grid, which means that visitors will see your art in its entirety. This works best for artists who have a consistent visual style, where each piece is best viewed in context rather than in isolation.
This theme best suits graphic design, photography, or fine arts.
7. Lara Walker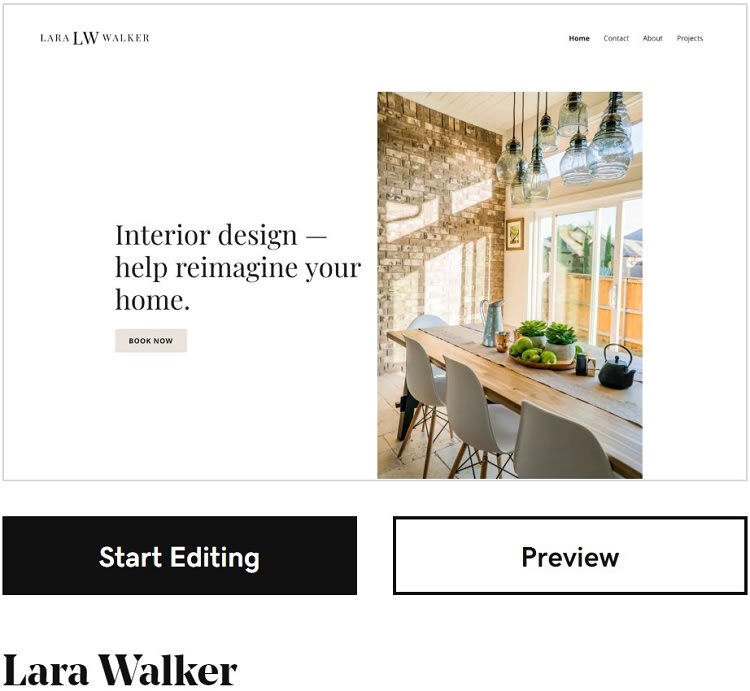 Here, we have another minimalist and elegant theme that guarantees a positive user experience.
Images (in the portfolio section and on the home page) are displayed together, which is ideal if you want to show your unique style. This template is best for architects and interior designers.
8. Club '82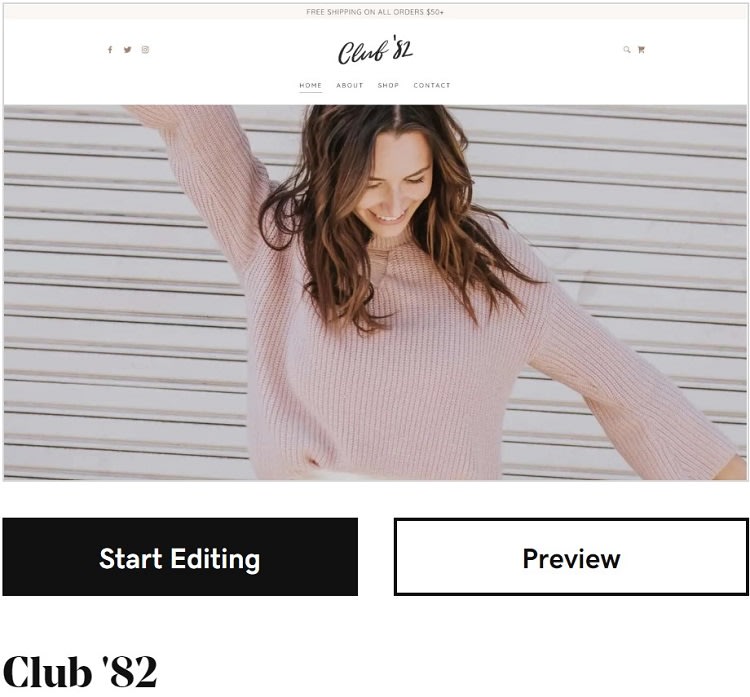 Club '82 is a clean, simple theme that allows your artwork to stand out.
It's ideal if you want to combine your portfolio with an online store and display both together, but it can also be used only as a standalone portfolio site. It has a horizontal navigation bar at the top of the page and social media icons in the upper left corner, which is ideal if you're also looking to grow your social media following.
The theme is perfect for fashion designers, jewelers, and stylists.
9. Creative Spark
Creative Spark is a pixel-perfect theme that would work only if you have high-quality, high-resolution images of your work.
It gives your portfolio and visuals a lot of room to breathe: each artwork is displayed separately in the Portfolio tab to be viewed on its own. This theme would be a good fit for fine art artists, photographers, or graphic designers.
10. Stefan Girard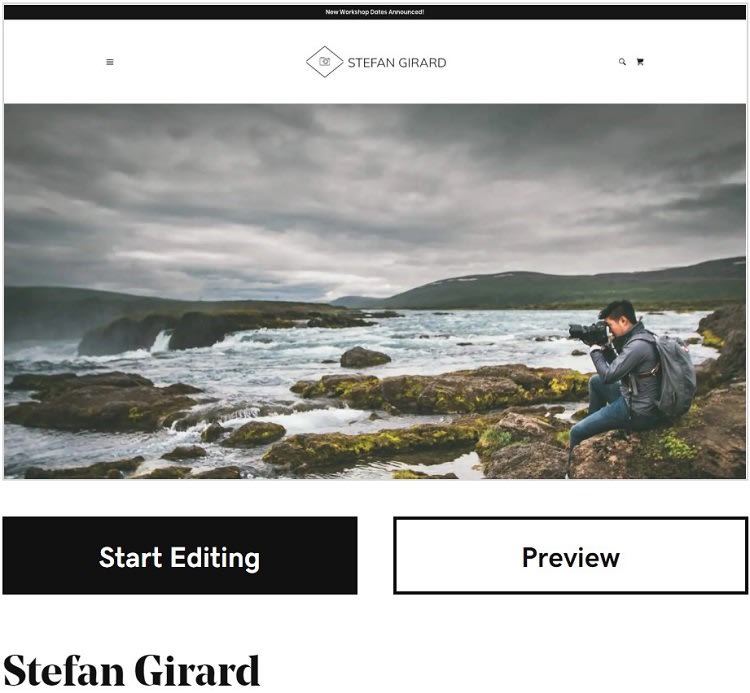 Here, we have another image-heavy theme that works best if you have high-quality photographs or scans of your work.
It also enables you to promote workshops and schedule appointments, and you can add an online store to it. It has a sidebar menu and a sleek portfolio section.
Stefan Girard is ideal for photographers, fine art artists, or ceramics artists who offer classes or workshops.
Your Artist Portfolio Is an Important Part of Your Brand
Online portfolios can be a powerful marketing tool for visual artists when executed well. It helps you accomplish a number of things: demonstrate your skills, curate your artwork, and get to know your audience better.
Using GoDaddy or another website builder like Wix enables you to get started with minimal effort, even if you have zero experience building websites. Each platform comes with templates you can use straight away. These are just 10 of the best themes you can use for your artist portfolio.