Over the past few years, online therapy has gained popularity as a treatment option and has been shown to be as effective as in-person therapy for many mental health conditions. If you're interested in receiving therapy from the comfort of your own home, you may be wondering about the costs and reputable providers available.
This guide provides an overview of how online therapy works, a cost comparison with traditional therapy, and some recommended options for you to consider.
How Much Does Office-Based Therapy Cost?
Traditional office-based therapy costs vary depending on the provider's experience and location. Sessions typically range from $100 to $250, but some high-end providers may charge $300 or more. Frequency of visits is important, with many therapists preferring weekly or bi-weekly appointments. For example, weekly CBT-based therapy at $150 per session costs $600 per month and $7,200 per year.
How Much Do Online Therapists Cost?
Online therapy is generally cheaper than in-person therapy due to lower overhead costs taken on by mental health professionals. However, costs can vary based on the provider and platform. Online therapists typically charge between $60 and $120 per session, with some charging up to $200 per visit. Subscription plans on virtual therapy platforms range from $50 to $200 per month. It's also worth checking if your health insurance covers the cost of online therapy.
10 Leading Online Therapy Providers and Their Costs
1. Betterhelp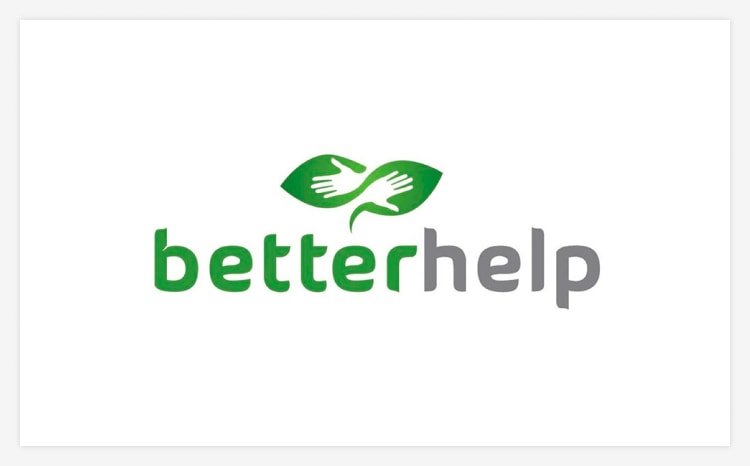 BetterHelp offers unlimited messaging and live sessions with licensed therapists. They have a broad network of therapists who specialize in providing counseling services to individuals, couples, and teenagers. The monthly cost of BetterHelp subscription ranges from $240 to $360 per month (or $60 to $80 per week). This is based on your location, preference for service and therapist availability.
BetterHelp offers financial aid to clients experiencing financial difficulties, and its user-friendly platform allows clients to access therapy sessions from any device. Overall, BetterHelp is an affordable online therapy provider that can help you achieve your mental health goals, regardless of your financial situation. With their range of services and accessible platform, they make it easy for individuals to access the help they need, when they need it.
Pros:
Flat fee with no hidden charges
Financial assistance available
You can cancel your membership at any time
Cons:
Does not offer refunds for unused sessions

Not covered by insurance

No sliding scale for lower-income individuals

BetterHelp Get Started
2. Talkspace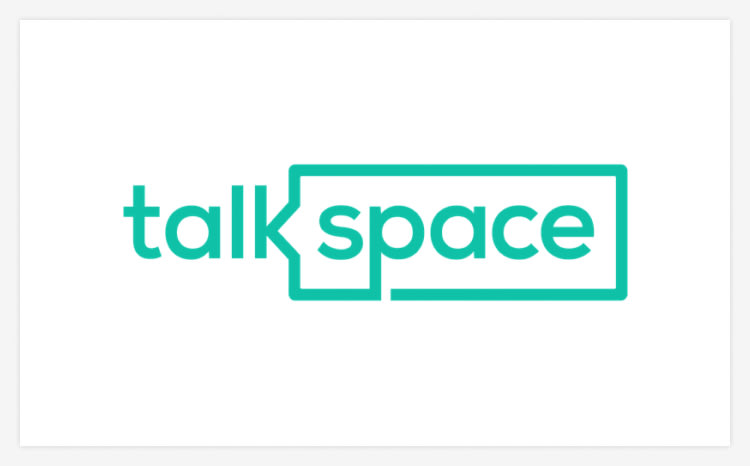 Talkspace offers flexible therapy options, including messaging therapy, video sessions, and workshops. They provide low-cost online counseling services to individuals, couples, and teenagers, catering to diverse needs. There are three different subscription plans to choose from with prices varying from $69 per week to $109 per week. Pricing depends on your location and the availability of therapists in your state.
In addition to these plans, they also offer a psychiatry plan that includes a medication management program with a board-certified psychiatrist. This is done over a live video session. the initial assessment costs $249 and all follow-up appointments cost $125 per appointment.
Talkspace also partners with a number of health insurance providers throughout the US. Using insurance as well as paying quarterly or biannually instead of monthly for your sessions can lower the weekly cost of your sessions.
Video + Messaging Therapy
Video + Messaging Therapy +Workshops

Pros:
Allows you to choose between several payment plans

Accepts some insurance plans

Does not charge upfront fees or require a minimum commitment
Cons:
Additional fees for some services

Insurance coverage varies from state to state

Cost varies based on the therapist's experience

Talkspace Get Started
3. Faithful Counseling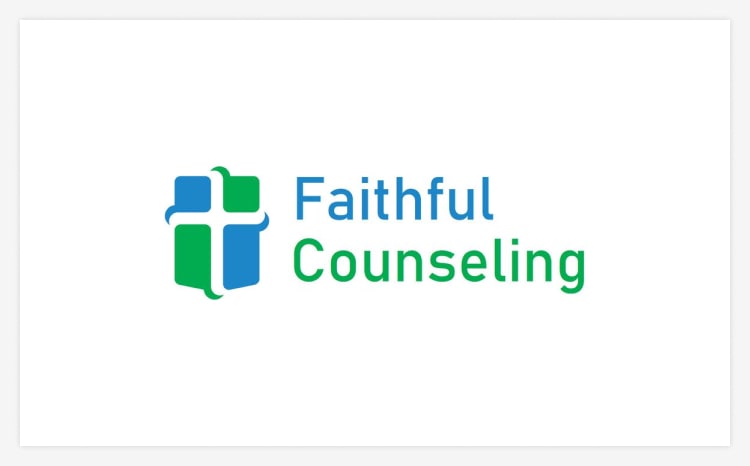 Faithful Counseling is a leading provider of Christian counseling services that offer specialized therapy to individuals, couples, and teenagers. Their network of licensed therapists is equipped to provide counseling services based on Christian values and beliefs. Additionally, they offer financial assistance to those who qualify, making their services accessible to a wider range of clients.
Just like Bettherlp, prices depend wholly on your specific situation, such as the type of therapy needed and the location and availability of your therapist. The cost will range between $60 to $90 per week. Your subscription with Faithful Counseling would include one 30-minute weekly session ( via video or phone), unlimited messaging, and extra features such as optional group webinars and online journaling tools.
Pros:
Discounts for Longer Subscriptions

Financial assistance available

Accepts insurance
Cons:
No free trial

Does not offer session rollover for any unused sessions

Does not offer refunds

Faithful Counseling Get Started
4. Cerebral
Cerebral specializes in medication management and therapy for mental health conditions. Their licensed psychiatrists provide a range of services to individuals, couples, and teenagers. Cerebral offers three plans to cater to the varying needs of its clients.
The medication plus care management plan includes an initial evaluation and diagnosis, monthly medication delivery, and regular check-ins with your prescriber. The therapy-only plan includes weekly video or phone sessions with your therapist as well as regular progress tracking either with the prescriber or therapist. Lastly, the medication plus therapy plan includes the initial evaluation and monthly delivery as well as a weekly video or phone session with your therapist and regular progress tracking.
Cerebral's unique focus on medication management and therapy makes them stand out among other online therapy providers. Their comprehensive mental health care approach ensures that clients receive specialized care that is tailored to their specific needs. With their range of plans and licensed psychiatrists, Cerebral makes it easy for individuals to access quality mental health care from the comfort of their own homes.
Medication + Care Management
Medication Management + Therapy
Pros:
Unlimited messaging for no added fee

Offer low-cost prescriptions

Works with insurance companies to get reimbursements
Cons:
No option to pause treatment plan

Not available for people under the age of 18

Can only view provider after purchase

Cerebral Get Started
5. Online-Therapy.com
Online-Therapy.com is a great place to find specialized cognitive-behavioral therapy (CBT) for individuals or couples. They have three different plans to choose from: basic, standard, and premium. The basic plan is priced at $50 per week, the standard plan at $80 per week, and the premium plan at $110 per week.
With the basic plan, you will have access to unlimited messaging and an 8-section CBT program that includes worksheets, yoga and meditation videos, and guided journal activities. This plan is a great option for those who are looking for self-paced therapy. The standard plan includes everything that the basic plan offers, plus one 45-minute live session per week. This is a great option for those who want to have more direct contact with a therapist. The premium plan is the most comprehensive option and includes two 45-minute sessions per week, as well as access to express replies. This plan is ideal for those who need more intensive therapy.
If you are looking for a convenient and affordable way to access quality therapy, Online-Therapy.com is a great option. Their plans are flexible and can be tailored to meet your individual needs.
Pros:
You can put your subscription on hold or cancel at any time

You can find out who your therapist is and change to a new one before paying

Flexible and transparent pricing model
Cons:
Must be 18 to use the service

Does not offer medication management

Does not accept insurance

Online-Therapy.com Get Started
6. Regain
ReGain is an online therapy provider that specializes in couples counseling. They offer messaging therapy, live chats, and video sessions, provided by licensed therapists. Just like its parent company (BetterHelp), Regain's prices range between $60 and $90 per week, billed every four weeks. The exact cost is dependent on several factors, including your location, therapist availability, and personal preferences. Regain does offer financial assistance to those who qualify and you can choose between different billing schedules, which will affect the overall cost. Additionally, you have the freedom to cancel your membership at any time for any reason.
Pros:
Offers income-based scholarships to those who qualify

Allows you to choose between weekly or monthly billing

Offer discount codes and discounts to certain groups
Cons:
Does not accept insurance or work with insurance plans

You do not see the final cost until after completing the intake process

No refund if you cancel your subscription after paying

ReGain Get Started
7. Teen Counseling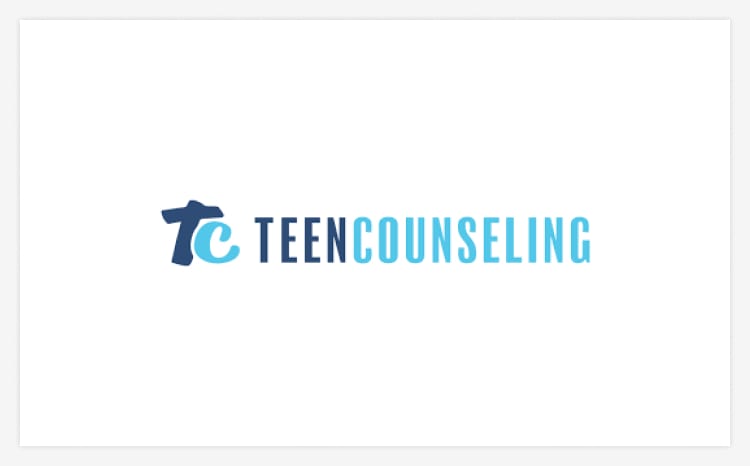 Teen Counseling is an online counseling platform that provides counseling services to teenagers through a secure and confidential online platform. The platform aims to make therapy more accessible and convenient for teenagers and they strive to provide a nurturing space for teens to improve their mental health and well-being. The platform charges between $60 to $90 per week, depending on the client's location, preferences, and therapist availability. The cost is billed every four weeks, and clients can cancel their membership at any time for any reason.
Teen Counseling's team of licensed therapists offers counseling on a range of issues such as anxiety, depression, stress, family problems, and self-esteem issues. The platform provides a safe online environment, with various communication options such as messaging, live chat, phone calls, and video sessions to ensure that clients can access therapy in a way that suits them best.
Pros:
Offers financial aid to those who qualify

Does not charge online therapist fees for messaging between sessions

Offers a free trial period for new clients
Cons:
No direct contact with customer support available

Not covered by insurance

Cannot offer prescriptions or diagnoses

Teen Counseling Get Started
8. Pride Counseling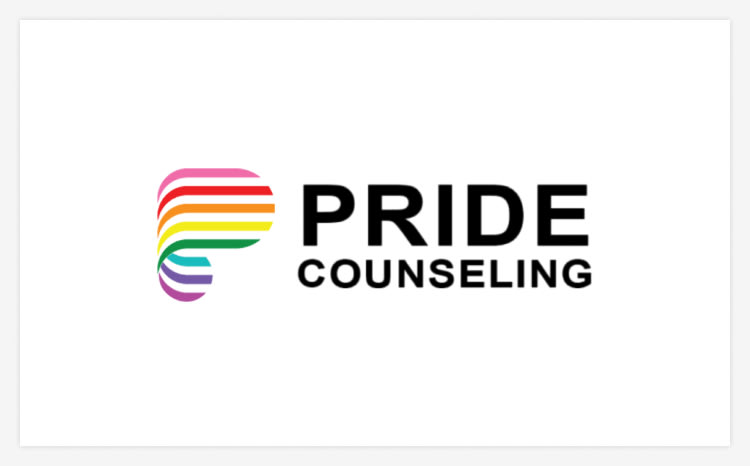 Pride Counseling offers therapy services at a flat rate of $60 to $90 per week, which includes one hour of "live" counseling per week, either via phone call, video chat, or real-time text messaging. The cost varies depending on factors like location and therapist availability. In addition, clients have unlimited access to a designated chat room where they can send written messages to their therapist, who can respond at their convenience. Pride Counseling members also have access to group sessions and self-guided worksheets to enhance their therapy experience.
With its specialized focus on the LGBTQ+ community and flexible plans, Pride Counseling offers an affordable option for those seeking mental health support. Their financial assistance program can help make therapy accessible for those with financial constraints, and their network of licensed therapists ensures clients receive quality care.
Pros:
Specializes in counseling for the LGBTQ+ community

Offers messaging and live sessions

Financial assistance available
Cons:
Therapists have limited availability

Not covered by insurance

Does not offer medication management or psychiatry services

Pride Counseling Get Started
9. Thriveworks
Thriveworks is an excellent choice for anyone seeking high-quality mental health services, whether online or in-person. They offer individual, couples, family, and teen counseling services, and their services are available in 40 states across the country. Unlike many other online therapy providers, Thriveworks charges per session instead of requiring a monthly subscription. As of January 2023, they have eliminated their membership fee to make their services more accessible to everyone.
The cost of therapy sessions ranges from $99 to $199, and psychiatry sessions range from $99 to $349. However, the actual cost of your sessions will depend on your location and the mental health professional you select. The initial session lasts 60 minutes, while all follow-up appointments are 30 minutes long. Thriveworks accepts insurance, and depending on your insurance provider, you may be able to pay as little as $10 per session.
Pros:
Responsive customer service live chat

Offers psychiatry and medication management

Accepts health insurance
Cons:
Some states have limited providers available

Complicated sign-up process

Does not have a sliding scale or offer discounts

Thriveworks Get Started
10. Calmerry
Calmerry is a reputable and convenient online therapy provider that caters to the mental health needs of individuals, couples, and families. Their team of licensed therapists offers a range of therapeutic options to suit different budgets and requirements. With Calmerry, you can choose from a range of plans that best fit your needs, including the basic subscription plan, which offers unlimited monthly messaging therapy, a personalized therapy plan, and access to Calmerry's online tools and resources. For those who require more personalized attention, the option of adding live video sessions with a licensed therapist is available. You can choose between one or four 30-minute sessions per week to ensure that you receive the support you need.
Pros:
Available in all 50 states

Discount for first month available

Virtual therapy room available 24/7
Cons:
No free trial
Does not accept insurance
Does not offer a referral program

Calmerry Get Started
How Much Can You Save With Online Therapy?
The monetary cost savings of online versus in-person therapy are quite substantial, but when you consider what the plans of the leading service providers include in their offer, it looks like an even better deal.
Specifically:
Unlimited sessions—over many channels of communication
Online therapy providers are able to utilize the full plethora of communication technologies that are available to them as digital providers, including instant messaging tools, voice calling services, and even video chats.
Web-based providers can afford to hire large teams of therapists and, by allowing them to work remotely in a location that suits them, the result is often that they are more accessible (through multiple channels) to their clients' needs.
Many of the providers do not enforce limits around the kinds of hours that their therapists operate and even guarantee same day responses via one of their supported communication methods.
When you compare this with the structure of traditional in-person therapy—in which patients have to visit their provider at a fixed location, at a fixed time, and cannot communicate follow-up questions until their next appointment—the value of online therapy rings even clearer.
Commuting costs
Another factor to consider is that being able to access therapy from the convenience of your own home (or hotel rooms) means that you do not have to take time out of your day to commute to the therapy provider's location. For those living in busy urban areas that need to access a specialist skilled in treating their specific position, this can be a major limitation of traditional models.
But Does it Work?
If you're considering online therapy, you'll want to know how its effectiveness compares to that of "offline" sessions.
The good news is that the research is largely positive, although it's worth noting that some types of therapy (such as eye movement desensitization and reprocessing, also known as EDMR) cannot currently be conducted via online means.
The research indicates that online therapy can be just as effective as its in-person-based counterpart. In general, cognitive behavioral therapy (CBT), considered the gold standard treatment methodology, has been found to be equally effective whether it is facilitated in-person, over the phone, or even through an instant messaging platform, for many mental health conditions. For those that are concerned about how e-therapy compares, therefore, there isn't cause for concern.
E-Therapy Is An All-Round Cost-Saver
For those in need of therapy to treat a mental health condition, it's hard to find fault with online therapy methods. Research shows that the treatment is typically as effective as when it is delivered face to face and the cost savings, from multiple perspectives, speak for themselves.