In a Nutshell
With Online-Therapy.com users can contact a certified therapist by way of live chat, email, or text message 8 hours per day during the work week. The therapists use cognitive behavioral therapy to help users deal with a wide variety of issues in their daily lives. You will also have access to worksheets that you can review with your therapist, an activity plan, daily journal, and even online yoga and meditation classes.
pros
Worksheets to fill out with your therapist
Yoga and meditation classes
Only certified therapists
cons
Therapists only work on weekdays
Therapists cannot prescribe medication

Online-Therapy.com Get Support
Online-Therapy.com Video Review - 10 Reasons You Need to Try it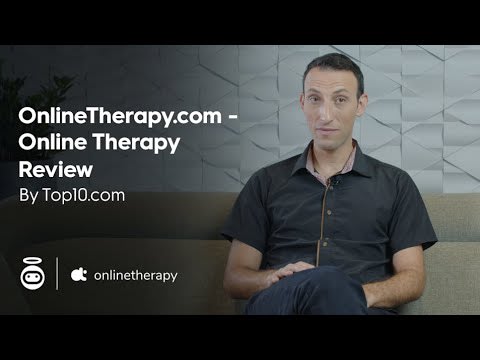 Therapist/Counselor Screening Process
In order to register as a counselor with Online-Therapy.com, therapists must have an MA, MS, MSW, Psy. or PhD in counseling social work, clinical psychology, or a related mental therapy field. They will also need to be licensed by the state board and not have been subject to any disciplinary actions in the 10 years prior.
Get Help With
Online-Therapy.com therapists use congitive behavioral therapy, and can provide counseling for a wide variety of issues, including:
Addiction

Agoraphobia

Anger

Anxiety

Bipolar

BPD

Depression

GAD

Health anxiety

Insomnia

OCD

Panic attacks

PTSD

Relationship

Social anxiety

Speech anxiety

Stress

Weight Problems
Types of Sessions Available
Users can take advantage of unlimited communication with their therapist by way of their personal worksheet. With a standard or premium subscription you also get one 30-minute chat session per week (2 per week with premium subscription), and unlimited text messages.
In addition, you can also make use of the company's yoga and meditation videos, and you will also have your own personal daily journal to keep track of your progress, and your musings.
Pricing & Special Offers
*Each plan includes 20% off on the first month
There are 3 different subscription alternatives offered by Online-Therapy.com, depending on how often you'd like to have a live session with your therapist, and if you want text messaging and express replies.
The beginning price of $39.95 per month is more expensive than some competitors, but it's still significantly less than you'd pay for an in-person therapy session.
Starting at just $31.96/week (including a 20% discount on the first month), you will get access to the company's online therapy program, including daily contact with your therapist that will help you through your day-to-day challenges (Monday-Friday). That is less money than you would normally pay for one face-to-face therapy session.
You are also free to cancel the plan at any time.
What's Unique About Online-Therapy.com?
Online-Therapy.com is notable for its use of cognitive behaviroal therapy, which is a type of psychotherapy that looks at solving problems by changing dysfunctional behaviors, thoughts, and emotions. It's a school of thought that's focused on solutions and getting patients to change their actions and see better results.
Online-Therapy.com uses a unieque workbook given to users, which is full of worksheets that they can fill out and go over with their therapist. The worksheets, tests, and the daily diary, is a way of keeping track of your progress, and staying on top of treatment.
In addition, you can take advantage of yoga and meditation classes, as well as a forum where you can meet other patients who might be in the same boat as you.
What Our Expert Says About Online-Therapy.com
Dr. Elizabeth Lombardo, PhD, created something distinctive and untapped when she created Online-Therapy.com. Based on the CBT (Cognitive Behavioral Therapy) model, you are assigned a personal therapist that works with you as you complete the 8-section model that is designed to help you challenge your negative thinking patterns. Depending on which plan you choose, you will have either one or two 30-minute live chat sessions that can be done as video, voice, or text. Through the use of extensive worksheets and journaling, your therapist will guide you through the change process. There is even the opportunity to watch yoga videos, which fit right in with the atmosphere of the site which prides itself on helping you to become "happier." It is a unique site among a number of others all trying to do the same thing, kind of like a diamond in the rough. Get happier today!
What Users Are Saying About Online-Therapy.com
"Working with the therapist has been great and very helpful!" Mike
"I'm new to this website but so far I've had positive experiences." EmoSeth
"So far I am into just one week of the program. Have been impressed by the diligence shown by my therapist and the quality of her responses." Gyrkin
"I just don't have patience sometimes, I want to fix things in one day. I have a million thoughts, just need to prioritize and only say what is important and beneficial." Danny
Scheduling Live Chats/Video Chats
You don't need to install anything on your device in order to speak with your therapist, you simply log on to your dashboard and click "live chat."
Therapists are typically online 8 hours per day, Monday through Friday, and customer service can assist you 24 hours per day, Monday through Friday.
The company says that it will always try to match you with therapists who are available during work hours that meet your time zone, so you don't have to worry about delays in finding sessions.

Online-Therapy.com Get Support
Customer Support
The site offers an extensive online knowledge base and FAQ section, as well as a forum and helpful videos on yoga, meditation, and therapy.
Customer service can also be contacted by live chat 24 hours per day on weekdays, or you can send them an email at any hour of the day and receive an answer within 24 hours. If you're in an emergency situation, you should contact emergency services.
Bottom Line
Getting some help is something that can be of great help to anybody, but it's a fact of life that reaching out can be tough, and knowing where to look can be a non-starter for a lot of people. That's without even mentioning the high cost of private therapy.
Online-Therapy.com provides a more affordable option that is available when you need it, by text and email. The system uses cognitive behavioral therapy, which is based on concrete steps to improve your mental and emotional health, and the company has a wide range of certified therapists who specialize in all types of issues.
Online-Therapy also gives every user a personal workbook with tests and a journal, where they can chart their progress, and have their therapist come along with them side-by-side.